Through the skylight of the portico at the Sheraton Hotel in Downtown Dallas on a rainy Saturday.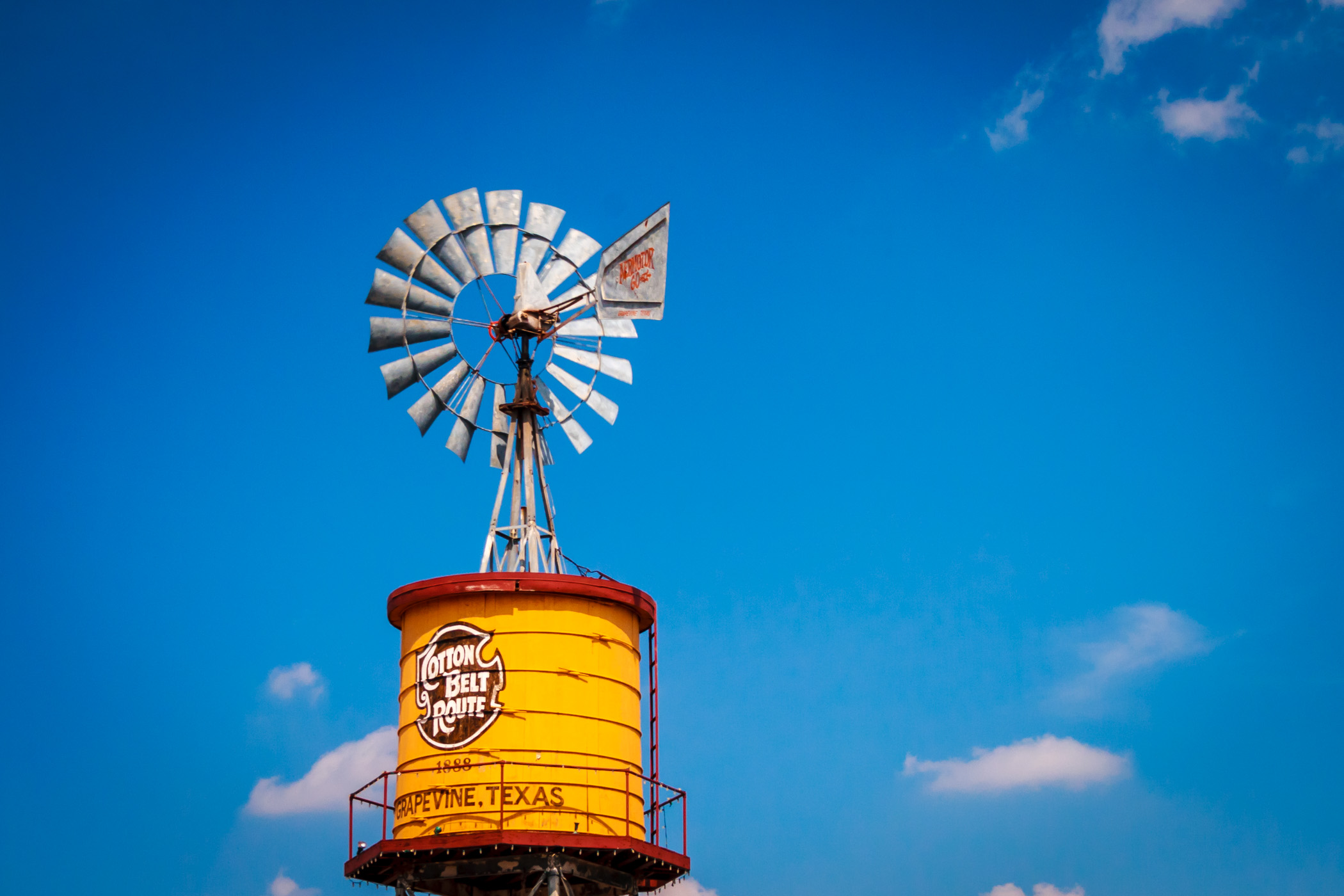 A vintage Cotton Belt Route Aeromotor-brand windmill atop a water tower in Grapevine, Texas.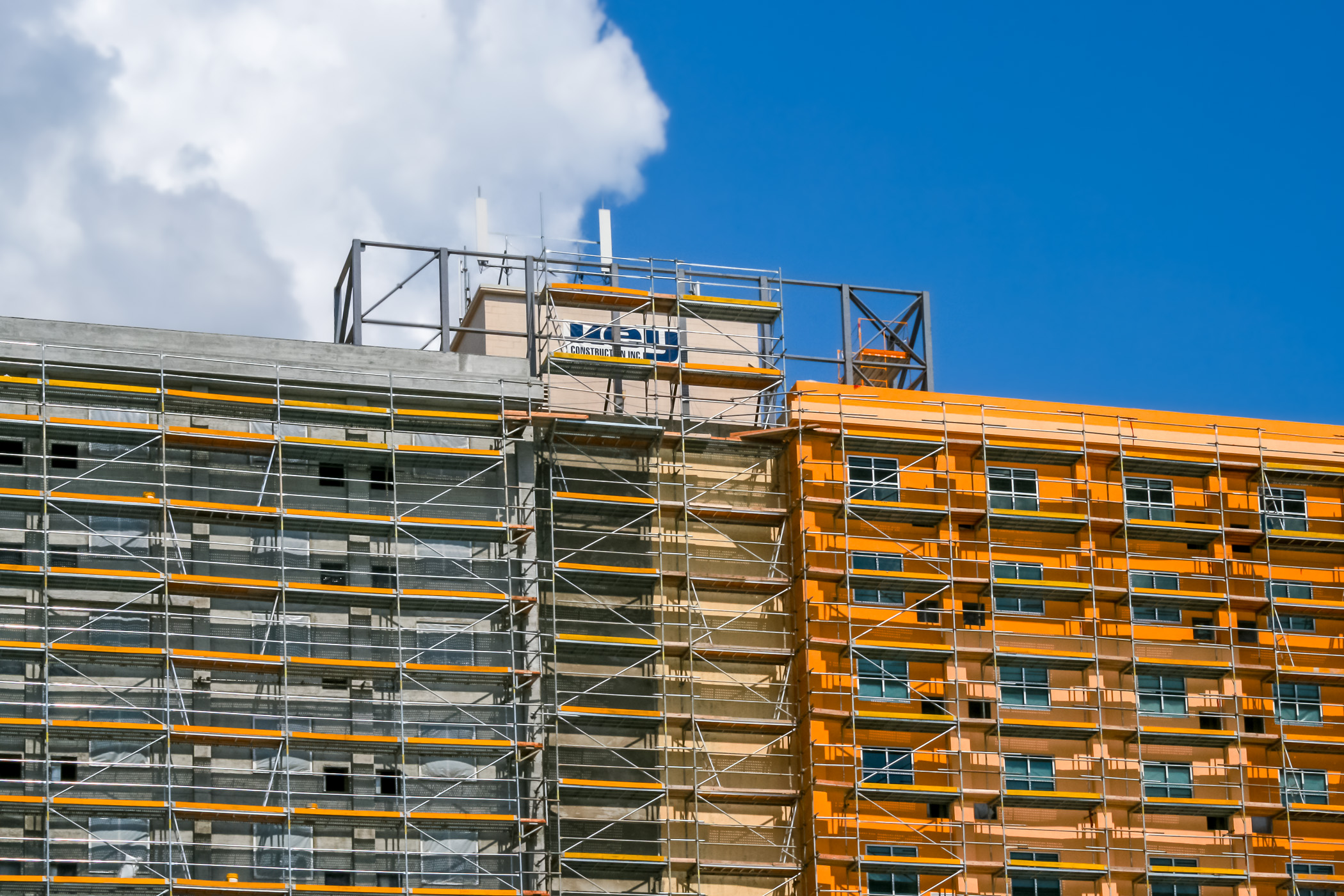 Scaffolds on a new building being constructed near Downtown Fort Worth, Texas.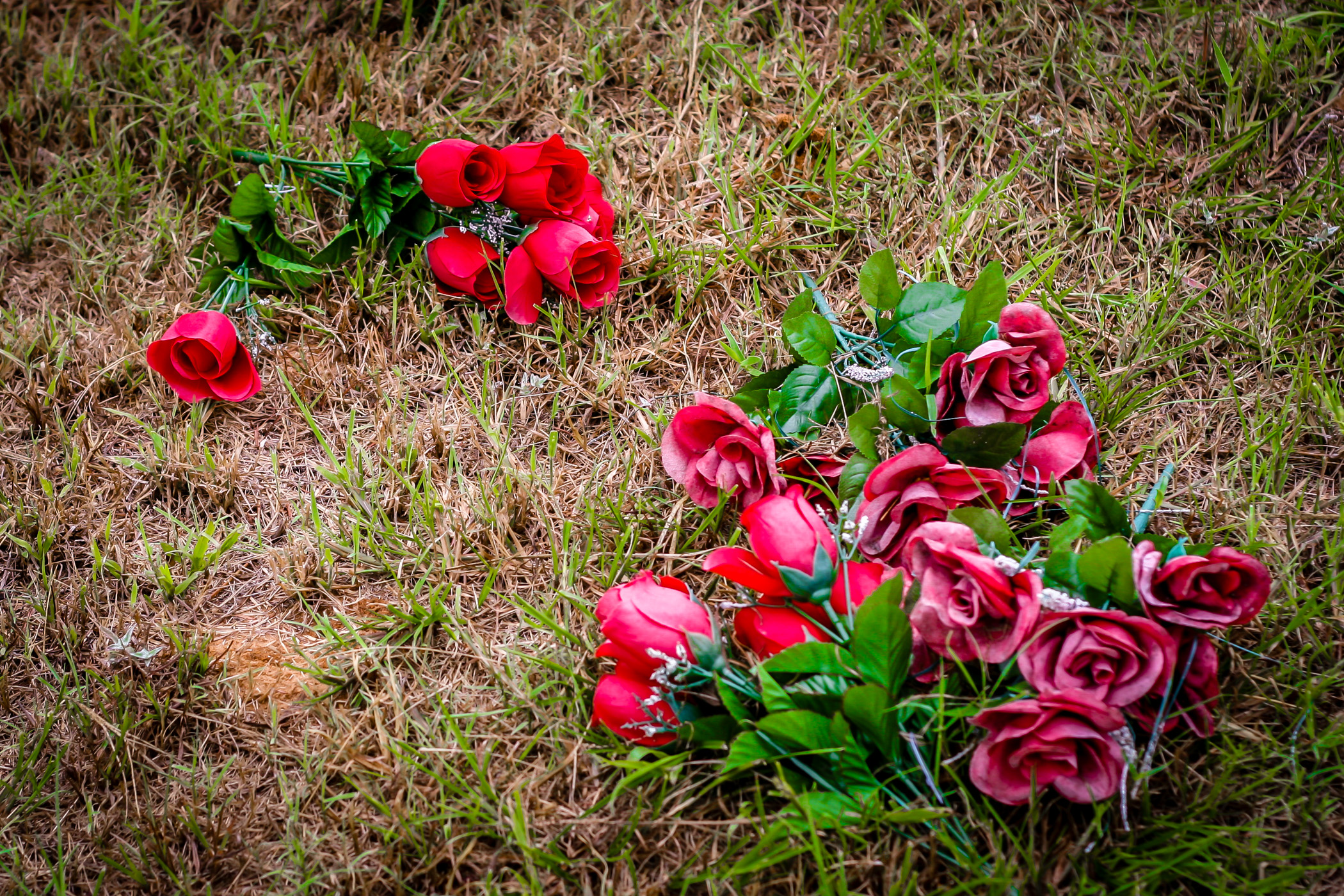 Fake roses strewn about Minter's Chapel Cemetery, DFW Airport, Texas.
Koi fighting over food at the Japanese Garden in Fort Worth, Texas.
Steps at the Philip Johnson-designed Fort Worth Water Gardens.
A cactus at the Fort Worth Botanic Gardens' Cactus Garden.
The stained-glass window on the ceiling of the chapel at Thanks-Giving Square in Downtown Dallas.
Downtown Dallas' Energy Plaza, reflected in an adjacent skyscraper's windows.
In Dallas, US 75 is known as North Central Expressway. This highway goes all the way from (unsigned) I-345 in Dallas to the border with Manitoba, where it becomes Provincial Highway 75. This is a 30-second exposure taken while driving south on North Central Expressway.