Abstract detail of the curved concrete structure of Fort Worth's West 7th Street Bridge.
The former Pier 1 Imports Building—soon to be the new Fort Worth City Hall—rises into the North Texas sky.
Detail of a headstone at Oakland Memorial Park cemetery, Terrell, Texas.
A piece of heavy construction equipment shows off its ripper blades at a construction site near Celina, Texas.
An American Flag is reflected in the windowed facade of Far North Dallas' The Addison office tower.
Architectural detail of a glass-enclosed escalator at Dallas' Perot Musuem of Nature & Science.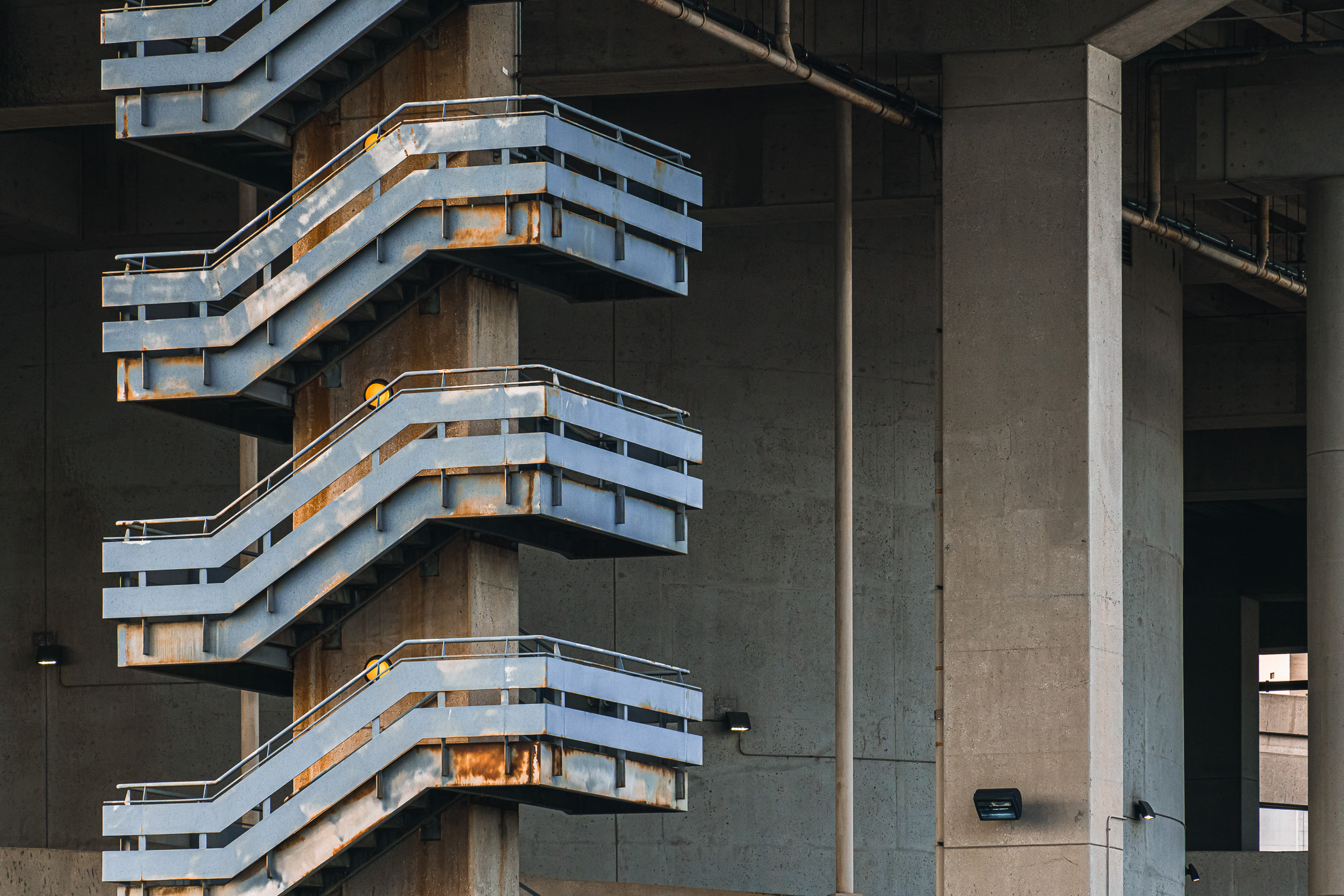 A abstract view of a staircase on the exterior of Downtown Dallas' Central Business District Vertiport.
Architectural detail of Dallas' Reunion Tower.
Dried, cracked mud in a field near Celina, Texas.
Shadows and light form abstract patterns at Dallas' NorthPark Center.