The first light of day on the Dallas Arts District's HALLArts Residences.
Insect-eaten leaves spotted on a tree in McKinney, Texas.
Detail of a fountain in Dallas, Texas' Fair Park.
An aerial abstract view of a construction site near McKinney, Texas.
An abstract view of a ramp on an abandoned parking garage near Downtown Dallas, Texas.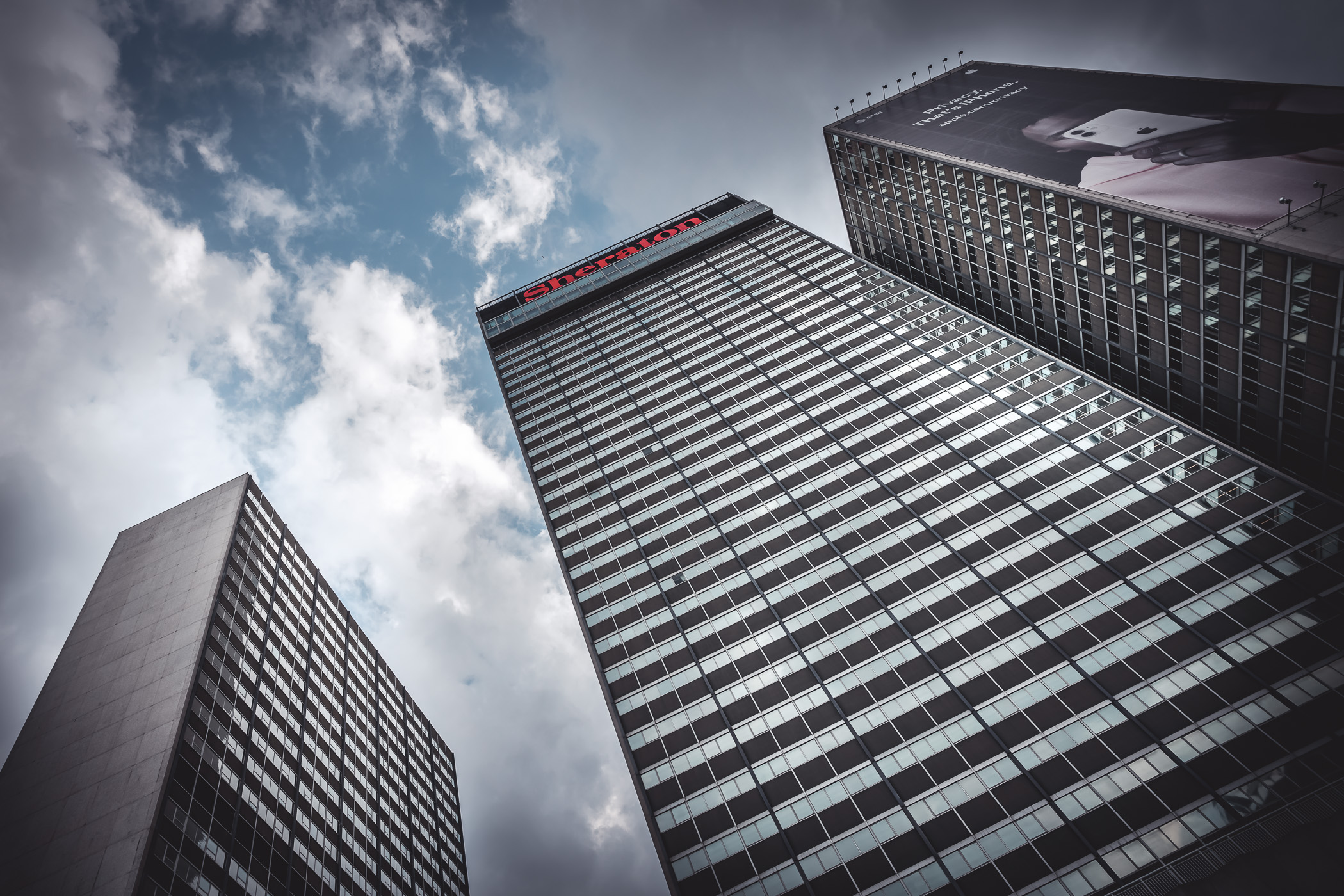 The three towers of Downtown Dallas' Sheraton Hotel reach for the North Texas clouds.
Sunset on power lines near Celina, Texas.
Abandoned grain silos near Downtown McKinney, Texas.
The 46-story-tall AMLI Fountain Place rises into the North Texas sky over Downtown Dallas.