Architectural detail of the Sterling C. Evans Library at Texas A&M University, College Station, Texas.
Detail of the abandoned train depot at Marietta, Oklahoma.
Architectural detail of the McCaw Hall performing arts center at the Seattle Center, Seattle, Washington.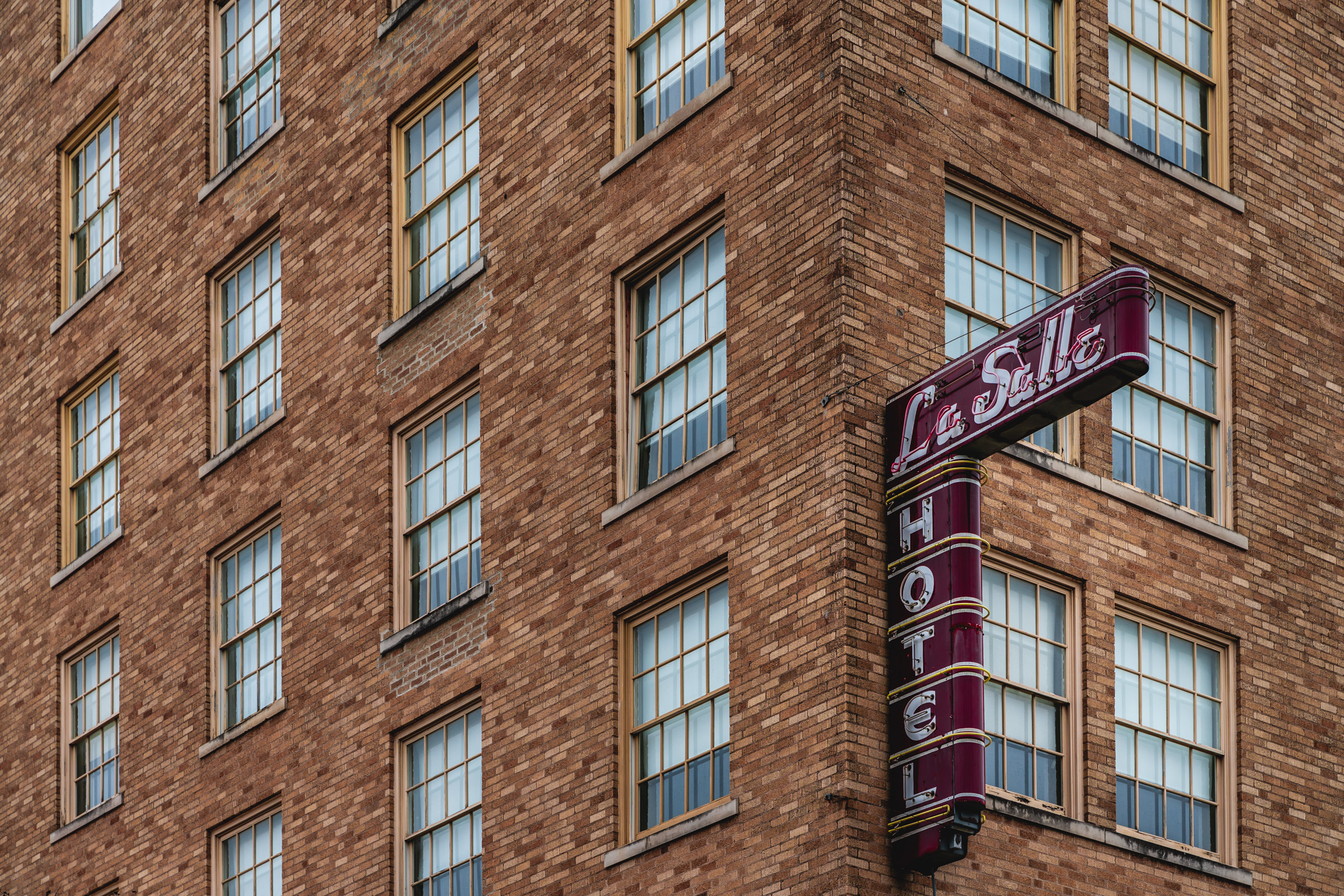 Architectural detail of the La Salle Hotel in Downtown Bryan, Texas.
Trees reflect in windows at Kiest Hall, Texas A&M University.
Downtown Dallas' Bank of America Plaza stretches into the clouds over North Texas.
Architectural detail of the Children's Creativity Museum in San Francisco.
Abstract architectural detail of Seattle's Frank Gehry-designed Museum of Pop Culture.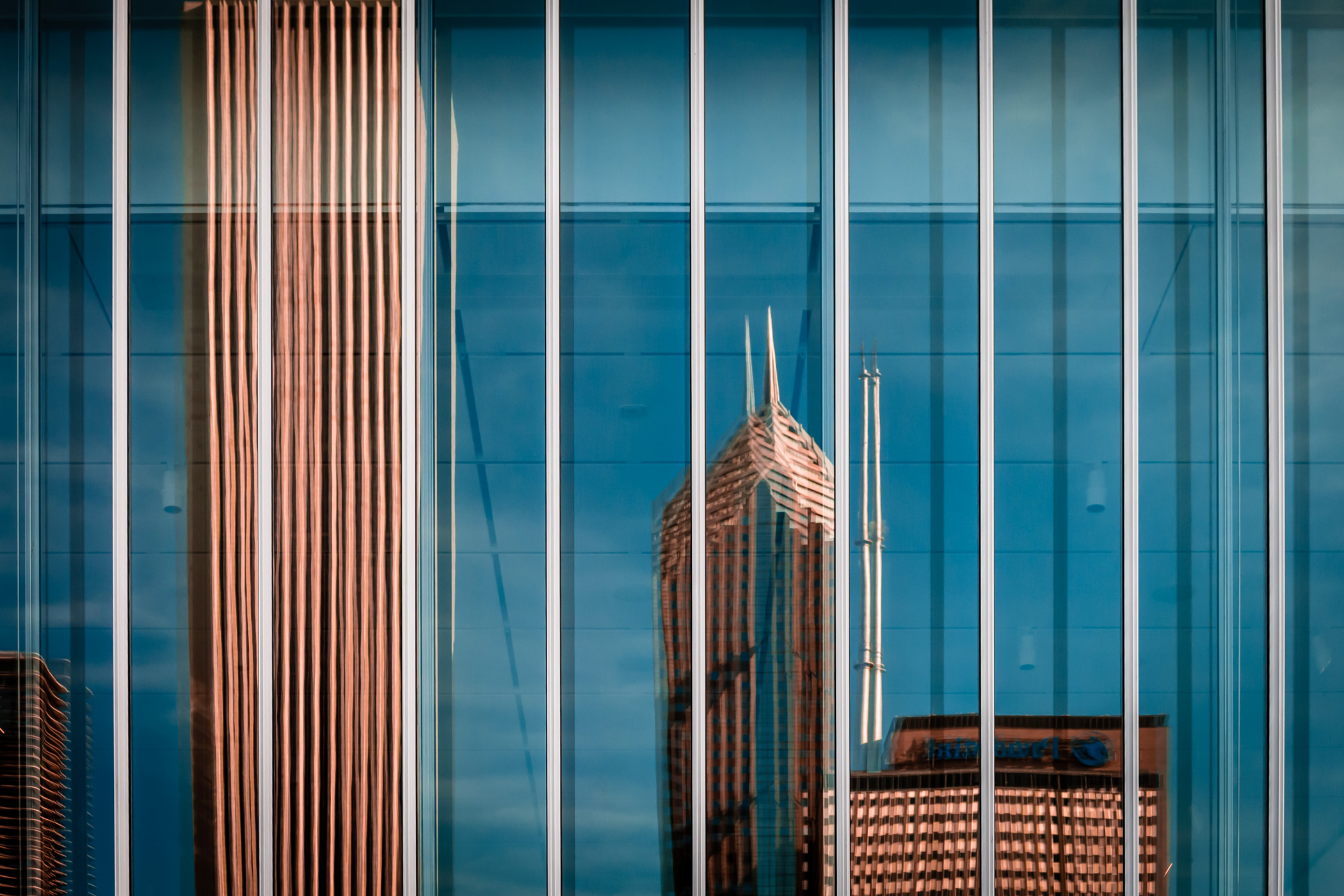 Chicago's Aon Center, Two Prudential Plaza and One Prudential Plaza are reflected in the glass windows of a nearby building.
A nearby broadcast tower is reflected in the glass exterior of San Antonio's Tobin Center for the Performing Arts.