Marfa, Texas' water tower stands among the West Texas clouds.
The San Francisco Bay fog envelops the ruins of Alcatraz Prison.
A water tower rises into the cloudy sky over McKinney, Texas.
A water tower rises into the cloudy morning sky over Addison, Texas.
The ruins of Alcatraz Federal Penitentiary rise from San Francisco Bay.
Graffiti on the water tower at Alcatraz Island, a relic of the nineteen-month (November 20, 1969, to June 11, 1971) occupation of the island by the Indians of All Tribes organization.
A crane assembling a new water tower in Addison, Texas.
Detail of the top of a large concrete water tower in Tyler, Texas. Purportedly, it is one of the tallest concrete water towers in the world, but very little corroborating information about it can be found on the web.
The abandoned Guaranteed Pure Milk dairy plant in centre-ville Montréal supports a water tank shaped as a giant riveted steel quart of milk 10 metres tall.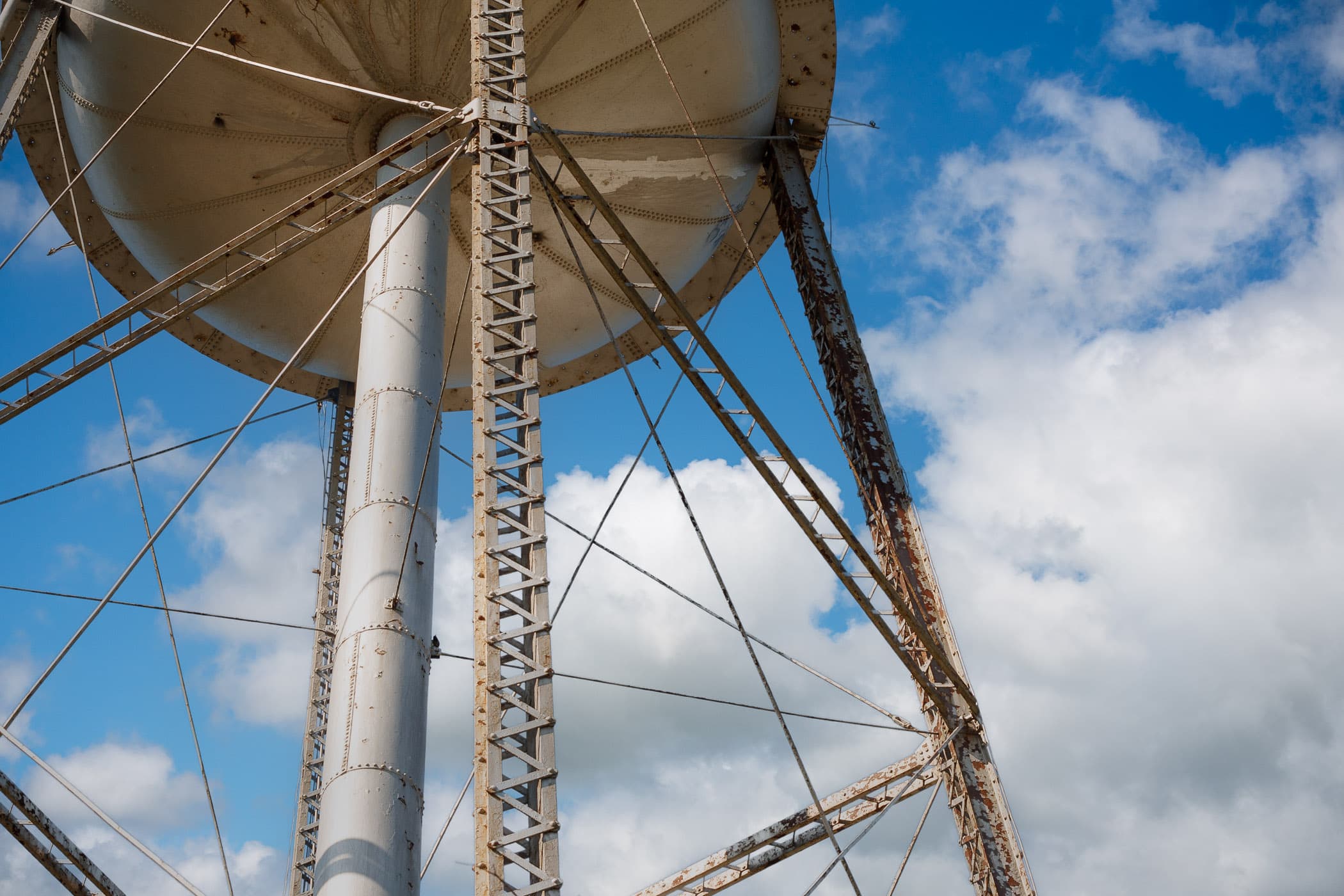 Detail of a water tower spotted in Pilot Point, Texas.