The last light of day on the Great Salt Lake, Utah.
Railroad tracks intertwine in the desert near Grantsville, Utah.
Utah's Bonneville Salt Flats stretch for miles into the desert.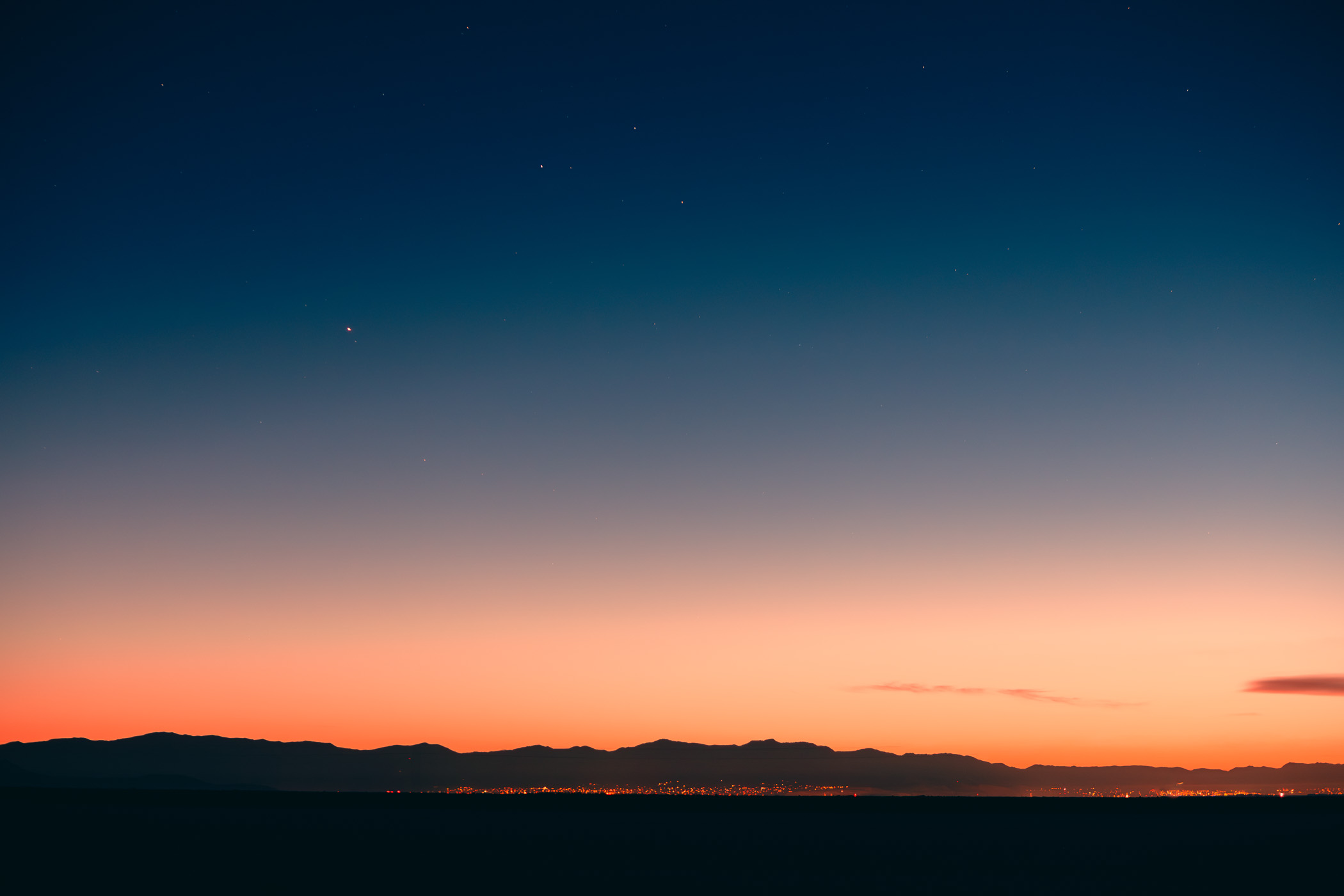 The distant lights of Salt Lake City in the early morning, as seen from Stansbury Island.
A lone figure walks among the other-worldly, seemingly-endless expanse of the Bonneville Salt Flats, Utah.
Still waters in a roadside pond near Stansbury Island, Utah.
Morning along the salty shore of Utah's Great Salt Lake, near Tooele.
The sun sets on the Great Salt Lake, Utah.
The sun rises on Utah's Stansbury Island along the edge of the Great Salt Lake near Tooele.