The leaves of a Japanese Maple tree at my mother's house in Tyler, Texas.
The leaves of a cypress tree, somewhere in Frisco, Texas.
A tree towers outside the Bath House Cultural Center, White Rock Lake, Dallas.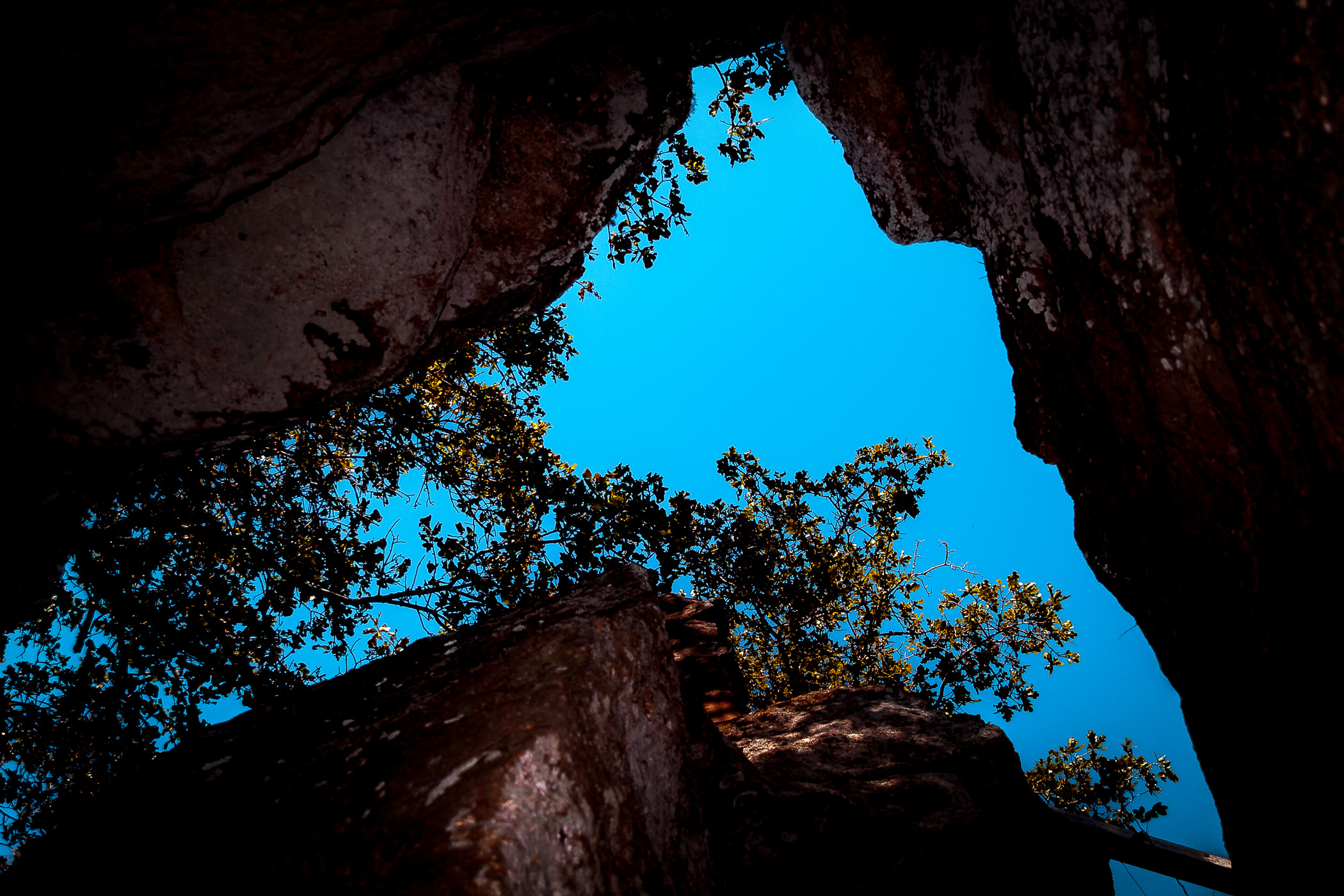 The sky and trees rise beyond a rock crevice at Lake Mineral Wells State Park in Texas.
A fire watchtower at Love's Lookout in Jacksonville, Texas.
A stairway that seems to lead to nowhere between a tree-lined street and an office block in Las Colinas, Irving, Texas.
A caliche road leads through the brush a Fort Richardson State Park in Jacksboro, Texas.