Reeds on the shore of the lake at East Texas' Tyler State Park.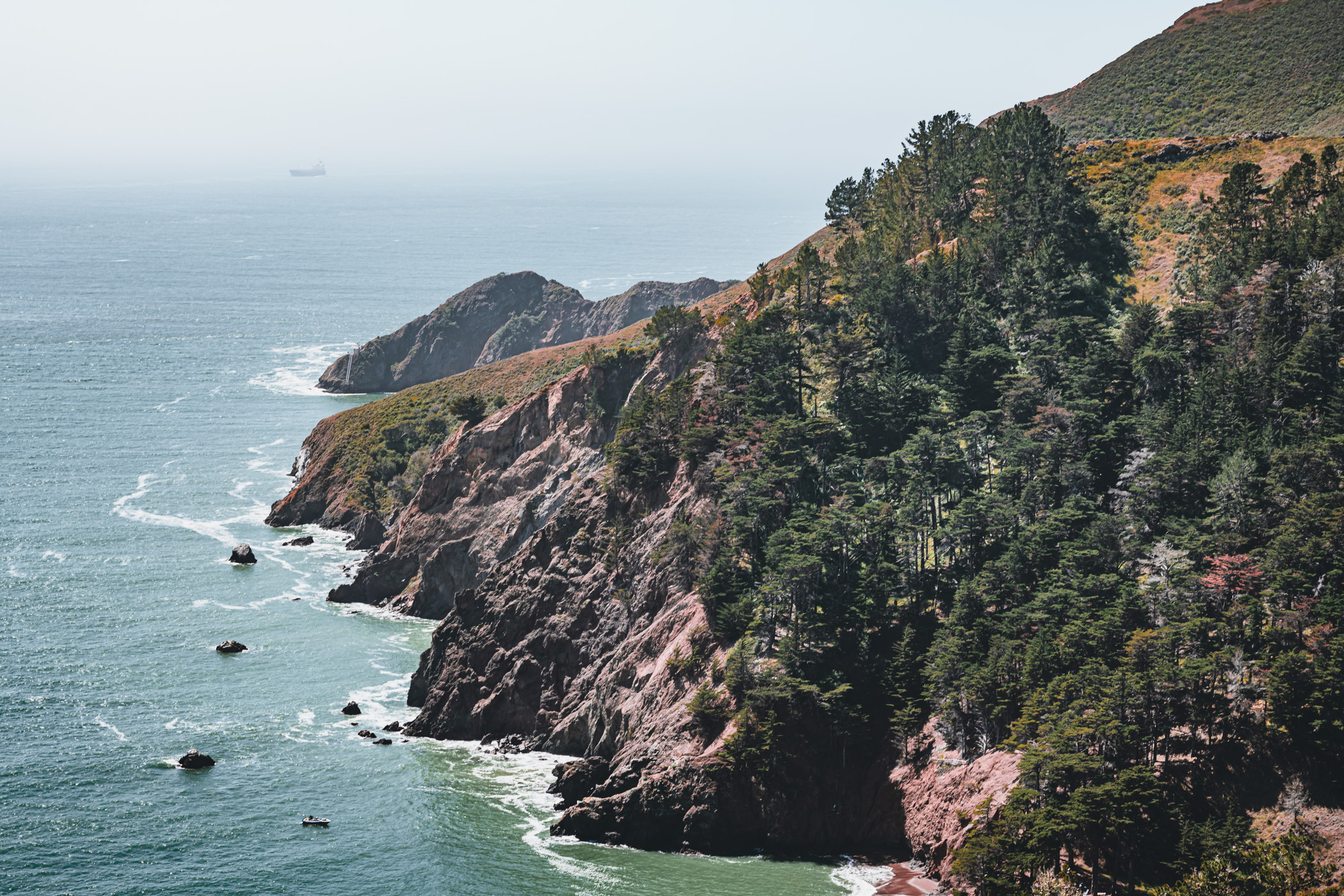 The rugged landscape of Kirby Cove along the Marin Headlands coast, California.
The rocky riverbed of Central Texas' Guadalupe River at Guadalupe River State Park.
A tree trunk curves through the fog at Prairie Creek Redwoods State Park, California.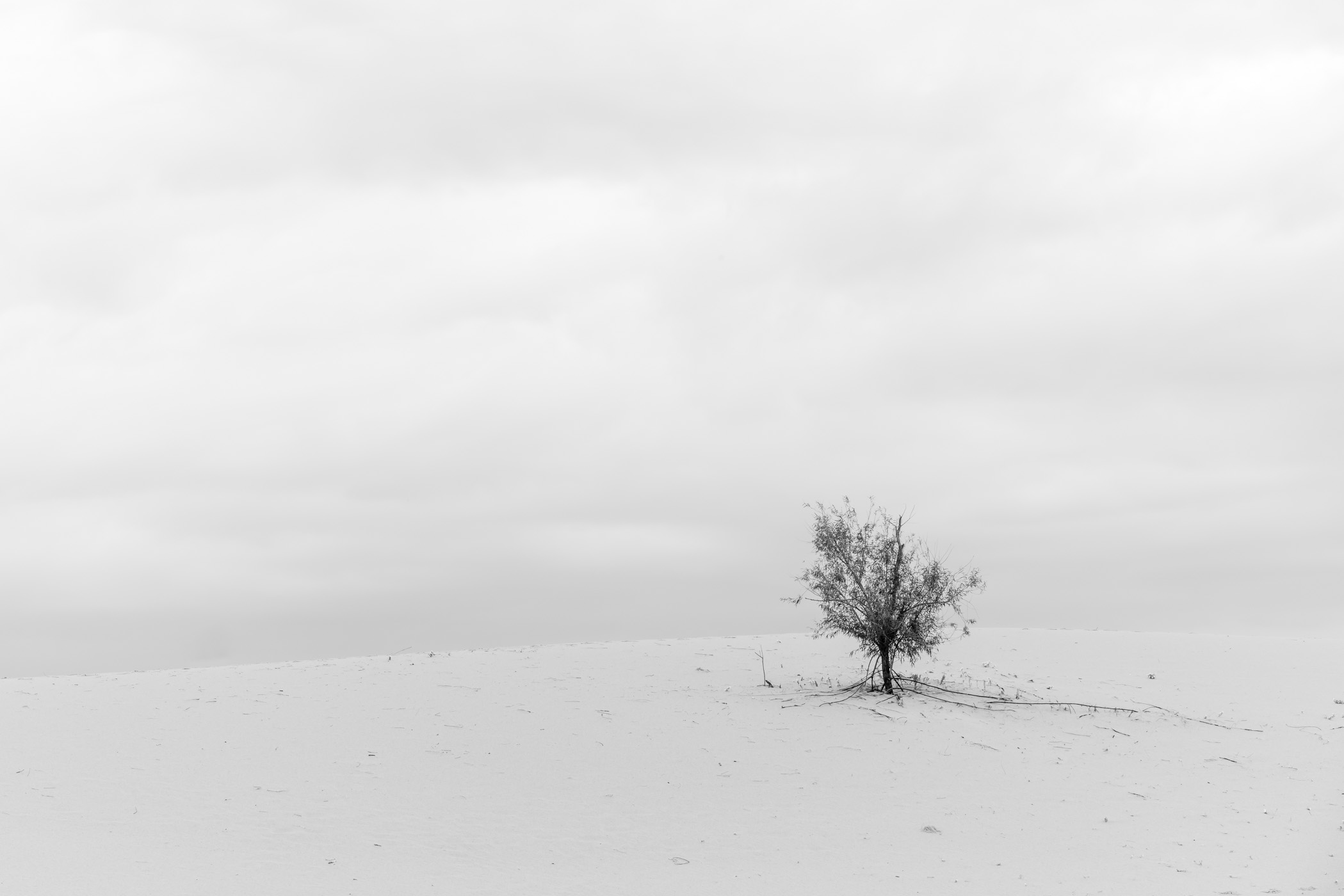 A solitary tree atop at sand dune at Texas' Monahans Sandhills State Park.
Snowy trees on Nevada's Mount Charleston.
A fishing vessel trawls the waters of Alaska's Glacier Bay National Park.
Trees reach into the fog at Cape Perpetua, Oregon.
Evergreen trees grow atop a rocky ridge along the Klondike Highway in British Columbia's Stikine Region.
The evening sun illuminates a wooded area along the Coastal Trail at Lands End, San Francisco.