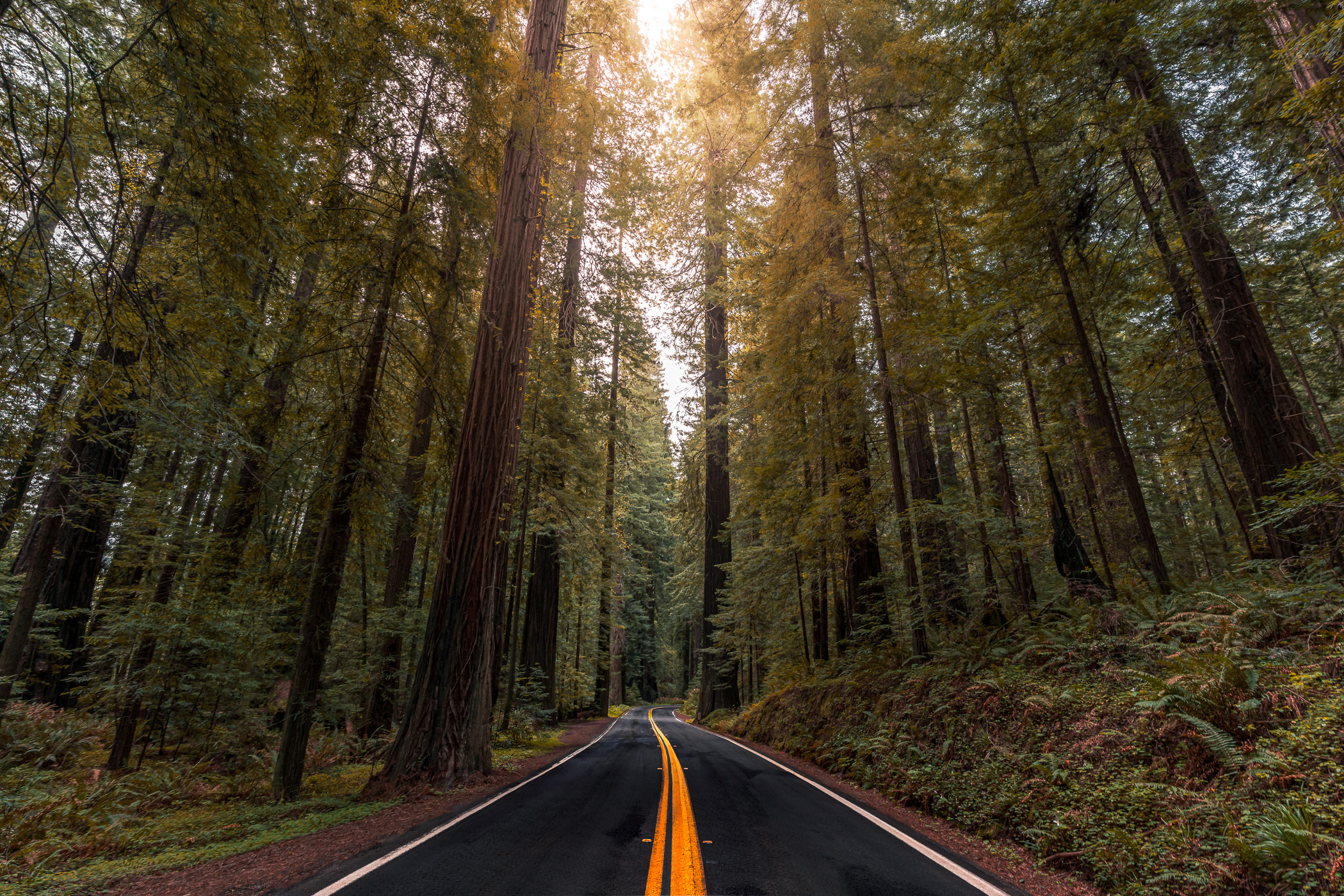 The Avenue of the Giants wends through Humboldt Redwoods State Park, California.
Trees in the morning fog at McKinney, Texas' Erwin Park.
The sun sets on the Big Mineral Arm of Lake Texoma at the Hagerman National Wildlife Refuge, Texas.
The sign of Cherokee, North Carolina's Pink Motel amongst the trees and clouds.
Downtown Dallas' Bank of America Plaza rises into the North Texas cloudscape.
Trees grow in the forested mountains of New Mexico near Taos.
The first light of day at North Texas' Lake Lavon.
A lodgepole pine tree grows on a mountainside in Colorado's Rocky Mountain National Park.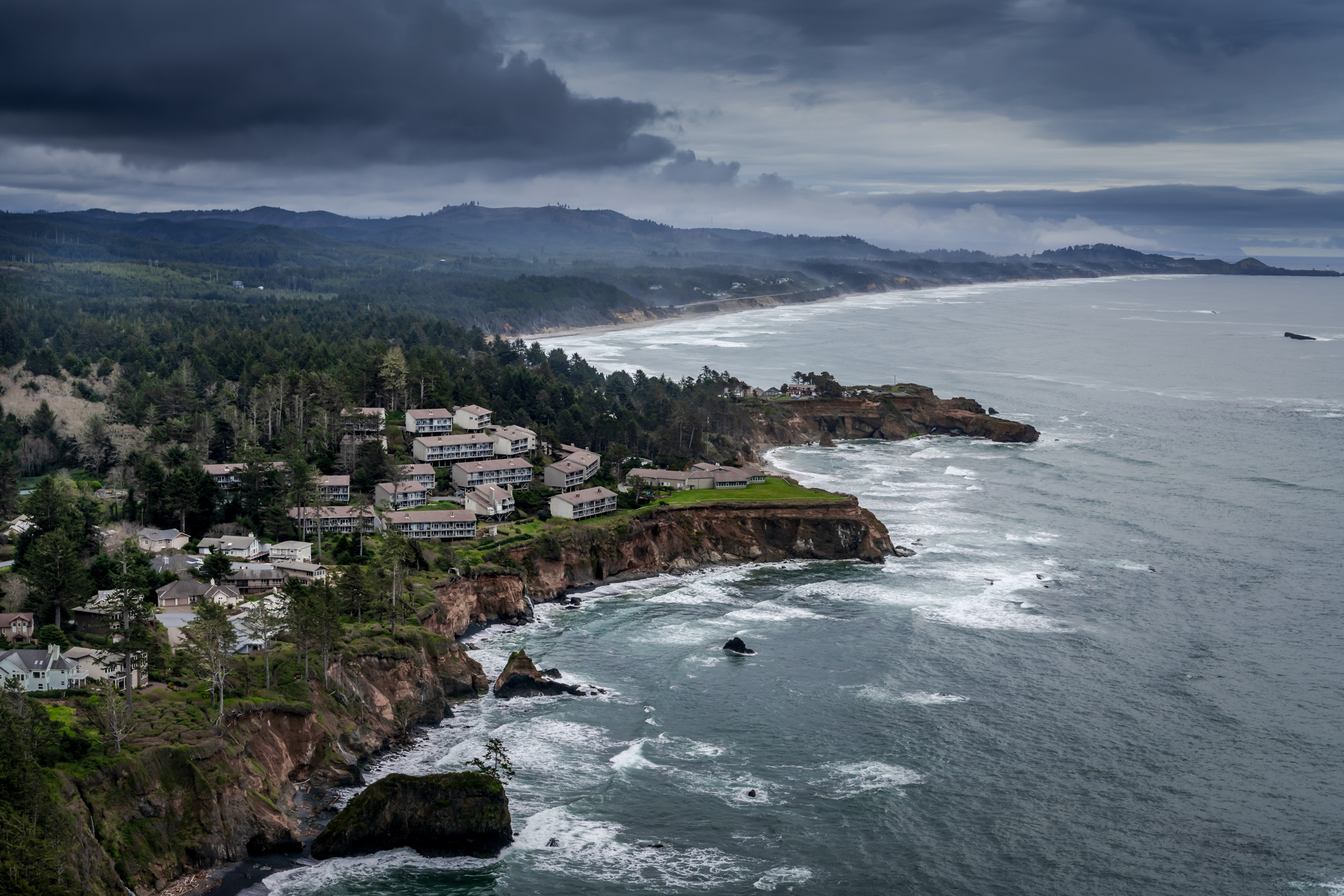 The Inn at Otter Crest as seen from the nearby Otter Crest State Scenic Viewpoint in Otter Rock, Oregon.
A fallen tree at Devil's Den State Park, Arkansas.