The abandoned Mexican Canyon Trestle crosses a gorge in the mountains near Cloudcroft, New Mexico.
The sun sets on low peaks of the Rocky Mountains near Boulder, Colorado.
A forest fire smolders in the mountains near Taos, New Mexico.
Trees reflect in Lee Creek at Devil's Den State Park, Arkansas.
The morning sun shines on tall grass at McKinney, Texas' Erwin Park.
The sun begins to set on Tyler State Park, Texas.
The last light of day sets the sky afire in the Ouachita Mountains near Mena, Arkansas.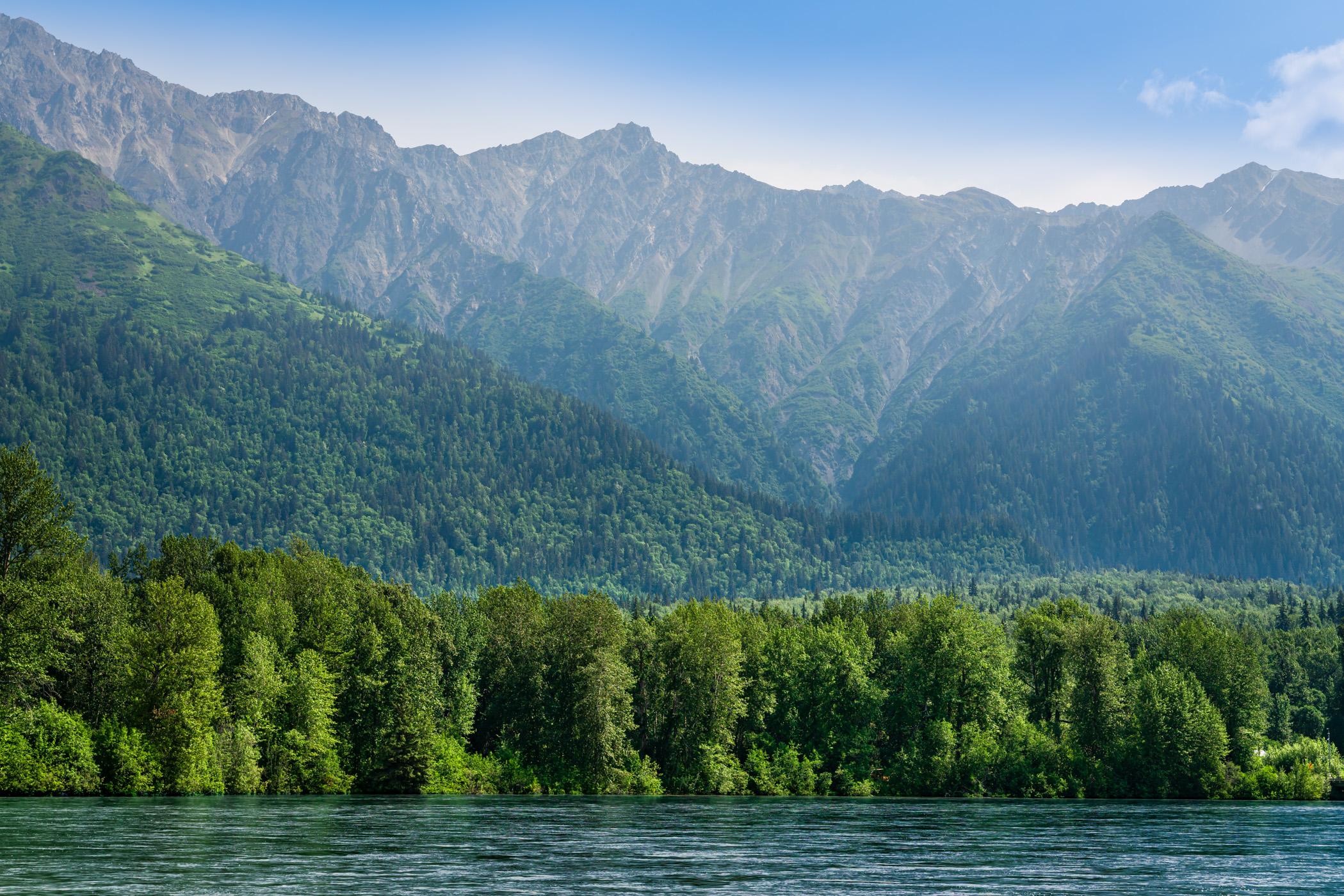 Haze obscures the mountainous landscape along the Chilkat River near Haines, Alaska.
The ramp leading to the top of the observation tower at the Great Smoky Mountains National Park's Clingman's Dome curves through the morning fog.