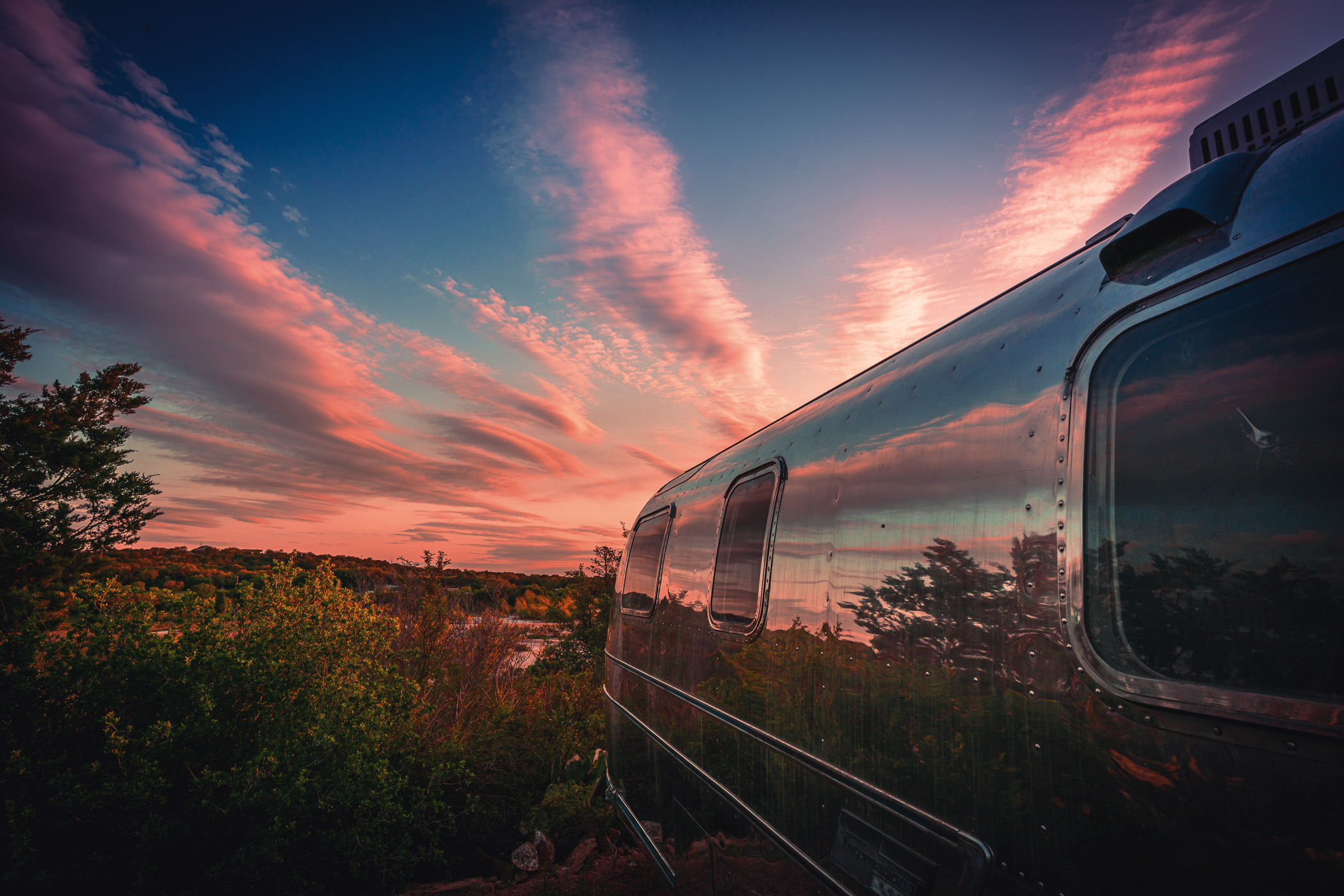 The sunsets on an Airstream trailer on a bluff overlooking the LLano River near Mason, Texas.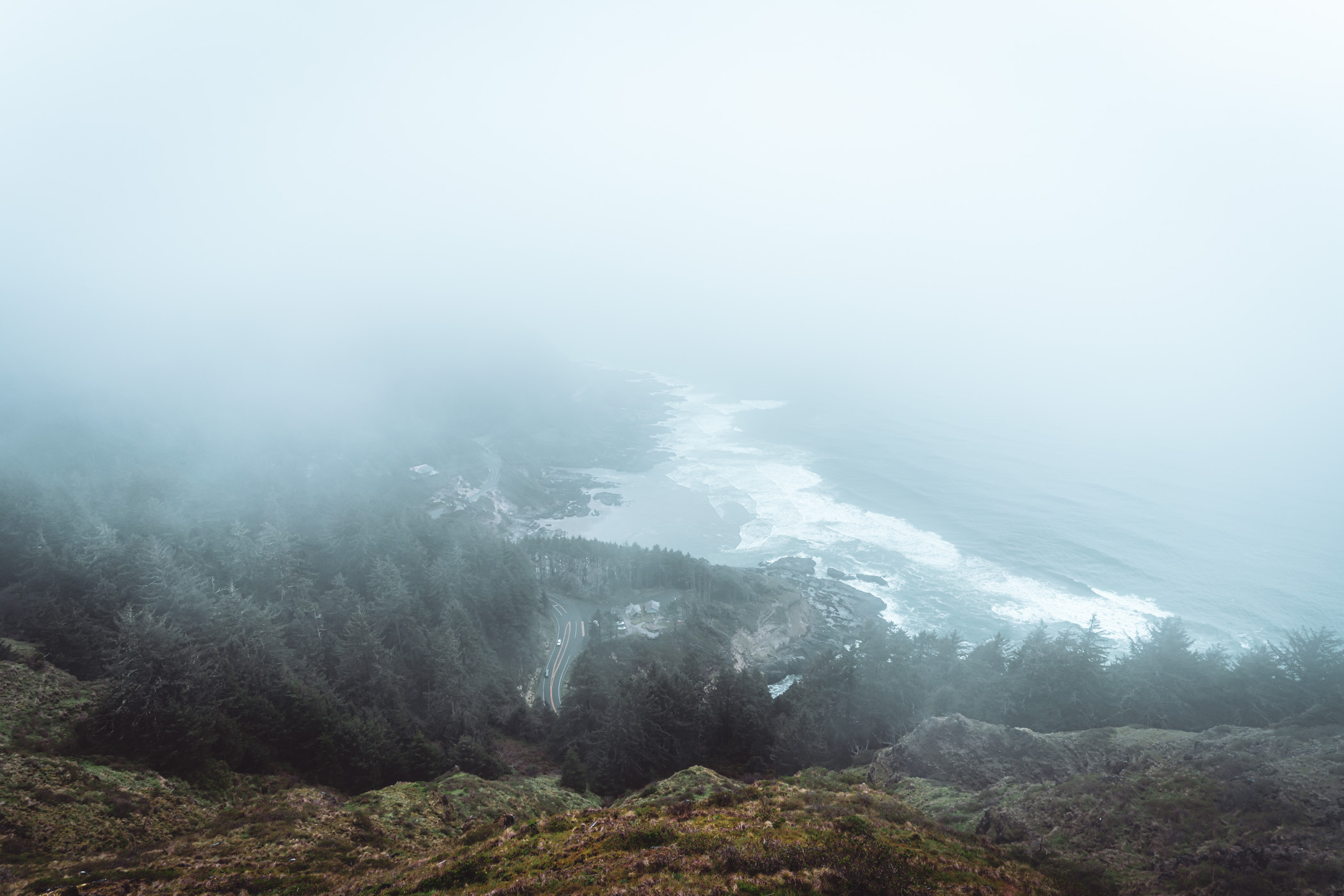 The Oregon Coast Highway (US-101) snakes along the fog-shrouded, rugged Pacific Coast at Cape Perpetua, Oregon.
The Rocky Mountains stretch into the distance at Colorado's Rocky Mountain National Park.
An evergreen forest in the mountains near Taos, New Mexico.
The courtyard of sculptor Robert Irwin's large-scale "untitled (dawn to dusk)" on the grounds of the Chinati Foundation, Marfa, Texas.
Detail of Portland, Oregon's St. Johns Bridge as it arches over Cathedral Park.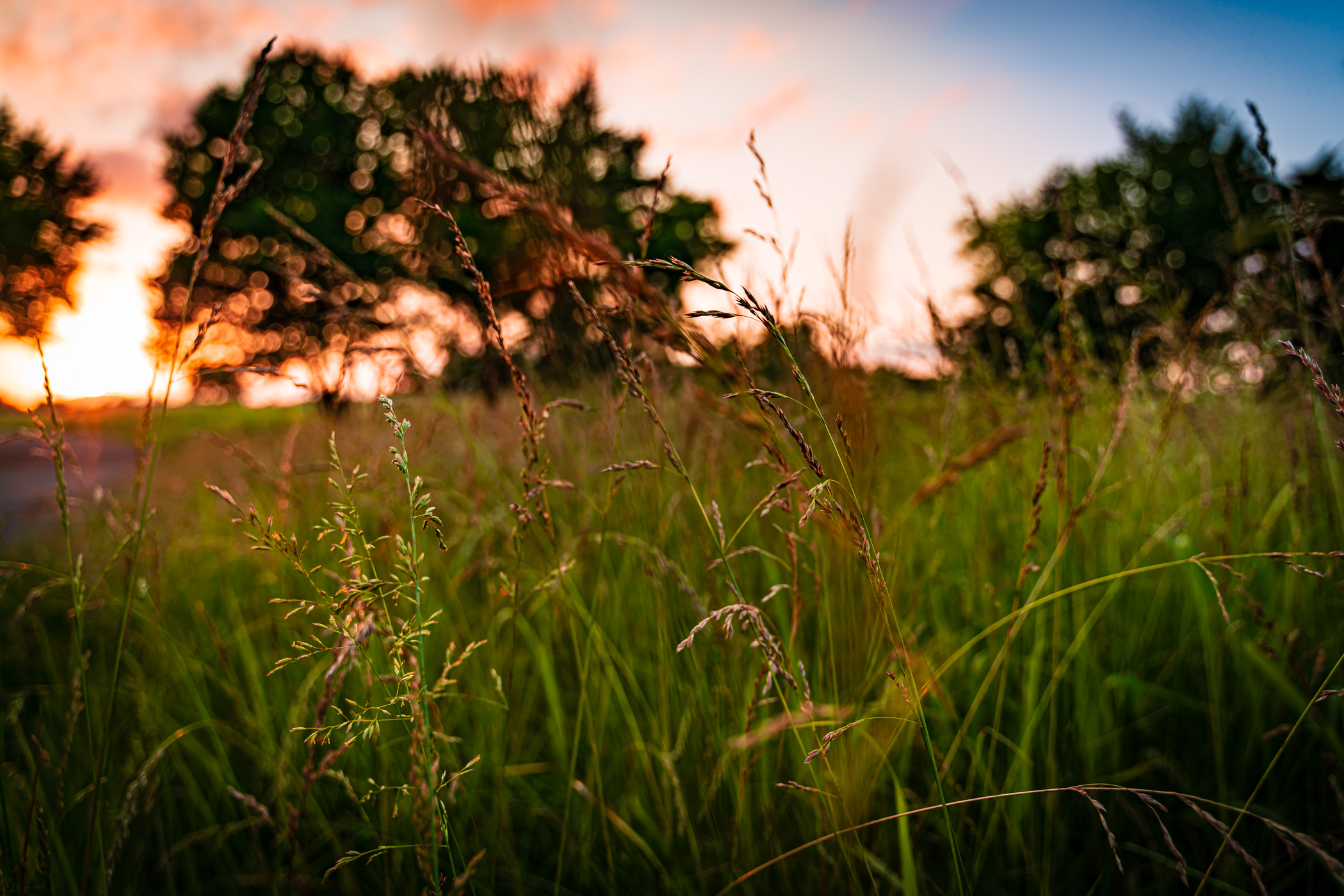 Tall grass grows in the evening sun at McKinney, Texas' Erwin Park.
The stump of a Coast Redwood tree, spotted along the Avenue of the Giants, Humboldt Redwoods State Park, California.
The sun sets on the mountainous landscape along the Talimena National Scenic Byway near Mena, Arkansas.
Power lines carve through the desert scrub near Alpine, Texas.