Toronto's Hard Rock Cafe sits across from the city's landmark Dundas Square.
A bronze hockey sculpture, "Our Game" by sculptor Edie Parker, outside of the Hockey Hall of Fame in Toronto.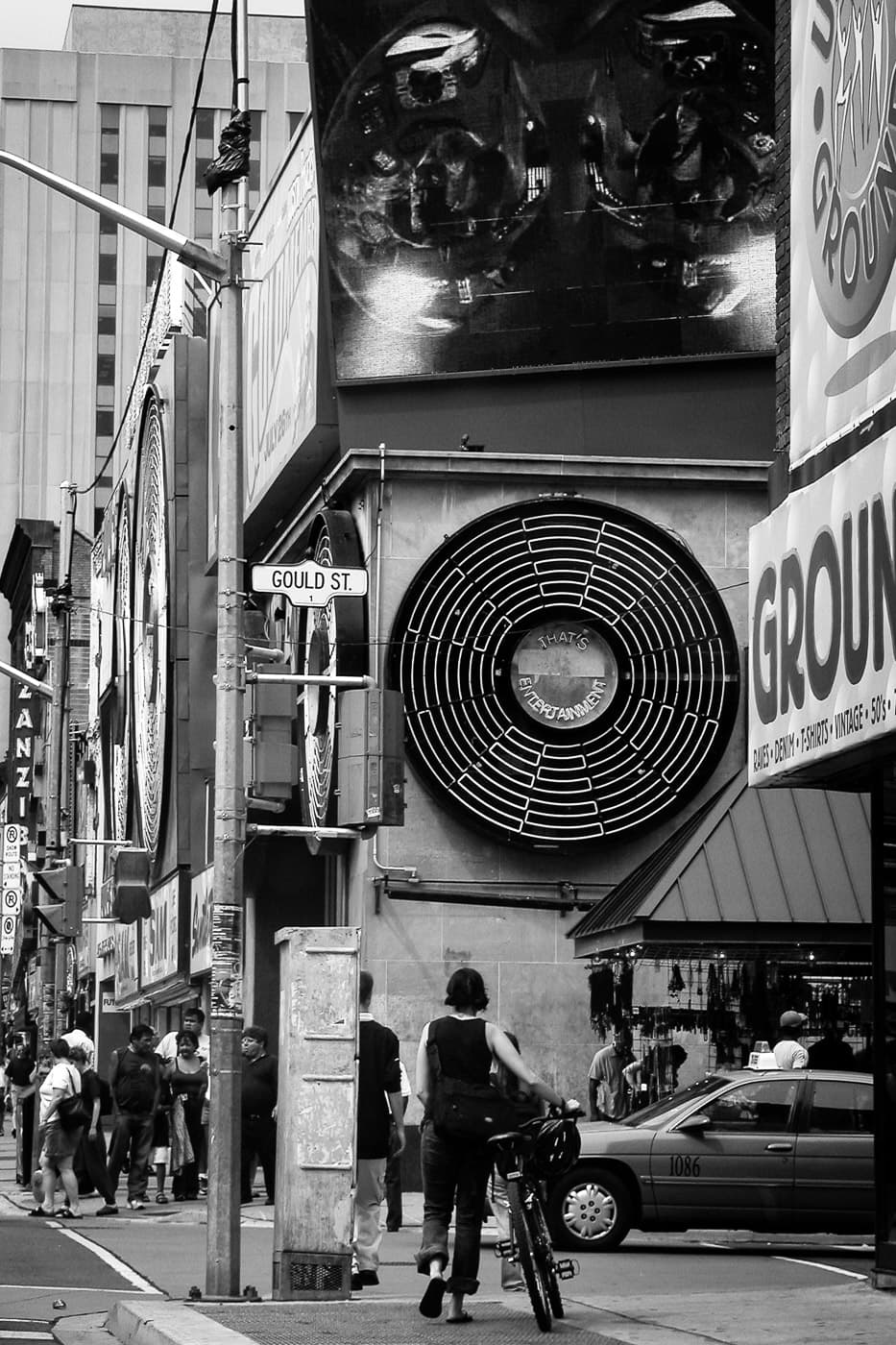 A girl walks her bike along Toronto's Yonge Street towards iconic retailer Sam the Record Man in this shot from 2004. Sadly, the store closed forever in 2007.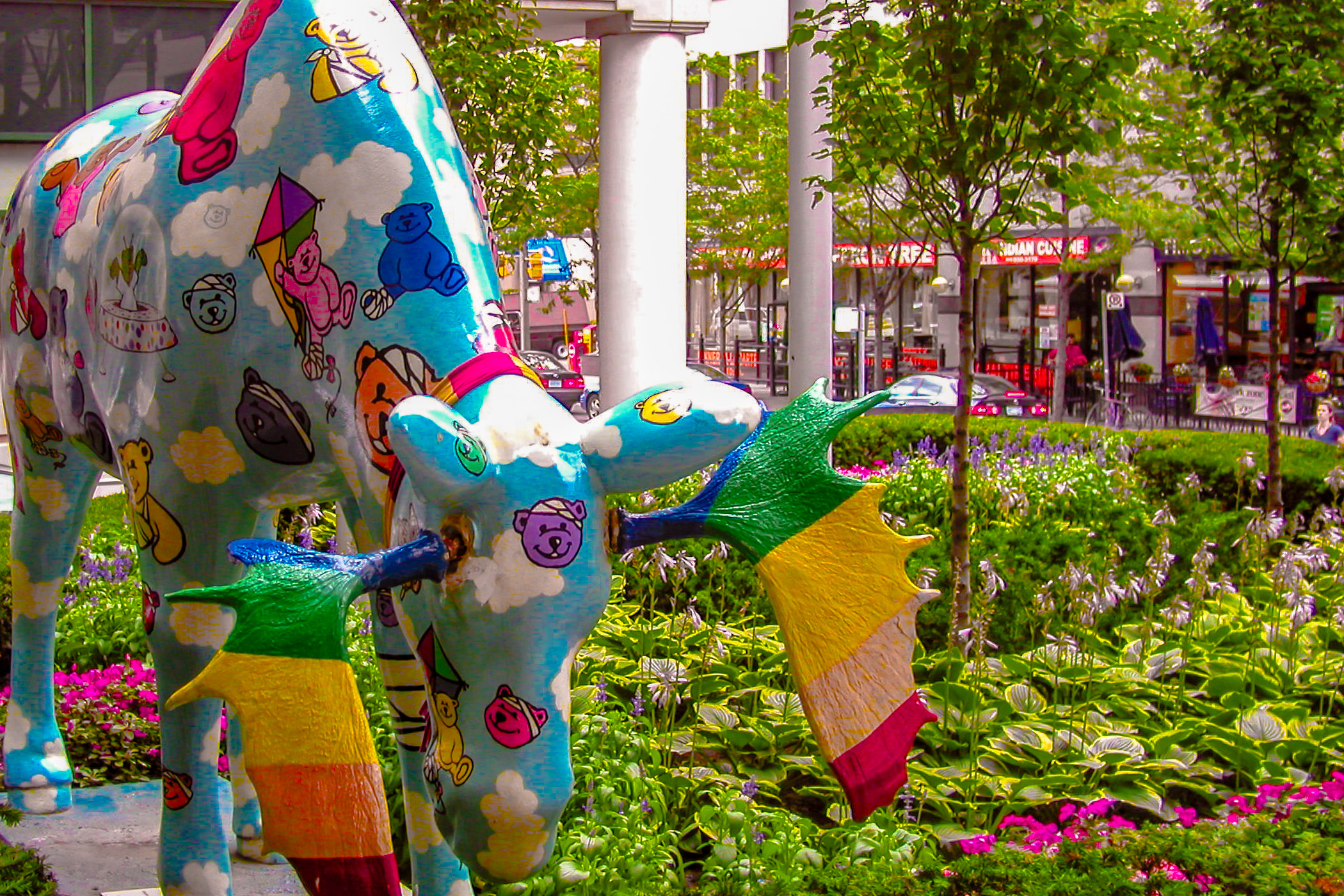 A decorated statue of a moose outside of Toronto's Hospital for Sick Children.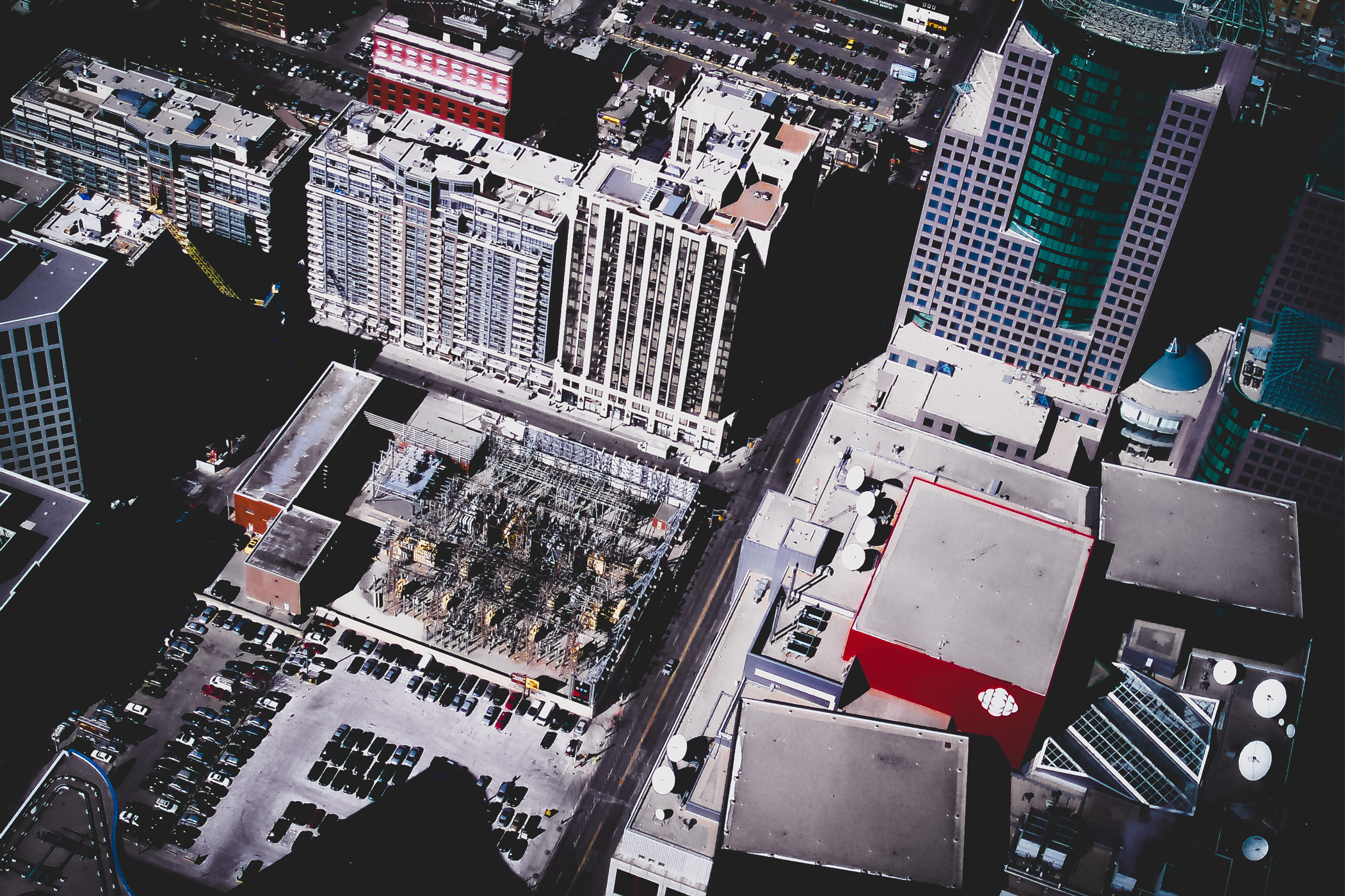 The Canadian Broadcasting Corporation's headquarters, in the lower right, and surrounding environs, Toronto, Ontario, as seen from the CN Tower.
A cold day at The Beaches, Toronto, Ontario.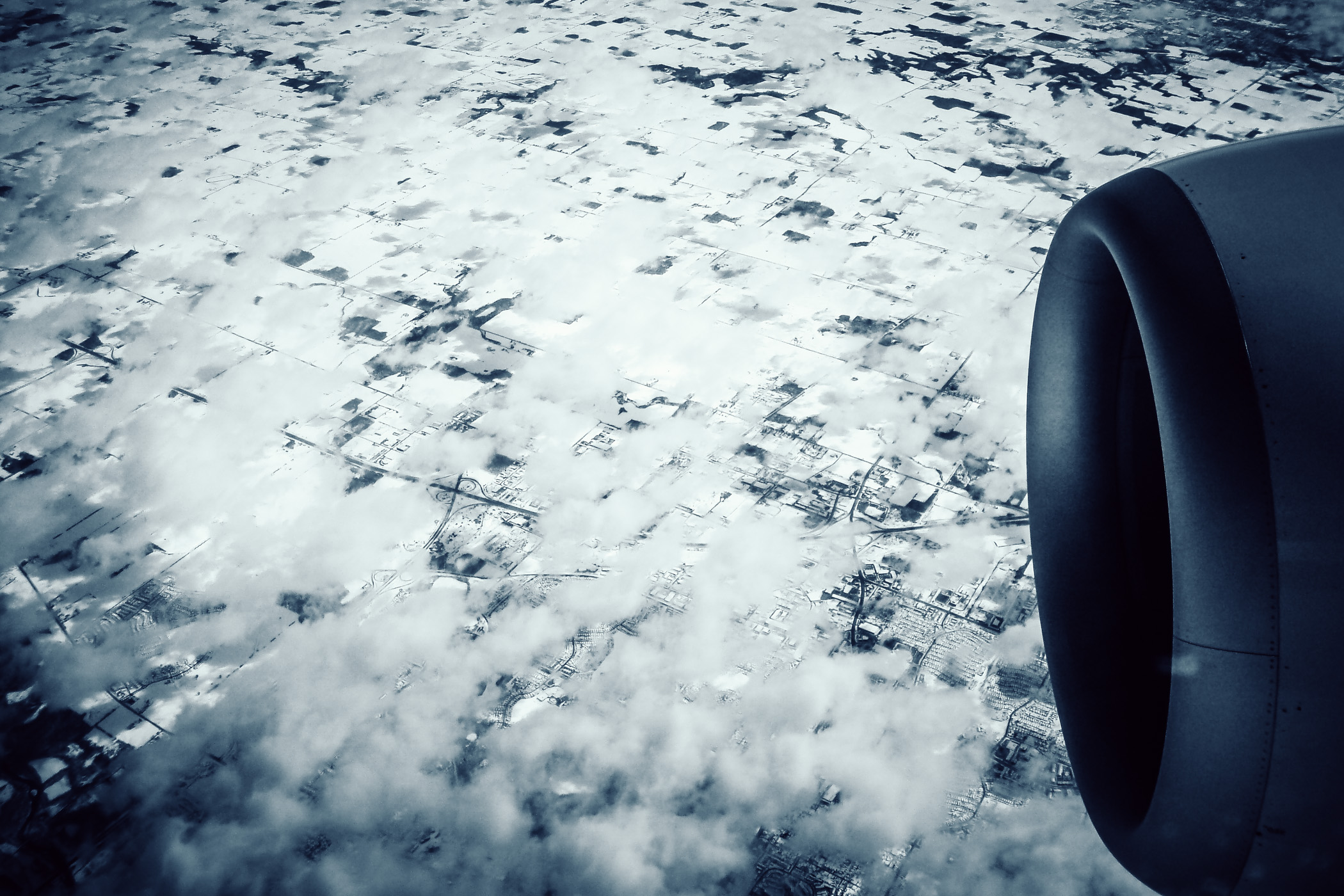 Snow glazes Ontario west of Toronto as seen from above in March of 2006.
Casa Loma is a 98-room "castle" was built by Sir Henry Mill Pellatt in Toronto in 1914.
The Cathedral Church of St. James, opened in 1853, rises into the sky over Toronto.