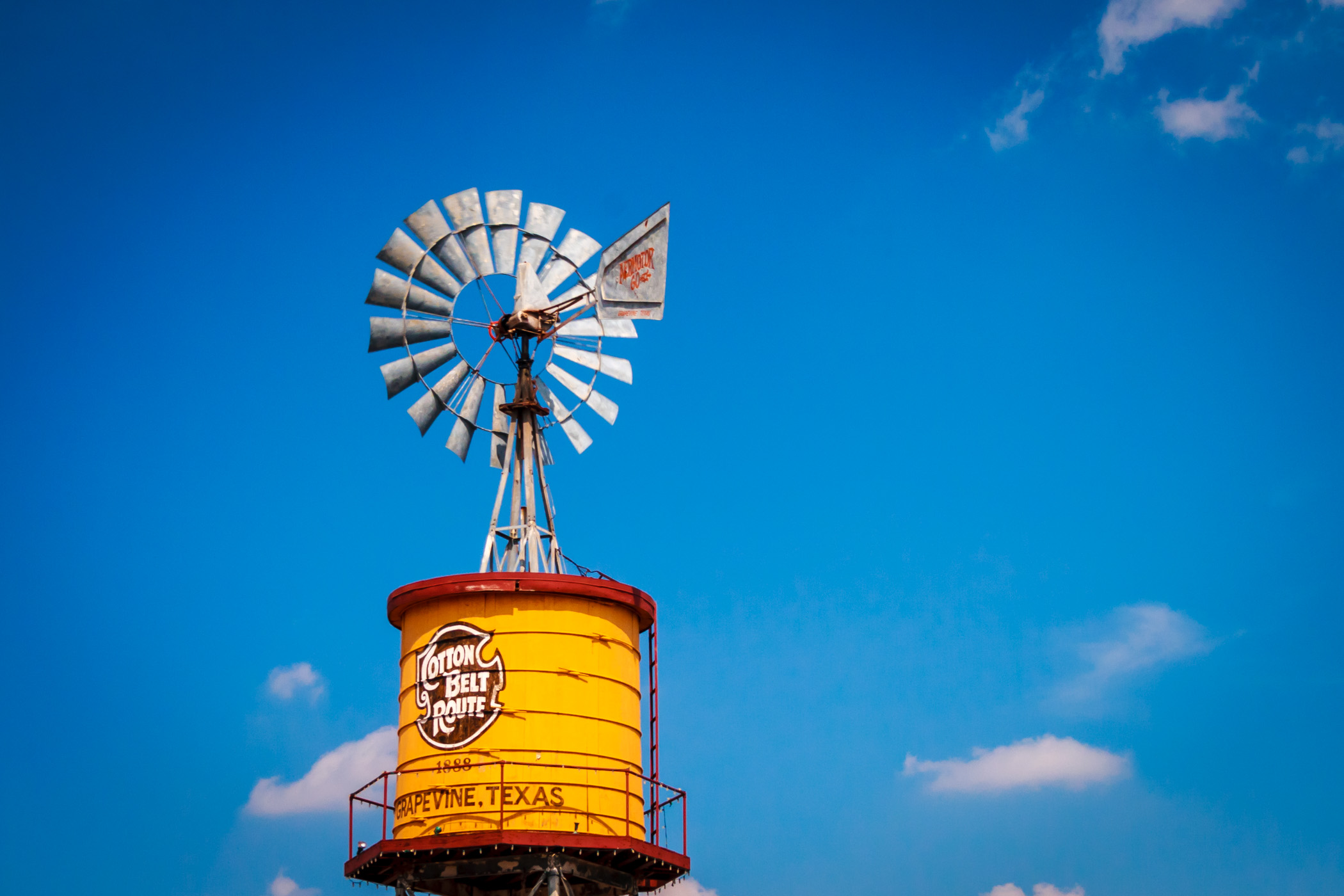 A vintage Cotton Belt Route Aeromotor-brand windmill atop a water tower in Grapevine, Texas.
Bricks stacked neatly in a back alley in the tiny hamlet of Hico, Texas.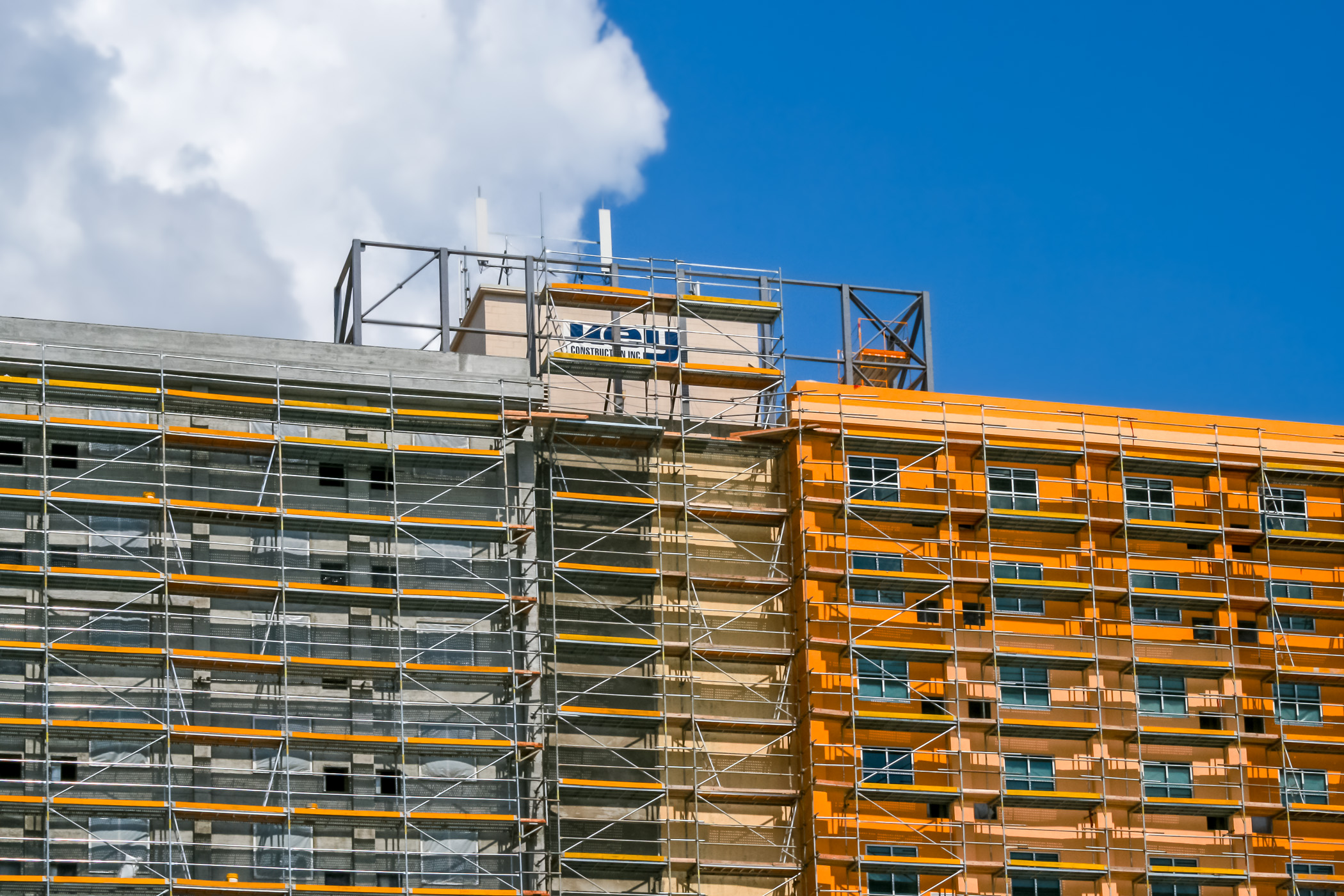 Scaffolds on a new building being constructed near Downtown Fort Worth, Texas.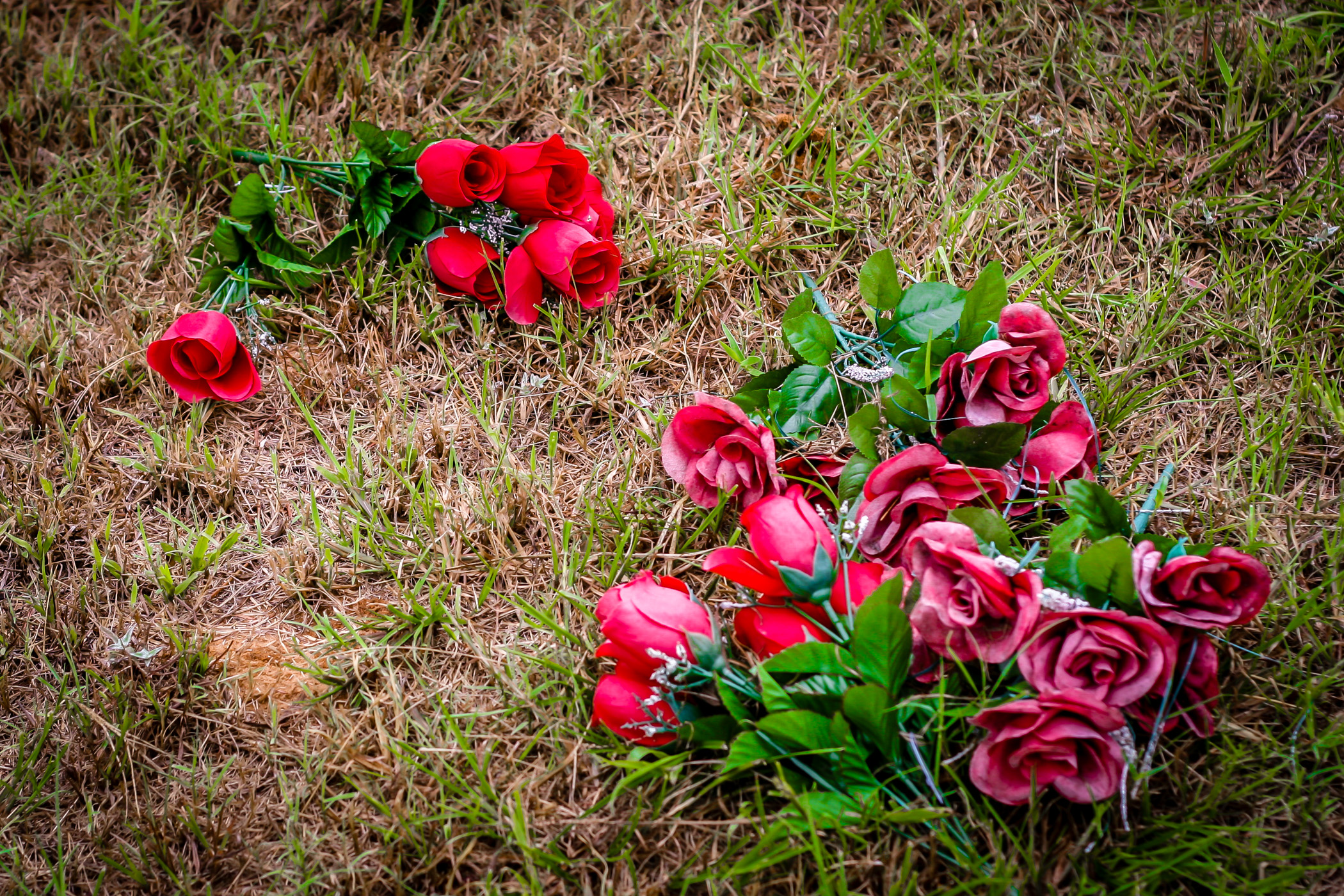 Fake roses strewn about Minter's Chapel Cemetery, DFW Airport, Texas.
Koi fighting over food at the Japanese Garden in Fort Worth, Texas.
Steps at the Philip Johnson-designed Fort Worth Water Gardens.
A cactus at the Fort Worth Botanic Gardens' Cactus Garden.
The stained-glass window on the ceiling of the chapel at Thanks-Giving Square in Downtown Dallas.
Downtown Dallas' Energy Plaza, reflected in an adjacent skyscraper's windows.

Railroad ties form a staircase at Dinosaur Valley State Park, Glen Rose, Texas.