The atrium of the Plaza of the Americas in Downtown Dallas.
The leaves of a cypress tree, somewhere in Frisco, Texas.
Rushing water in this black-and-white image looks like tar at the Fort Worth Water Gardens.
A Southwest Airlines 737 flies over downtown Dallas.
A pair of train tracks near Downtown Grapevine, Texas.
The sun setting over northwestern Dallas County, Texas.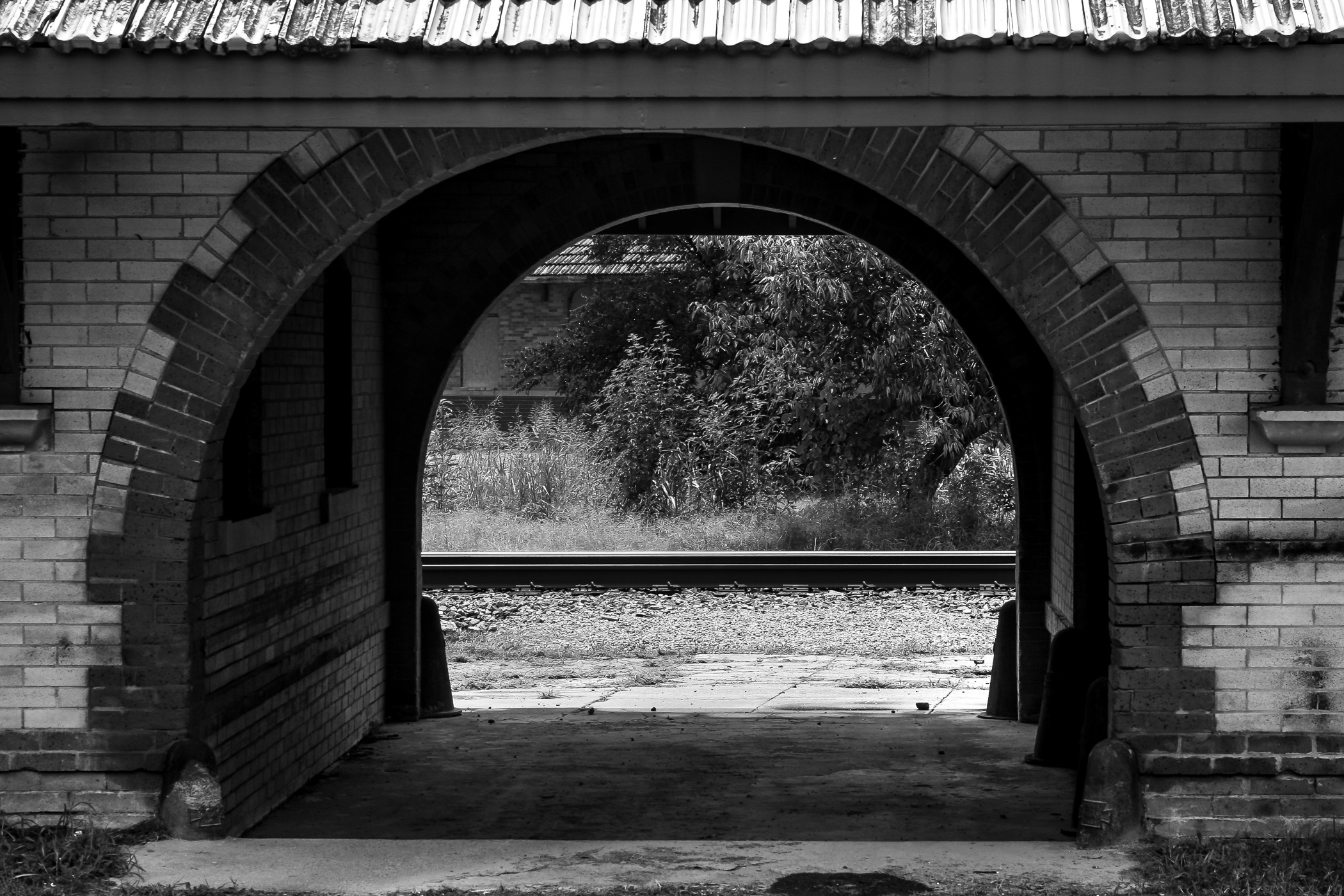 Detail of an old train depot in Waxahachie, Texas.
One of the parking garages at Eastside Village in downtown Plano, Texas, next to a bright orange residential building.
The face of the abandoned Statler Hilton Hotel in Downtown Dallas. This was once one of the greatest hotels in all of the Southwest, but now is falling to ruin. And, yes, the building does have a bend to it.
I found this scary kid's horse ride in Waxahachie, Texas.