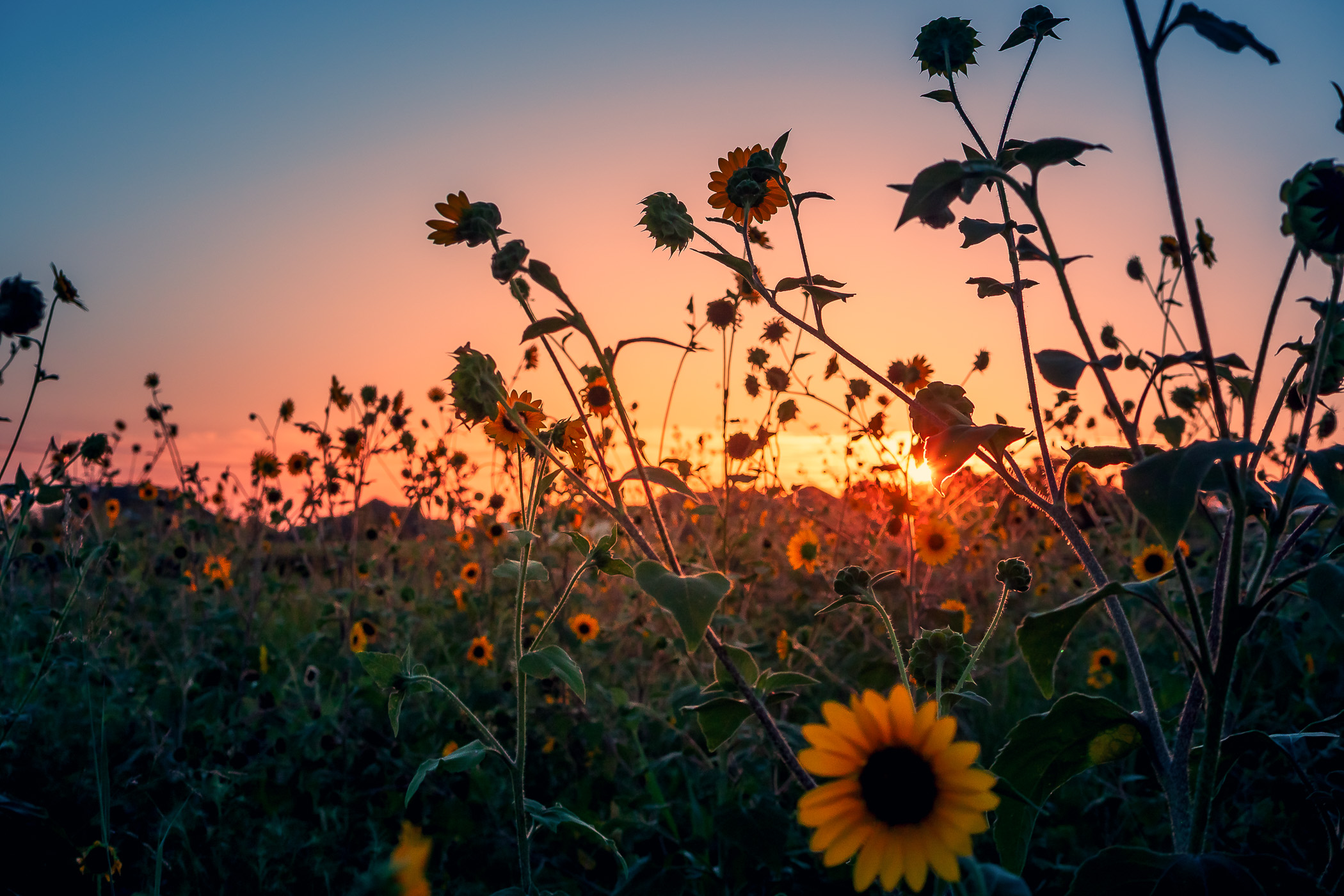 The sun sets on a field of sunflowers near McKinney, Texas.
Dallas' Reunion Tower stretches into the North Texas sky over the adjacent Hyatt Regency.
Then Dallas Arts District's Museum Tower and adjacent Atelier reach into the North Texas morning sky.
A fallen tree in the surf of North Texas' Lake Lavon resembles an Eldritch creature rising from the waves.
Rocks on the shore of North Texas' Lake Texoma at Eisenhower State Park.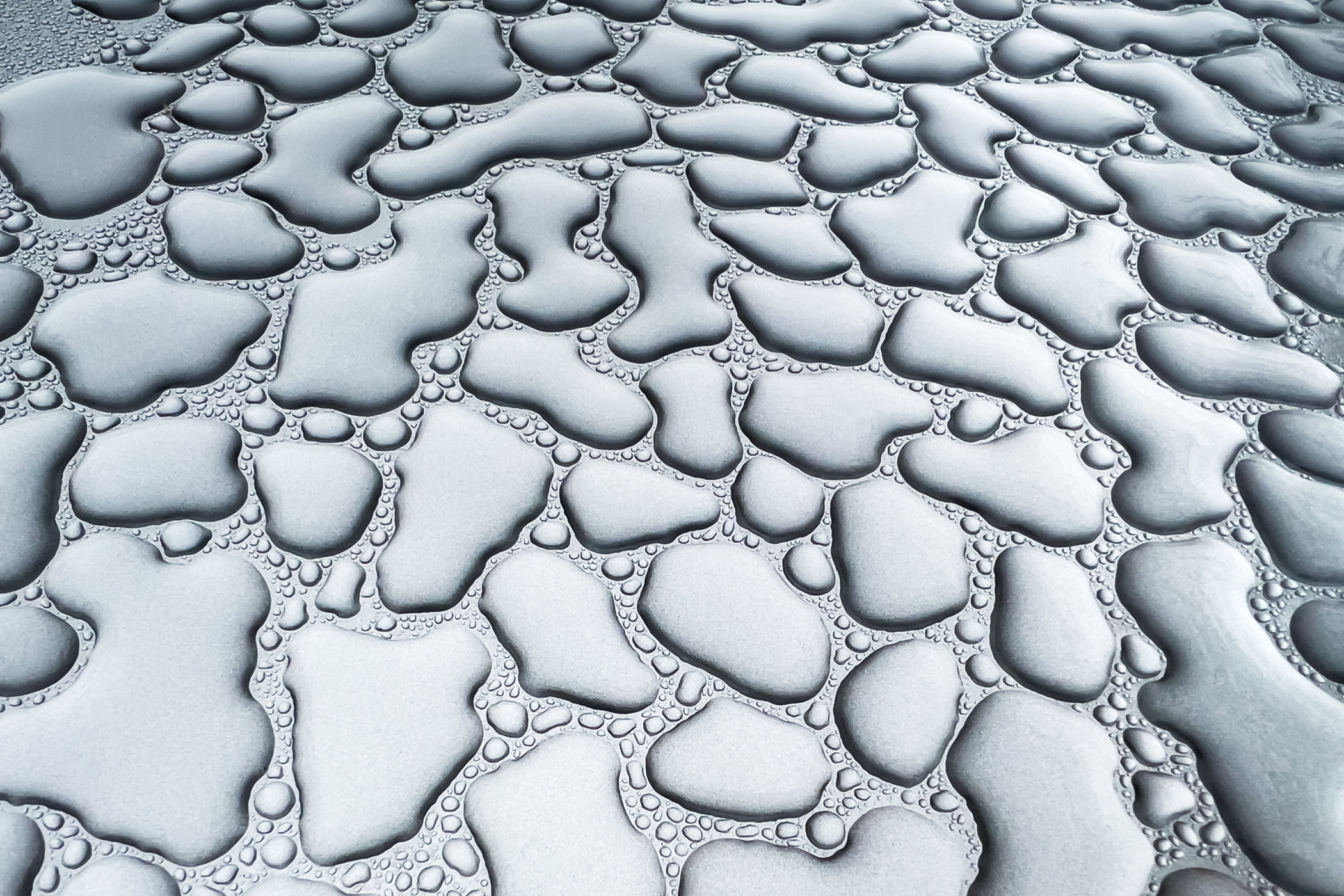 Raindrops on a car hood form an abstract pattern, as seen somewhere in McKinney, Texas.
Abstract architectural detail of Downtown Fort Worth, Texas' Bank of America Tower.

The bright red and yellow "Warbonnet" livery of a Santa Fe Railroad F7 diesel-electric locomotive on display at the Galveston Railroad Museum, Texas.
A skybridge connects the main building of the Sterling C. Evans Library to the adjacent Evans Library Annex on the campus of Texas A&M University, College Station.