A tree grows among the rocky landscape of Texas' Enchanted Rock State Natural Area.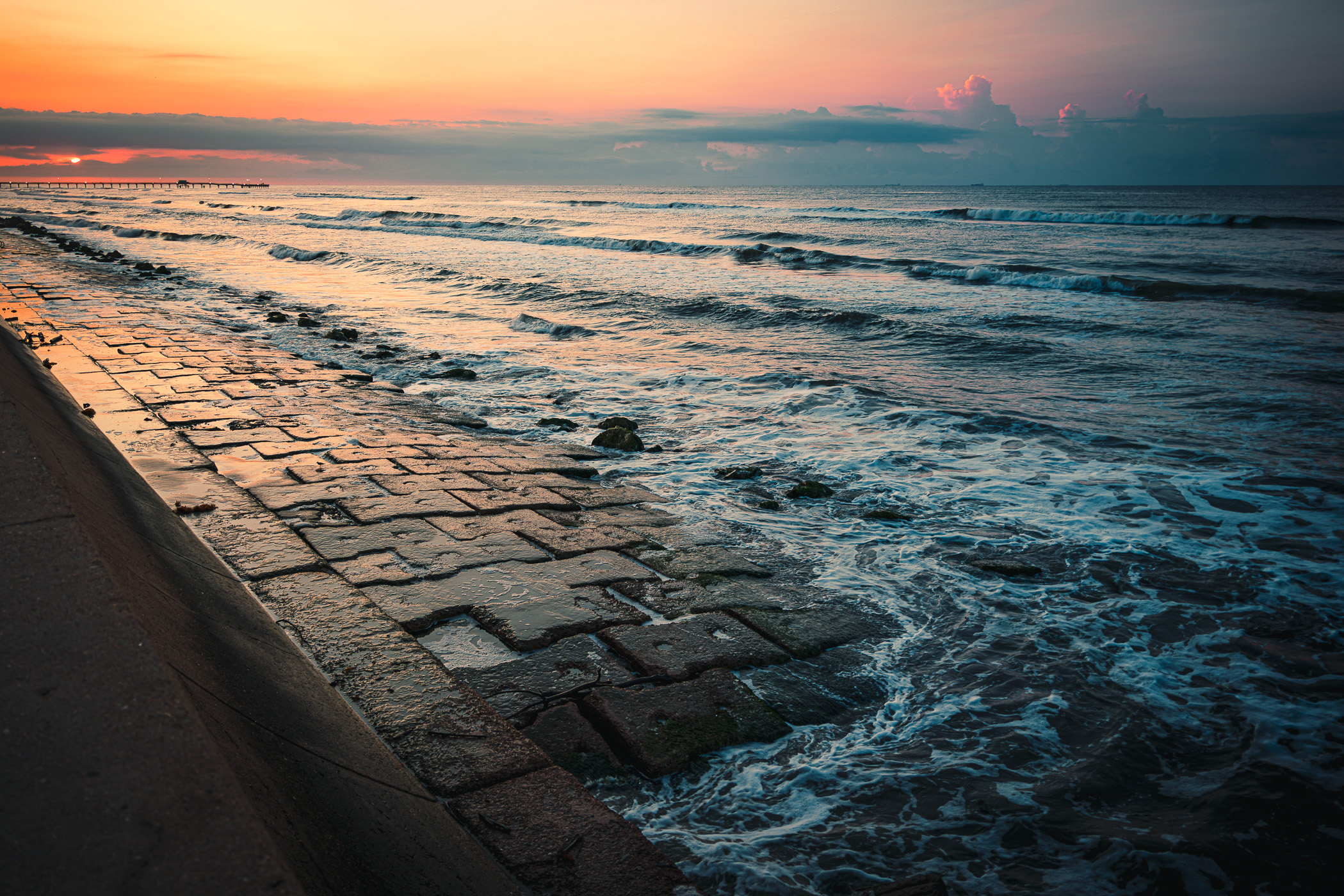 Granite erosion-control blocks along the Galveston, Texas, Seawall are pounded by the Gulf of Mexico surf on a summer morning.
Waves splash into the air along a Galveston, Texas, beach.
A barbed wire fence spotted near the Texas Hill Country town of Mason.
The Roy B. Inks Bridge crosses the Llano River in Llano, Texas.
The sun rises on the east end of Galveston Island, Texas, and the Gulf of Mexico.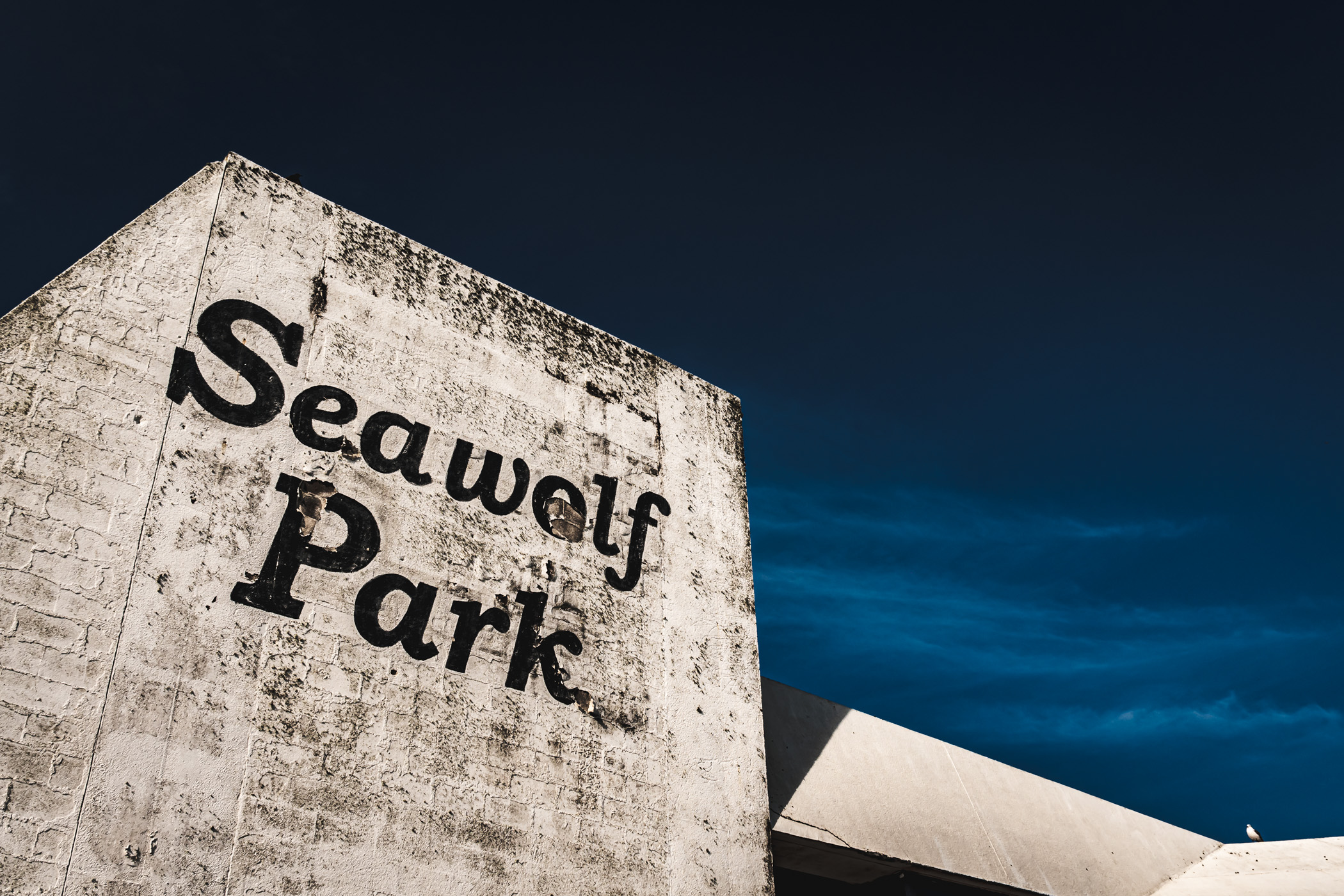 The abandoned, hurricane-damaged pavilion at Seawolf Park, Pelican Island, Galveston, Texas.
Detail of carvings on an old grave at Chambersville Cemetery, Chambersville, Texas.
An old tree stump, weathered by the rushing waters of the Guadalupe River, at the Texas Hill Country's Guadalupe River State Park.