The sun sets on a piece of construction equipment at a construction site near Celina, Texas.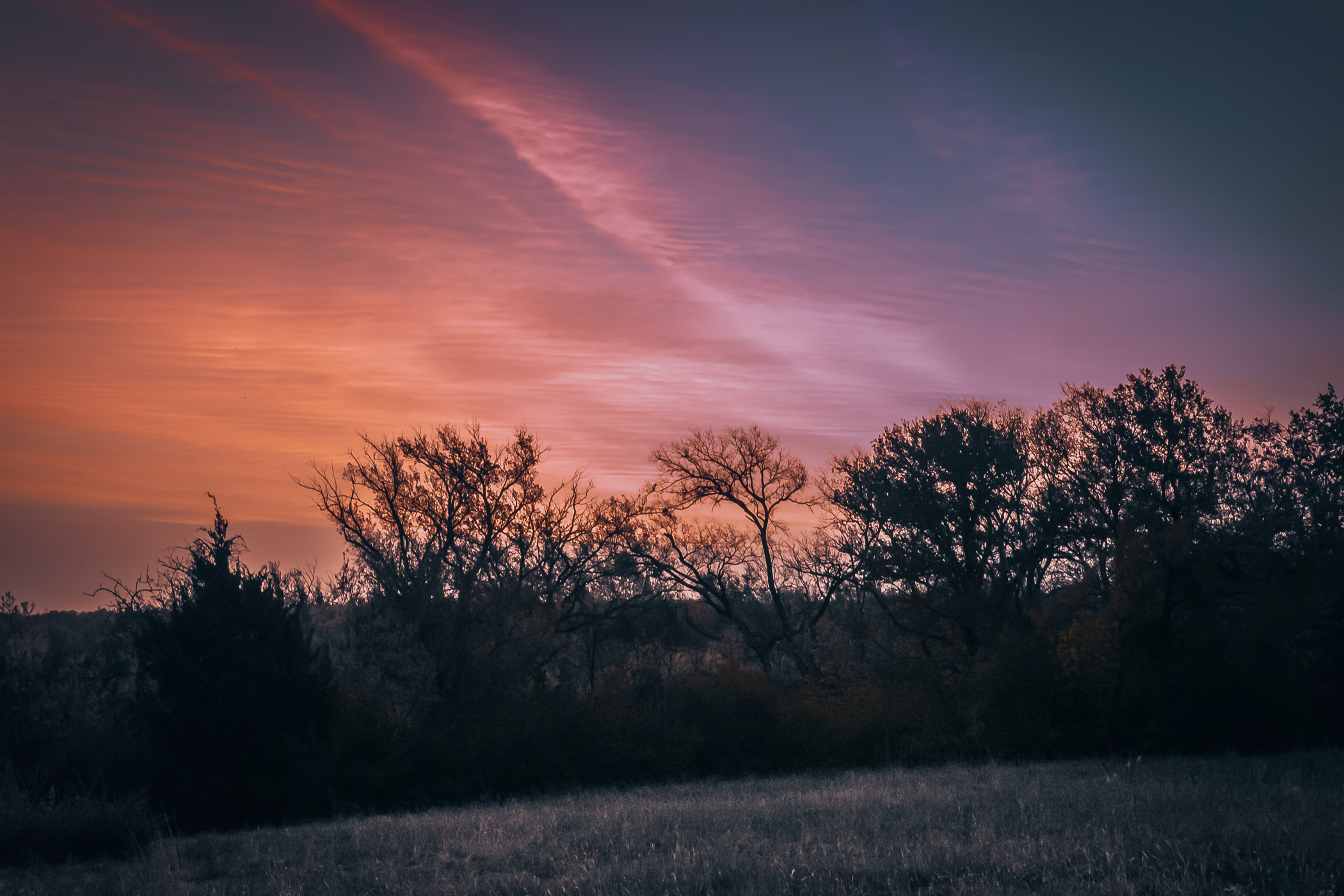 The sun rises on trees at Fort Worth, Texas' Tandy Hills Natural Area.
A sunflower faces the morning sun near McKinney, Texas.
Detail of a statue adorning a grave at McKinney, Texas' historic Pecan Grove Cemetery.
Waves on North Texas' Lake Lavon wash over rocks near its shore.
The rising sun silhouettes a mysterious tower covered in communications equipment at Raytheon Intelligence & Space, McKinney, Texas.
A parking garage's sign in Downtown Dallas.
A rose in a flower arrangement spotted in McKinney, Texas.
Clouds reflect in the mirrored glass façade of the Hyatt Regency Dallas.
Marfa, Texas' water tower stands among the West Texas clouds.