A railroad bridge, in the foreground, is overwhelmed by the massive arch and cables of Dallas' Margaret Hunt Hill Bridge as the sun sets over the DFW Metroplex.
The sun sets in Dallas in this shot of bridges and power lines in the Trinity River corridor.
Working on the stage for Taste Addison at Addison Circle Park, Texas.
The sun sets on Las Vegas, giving golden hues to The Cosmopolitan of Las Vegas.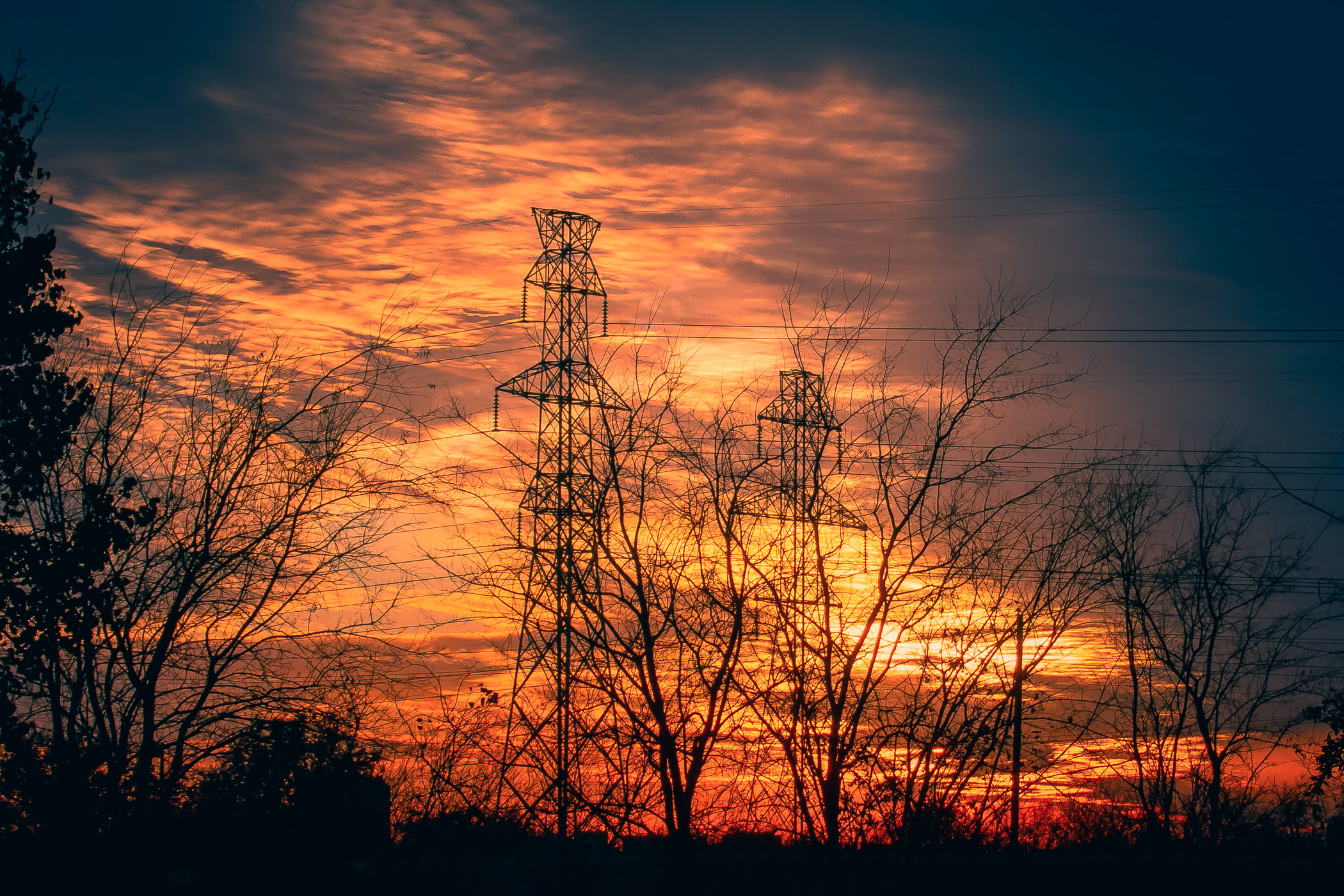 The sun sets behind electric towers in Far North Dallas.
The sun sets behind DFW International Airport as seen from North Dallas.
A jet on approach to DFW International Airport as the sun sets on Far North Dallas, Texas.
The sun setting over the western half of the Dallas-Fort Worth Metroplex.
The last light of the summer Sun as it sets over White Rock Lake, Dallas.