The sun rises over the Gulf of Mexico, as seen from the deck of the cruise ship Carnival Triumph.
Galveston, Texas' Historic Pleasure Pier, silhouetted by the sunrise.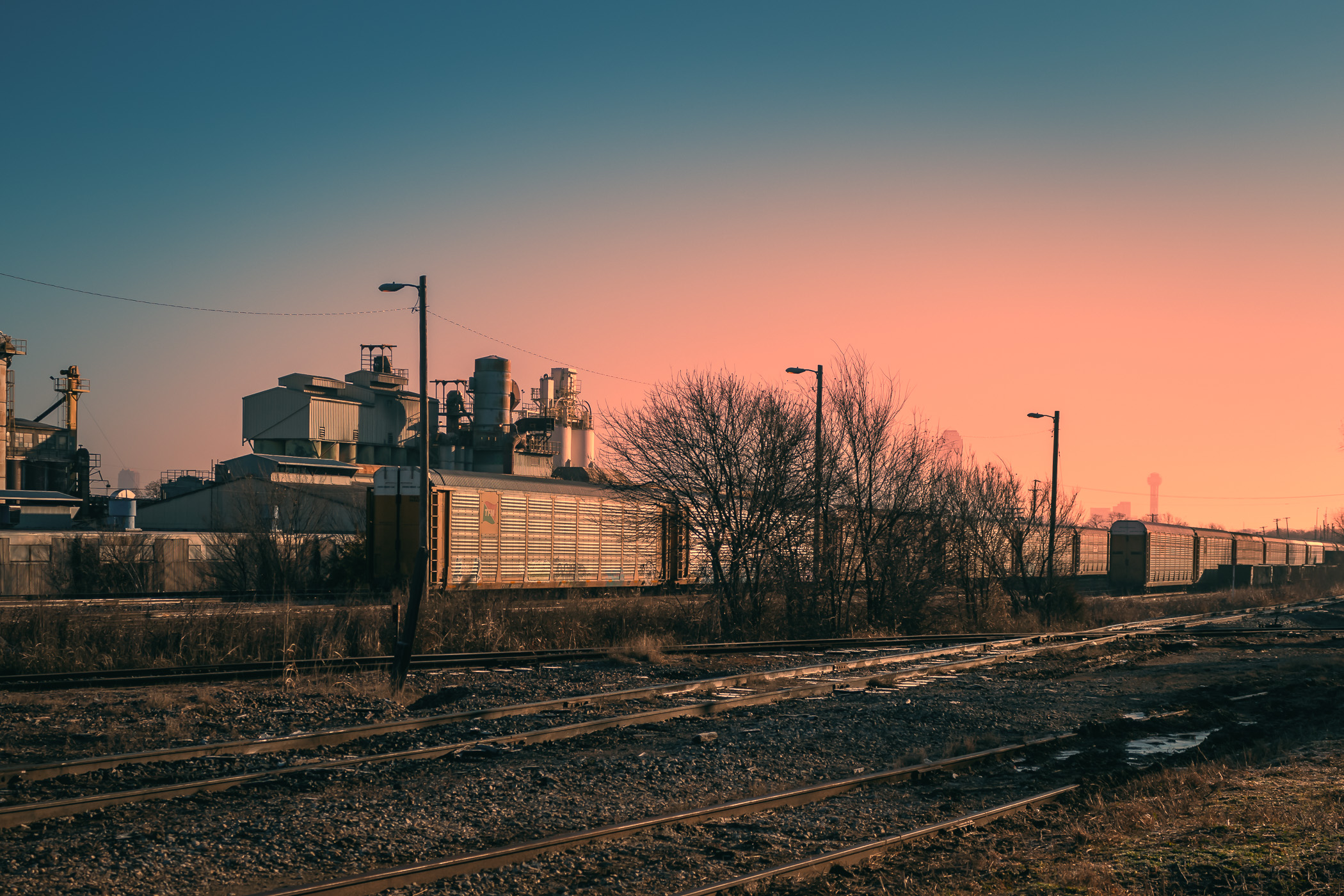 The first light of the day illuminates railcars in West Dallas.
The dawn sky as seen from a power line right-of-way in Tyler, Texas.
The sun rises behind electric transmission towers and lines in North Dallas.
The sun rises on silos in South Dallas, Texas.
c
A tree is backlit by the morning sun in Hot Springs, Arkansas.