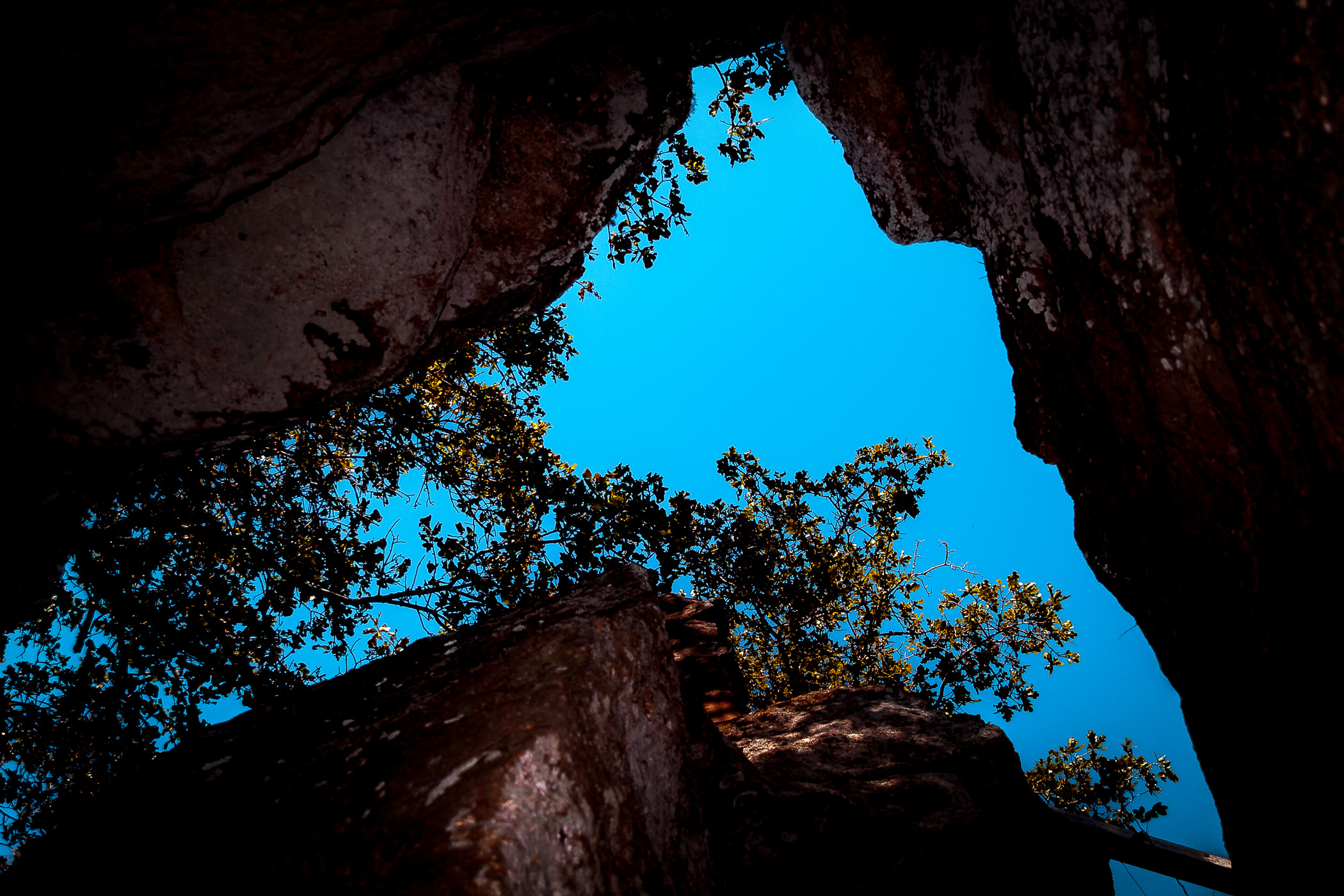 The sky and trees rise beyond a rock crevice at Lake Mineral Wells State Park in Texas.
Metallic silhouettes running across the sky over North Texas at Plano, Texas' Haggard Park.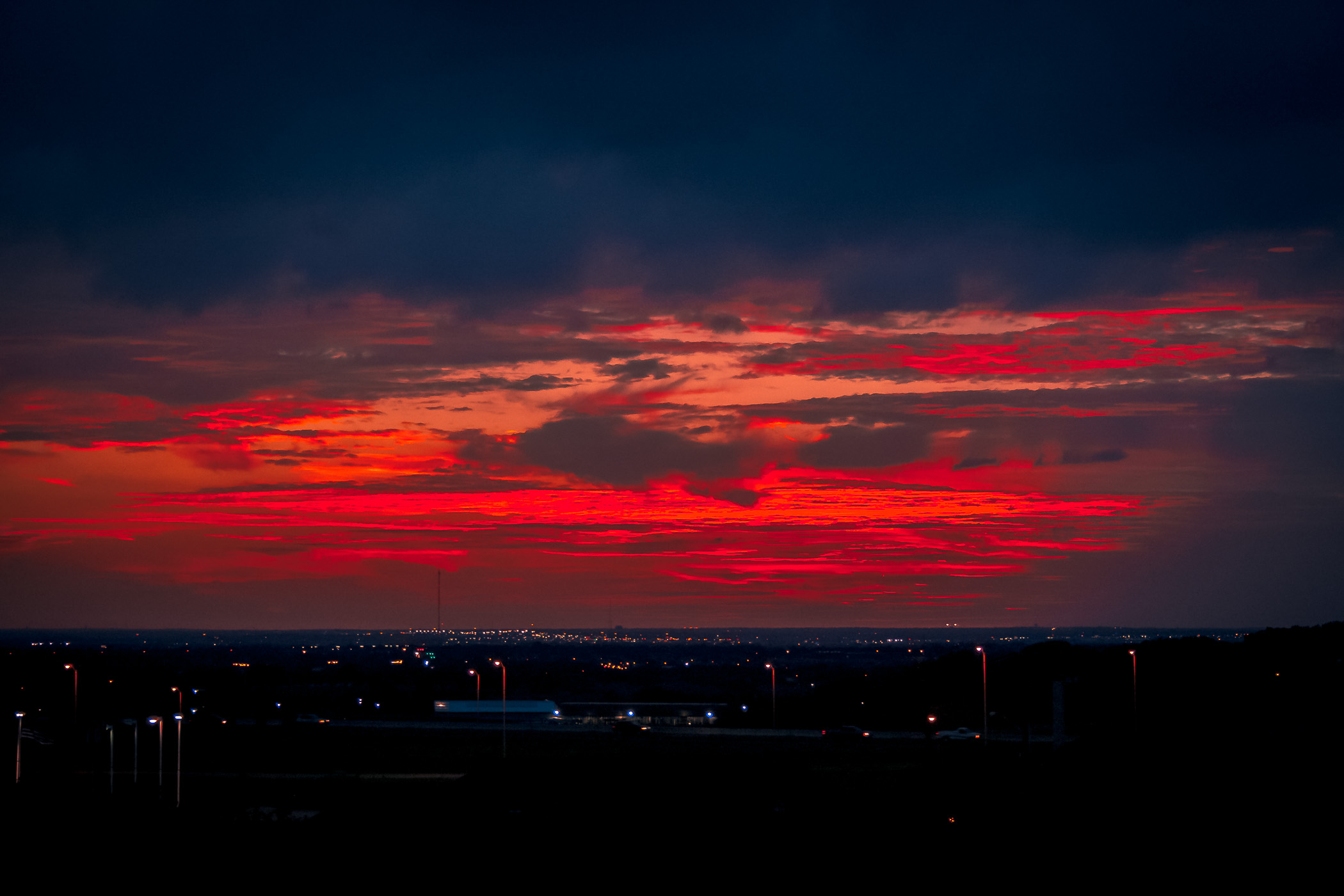 The sun setting over Dallas County, Texas.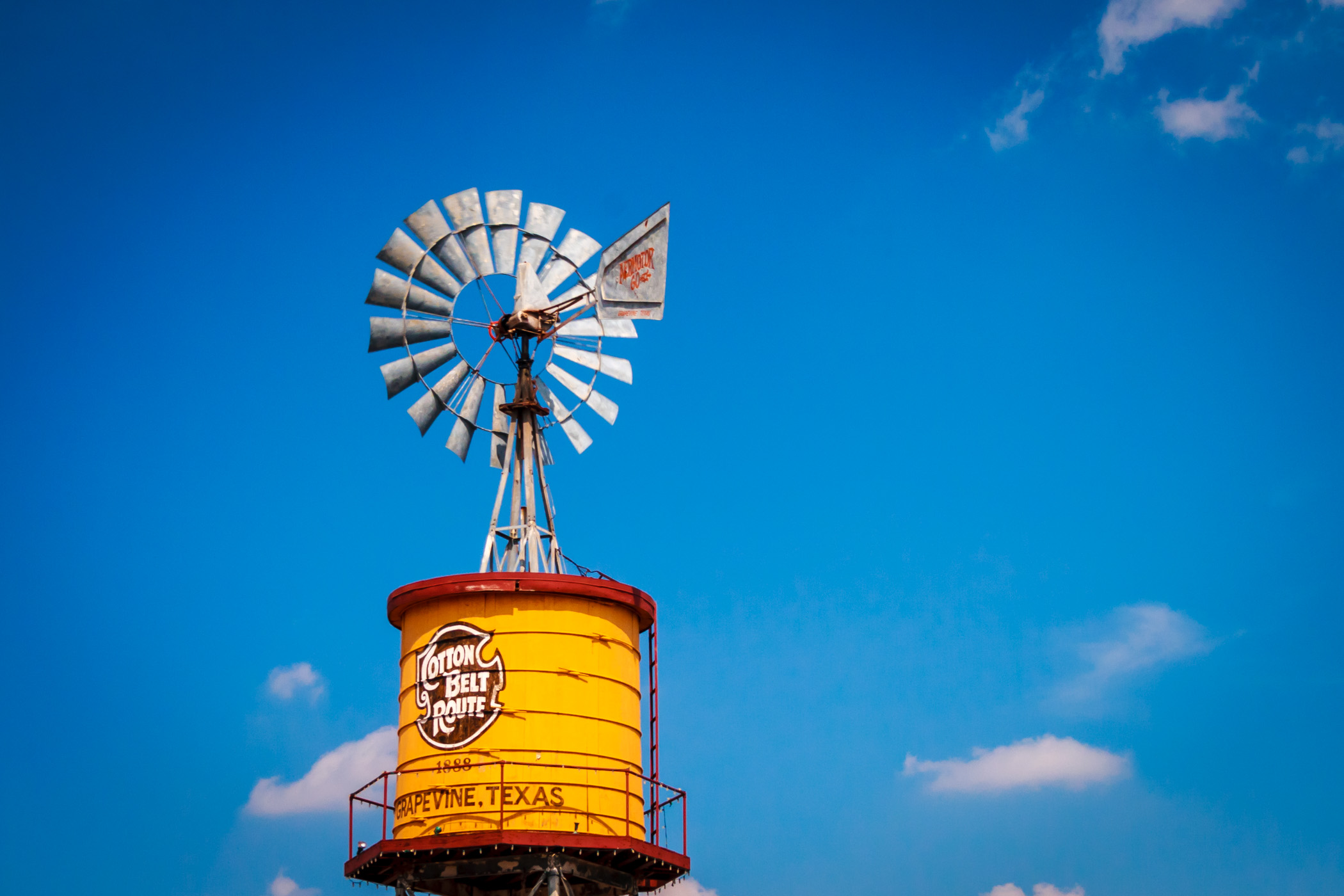 A vintage Cotton Belt Route Aeromotor-brand windmill atop a water tower in Grapevine, Texas.
Clouds reflected in the windows of an office building in Frisco, Texas.