Trees in Hot Springs, Arkansas.
Tree branches devoid of leaves arch across the featureless sky over Hot Springs, Arkansas.
A lone skier rides to the top of the mountain in Park City, Utah.
Trees in Tyler, Texas, catch early evening sun rays.
Power lines crossing the Texas-Oklahoma border near Lake Texoma.
A tree and the view from Love's Lookout in Jacksonville, Texas.
Branches of a tree carve the sky over Allen, TX.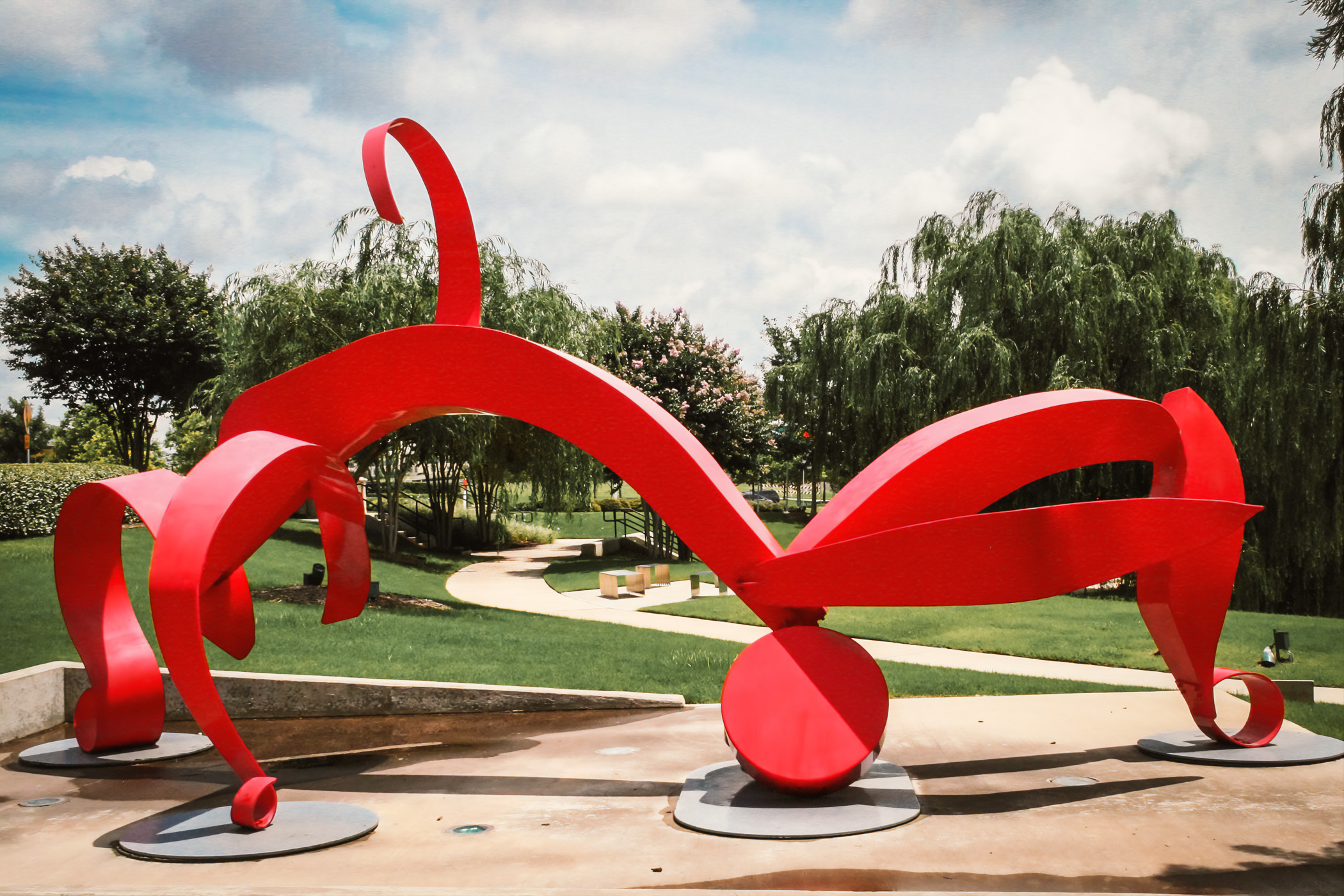 Artist Michelle O'Michael's "La Mujer Roja" at the Texas Sculpture Garden in Frisco, Texas.
A tree rises into the blue Texas sky at Bonham State Park.