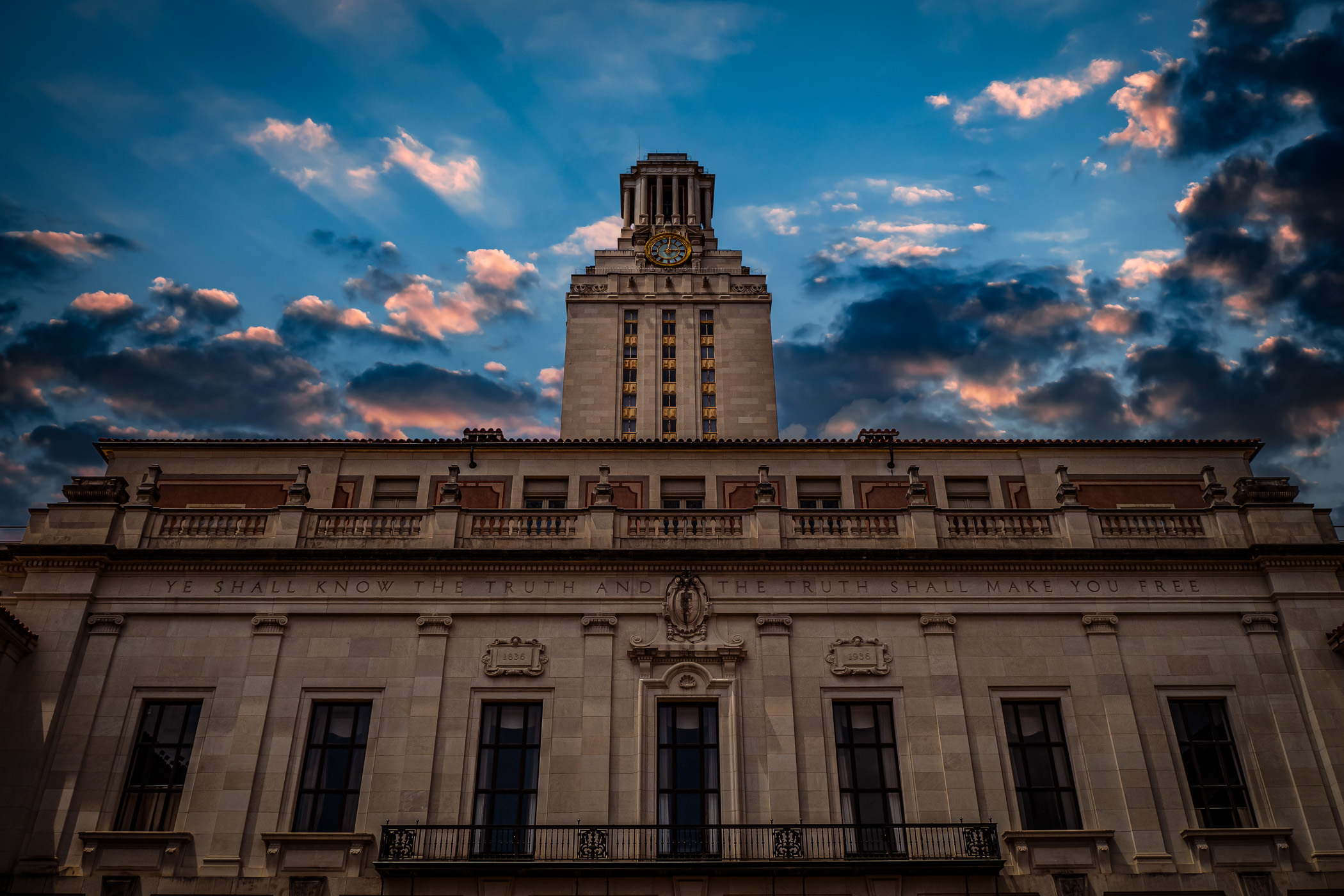 The Main Building (UT Tower) at the University of Texas reaches into the evening sky over Austin.
The sun sets over McKinney, Texas' Erwin Park.
The 36-foot-tall sculpture "Tri-Nimbus Crystallis" by artists Hillard M. Stone and John Kebrle reaches towards the sky adjacent to Rudder Tower on the campus of Texas A&M University.
Power lines recede into the distance as the sun sets on North Texas near Chambersville.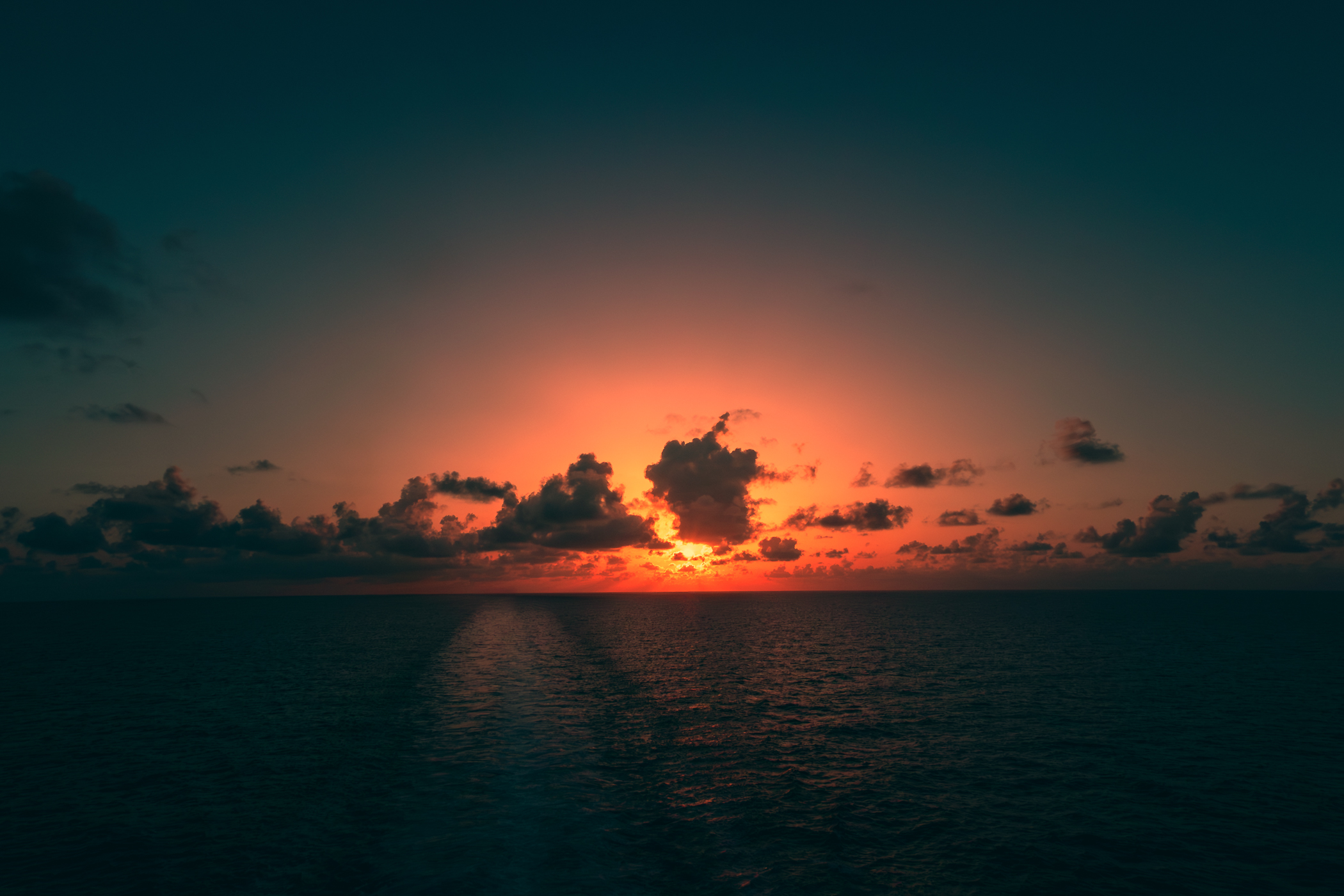 The sun sets on the Gulf of Mexico somewhere offshore of Galveston Island, Texas.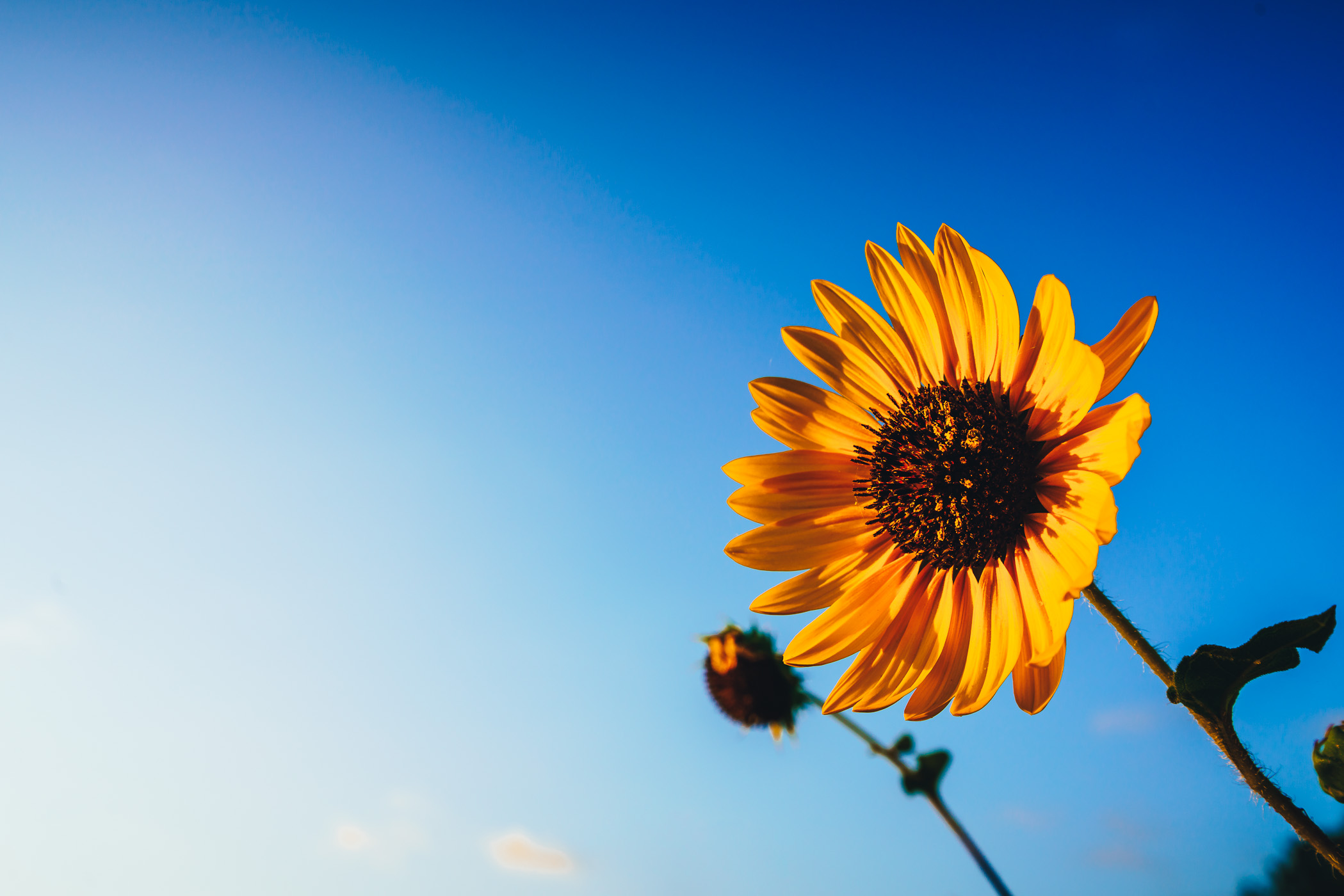 A sunflower faces the morning sun in McKinney, Texas.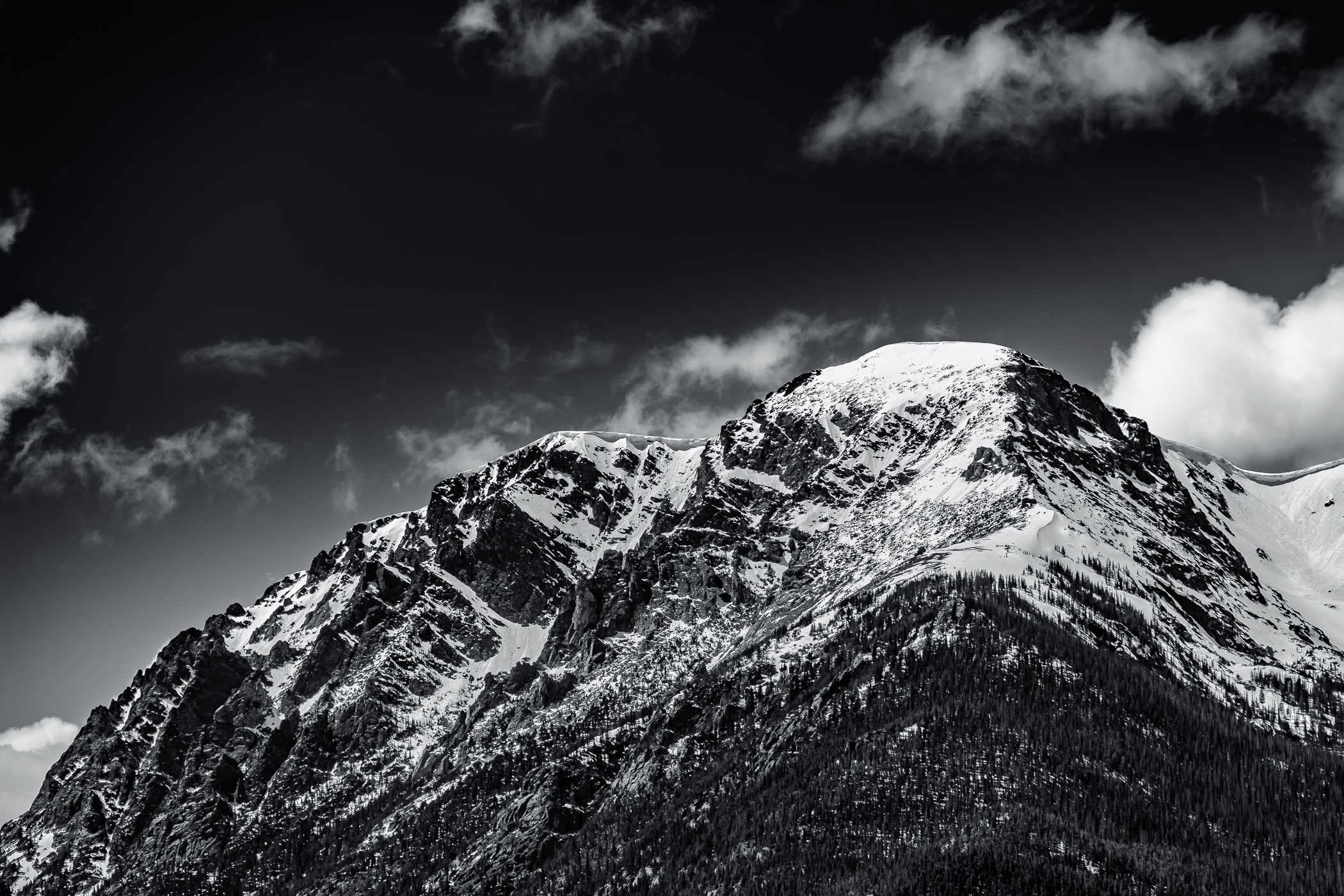 A mountain peak at Colorado's Rocky Mountain National Park.
The Veer Towers at Las Vegas' CityCenter rise into the Nevada sky.
The last light of day on the Ouachita Mountains near Mena, Arkansas.