The American flag flies in the wind over San Francisco Bay.
The sharp corner of Downtown Dallas' Energy Plaza.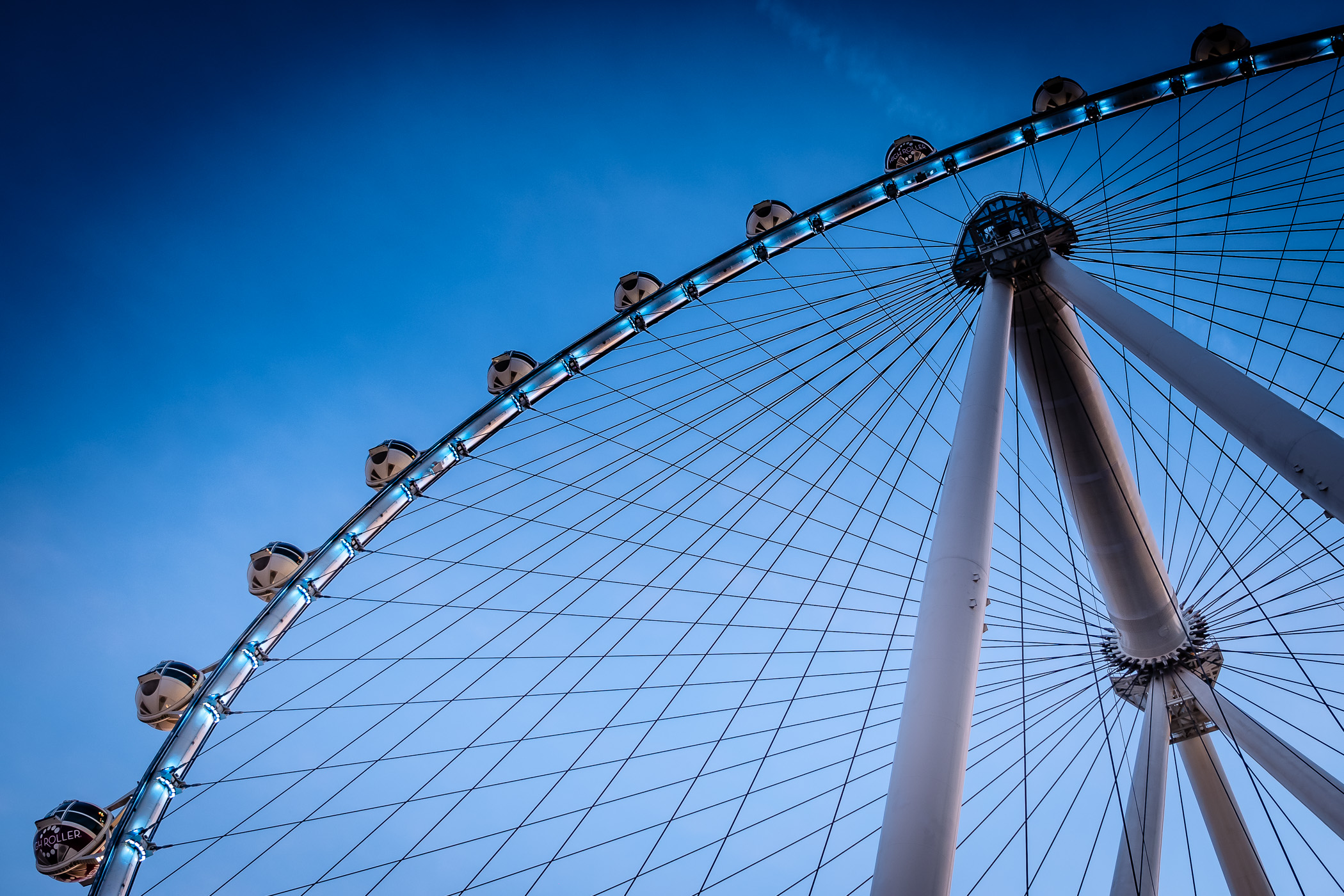 Detail of the High Roller Observation Wheel at The Linq, Las Vegas.
A mountainous expanse stretches across the horizon at the Pebble Creek Ski Area near Pocatello, Idaho.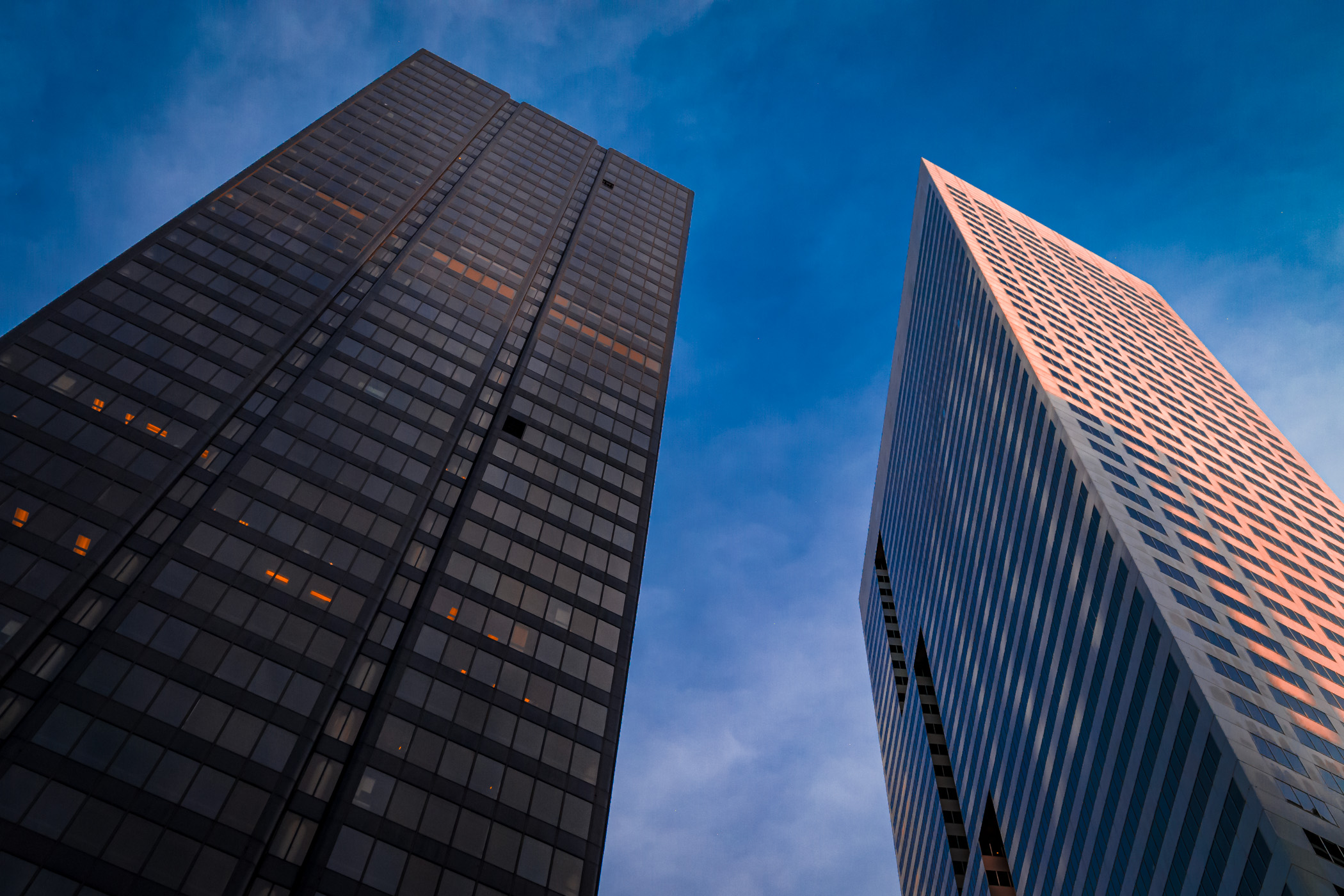 2 Houston Center and First City Tower reach into the sky over Downtown Houston, Texas.
The historic 122-meter (400 ft) Sun Life Building peeks over trees at Dorchester Square, Montréal, Québec.
Grass grows tall amongst the dunes at Monahans Sandhills State Park, Texas.
The 1924 Metropolitan Tower—colloquially known as the "Beehive Building" due to the unique ornamentation atop it—rises 475 feet (145m) into the blue Chicago sky.
Palm fronds arc across the blue sky over Cozumel, Mexico.
In the evergreen forested mountains near Taos, New Mexico.