The Seattle Space Needle rises into the overcast Washington sky.
A helicopter flies past Seattle's Space Needle on a clear late-summer evening.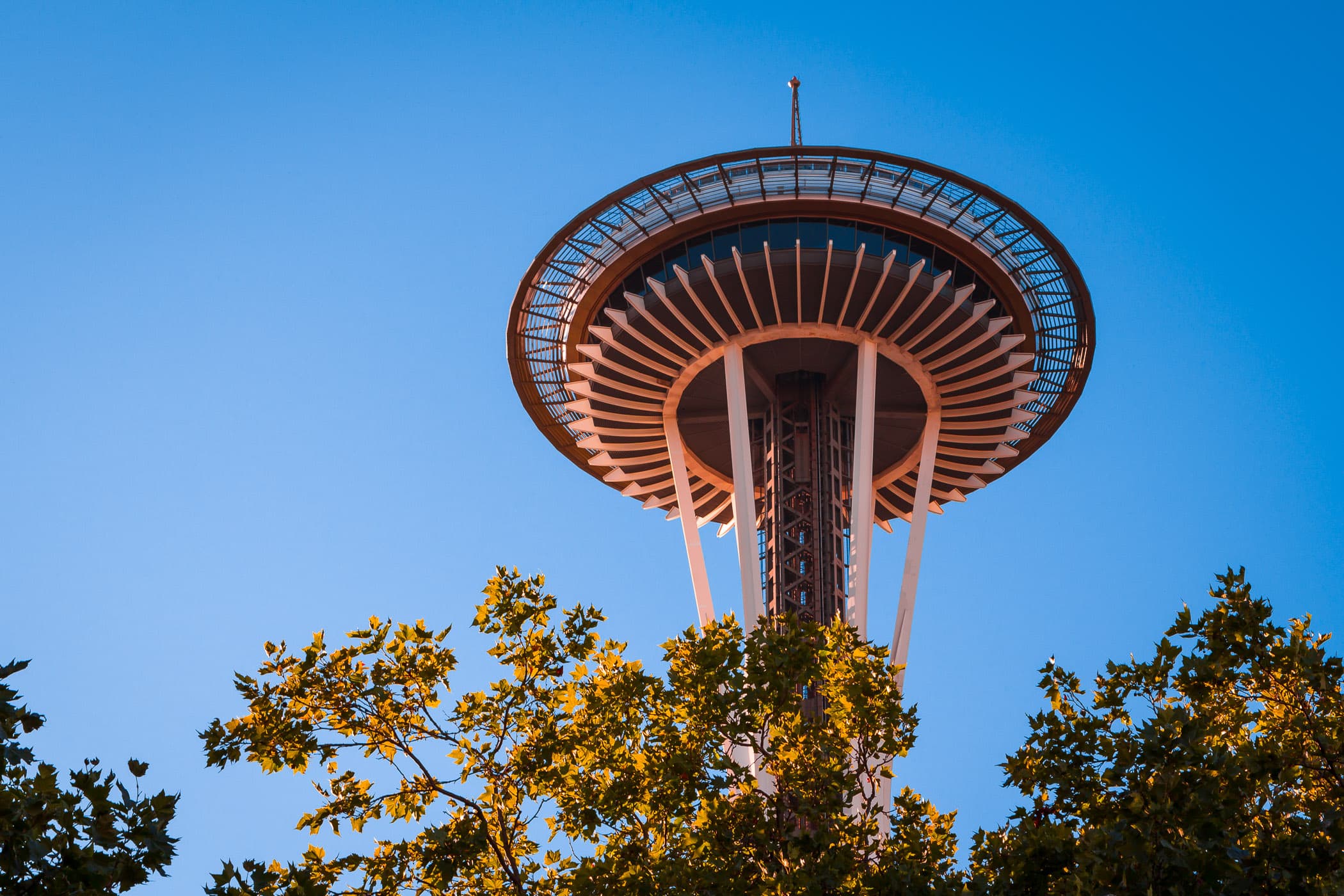 Seattle's Space Needle—built for the 1962 World's Fair—rises above the surrounding trees at the Seattle Center.
Detail of artist Dan Corson's Sonic Bloom, a sculpture in the Seattle Center adjacent to the Space Needle that react to viewers' movement by emitting various harmonic tones.
The Seattle Monorail speeds past the Space Needle on its route from the Seattle Center to the Westlake Center.
"Grass Blades", a sculpture by Susan Zoccola, adjacent to the Experience Music Project, rises into the sky over Seattle.
The morning sun throws shadows over the engraved name of the Fisher Pavilion at the Seattle Center.