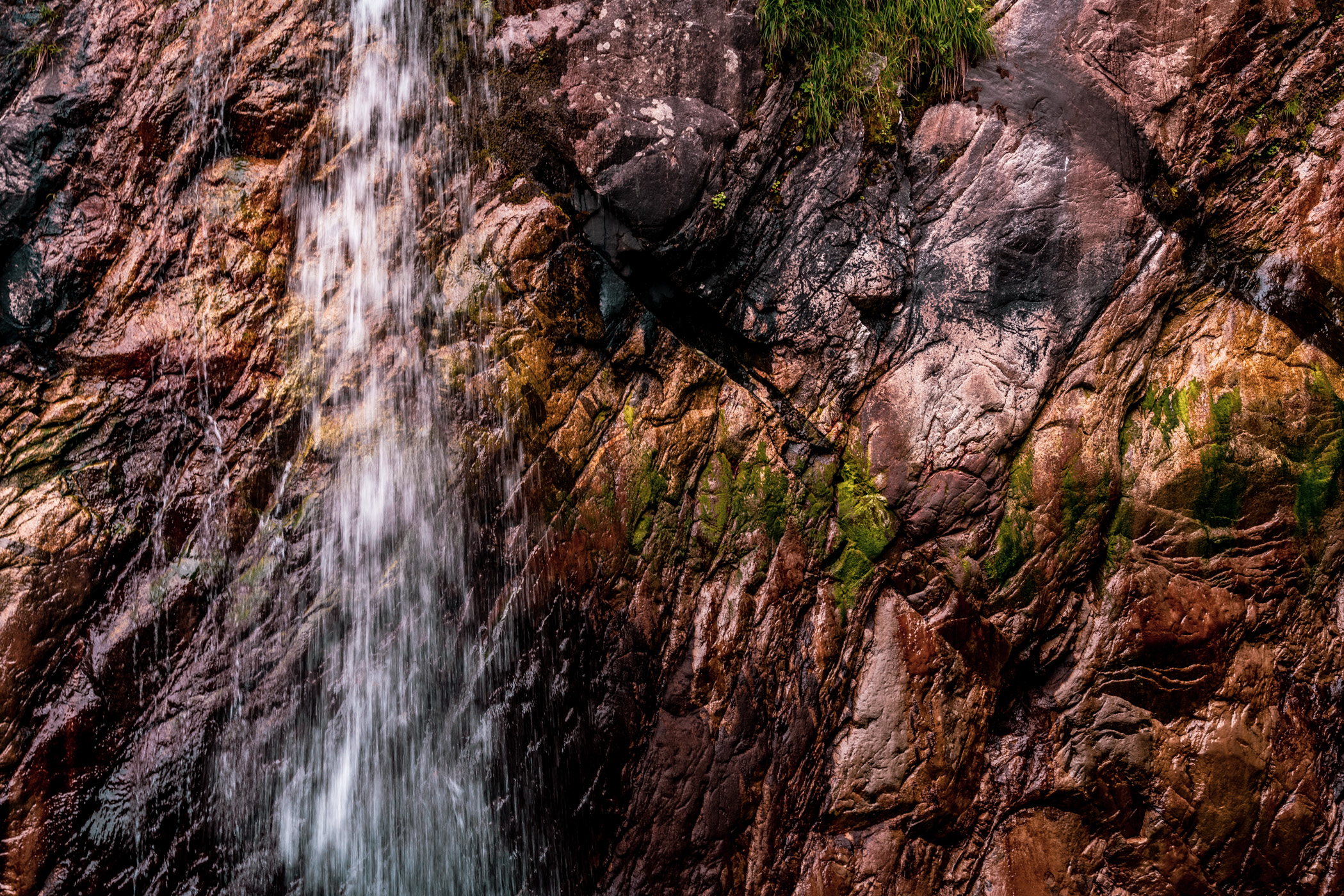 Water cascades down a cliff face along Alaska's Tracy Arm Fjord.
A rocky outcropping reaches into the sky at Colorado's Rocky Mountain National Park.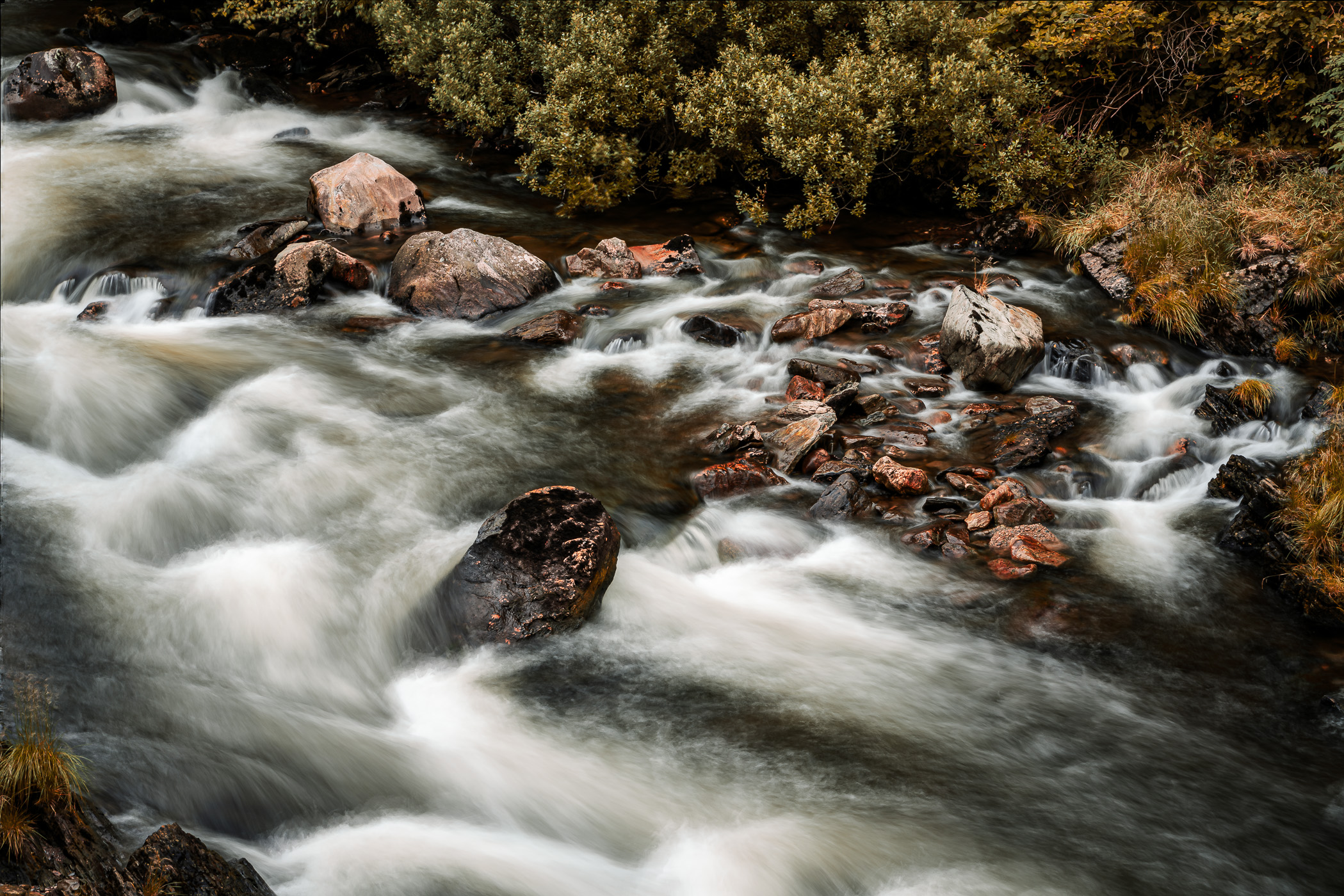 Ketchikan Creek flows over and around rocks in Ketchikan, Alaska.
Morning at Texas' Enchanted Rock State Natural Area.
The Cossatot River flows through the Ouachita National Forest in Western Arkansas.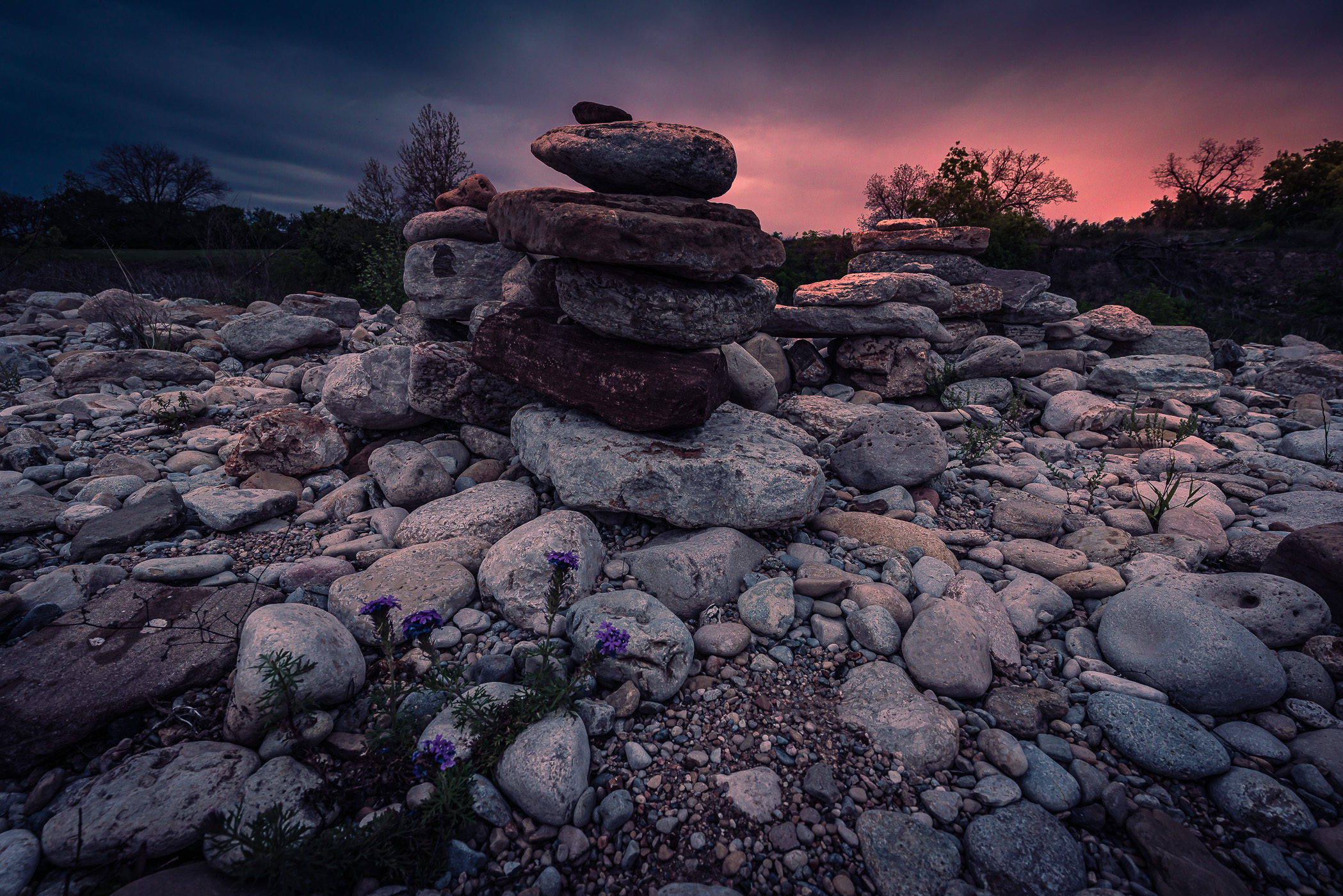 A stack of river stones along the shore of the Llano River near Mason, Texas.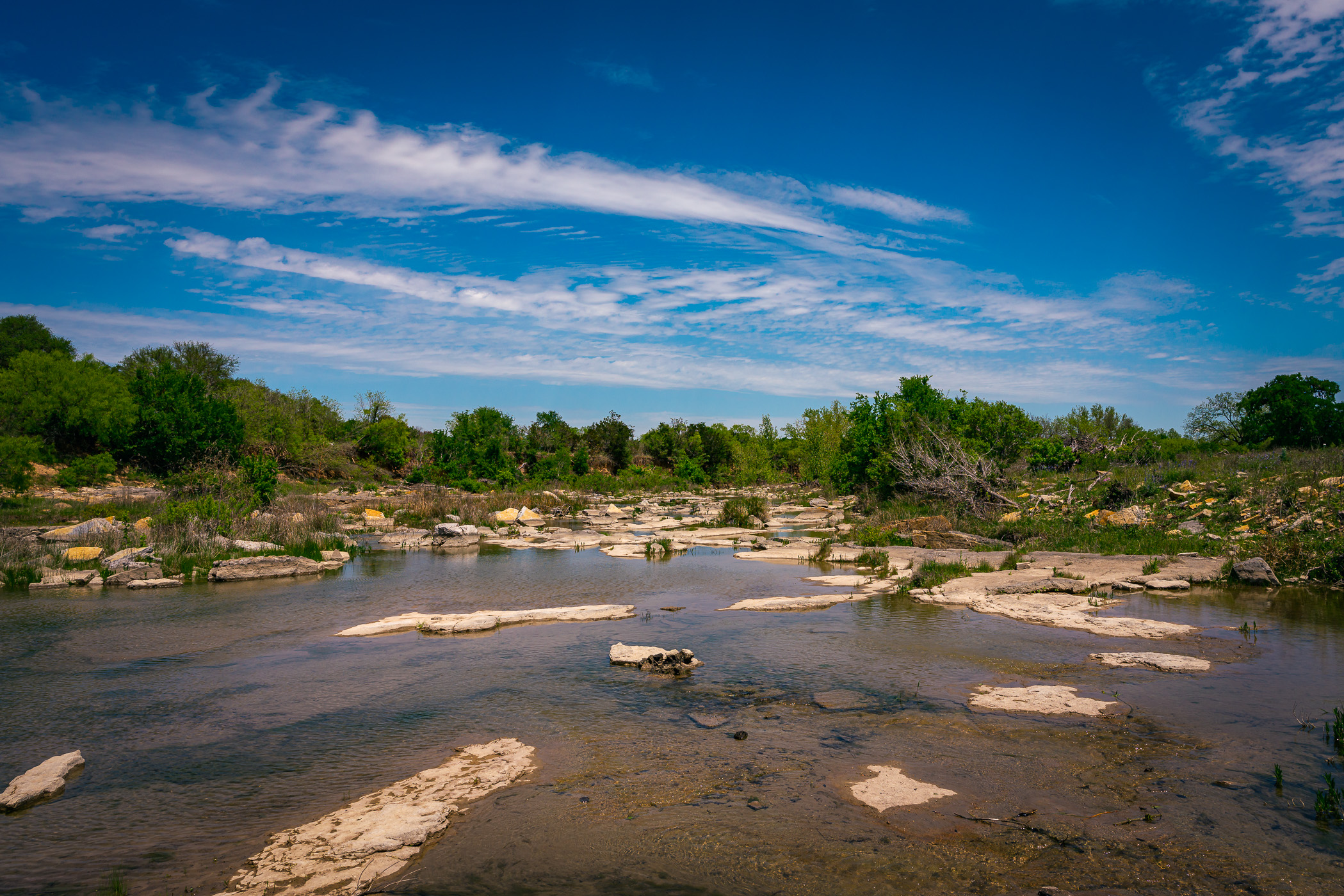 The Colorado River flows through the Texas Hill Country at Colorado Bend State Park.
A small island topped with a navigation beacon in Alaska's Stephens Passage near Juneau.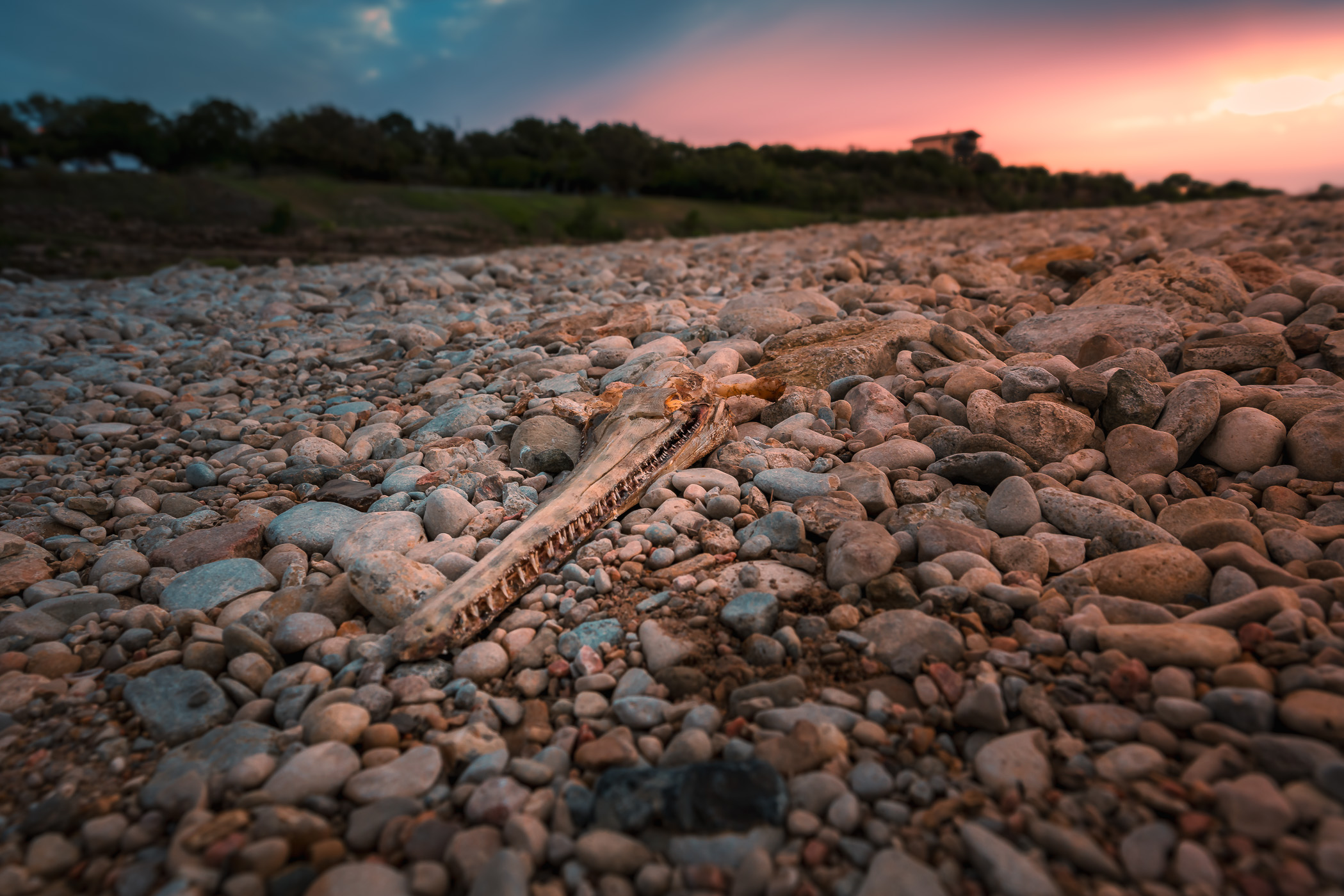 An alligator gar skull atop river rocks along the banks of the Llano River near Mason, Texas.