Waves crash onto rocks at Turtle Reef, Grand Cayman.
The sun sets on Seal Rocks, off the shore of Lands End, San Francisco.
The amorphous sandstone rock formations of Colorado's Red Rocks Park and Amphitheatre.
Trees reflect in Lee Creek at Devil's Den State Park, Arkansas.
The rocky, windswept shore of Central Texas' Lake Whitney.
Waves roll onshore at San Francisco's Crissy Field Beach.
The rocky shore of Cozumel, Mexico's El Mirador.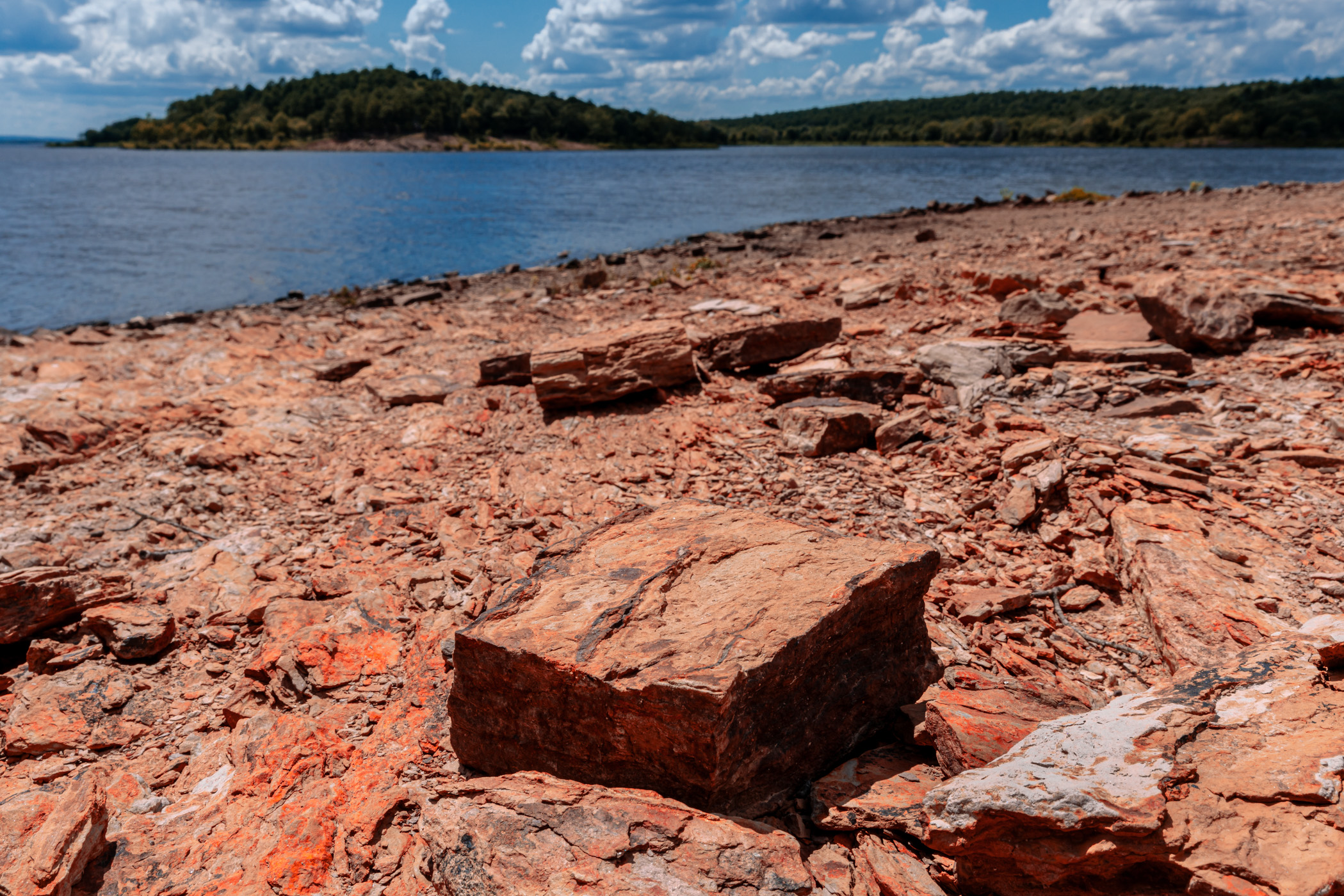 The rocky shore of Oklahoma's Lake Wister at Lake Wister State Park.
A tree grows among the rocky landscape of Texas' Enchanted Rock State Natural Area.