A person stands on top of a rock along the shore of Lands End, San Francisco.
A ridge rises from the desert near Fort Davis, Texas.
Snow-covered rocks on the shore of Utah's Great Salt Lake at Antelope Island.
Moss grows on rocks in the forest of Arkansas' Devil's Den State Park.
The rocky riverbed at the confluence of the Llano River and James River near Mason, Texas.
A granite rock rises from the Gulf of Mexico surf at the base of the Galveston, Texas, seawall.
A log on a rocky beach at Texas' Colorado Bend State Park.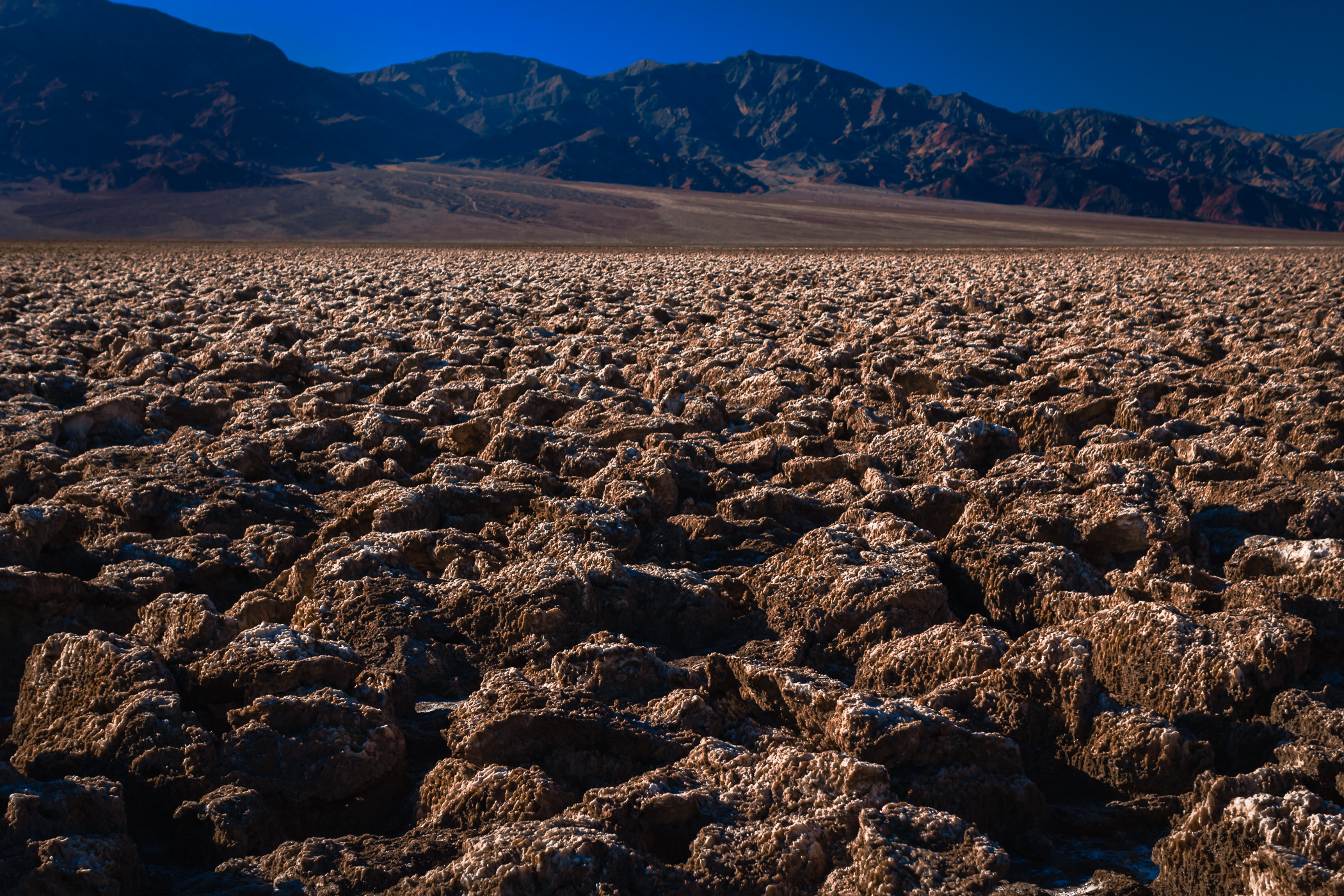 Rugged halide crystals line the desert ground at the Devil's Golf Course, Death Valley, California.
The majestic sandstone rock formations of Colorado's Red Rocks Park and Amphitheatre.