An old Québécois man yells at someone in the facing building in this scene from Québec City.
Rue Drummond, Montréal, looking towards Mont Royal.
The intersection of Commerce and Center streets, Gladewater, Texas.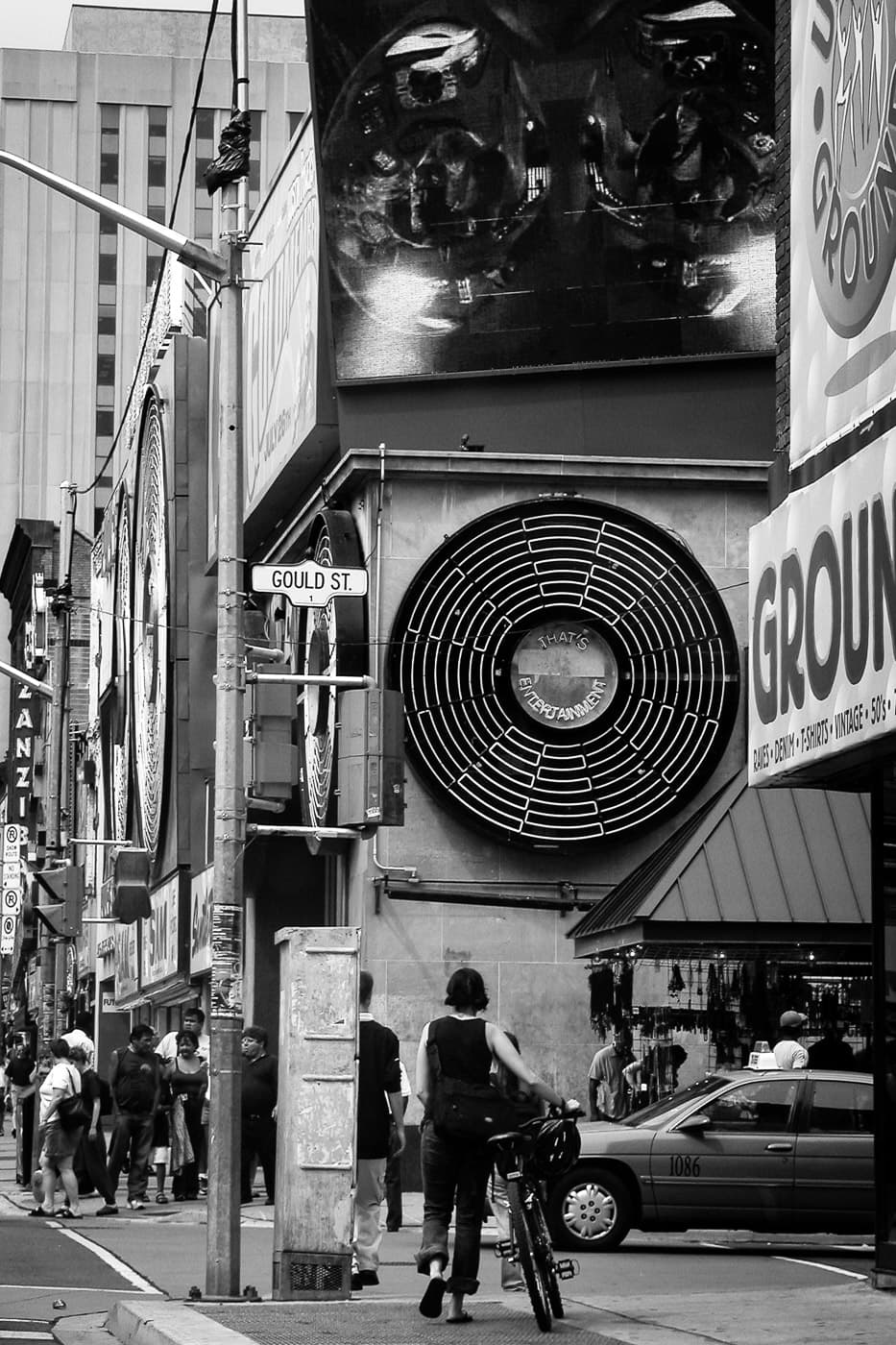 A girl walks her bike along Toronto's Yonge Street towards iconic retailer Sam the Record Man in this shot from 2004. Sadly, the store closed forever in 2007.
A road winds through the trees atop a hill near Hot Springs, Arkansas.
A road curves around rocks in the hills above Hot Springs, Arkansas.
Detail of a bridge support on the President George Bush Turnpike in Plano, Texas.
Empty streets in Downtown Dallas.
The President George Bush Turnpike westbound as it nears US 75 in Plano, Texas.
Light poles ready to illuminate the road in Allen, Texas.