Highway 76 wends its way towards mountains near Chimayó, New Mexico.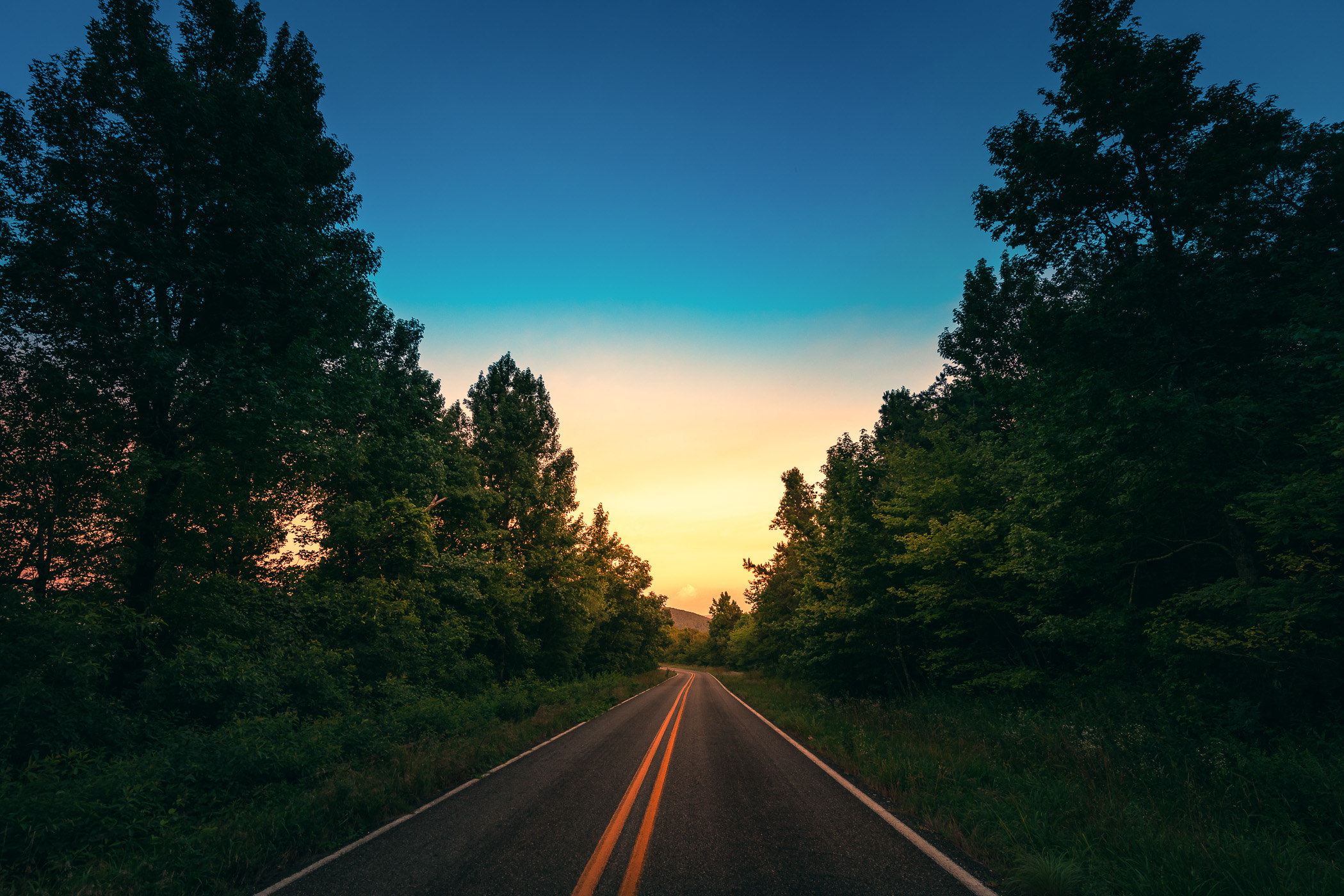 The sun sets on Arkansas' Talimena National Scenic Byway near the town of Mena.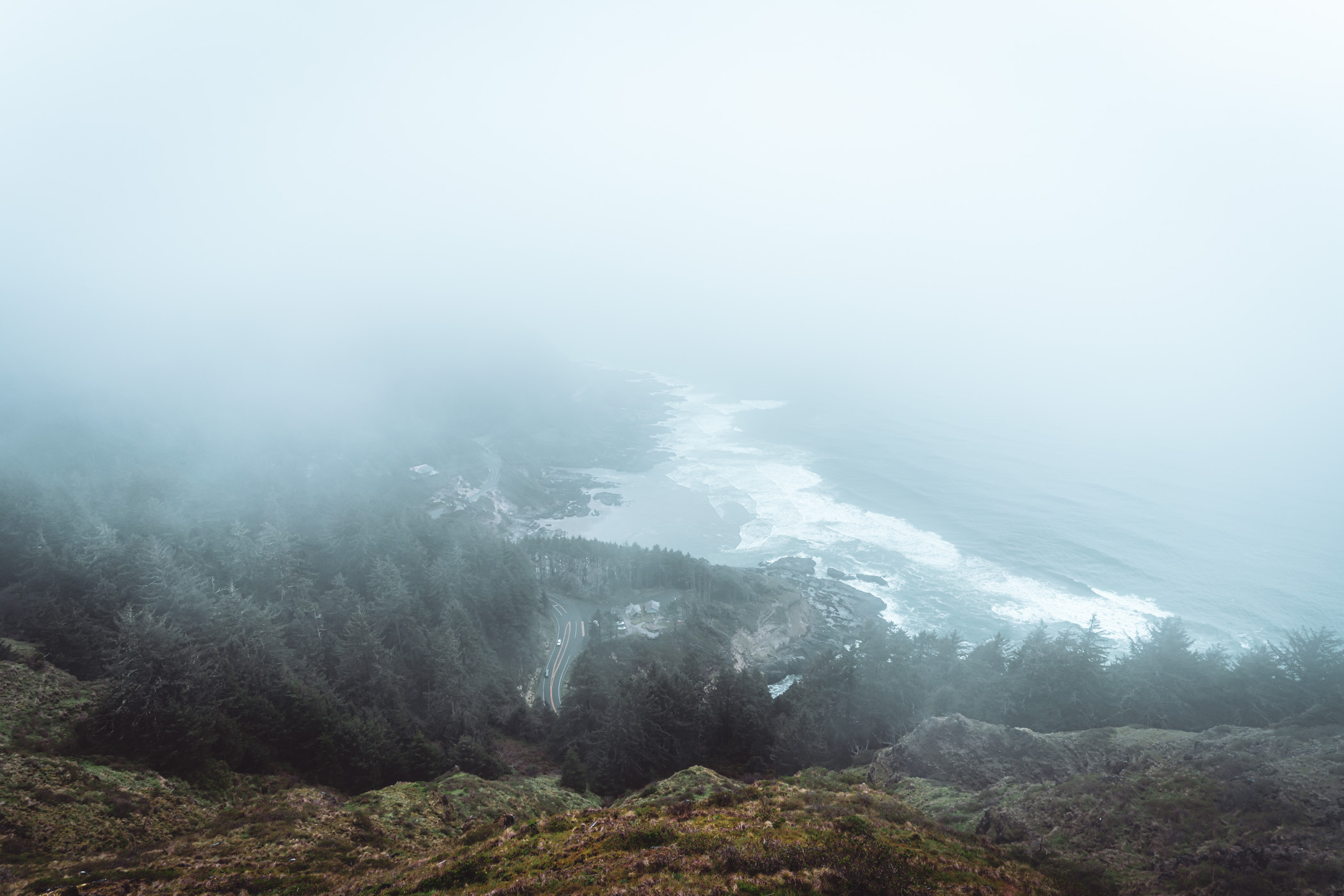 The Oregon Coast Highway (US-101) snakes along the fog-shrouded, rugged Pacific Coast at Cape Perpetua, Oregon.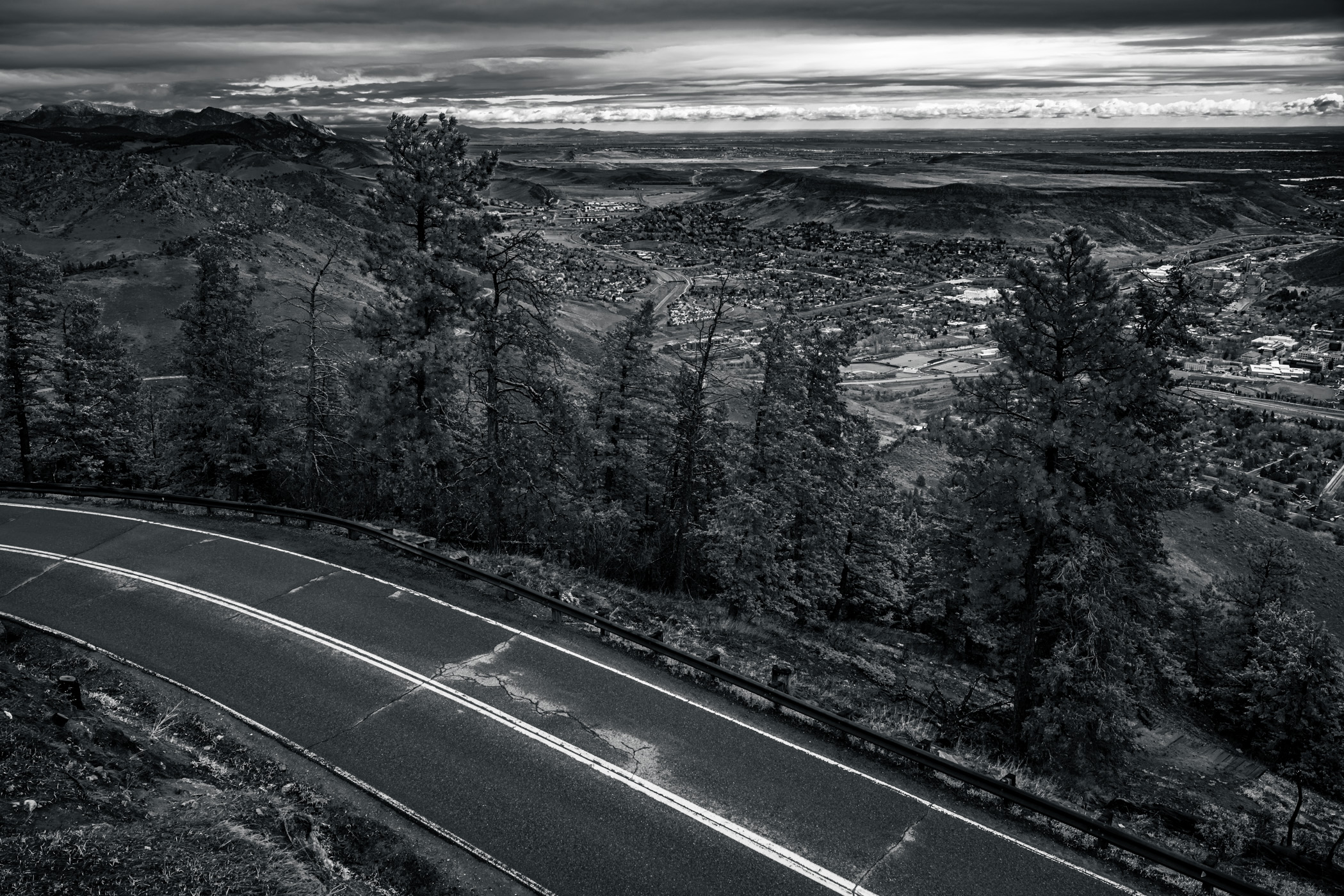 A road carves around Lookout Mountain, overlooking Golden, Colorado.
Traffic on West Flamingo Road as night falls on Las Vegas.
A road spans the Big Mineral Arm of Lake Texoma at North Texas' Hagerman National Wildlife Refuge.
A mountain road winds through the forest on a rainy, overcast day near Golden, Colorado.
The Prada Marfa art installation under West Texas cloudy skies.
The Talimena National Scenic Byway stretches along the Ouachita Mountains near Mena, Arkansas.