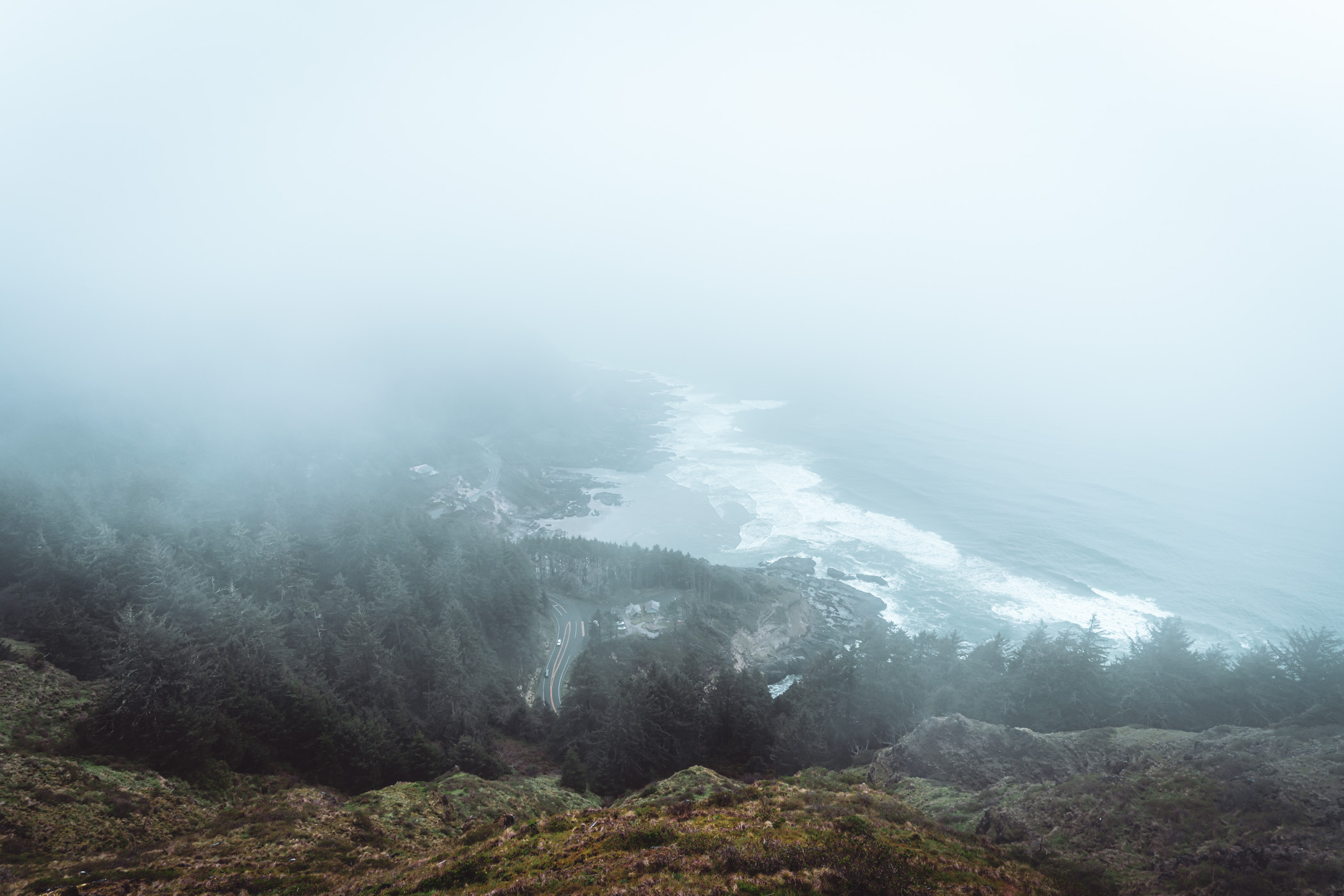 The Oregon Coast Highway (US-101) snakes along the fog-shrouded, rugged Pacific Coast at Cape Perpetua, Oregon.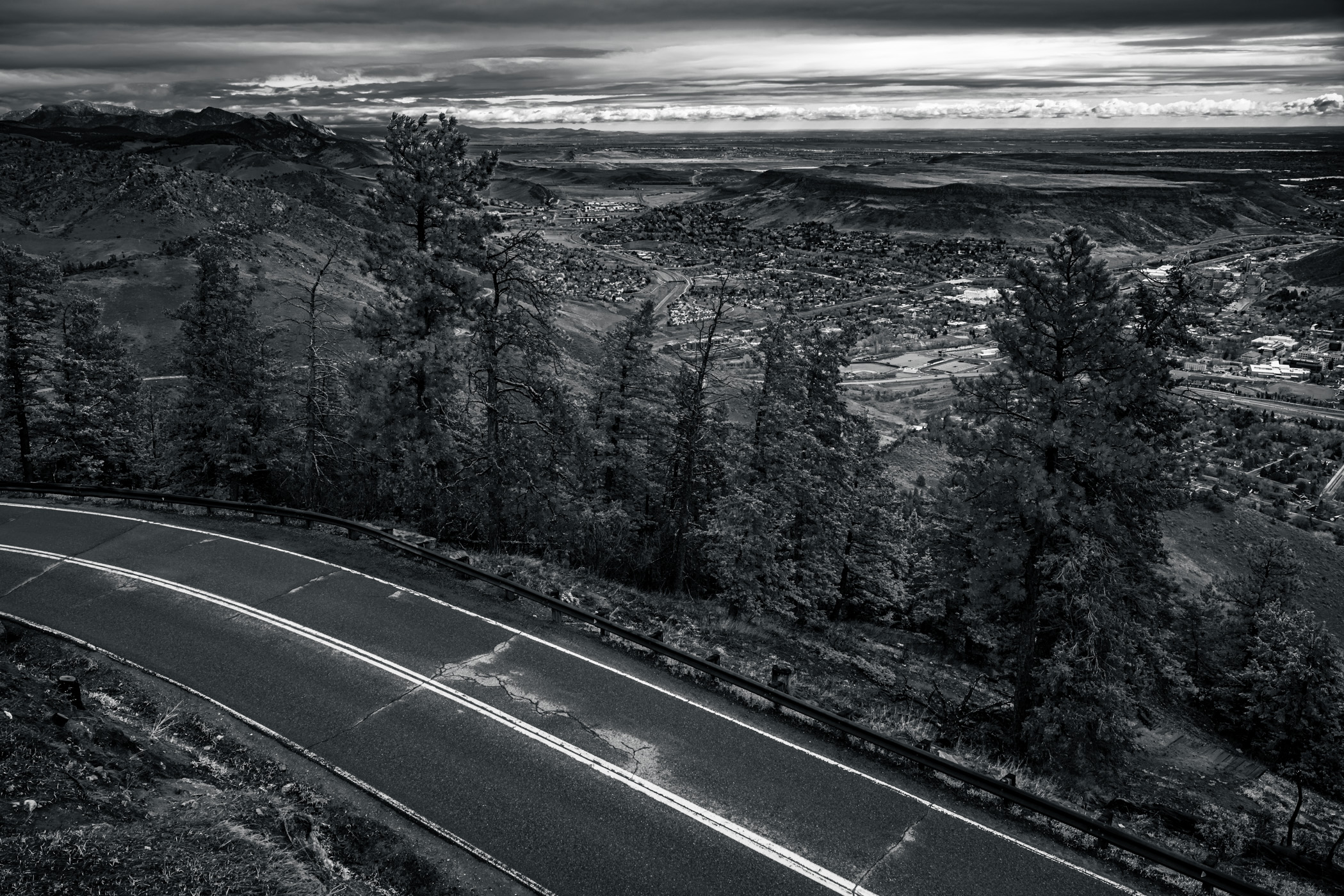 A road carves around Lookout Mountain, overlooking Golden, Colorado.
Traffic on West Flamingo Road as night falls on Las Vegas.
A road spans the Big Mineral Arm of Lake Texoma at North Texas' Hagerman National Wildlife Refuge.
A mountain road winds through the forest on a rainy, overcast day near Golden, Colorado.
The Prada Marfa art installation under West Texas cloudy skies.
The Talimena National Scenic Byway stretches along the Ouachita Mountains near Mena, Arkansas.
The Klondike Highway wraps around a mountain in British Columbia's Stikine Region, near Tagish Lake.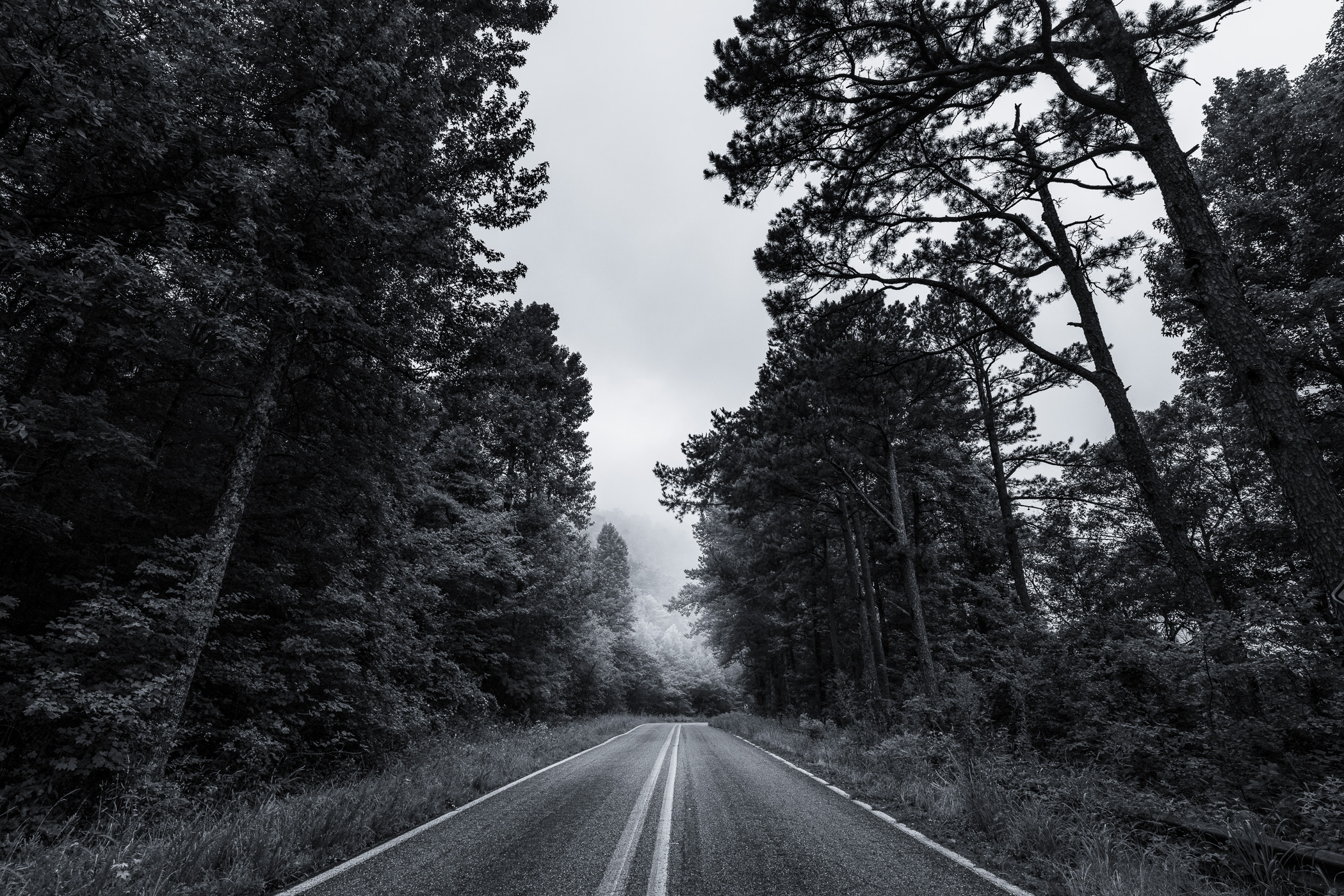 The tree-lined environs of the Talimena National Scenic Byway near Mena, Arkansas.