55-gallon drums welded together and painted to make artwork in a Waxahachie, Texas, park.
Trees reach for the sky as the sun begins to set on Addison, Texas' Bosque Park.
A dead leaf, swept by the wind into a chainlink fence at Tyler, Texas' Pollard Park.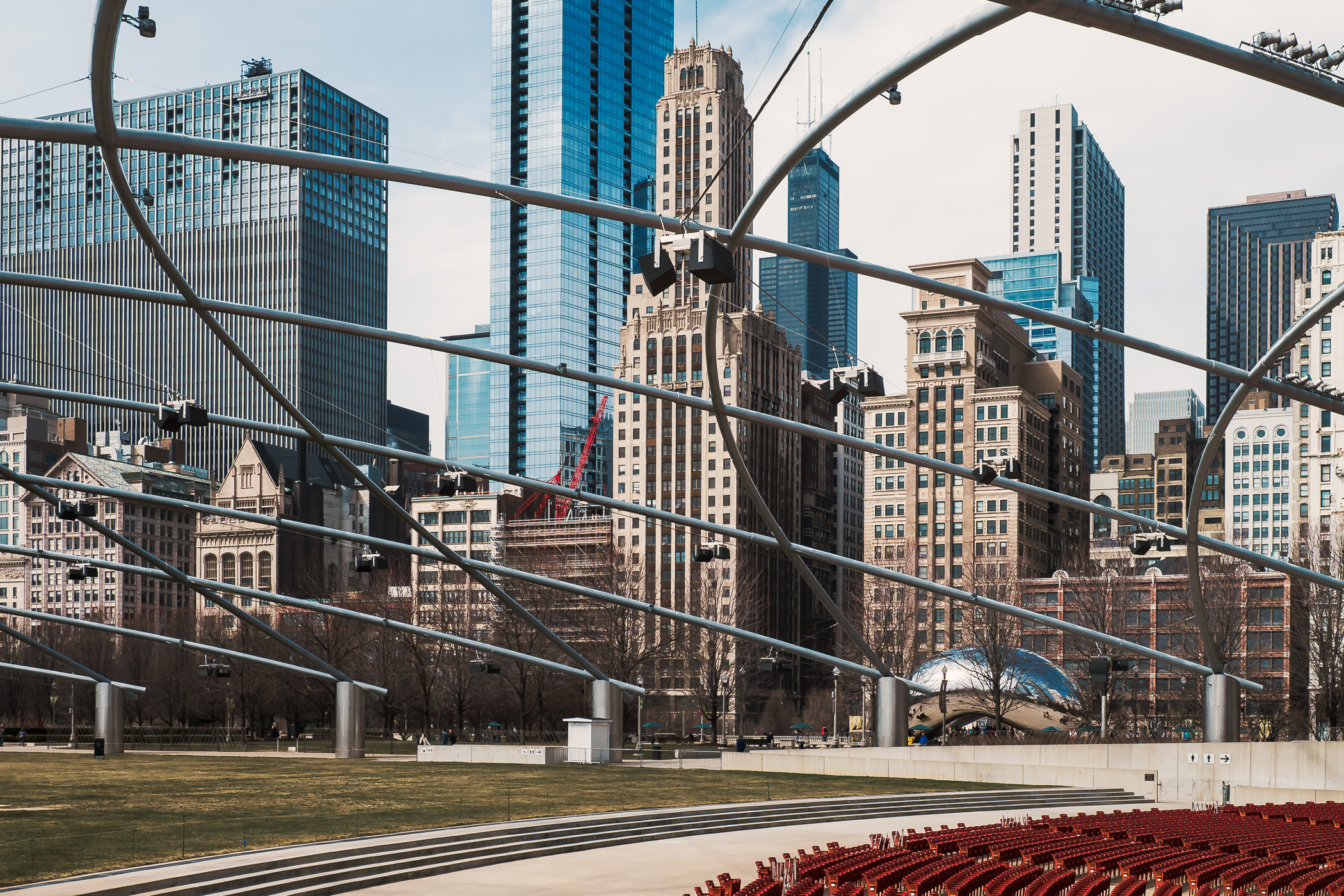 A view of part of the Chicago skyline through the overhead latticework of Millennium Park's Jay Pritzker Pavillion. In the distance, the silver sculpture Cloud Gate (or "The Bean") can be seen.
A portion of Chicago's skyline as seen through trees at Grant Park.
A tree grows ashore of a marina at White Rock Lake, Dallas.
Autumn in full swing among the trees as Bergfeld Park, Tyler, Texas.
Playing under a bridge in Addison, Texas' Vitruvian Park.
Detail of the roof of an open-air pavilion at Addison Circle Park, Addison, Texas.
The long-abandoned yet soon-to-be-reborn Dallas Grand Hotel (formerly known as the Statler Hilton) looms over Main Street Garden in Downtown Dallas.