A large tree shades a small herd of marble cow statues at Dallas' Trammell Crow Park.
The trunk of a lone tree in Richardson, Texas' Breckinridge Park.
A padlock hangs from a chain in Richardson, Texas' Breckinridge Park.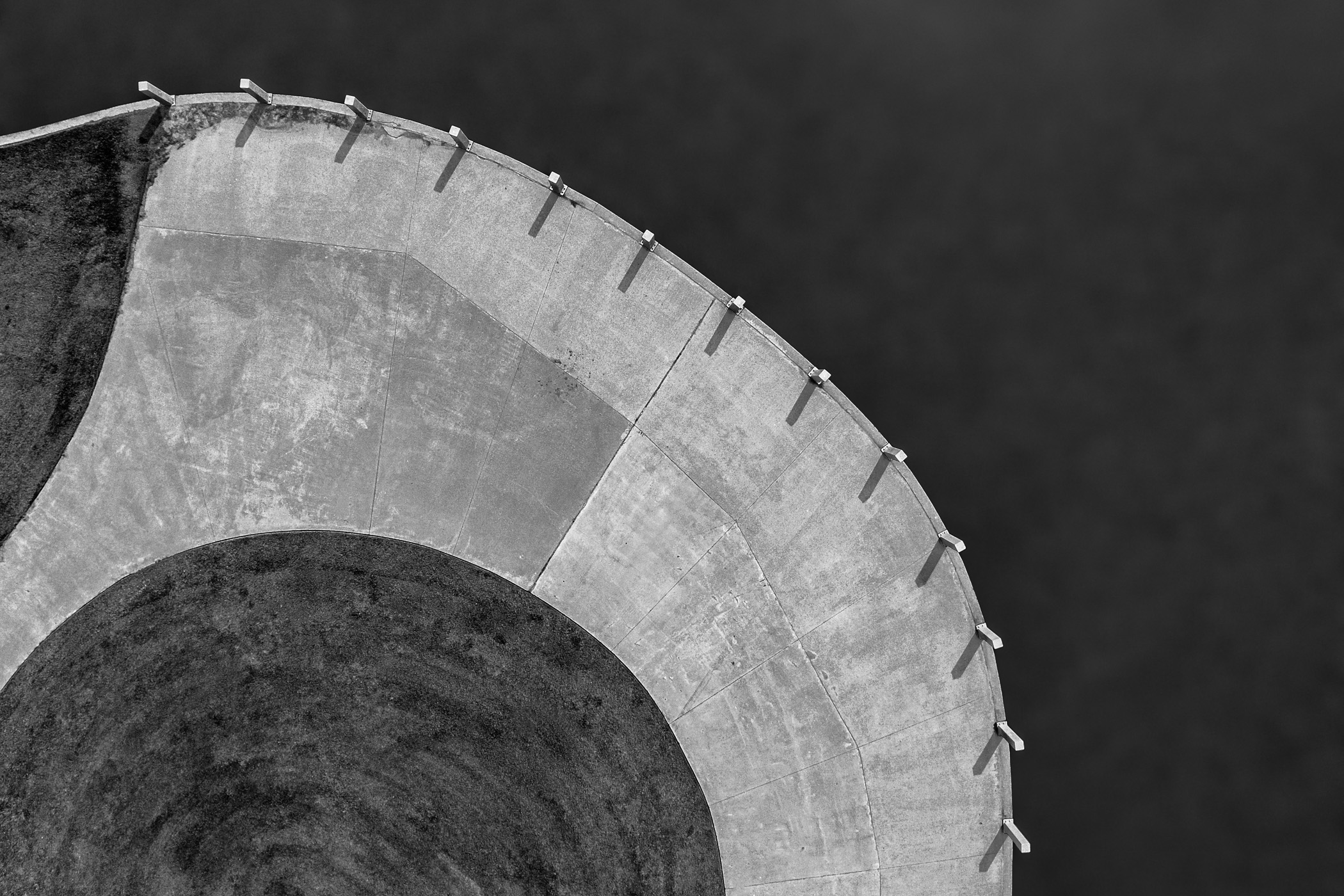 An abstract aerial view of barriers on the shore of the lake at Dallas' Trammel Crow Park.
The sail (or conning tower) of the Gato-class submarine USS Cavalla rises into the late afternoon sky over Galveston, Texas' Seawolf Park.
Detail of a pine tree's bark, spotted at Pollard Park, Tyler, Texas.
A row of trees stretches along the Lake Michigan shore in Chicago's Grant Park.
Artist Margo Sawyer's Synchronicity of Color in Downtown Houston's Discovery Green park.
A golden retriever spotted at Wagging Tail Dog Park in Dallas.