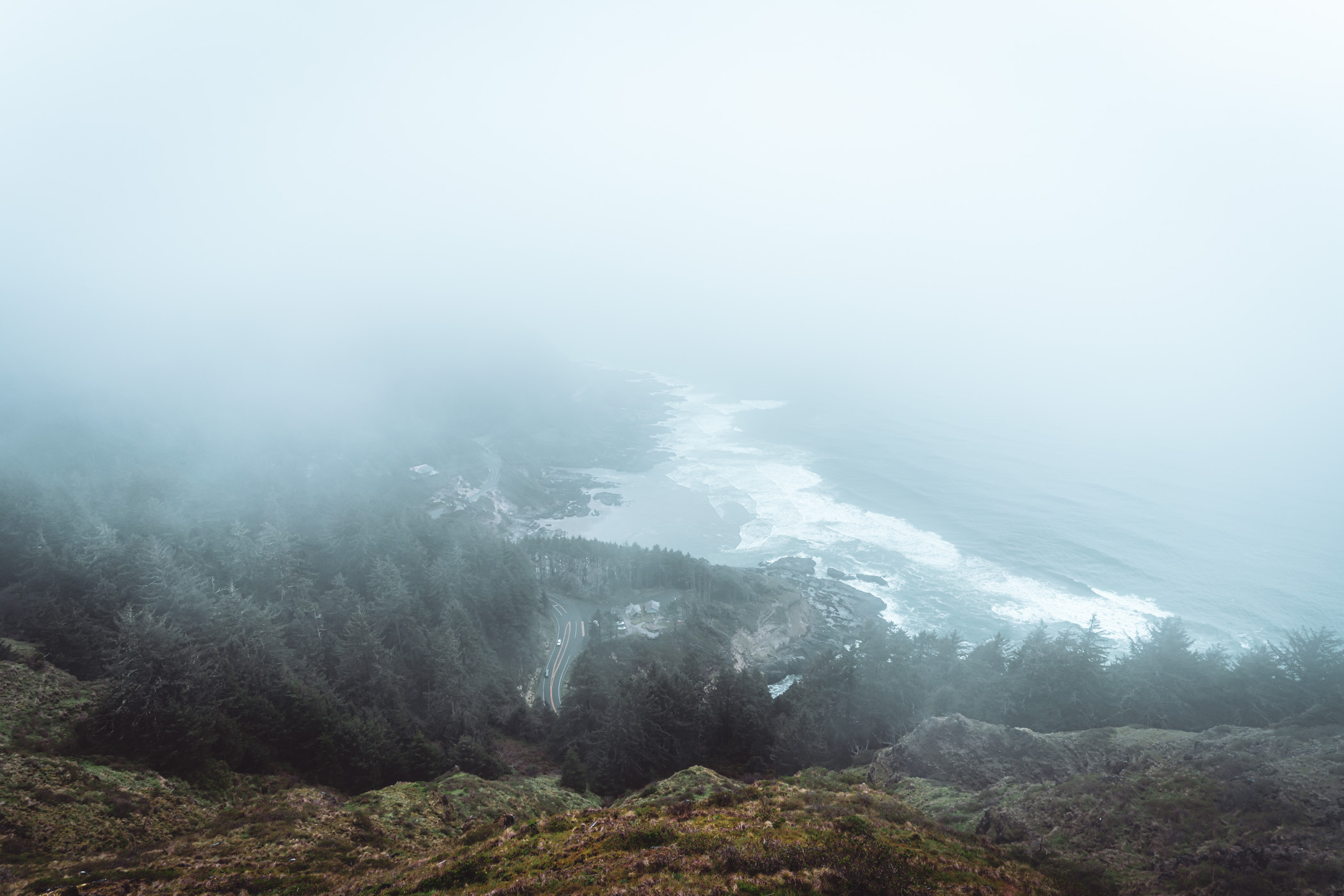 The Oregon Coast Highway (US-101) snakes along the fog-shrouded, rugged Pacific Coast at Cape Perpetua, Oregon.
The churning waters of Cobble Beach, Newport, Oregon.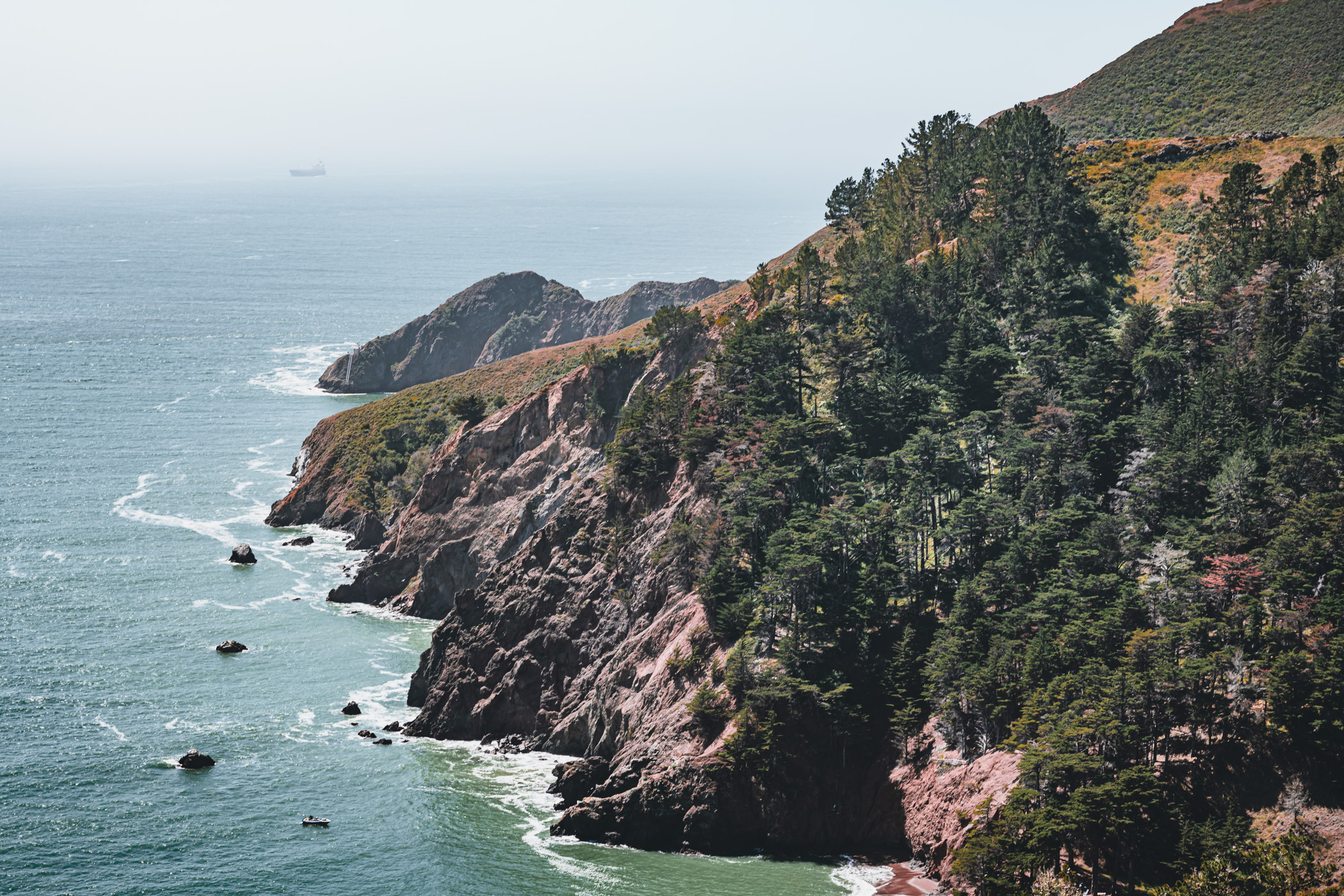 The rugged landscape of Kirby Cove along the Marin Headlands coast, California.
The rugged shoreline of Point Mendocino and Goat Island jut into the Pacific Ocean at Mendocino, California.
The Mile Rocks Lighthouse, located a mile southwest of the Golden Gate Bridge, warns ships of the dangerour Mile Rocks.
A person stands on top of a rock along the shore of Lands End, San Francisco.
The Golden Gate Bridge spans its namesake cataract at the entrance to San Francisco Bay.
A cloudy morning on the North Pacific Ocean off the coast of Vancouver Island, Canada.
The Pacific Ocean narrows into the Golden Gate at the headlands of the Marin Peninsula and San Francisco Peninsula as seen from Lands End.