The Ben Jones Bridge crosses an inlet along the Pacific Coast south of Depoe Bay, Oregon.
Waves crash on the rocky shore of Depoe Bay, Oregon.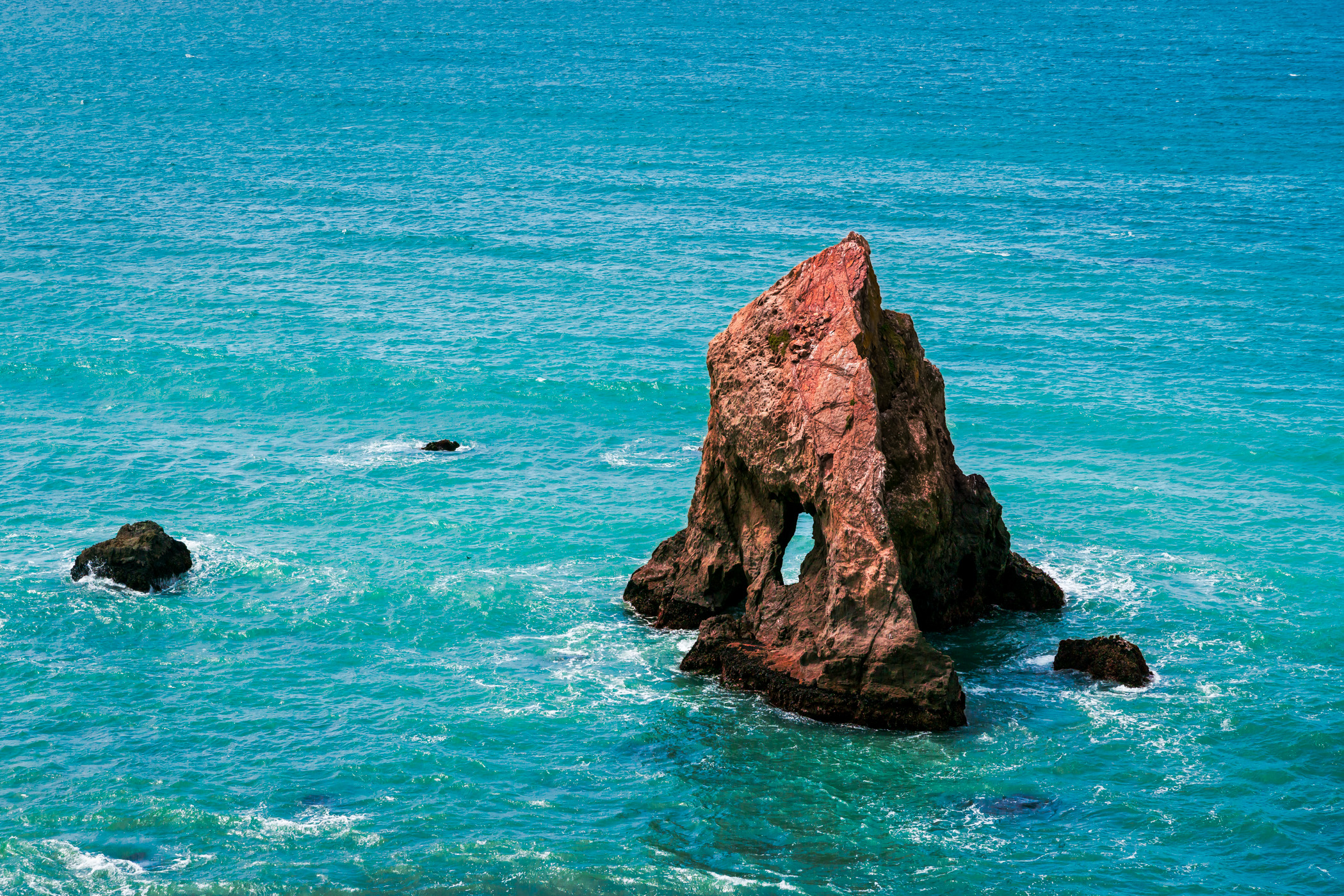 A sea stack spotted at Hardy Creek Beach near Westport, California.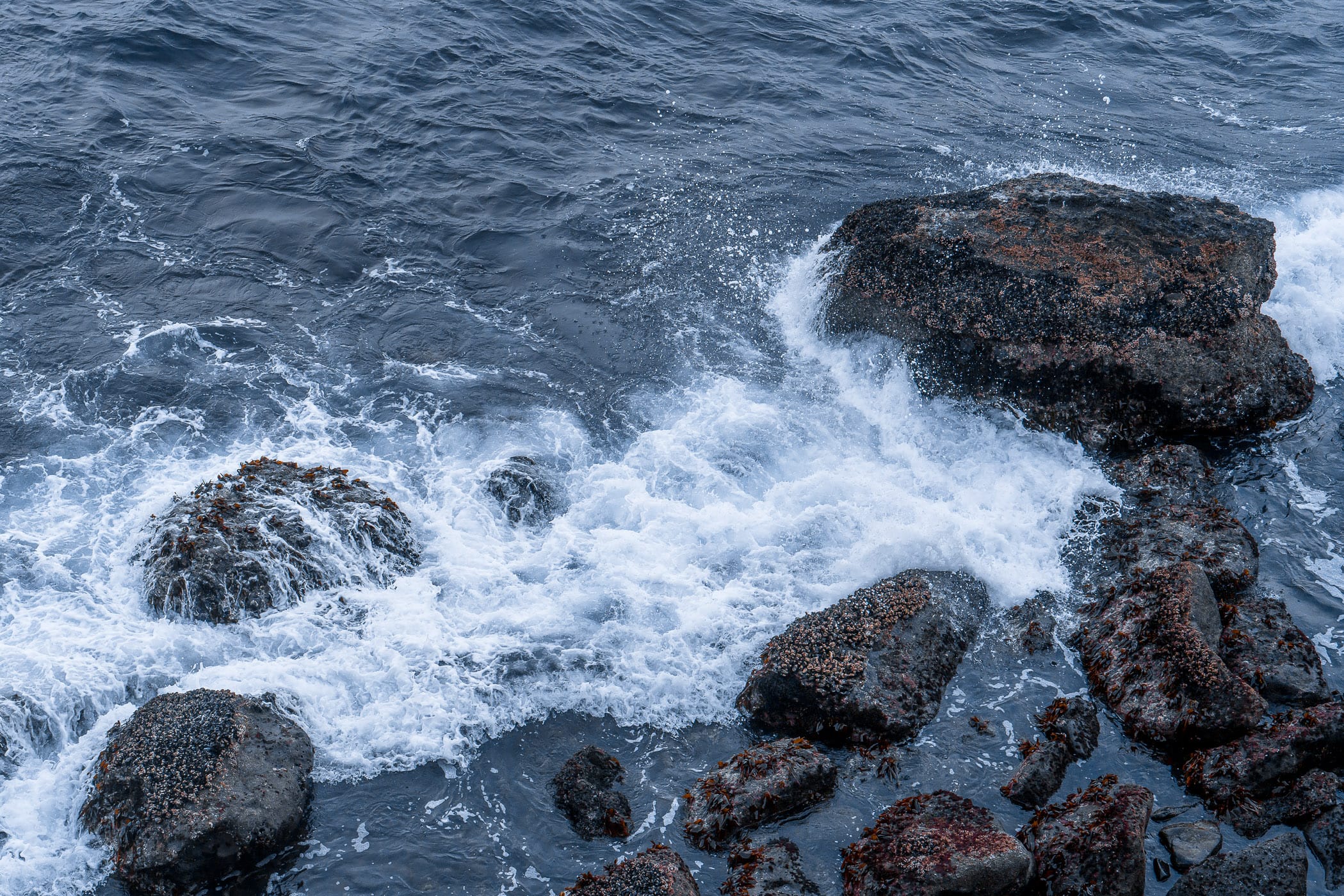 Waves wash over rocks at Boiler Bay near Depoe Bay, Oregon.
Sea stacks emerge from the Pacific Ocean surf at Ariya's Beach, Gold Beach, Oregon.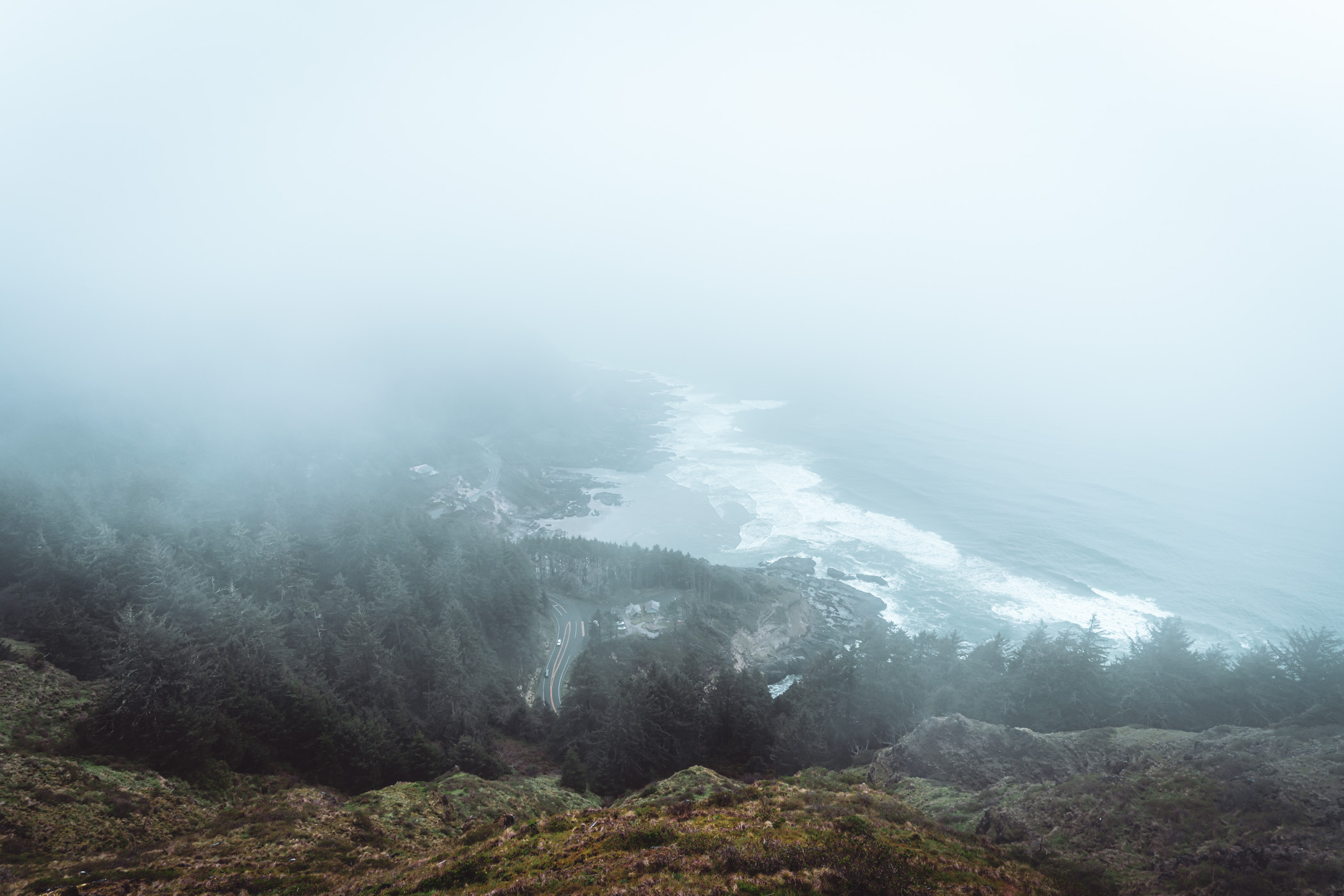 The Oregon Coast Highway (US-101) snakes along the fog-shrouded, rugged Pacific Coast at Cape Perpetua, Oregon.
The churning waters of Cobble Beach, Newport, Oregon.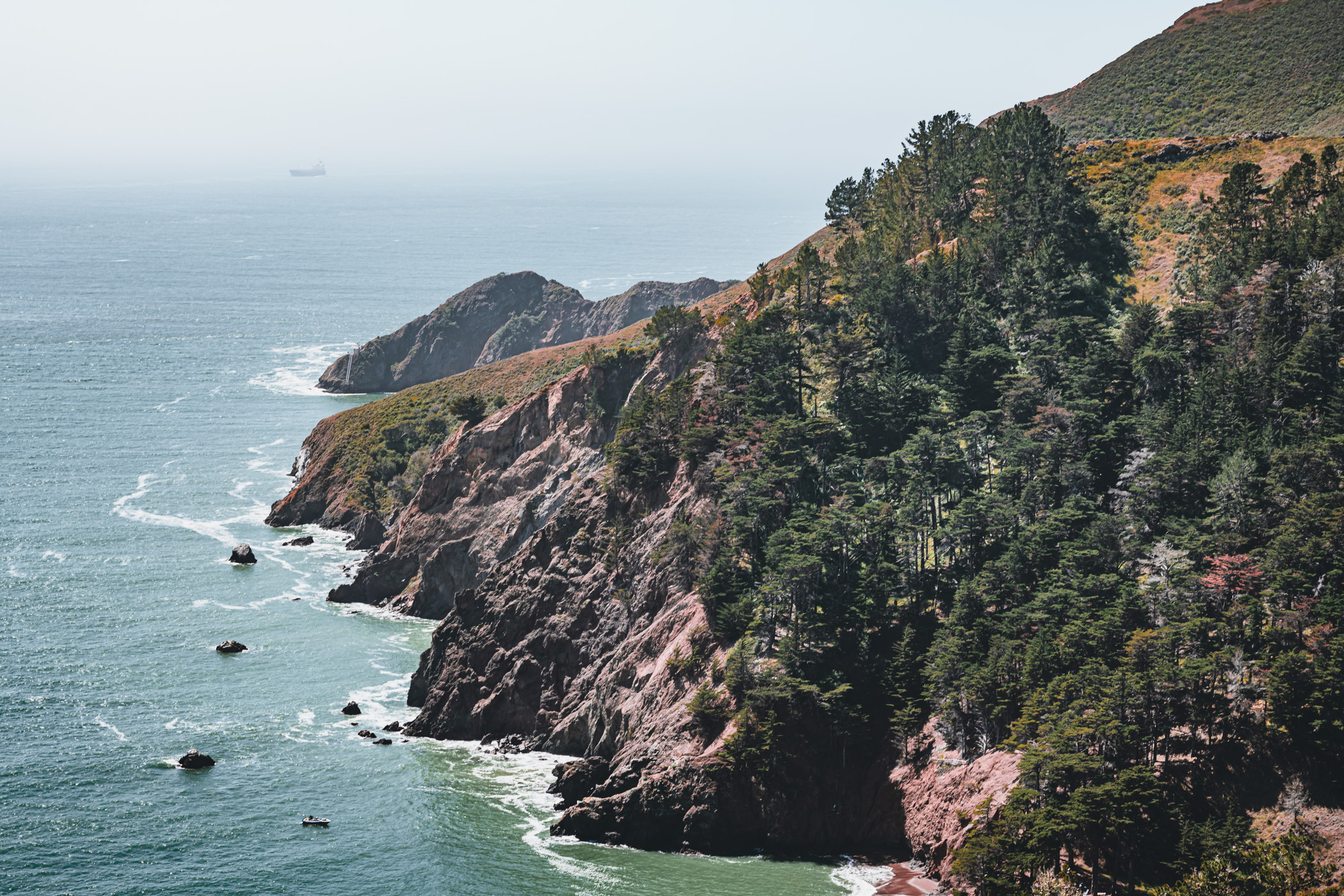 The rugged landscape of Kirby Cove along the Marin Headlands coast, California.
The rugged shoreline of Point Mendocino and Goat Island jut into the Pacific Ocean at Mendocino, California.
The Mile Rocks Lighthouse, located a mile southwest of the Golden Gate Bridge, warns ships of the dangerour Mile Rocks.