A gloomy, overcast view of the Pacific Coast at Battle Rock Wayside Park, Port Orford, Oregon.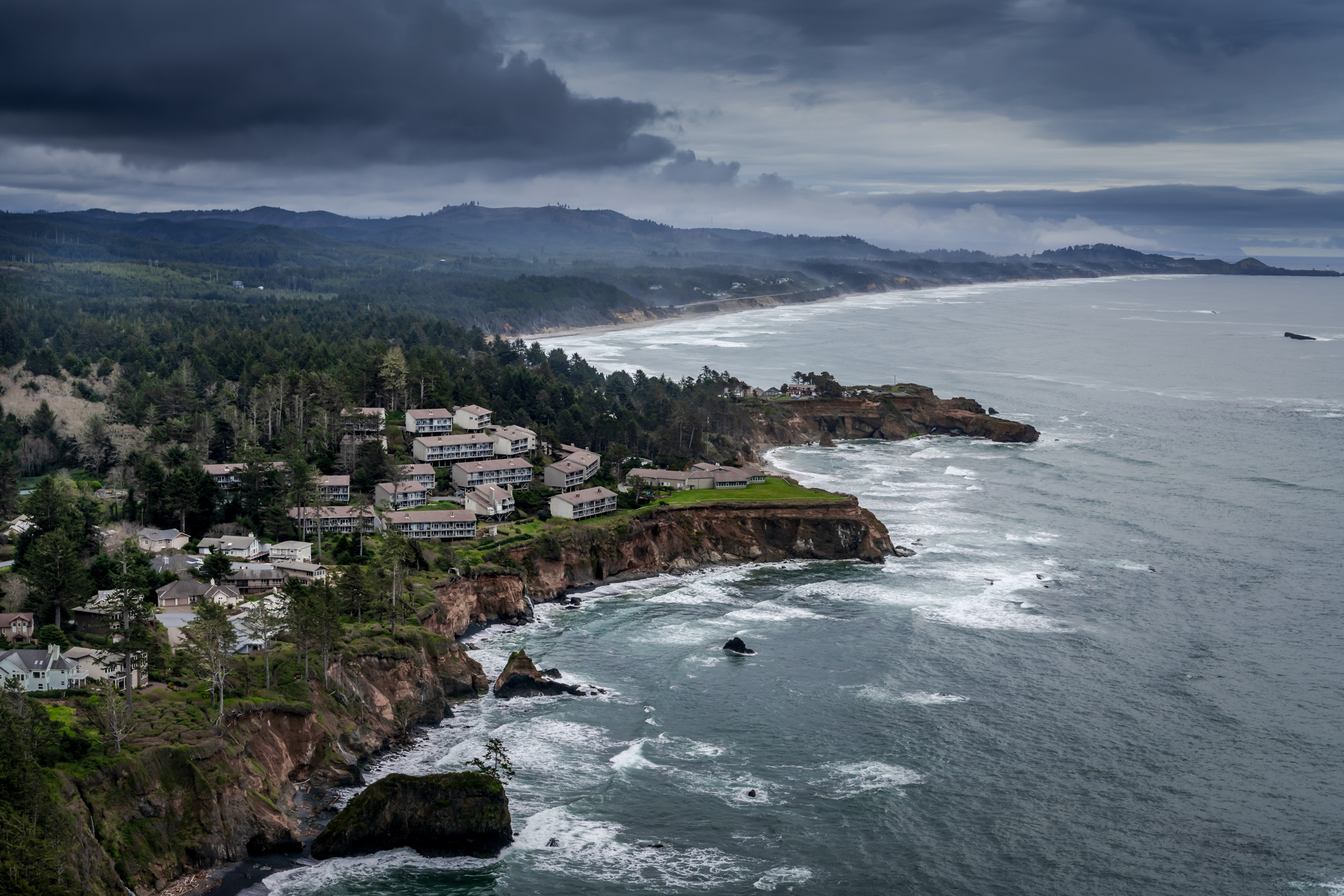 The Inn at Otter Crest as seen from the nearby Otter Crest State Scenic Viewpoint in Otter Rock, Oregon.
The Pacific Ocean stretches to the horizon as seen from Red Rock Beach near Stinson Beach, California.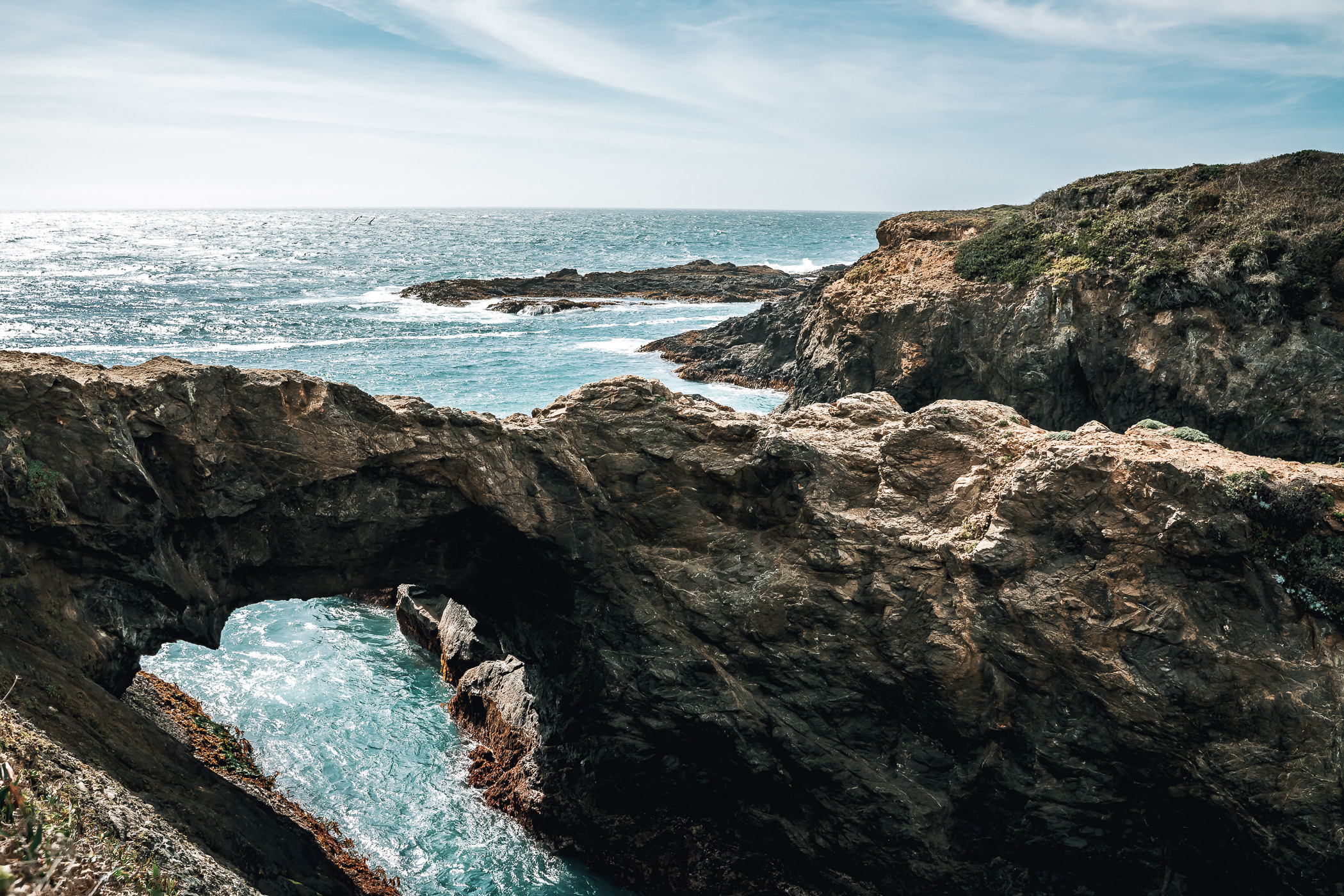 A rock arch bridges a gap on Point Mendocino at Mendocino, California.
Driftwood on the serene Arizona Beach, Oregon.
The rocky shore of Glass Beach, Fort Bragg, California.
The Ben Jones Bridge crosses an inlet along the Pacific Coast south of Depoe Bay, Oregon.
Waves crash on the rocky shore of Depoe Bay, Oregon.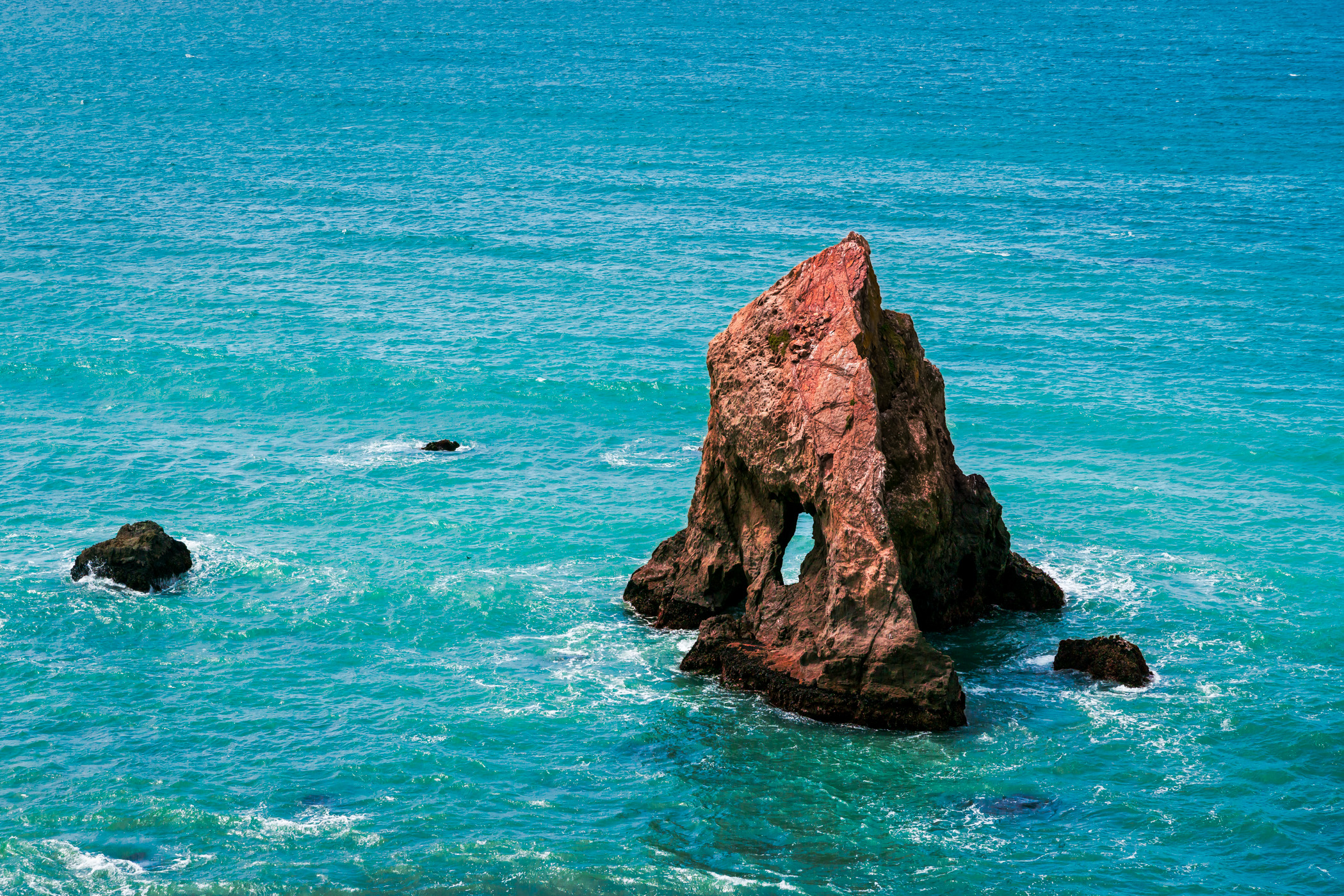 A sea stack spotted at Hardy Creek Beach near Westport, California.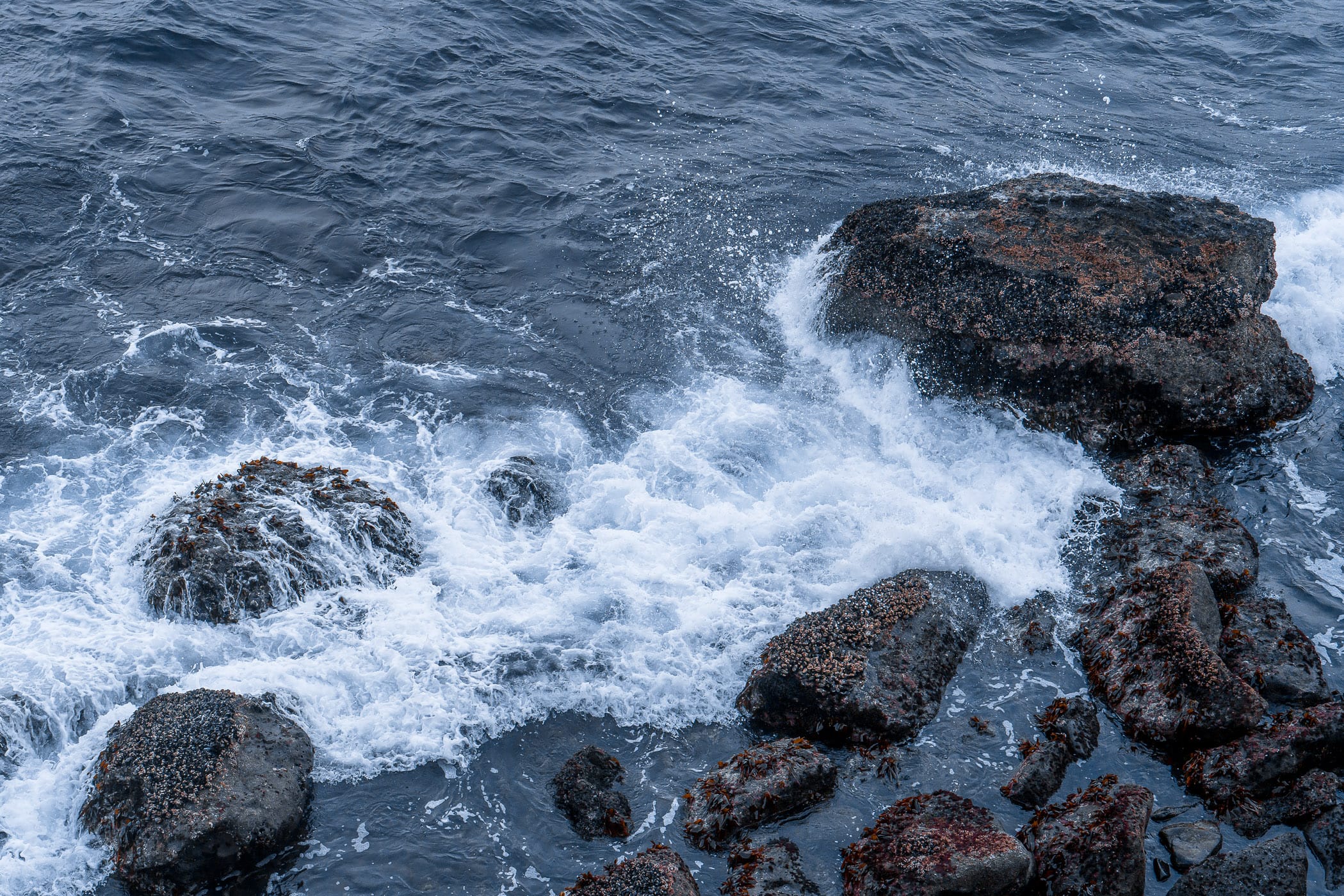 Waves wash over rocks at Boiler Bay near Depoe Bay, Oregon.