A long exposure of a carnival ride at Addison Oktoberfest, Addison, Texas.
Steady traffic streams through the Downtown Dallas' Woodall Rodgers Freeway as night descends on North Texas.
Las Vegas' Paris Hotel & Casino lights up the night along The Strip.
Recently-restored, this iconic red pegasus originally stood atop Dallas' Magnolia Petroleum Building. Erected in 1934, it became a symbol of the city until it was replaced by a reproduction in 1999. This original is now located at the Omni Dallas Hotel.
People gather atop Austin, Texas' Congress Avenue Bridge at twilight to await the nightly flight of the colony of Mexican free-tailed bats that call the bridge's crevices home.
The Flamingo and the now-gone Bill's Gamblin' Hall (now The Cromwell) at the intersection of the The Strip and Flamingo Road, Las Vegas.
The Mirage forms in the distance along the Las Vegas Strip.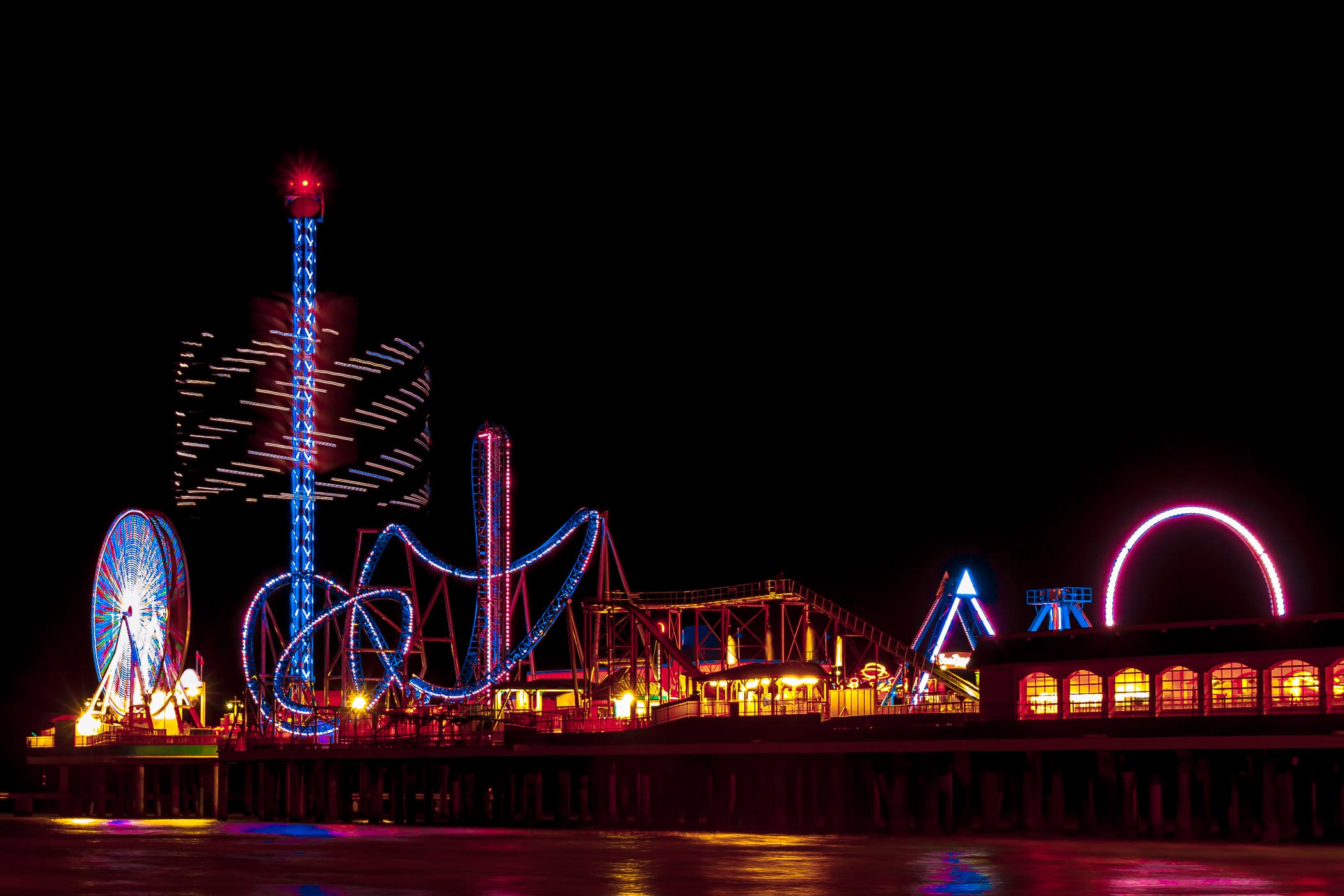 A long-exposure shot of Galveston, Texas' Pleasure Pier at night.
Dallas' distinctive skyline as seen from the Continental Avenue Bridge over the Trinity River floodplain.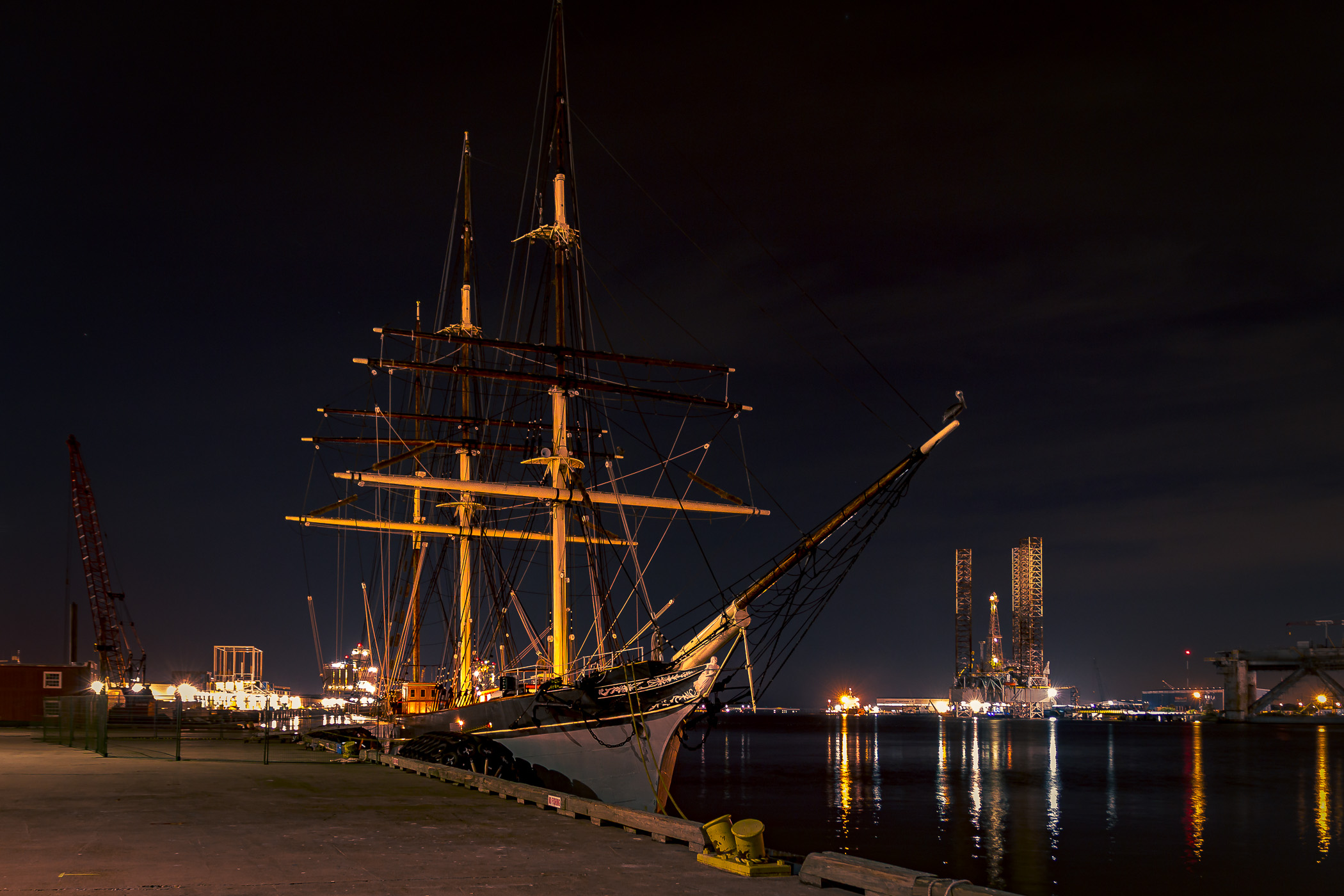 A night time shot of the Elissa, a tall ship launched in 1877 and now ported in Galveston, Texas.