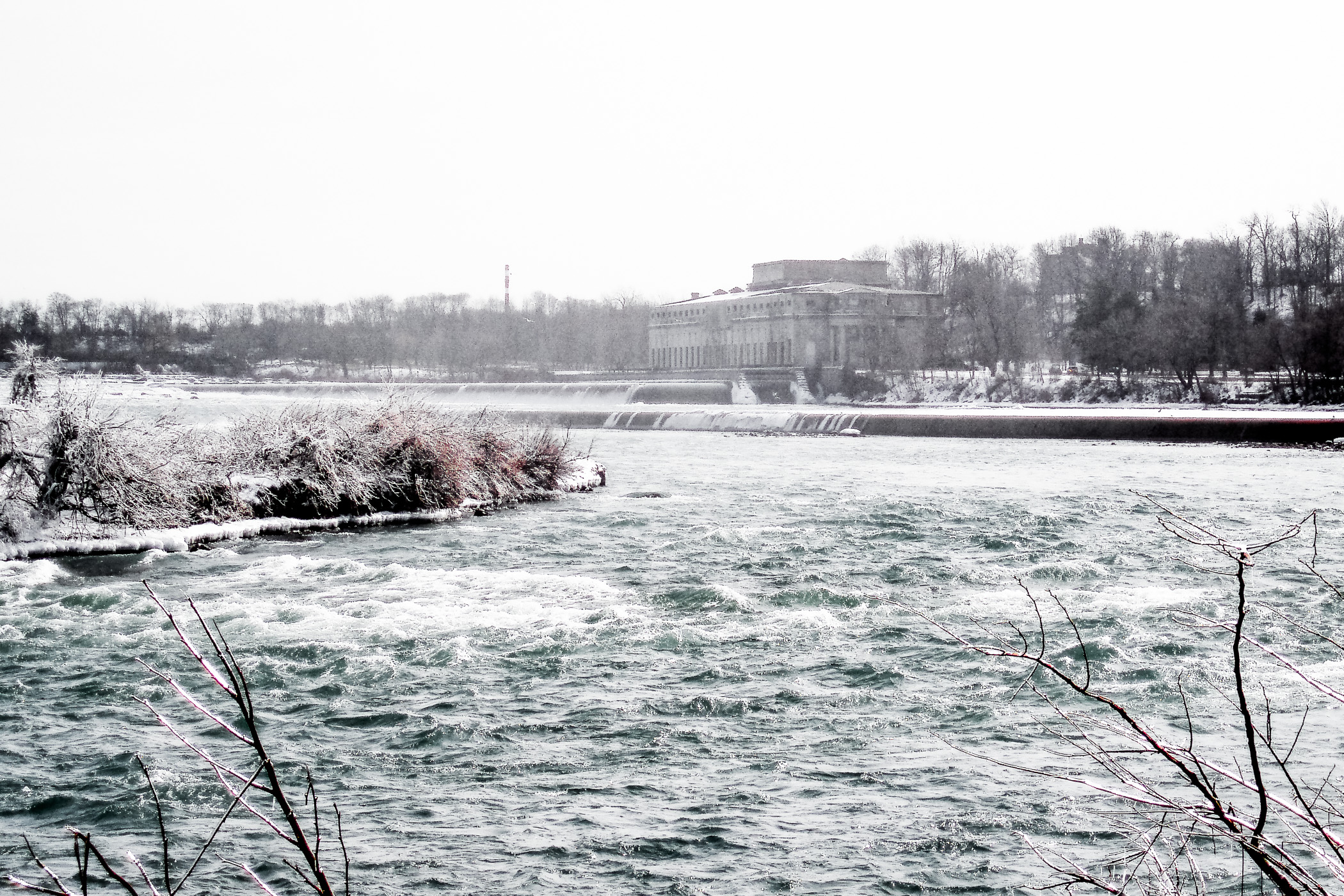 Upriver of Niagara Falls, looking east from Ontario to New York.
The American Falls at Niagara Falls as seen from the Canadian side of the border on a cold winter evening.
Light and dark interact in a misty, dream-like state in this shot of the pergola at the George Eastman House in Rochester, NY.