A mysteriously-abandoned piano found on a back road near McKinney, Texas.
An accordionist plays his instrument at Addison Oktoberfest, Addison, Texas.
Detail of a few of the 3,750 pipes that make up the Æolian-Skinner Opus 1167 organ at Southern Methodist University's Perkins Chapel in Dallas.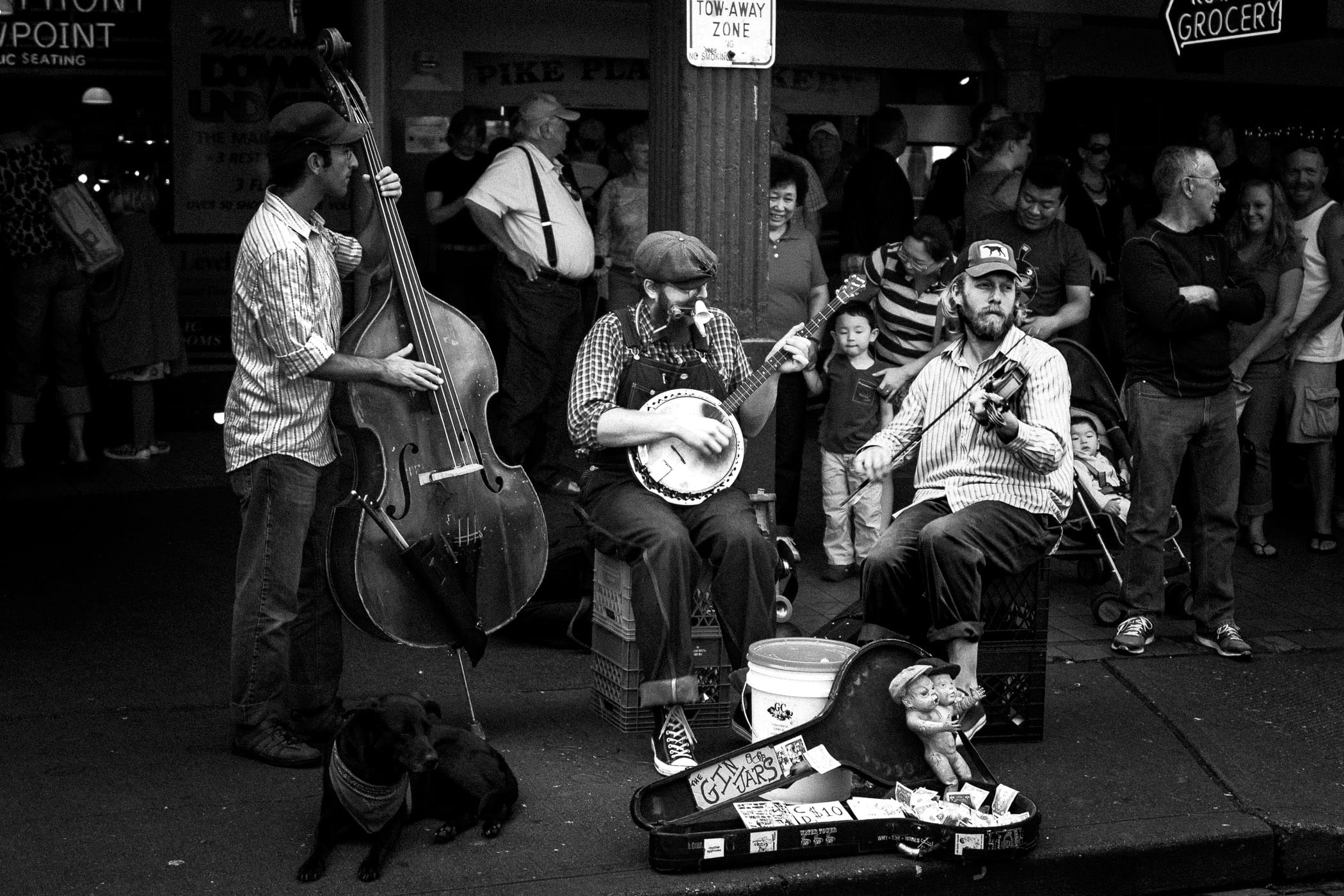 Blues & Jazz trio The Gin Jars busk for tips at Seattle's Pike Place Market.
A Hawaiian singer spotted at Addison Worldfest, Addison, Texas.
Dallas' Traveling Man sculpture, in the Deep Ellum neighborhood.
A member of a bluegrass ensemble entertains the shoppers at a McKinney, Texas outdoor market.
A musician plays his guitar at the Dallas Food Truck Festival.
A dancer at the Dallas International Festival prepares her accoutrements before performing.
Working on the stage for Taste Addison at Addison Circle Park, Texas.