A mountainous expanse stretches across the horizon at the Pebble Creek Ski Area near Pocatello, Idaho.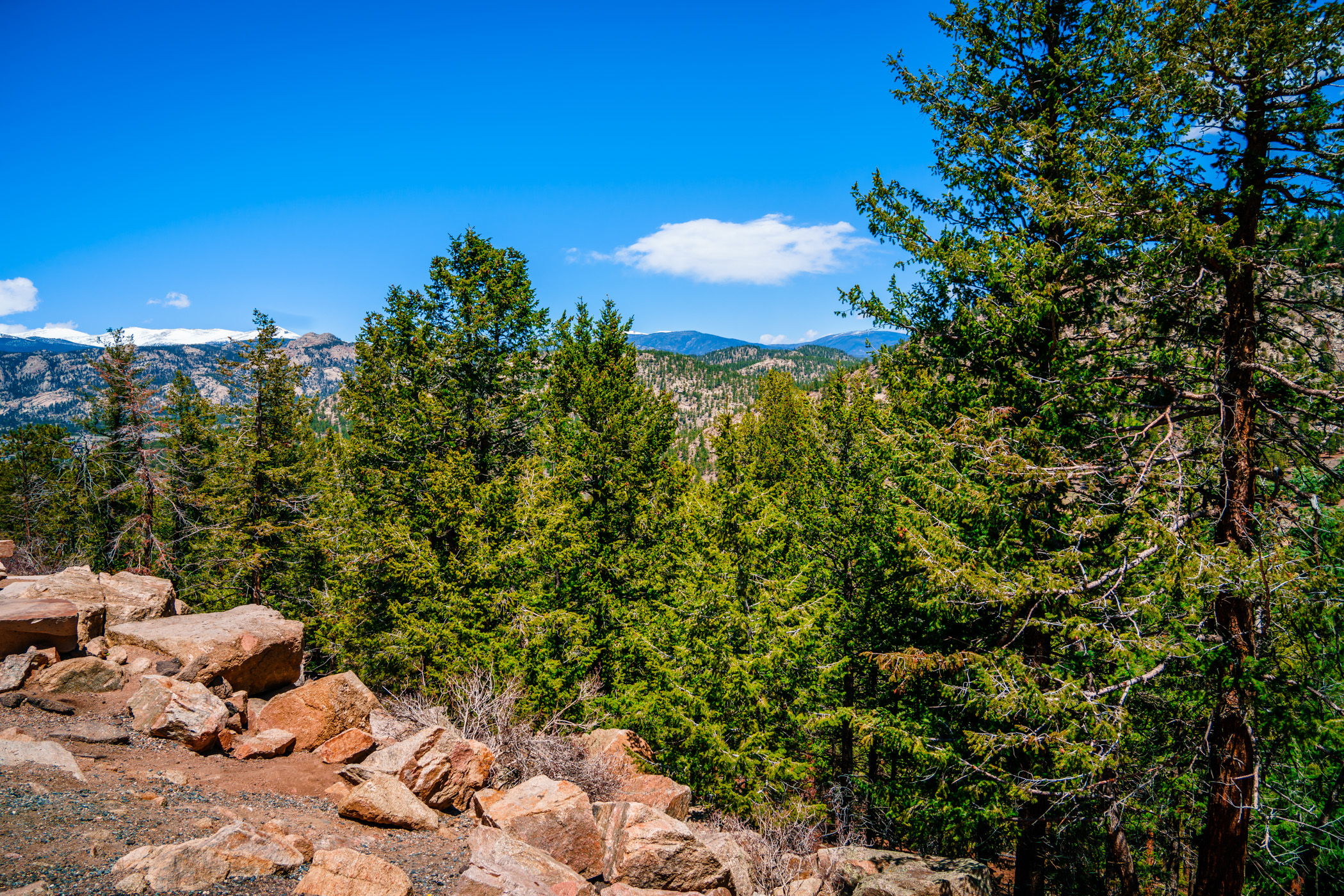 A view of the Rocky Mountains from an overlook near Estes Park, Colorado.
A forest fire burns in the mountains near Taos Ski Valley, New Mexico.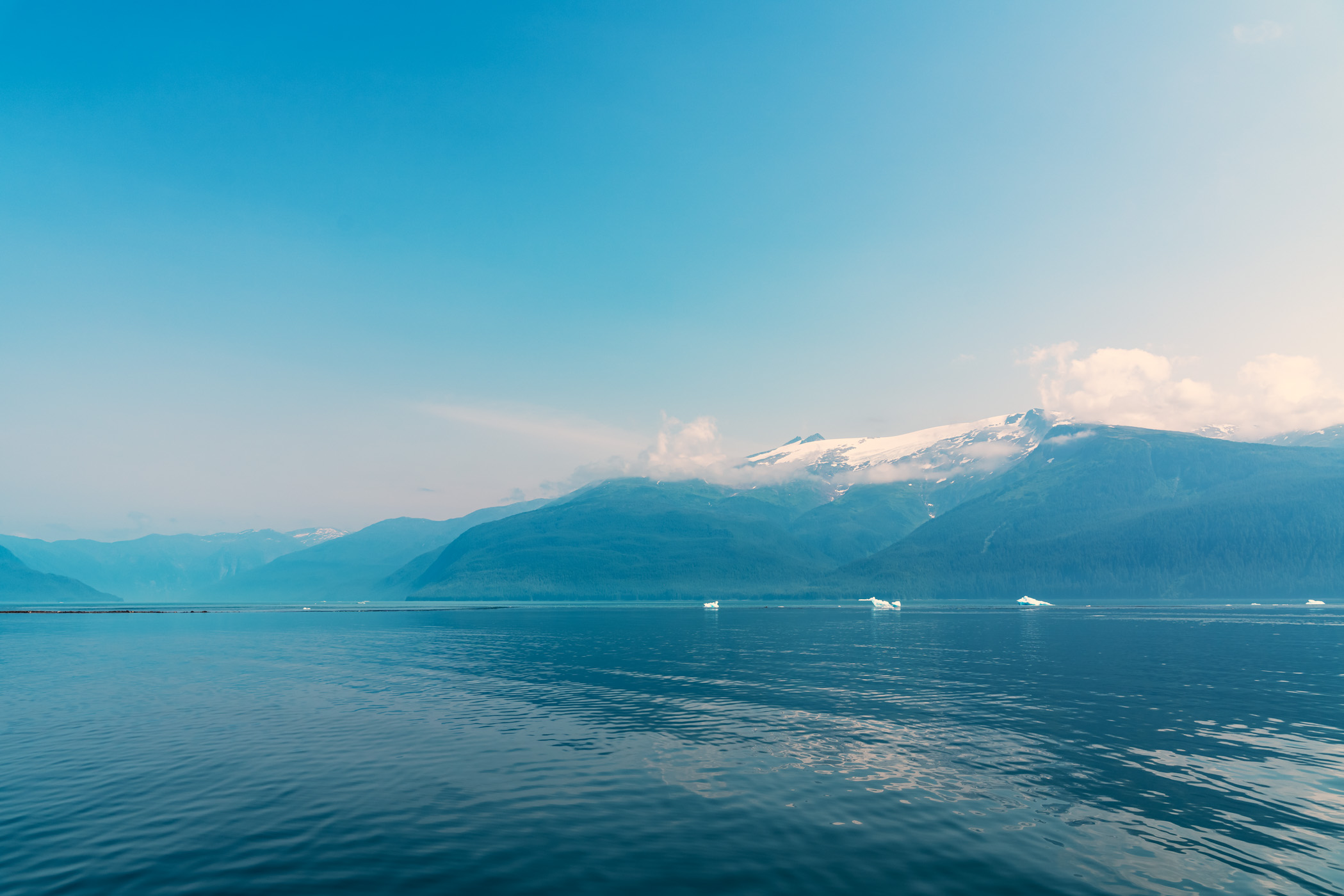 The mountainous shoreline of Alaska's Stephens Passage, near Juneau, on a hazy summer day.
Evergreen trees grow on a mountainside near Ketchikan, Alaska.
The parched desert landscape of California's Death Valley.
In the evergreen forested mountains near Taos, New Mexico.
Mountains sprout from the shore of Alaska's Glacier Bay.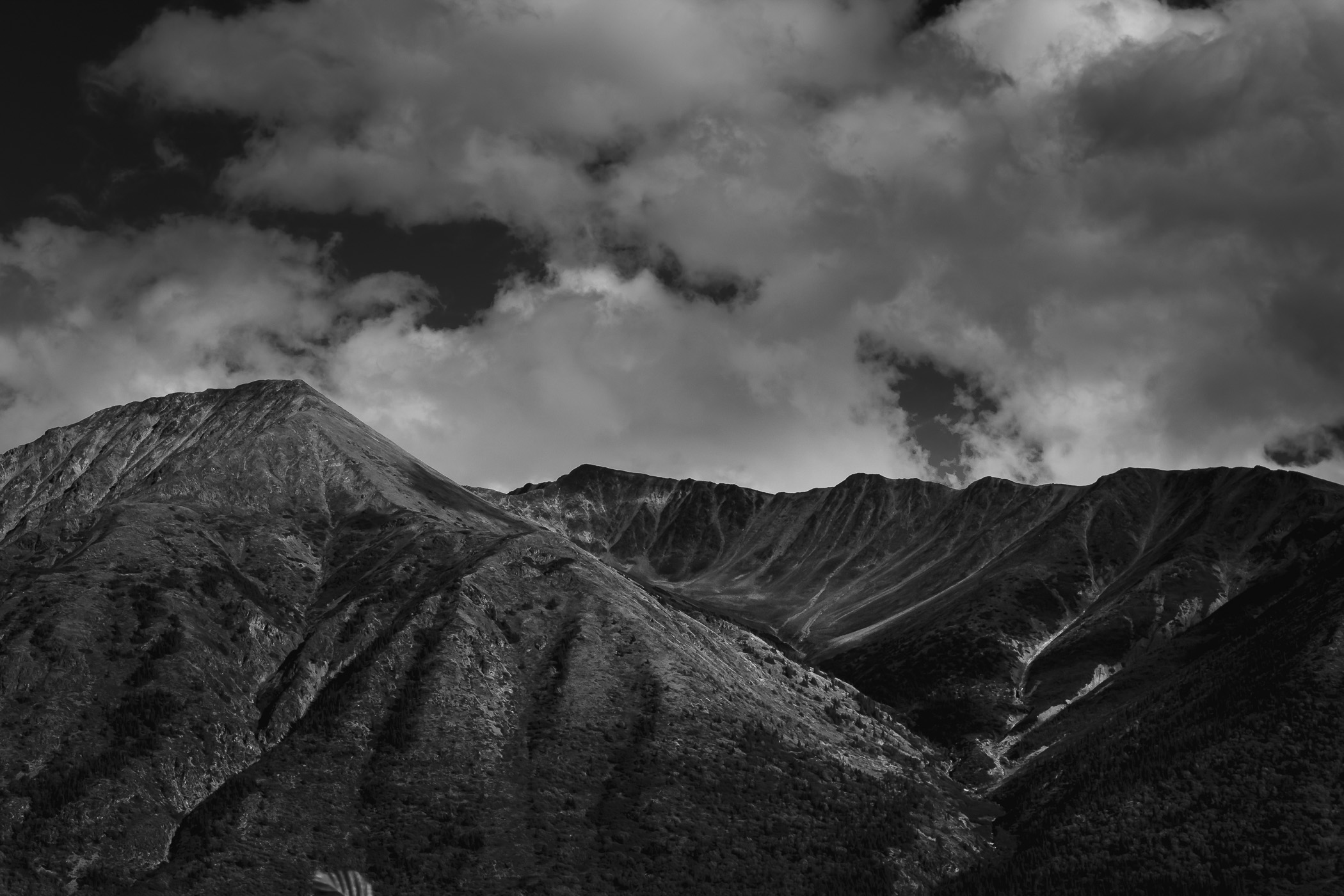 Mountain peaks in the cloud sky near Tagish Lake, Yukon Territory, Canada.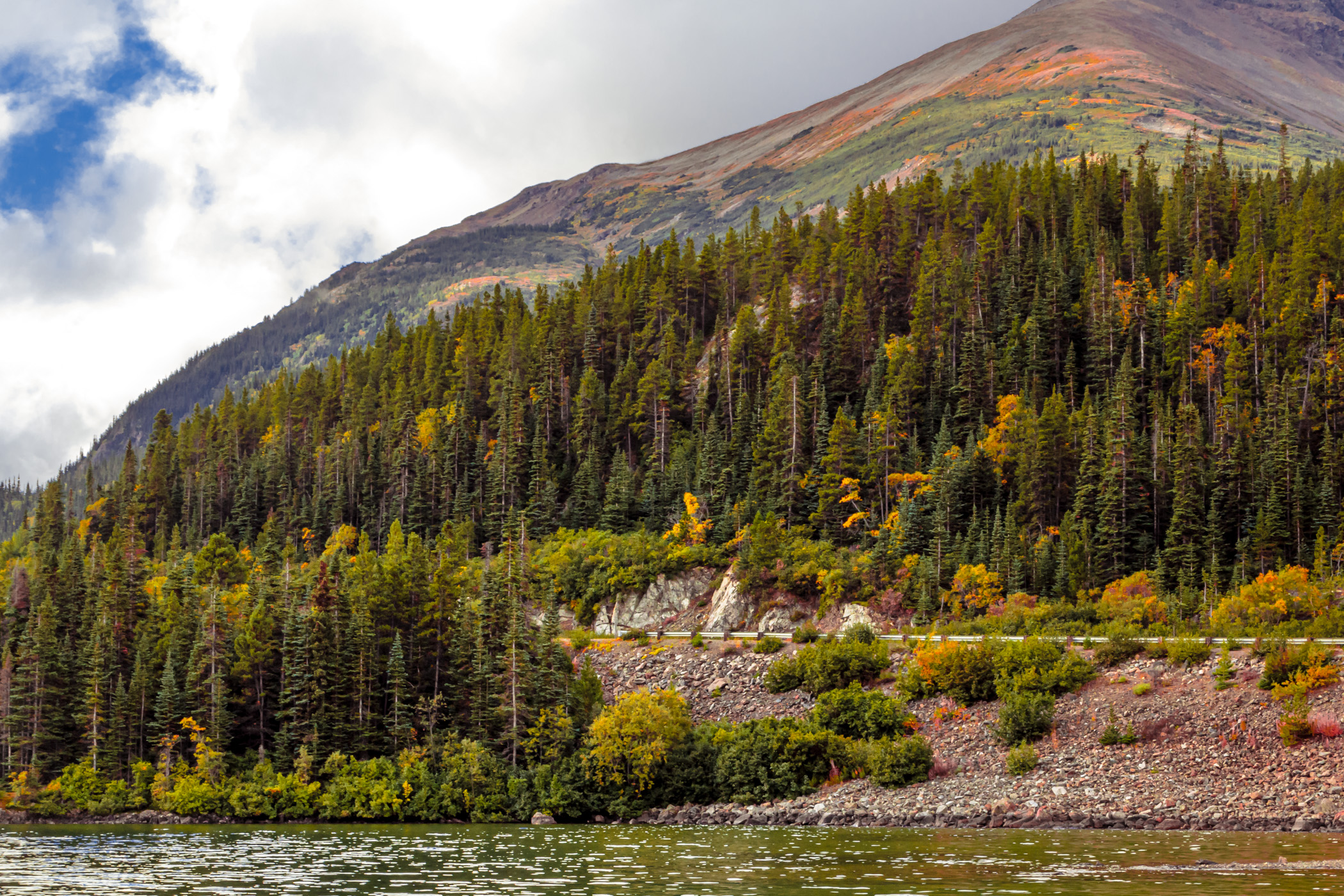 Trees grow along the Klondike Highway at Tutshi Lake, British Columbia, Canada.