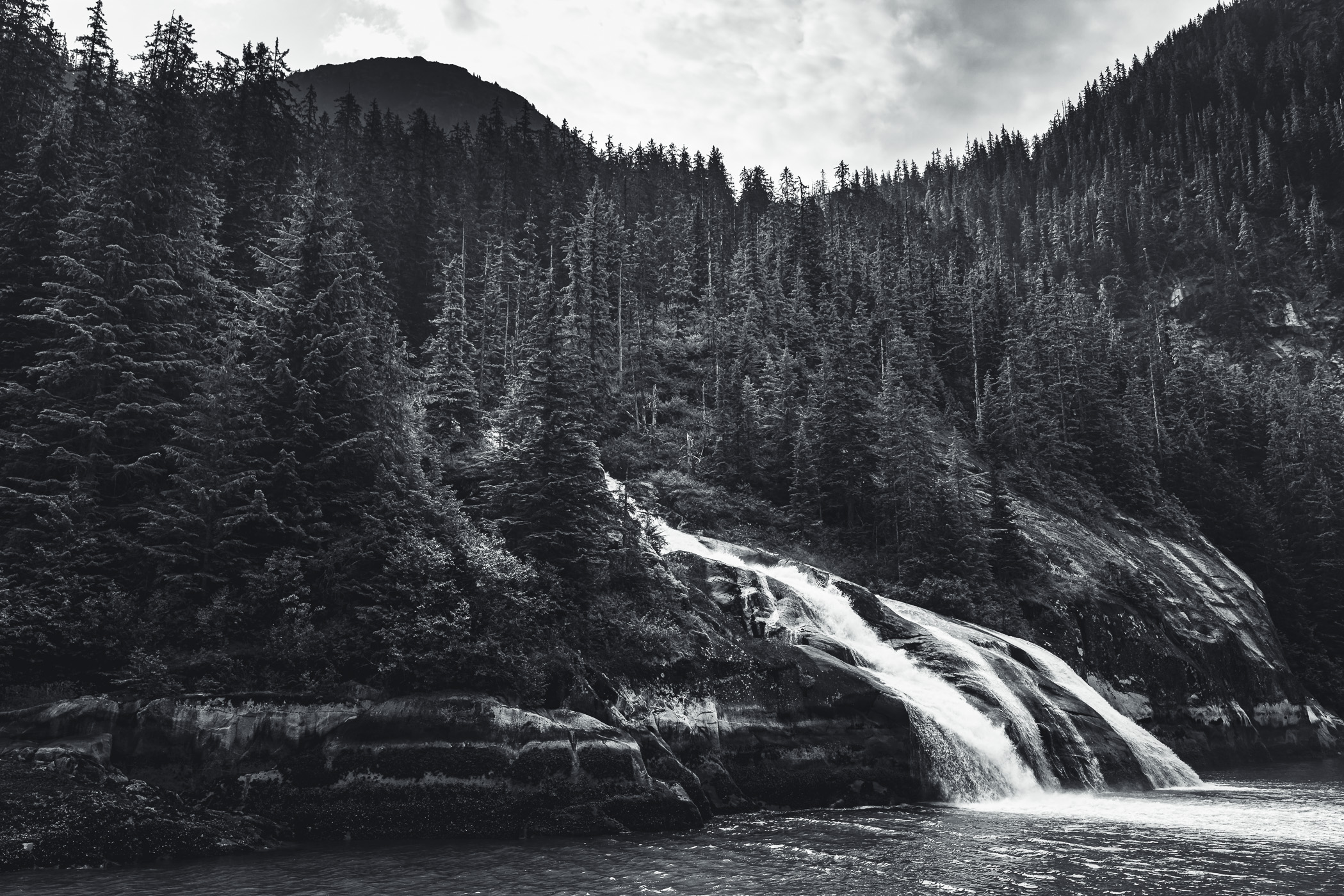 A waterfall pours down a mountain into Alaska's Tracy Arm Fjord.
Distant mountains border Utah's Bonneville Salt Flats.
Golden, Colorado, as seen from nearby Lookout Mountain.
A orange-leaved tree in the Caribou National Forest near Pocatello, Idaho.
Bove Island interrupts the placid waters of the Yukon Territory's Tagish Lake.
The sun sets on the Ouachita Mountains near Mena, Arkansas.
The long-abandoned school building in the Nevada ghost town of Rhyolite.
A mountainous expanse stretches across the horizon at the Pebble Creek Ski Area near Pocatello, Idaho.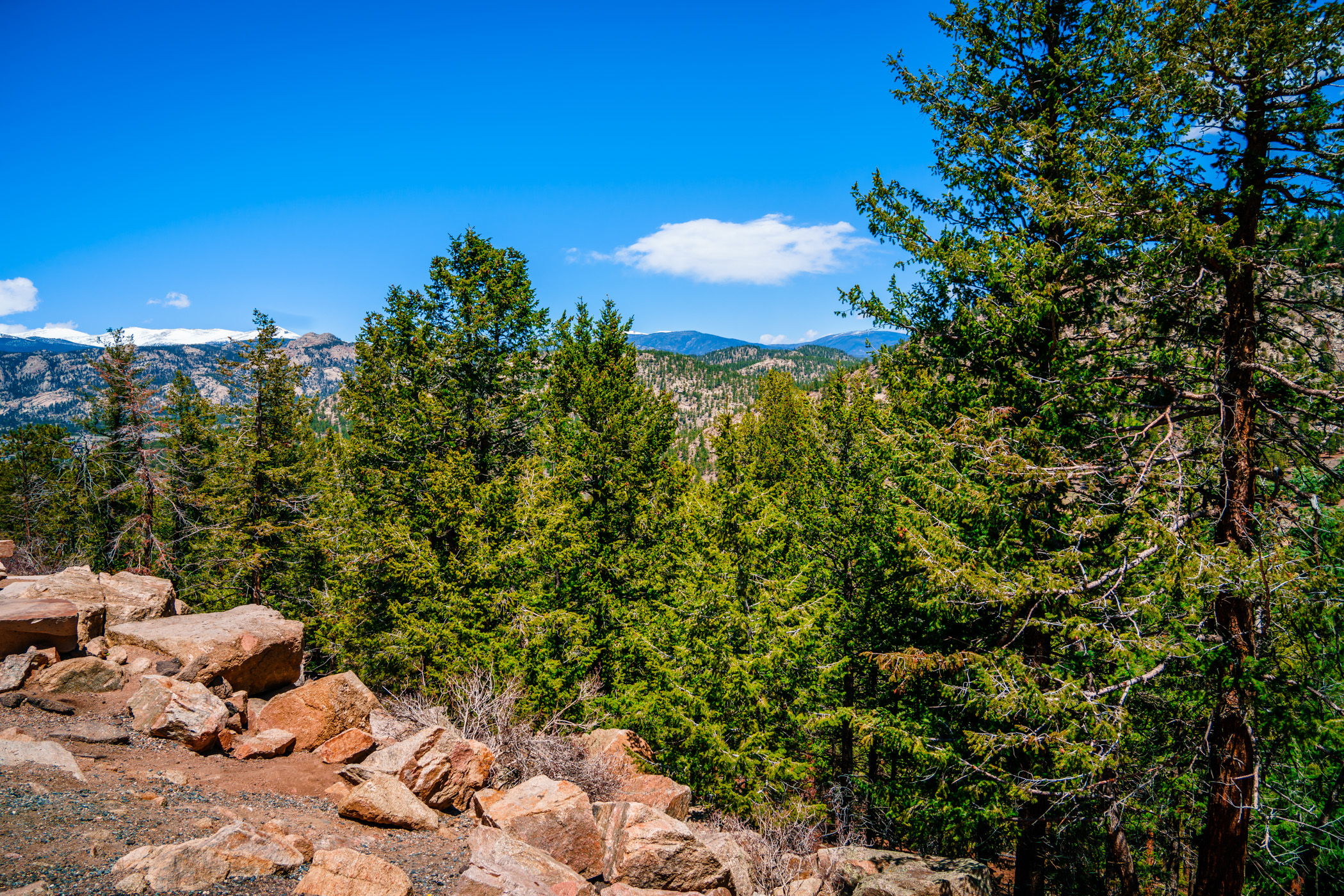 A view of the Rocky Mountains from an overlook near Estes Park, Colorado.
A forest fire burns in the mountains near Taos Ski Valley, New Mexico.