The sun sets on the Ouachita Mountains near Mena, Arkansas,
A sandy desert road stretches into the desert at California's Mojave National Preserve.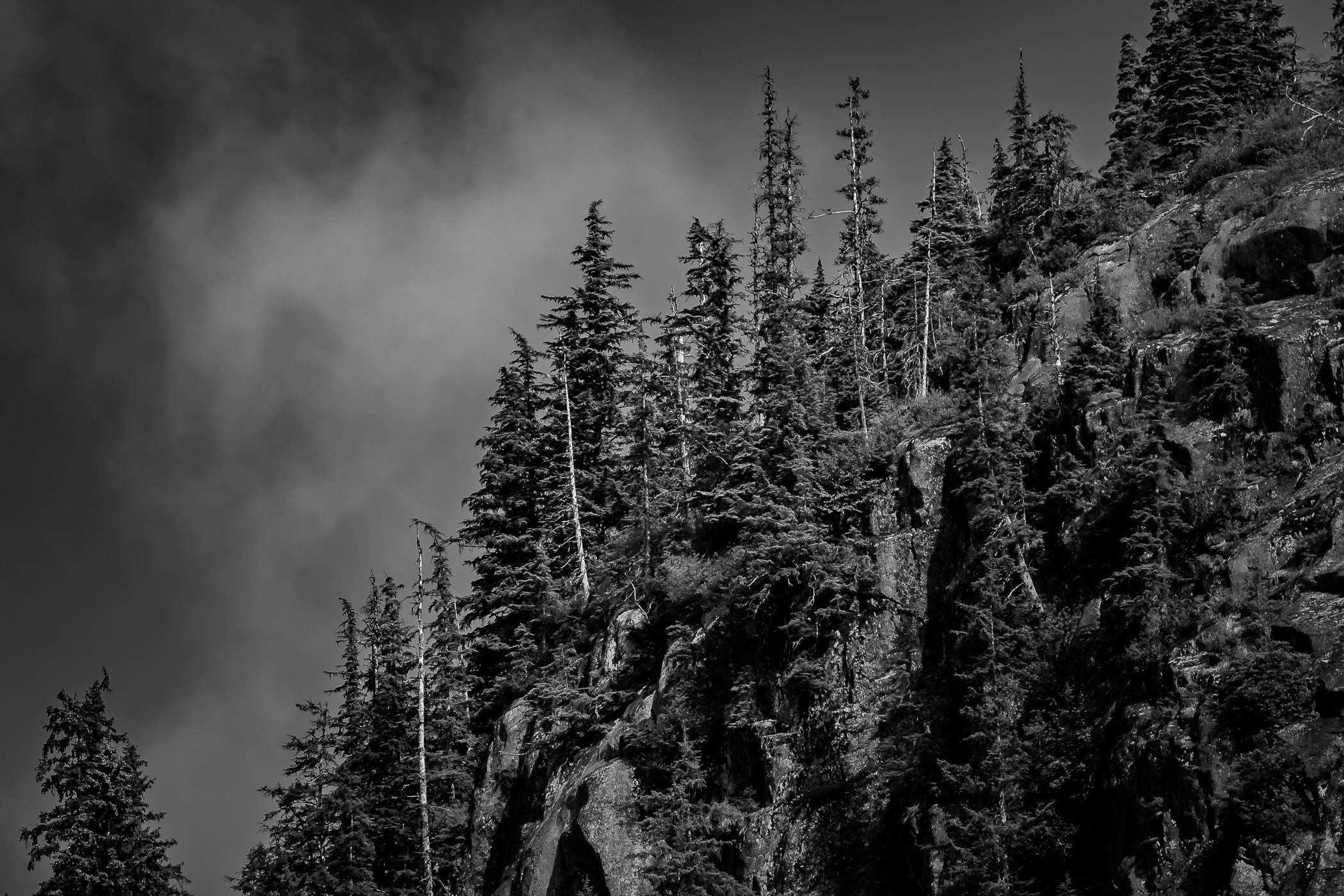 Evergreen trees grow on a mountain along Alaska's Tracy Arm Fjord.
Fog rolls through the Rocky Mountain foothills near Golden, Colorado.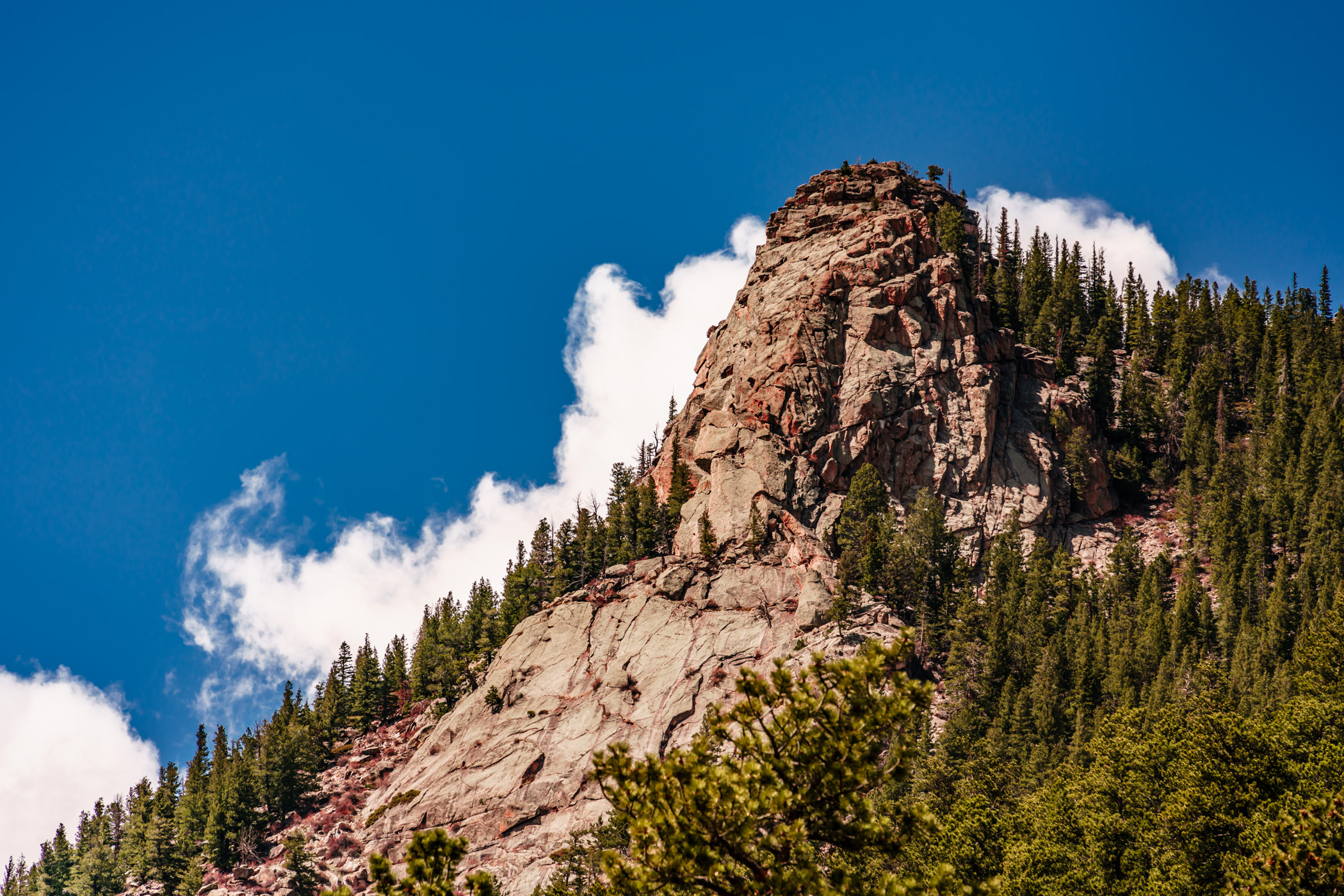 A rocky outcropping reaches into the sky at Colorado's Rocky Mountain National Park.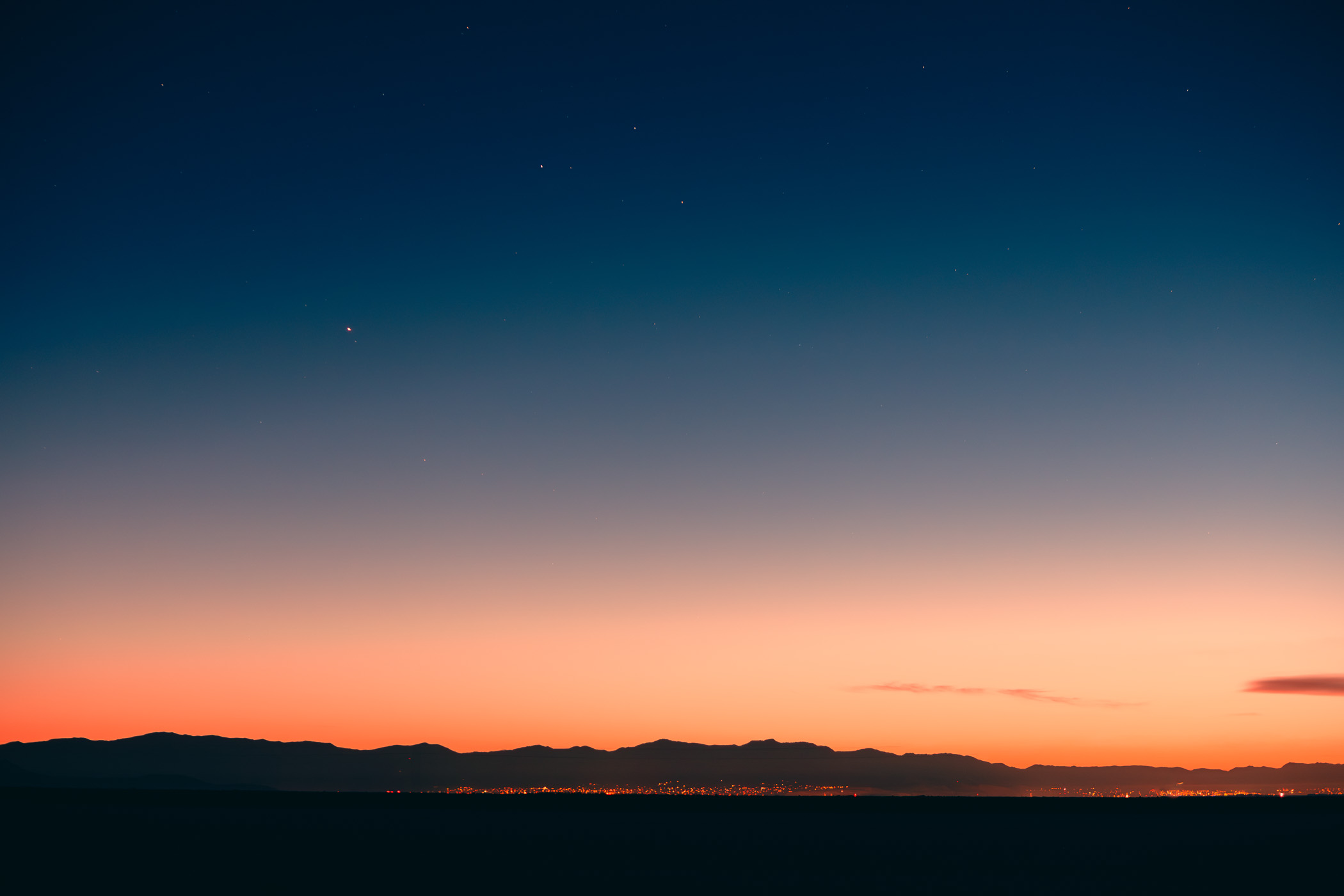 The distant lights of Salt Lake City in the early morning, as seen from Stansbury Island.
A road wends around the mountains near Estes Park, Colorado.
The Rocky Mountains tower over a meadow at Rocky Mountain National Park, Colorado.
Glaciers atop a cloudy mountain at Alaska's Glacier Bay National Park.