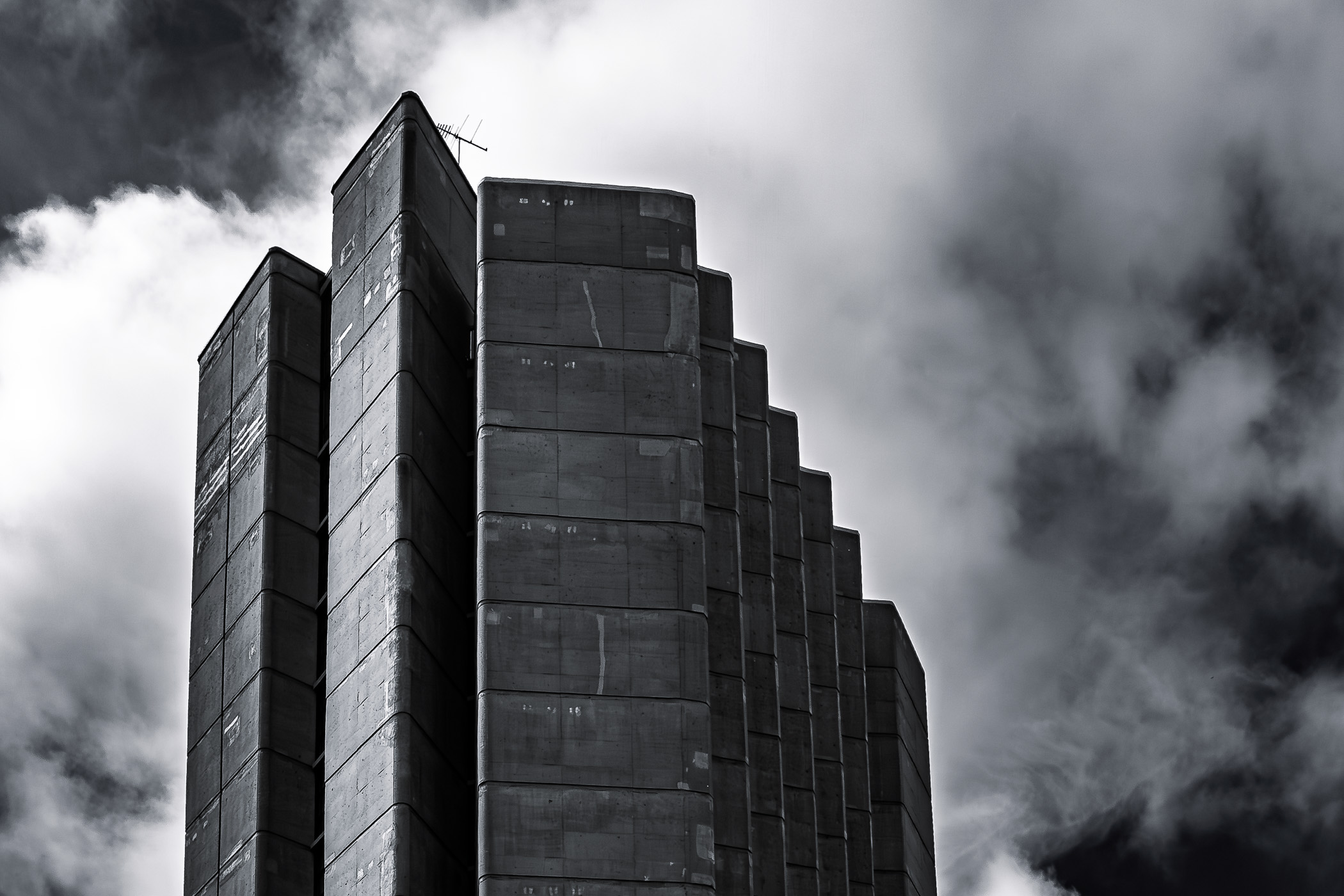 Detail of the upper floors of a high rise building on the campus of the Université de Montréal.
The pilot of a tourist jetboat on the Saint Lawrence River in Montréal waves a friendly "bonjour" as he speeds by Île Sainte-Hélène.
Statues of Saints on Montréal's Cathédrale Marie-Reine-du-Monde.
These banners fly over Rue Ste-Catherine in The Village, Montréal's Gay district.
Montréal's Stade Olympique, lying in disrepair since the Expos decamped to Washington in 2004, resembles an alien craft in this shot.
An old quay in Vieux-Montréal.
These wooden sculptures are in Montréal's Place d'Armes.
The La basilique Notre-Dame de Montréal In Montréal's Ville-Marie arrondissement.
A couple drinks a morning coffee as storm clouds gather over Vieux-Montréal.