Man, a sculpture by Alexander Calder, resides in Montréal's Parc Jean-Drapeau on Île Sainte-Hélène.
A boat appears to be traveling towards La Ronde, an amusement park on Montreal's Ile Sainte-Helene.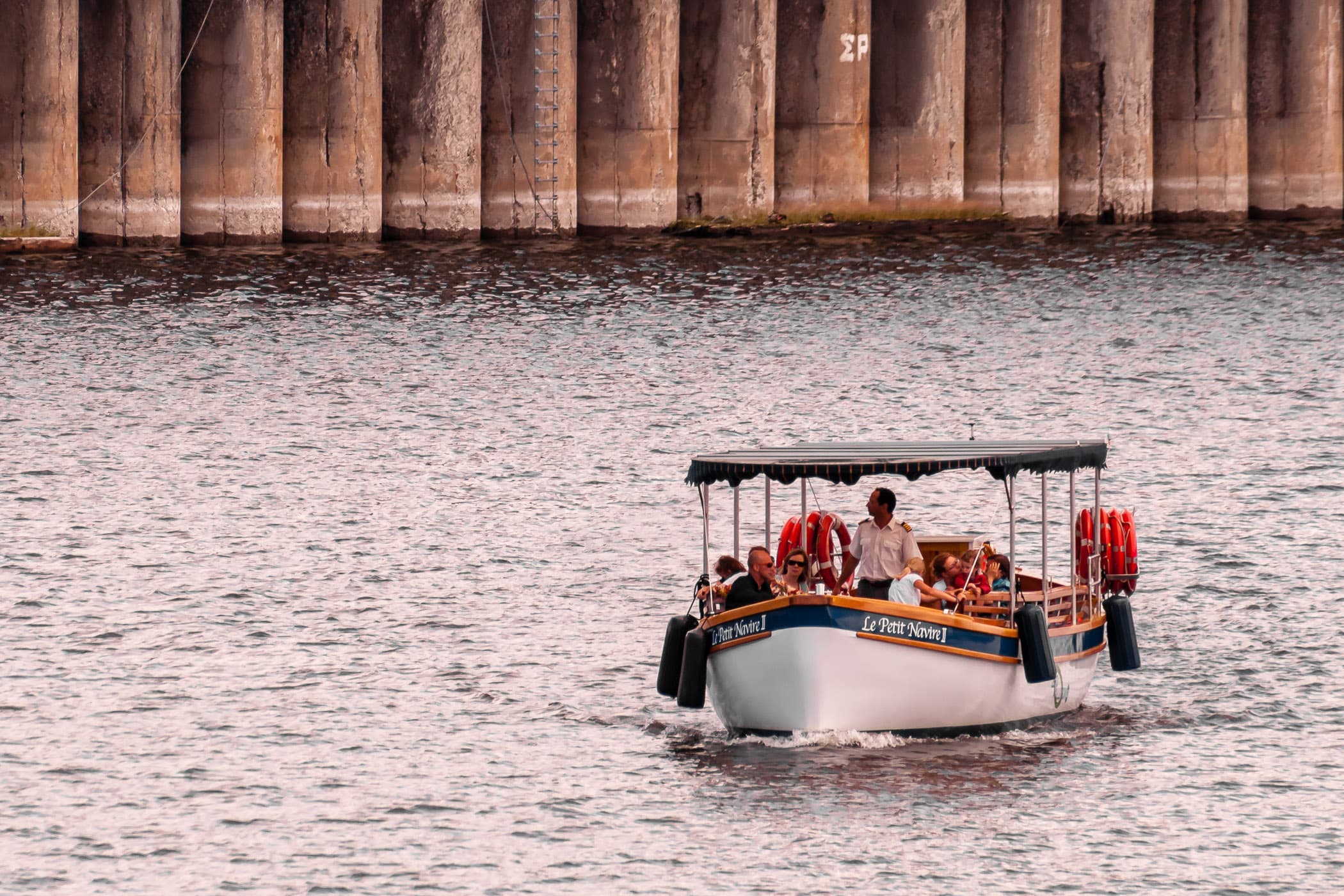 A sightseeing boat navigates the quays of Montréal's Vieux-Port.
Boats docked along Montréal's Canal de Lachine as storm clouds roll in.
A ship rusts in Vieux-Port de Montréal.
Montréal's Biosphére, the re-purposed Buckminster Fuller-designed Expo '67 United States Pavilion
The European-esque streets of Old Montréal (Vieux-Montréal).
Statues of saints at la basilique Notre-Dame de Montréal.
Detail of two ships moored side-by-side in Vieux-Port de Montréal