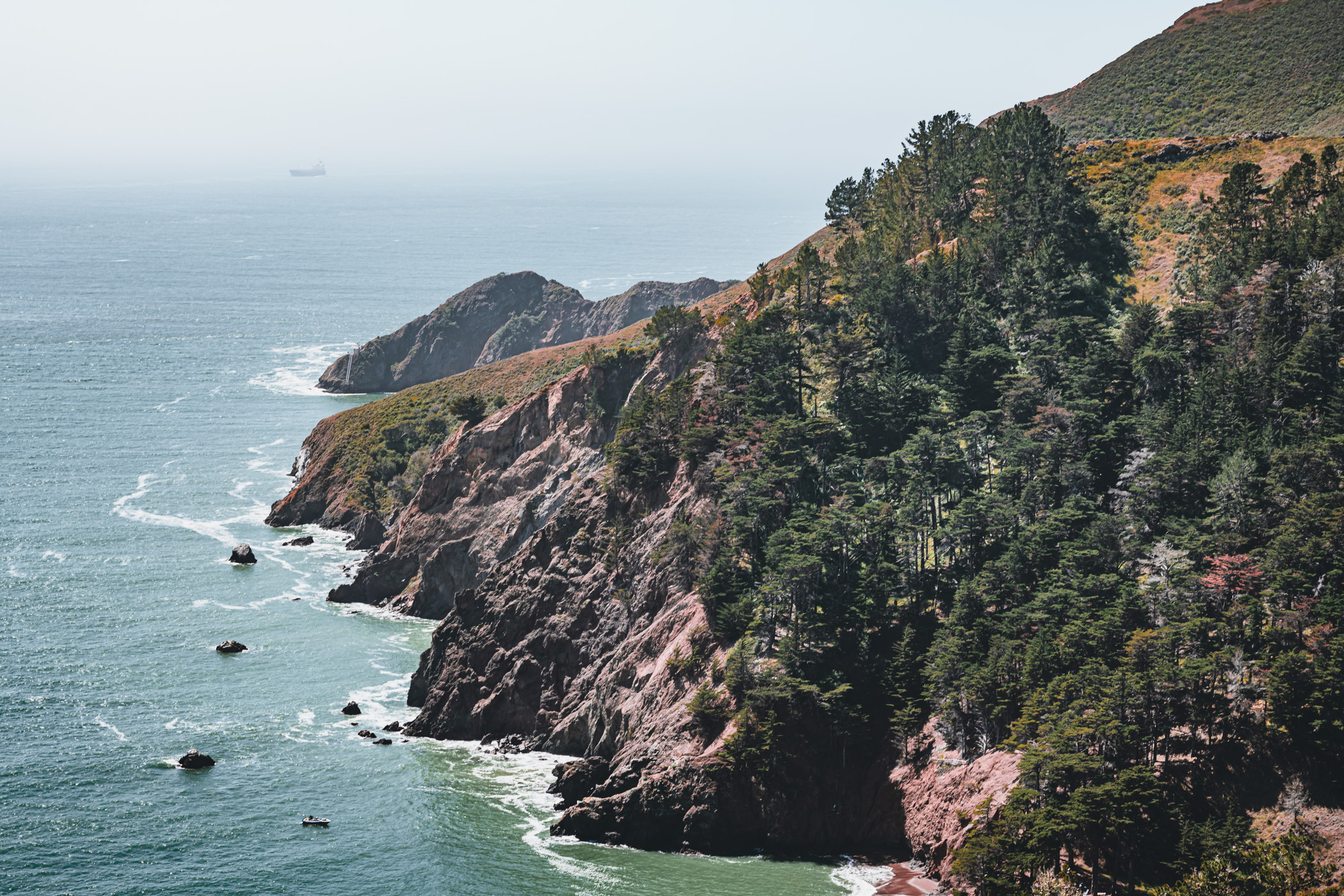 The rugged landscape of Kirby Cove along the Marin Headlands coast, California.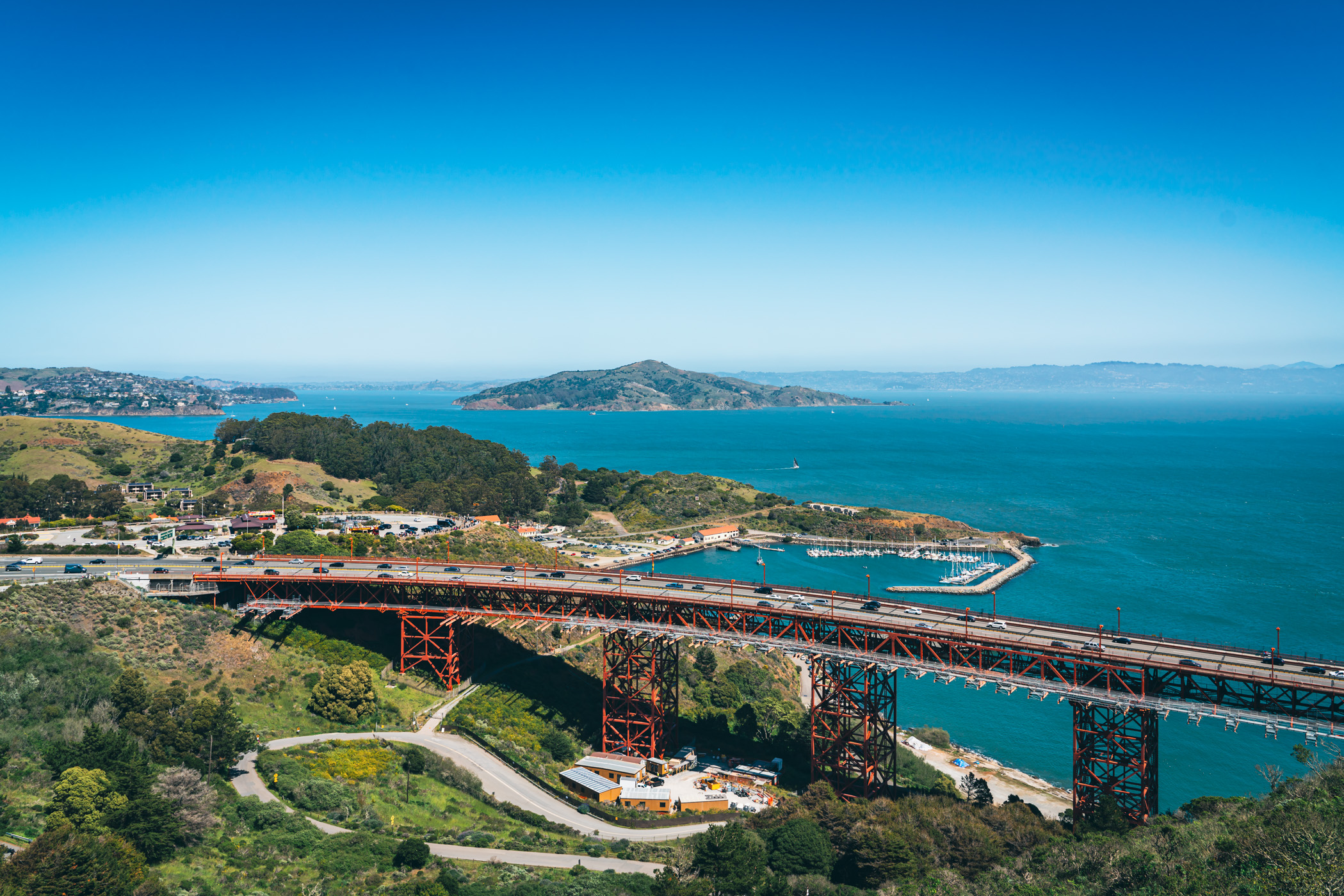 The northern approach of the Golden Gate Bridge vaults over the rugged landscape of the Marin Headlands.
The sun sets on the Pacific Ocean and Point Bonita, California, as seen from Lands End, San Francisco.
A boat cruises the waters of San Francisco Bay.
The sun begins to set on San Francisco Bay and the Golden Gate Bridge.
The Golden Gate Bridge stretches across San Francisco Bay towards the Marin Headlands.
The north tower of San Francisco's iconic Golden Gate Bridge rises almost 750 feet above its namesake strait separating the San Francisco Peninsula and the Marin Headlands.
The iconic Golden Gate Bridge reaches for the Marin Headlands as it spans the entrance to San Francisco Bay.