This dam, in Allen, Texas, was built in 1874 to provide water for the Houston and Texas Central Railroad to provide water for their steam engines.
Zooming past fast food outlets in Far North Dallas.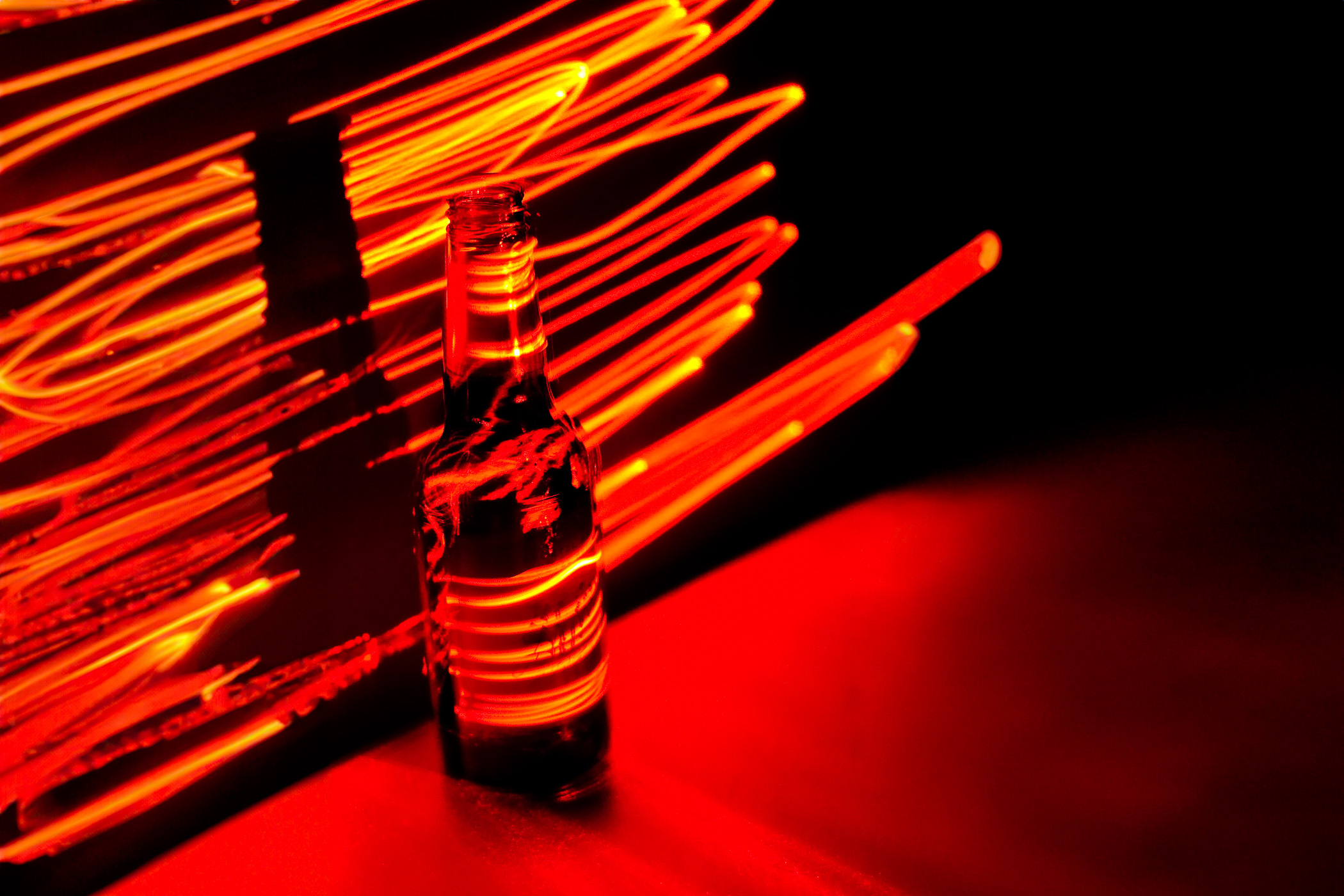 A Shiner Bock beer bottle illuminated by a laser pointer in a long-exposure shot.
The view from my balcony at night, when you expose for 3 seconds and jiggle the camera a bit.
The Chapel of Thanksgiving in Downtown Dallas' stained-glass ceiling shot with a long exposure and some shaky zoom effects.
I was playing around with LEDs, a candle, a dark room and long exposures again and came up with this.
I was playing around with long exposures, a dark room and a blue LED flashlight last night. This was one of the more compelling shots…
In Dallas, US 75 is known as North Central Expressway. This highway goes all the way from (unsigned) I-345 in Dallas to the border with Manitoba, where it becomes Provincial Highway 75. This is a 30-second exposure taken while driving south on North Central Expressway.