Fog rolls into a valley at Turner Falls Park, Oklahoma.
Sargassum, washed ashore annually during April and May, dries on the beach at South Padre Island, Texas.
Honey Creek in Oklahoma's Arbuckle Mountains on a cool, misty day.
A warning sign at Turner Falls in Oklahoma on an overcast day.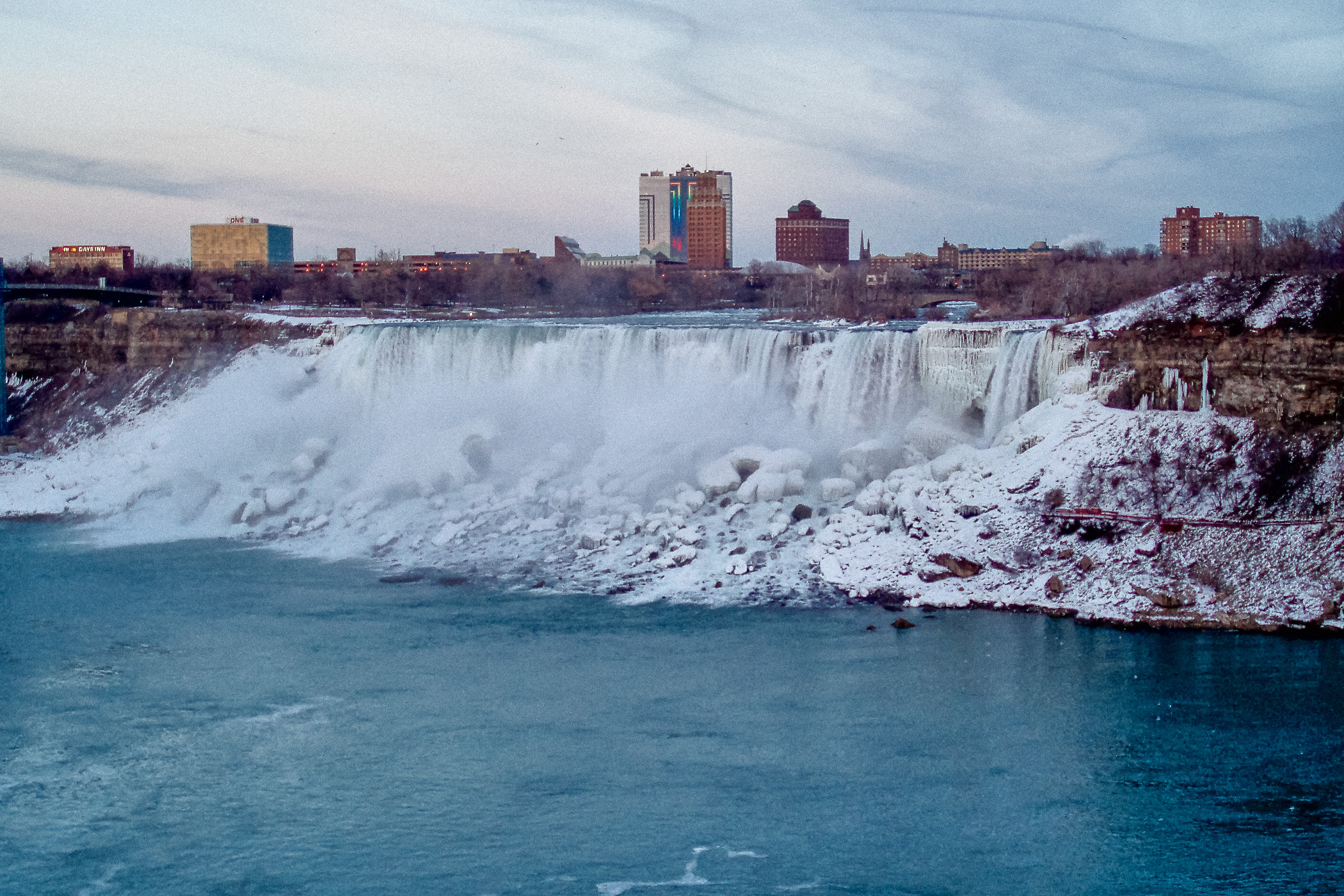 The American Falls at Niagara Falls as seen from the Canadian side of the border on a cold winter evening.
Trees stripped of their leaves by the winter's cold somewhere northwest of Fort Worth, Texas.
Morning at Joe Pool Lake, Texas.
A marina on Joe Pool Lake in Cedar Hill, Texas, on a clear winter morning.
Brush and trees grow in Cedar Hill State Park, Texas.