The iconic Golden Gate Bridge cuts across the entrance to San Francisco Bay.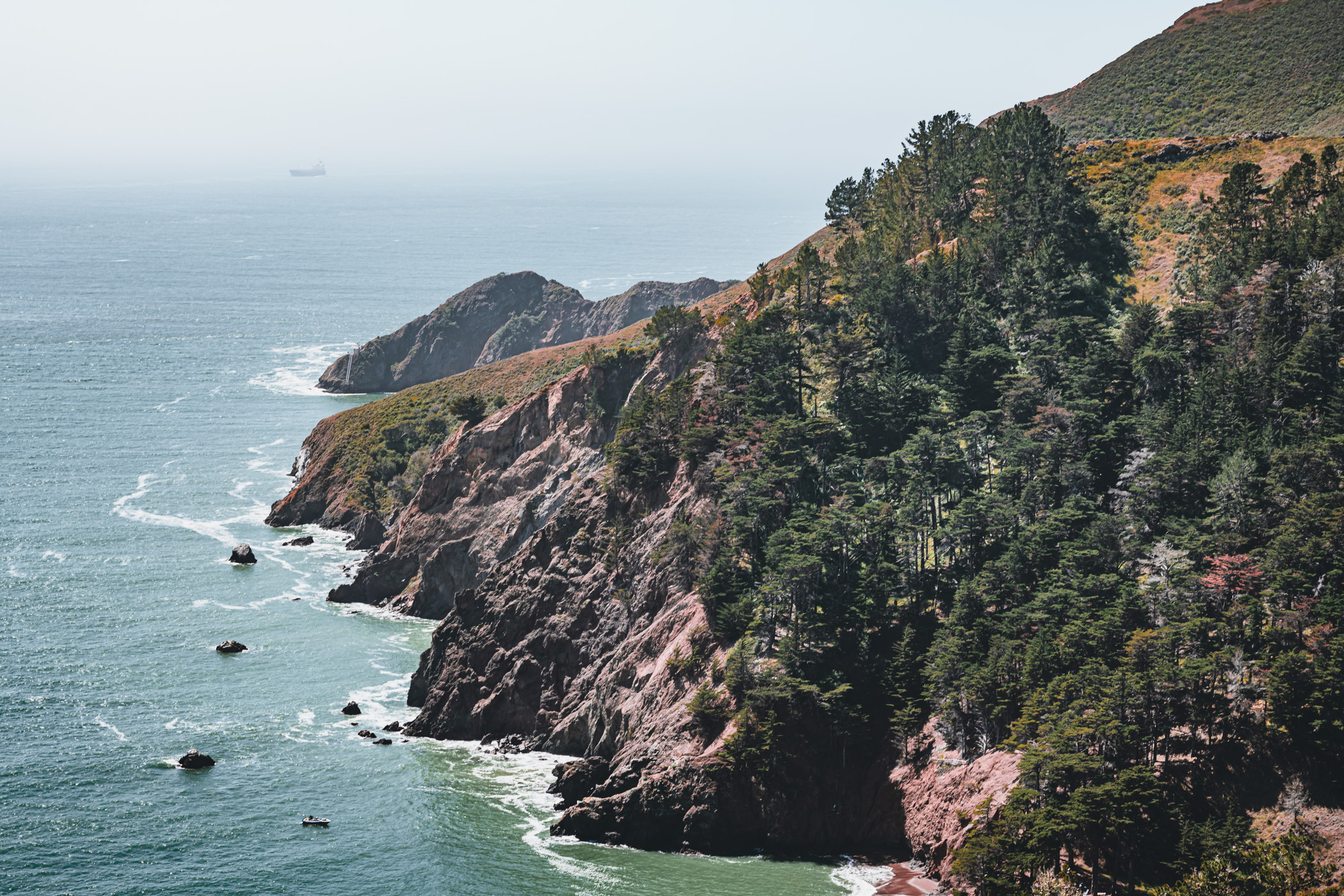 The rugged landscape of Kirby Cove along the Marin Headlands coast, California.
The sun rises on Jamaica Beach, Galveston Island, Texas.
The sun sets on the far side of the mountainous Douglas Island, Juneau, Alaska.
The rocky riverbed of Central Texas' Guadalupe River at Guadalupe River State Park.
An overcast day at Beverly Beach near Ocean Park, Oregon.
Snowcapped peaks of mountains reach into the clouds over Rocky Mountain National Park, Colorado.
A tree trunk curves through the fog at Prairie Creek Redwoods State Park, California.
Rocks on the shore of North Texas' Lake Lavon.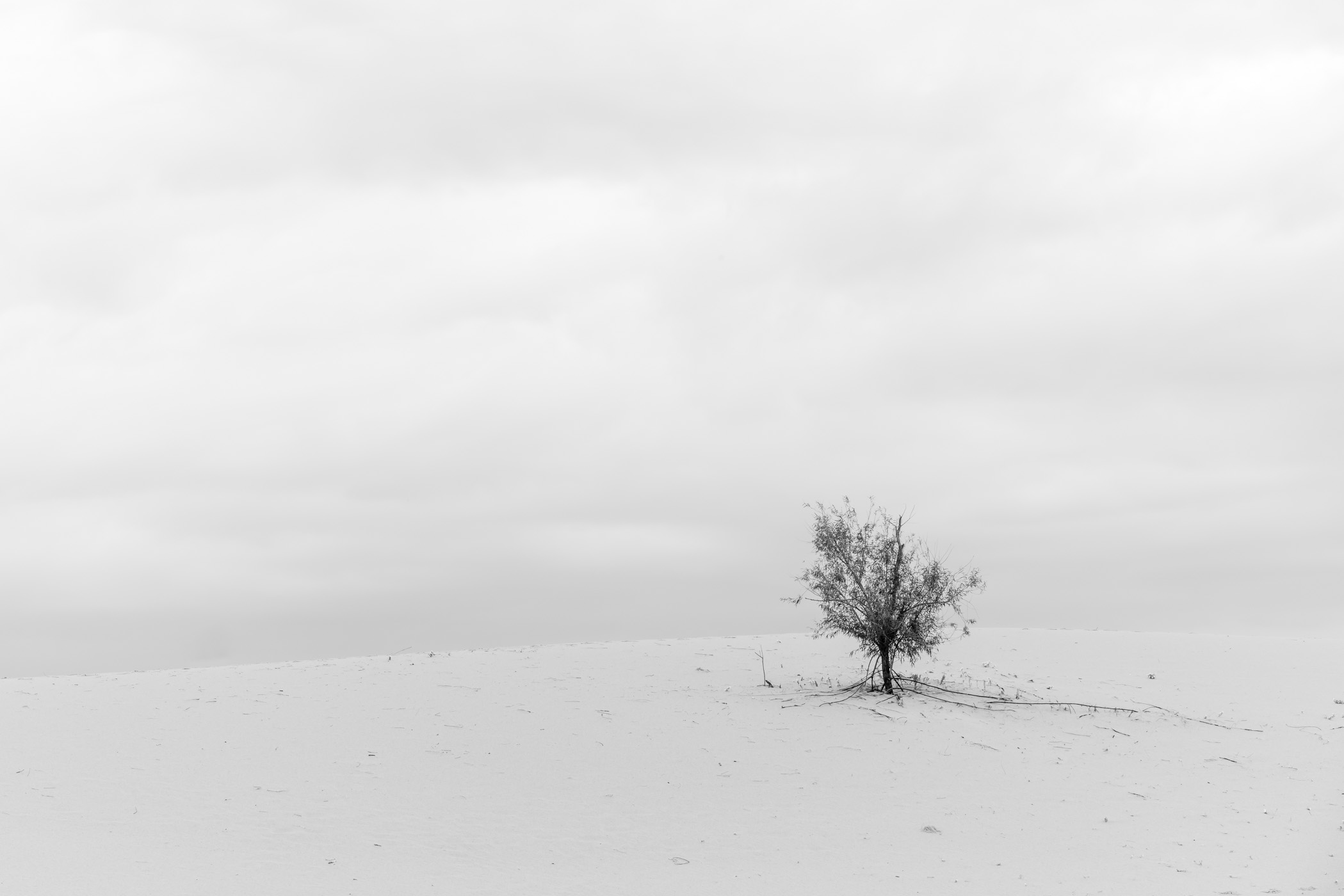 A solitary tree atop at sand dune at Texas' Monahans Sandhills State Park.