A gloomy, overcast view of the Pacific Coast at Battle Rock Wayside Park, Port Orford, Oregon.
The shore of Oklahoma's Lake Murray on a cold winter day.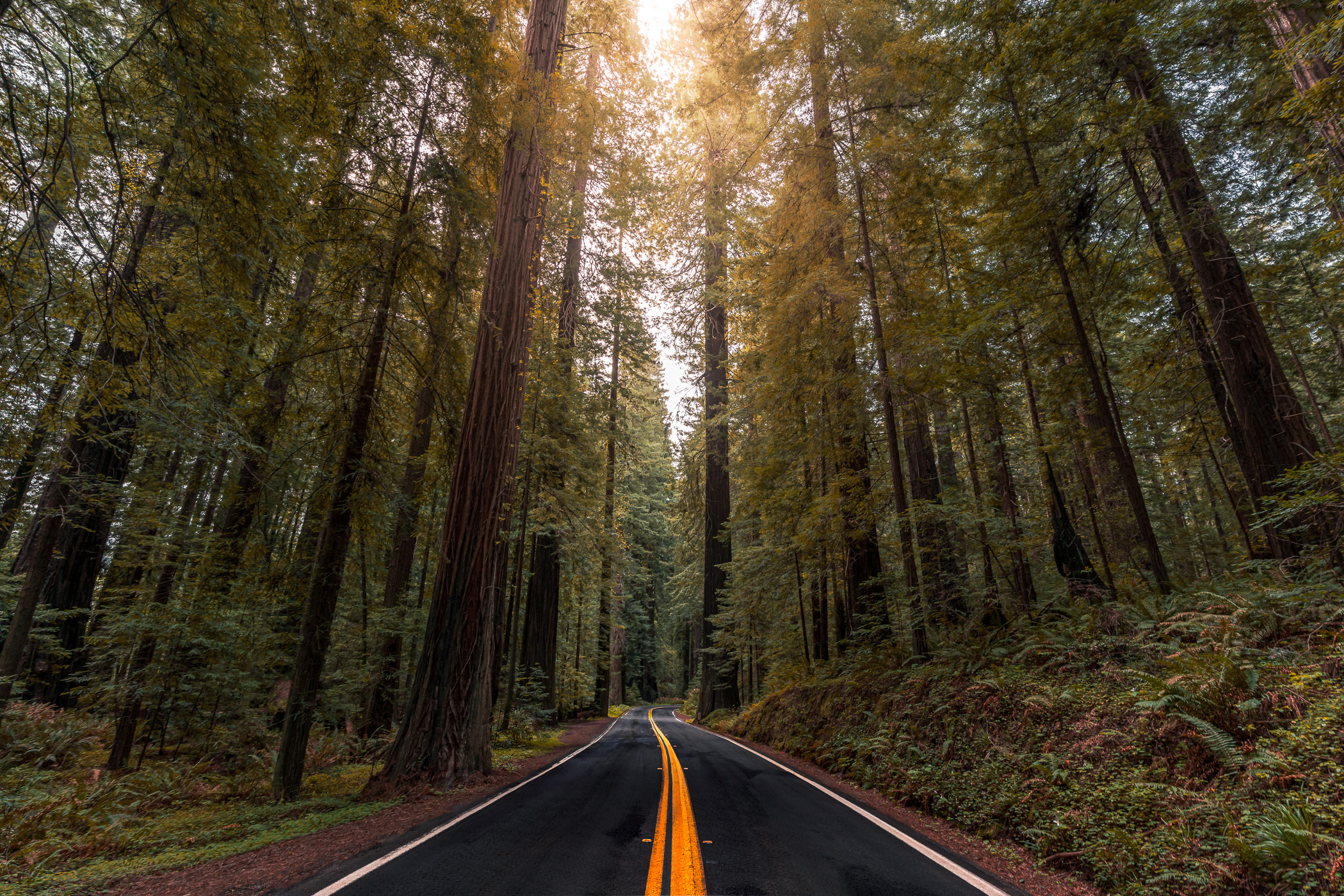 The Avenue of the Giants wends through Humboldt Redwoods State Park, California.
Trees in the morning fog at McKinney, Texas' Erwin Park.
Mountains on the horizon at Utah's Bonneville Salt Flats.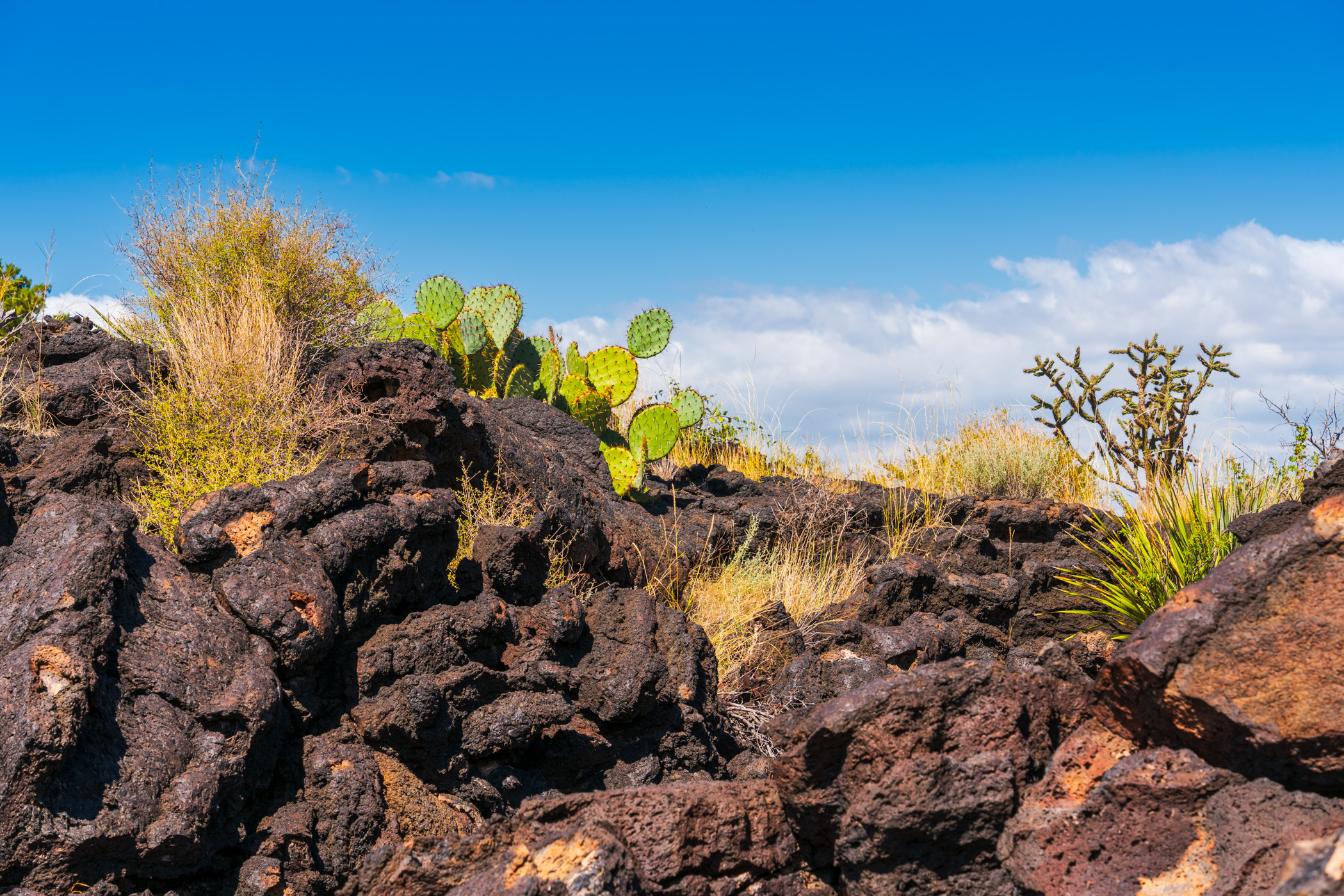 Desert flora grows atop ancient lava flows at the Valley of Fires in the Carrizozo Malpais, New Mexico.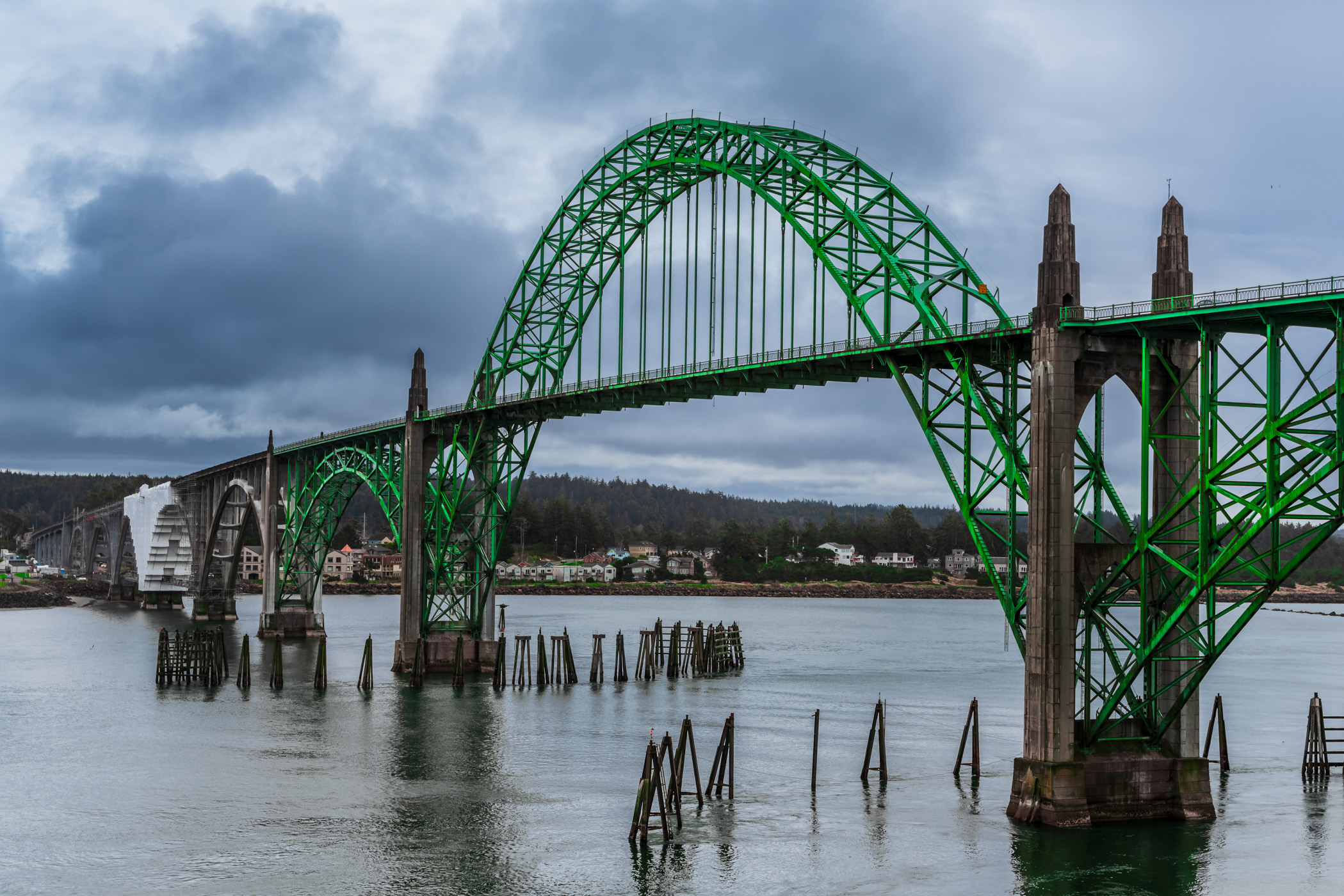 The 1936 Yaquina Bay Bridge carries traffic over its namesake bay in Newport, Oregon.
Waves crash against the shore of San Francisco Bay near historic Fort Point.
The sun sets on the Big Mineral Arm of Lake Texoma at the Hagerman National Wildlife Refuge, Texas.
Trees grow in the forested mountains of New Mexico near Taos.