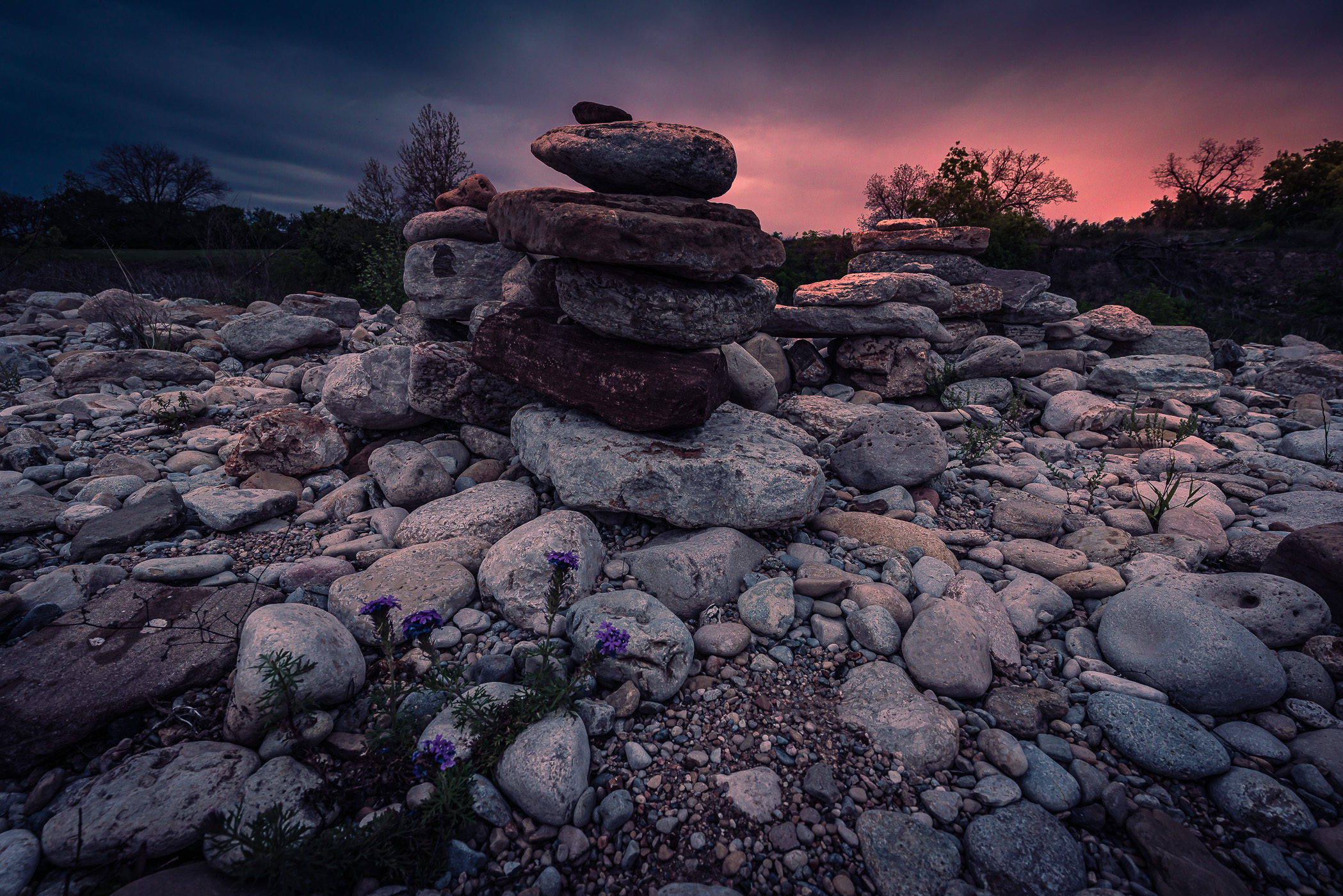 A stack of river stones along the shore of the Llano River near Mason, Texas.
The morning sun silhouettes trees near North Texas' Hagerman National Wildlife Refuge.
The evening sun casts shadows from trees at McKinney, Texas' Erwin Park.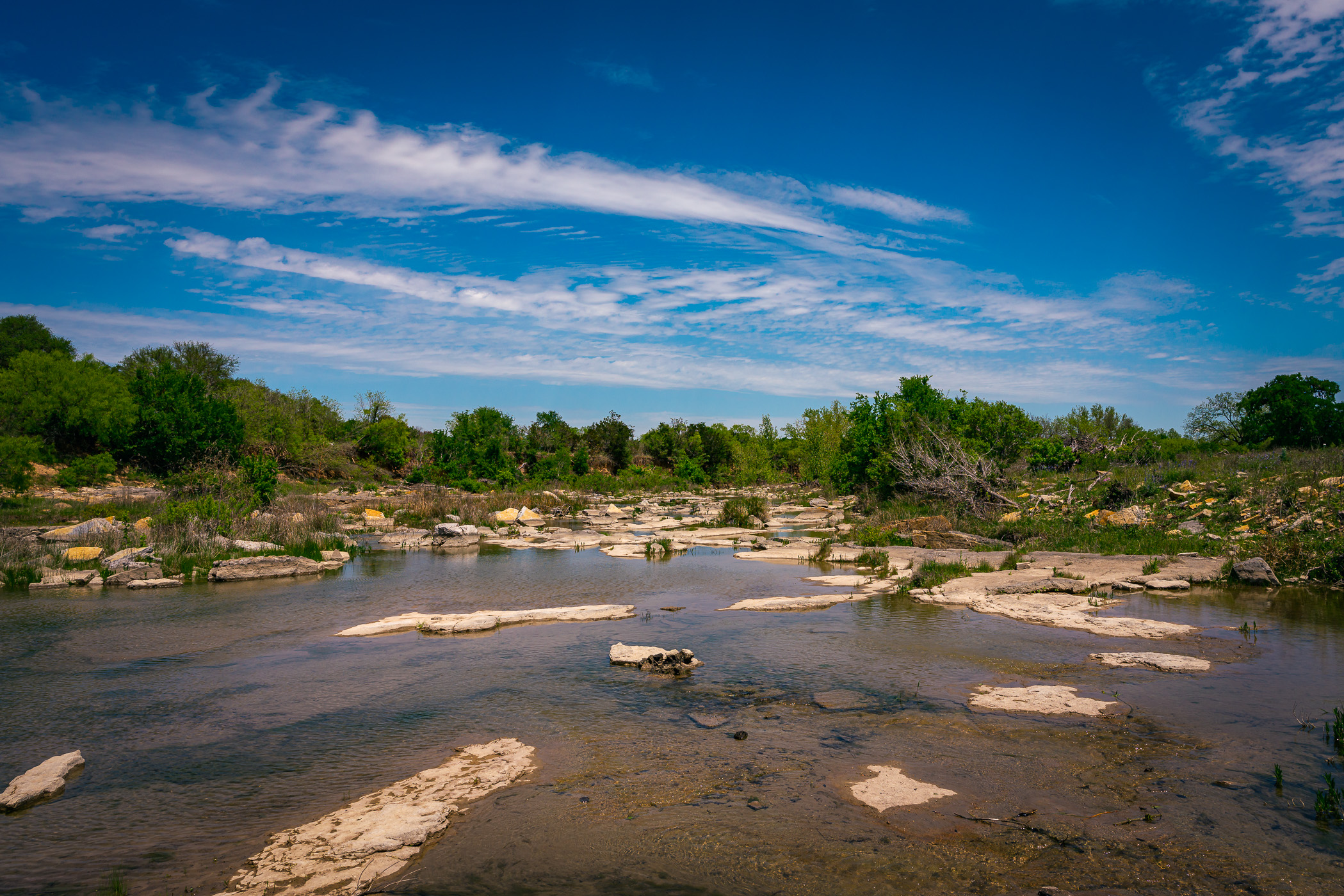 The Colorado River flows through the Texas Hill Country at Colorado Bend State Park.
Glaciers atop a cloudy mountain at Alaska's Glacier Bay National Park.
The Golden Gate Bridge spans its namesake cataract at the entrance to San Francisco Bay.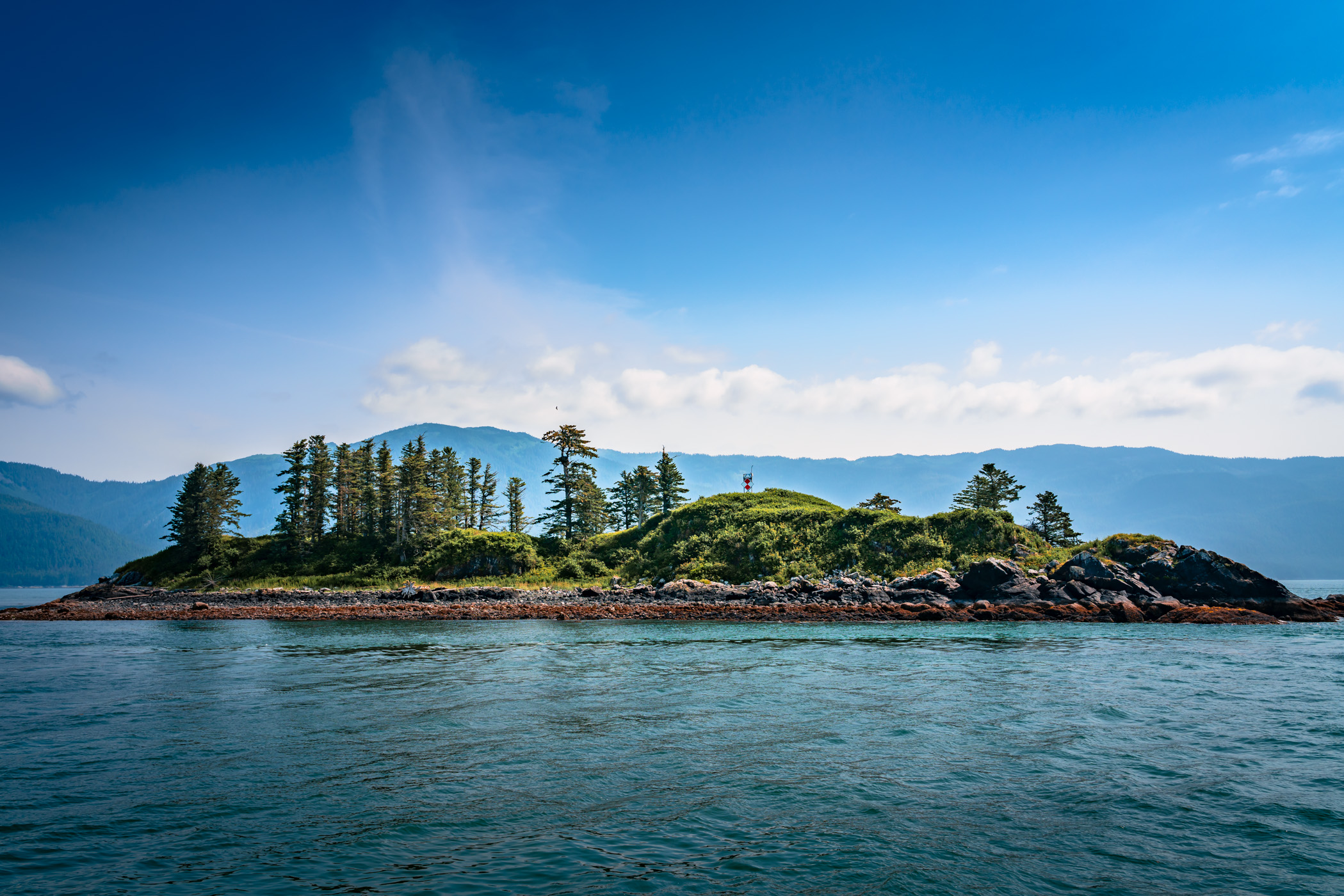 A small island topped with a navigation beacon in Alaska's Stephens Passage near Juneau.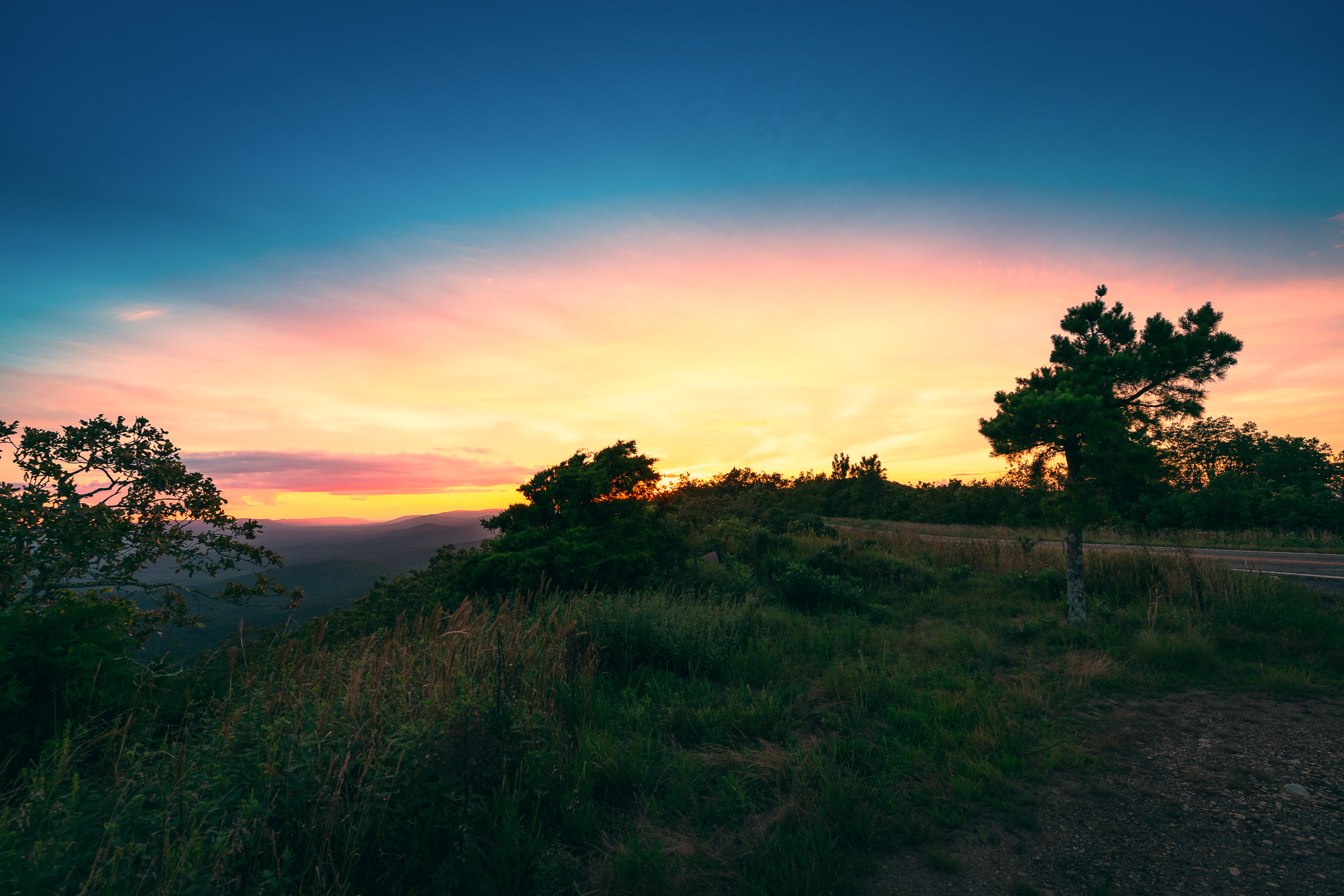 The sun sets on the Ouachita Mountains along the Talimena National Scenic Byway near Mena, Arkansas.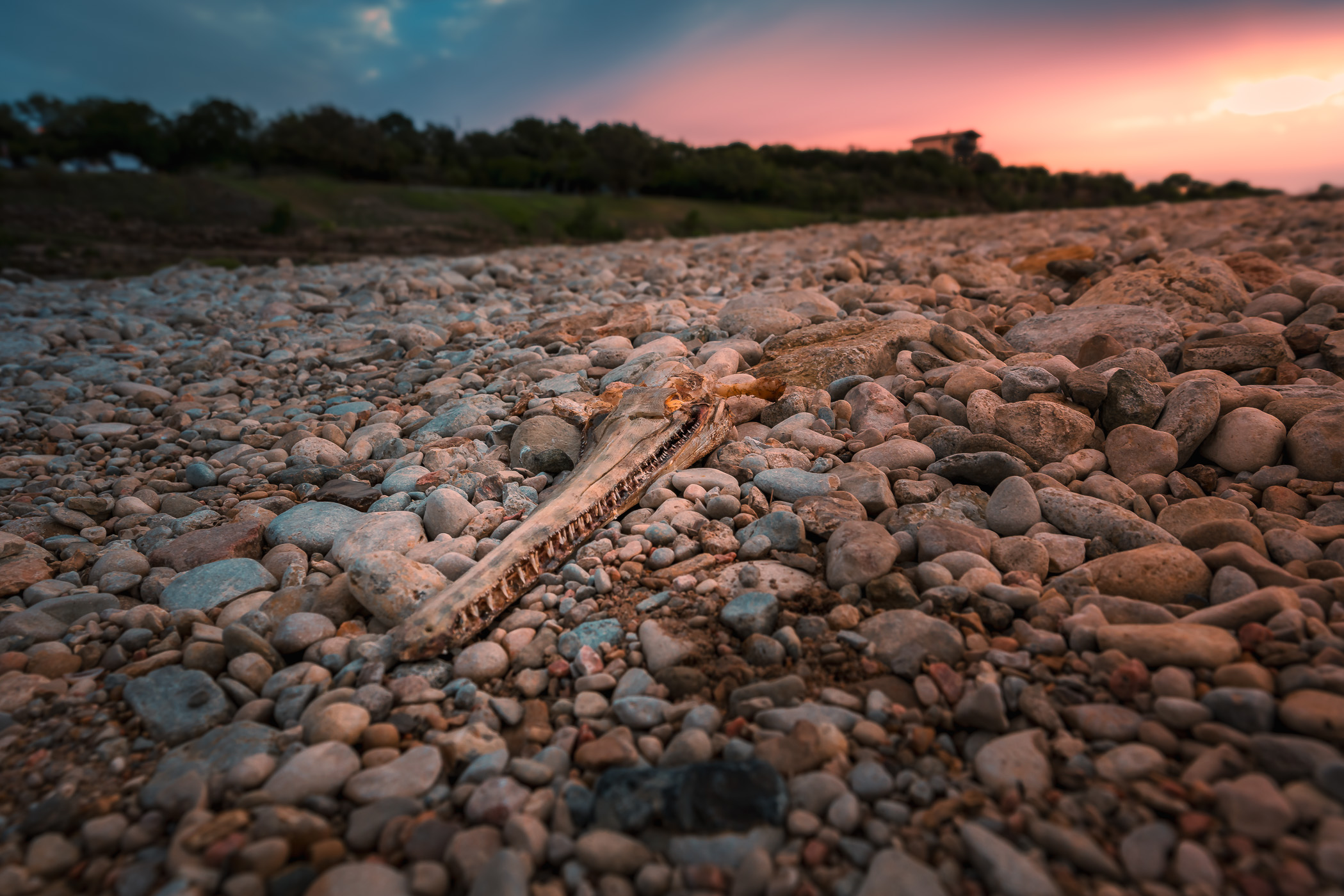 An alligator gar skull atop river rocks along the banks of the Llano River near Mason, Texas.