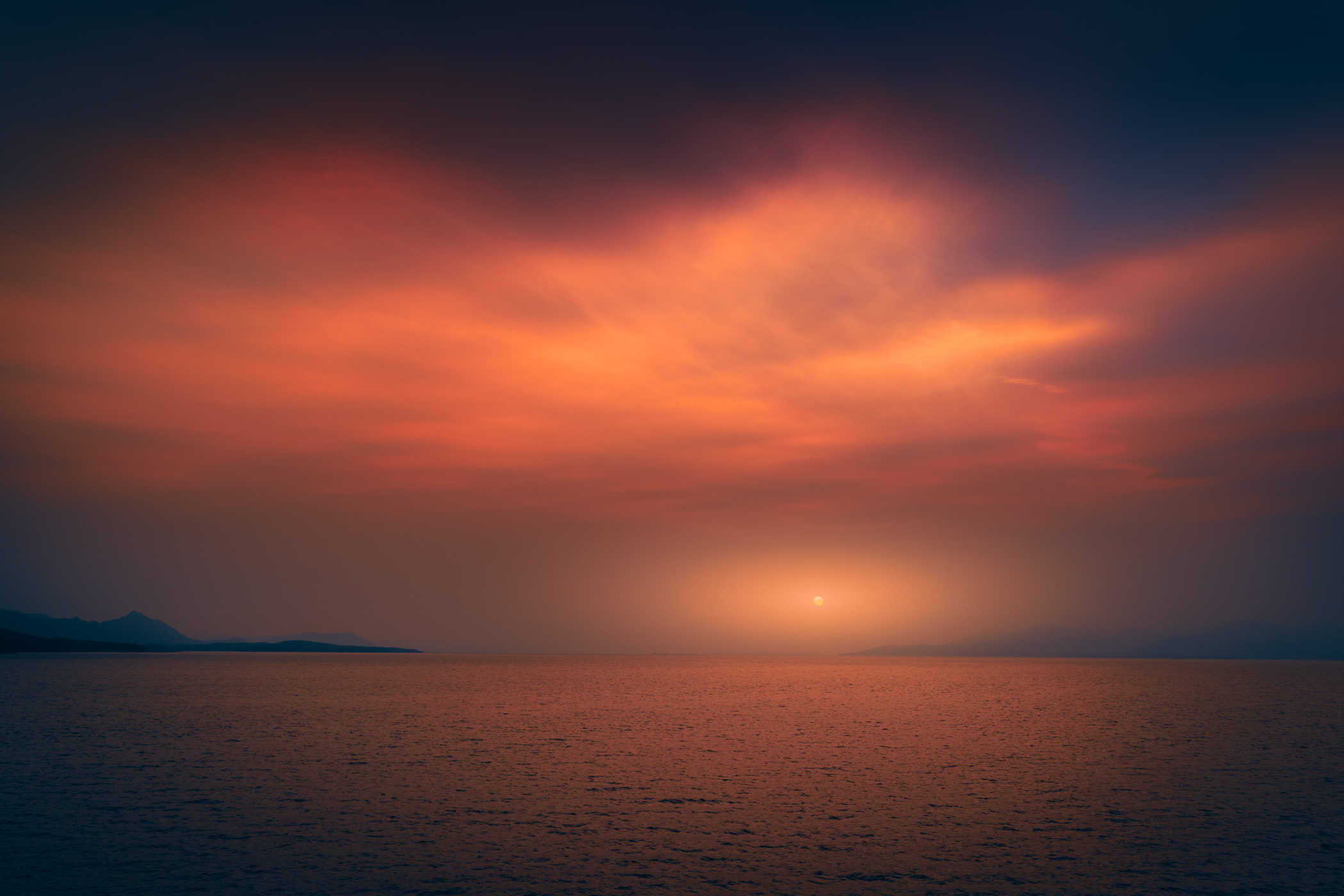 The sun sets on Stephens Passage, south of Juneau, Alaska.
The Hot Springs Mountain Tower rises over the forested landscape of Arkansas' Hot Springs National Park.
A fallen tree lies dried and gnarled at Texas' Enchanted Rock State Natural Area.
The mountain forests of New Mexico's Taos Ski Valley.
The sun set on the Salish Sea just south of Victoria, British Columbia.
A log on a rocky beach at Texas' Colorado Bend State Park.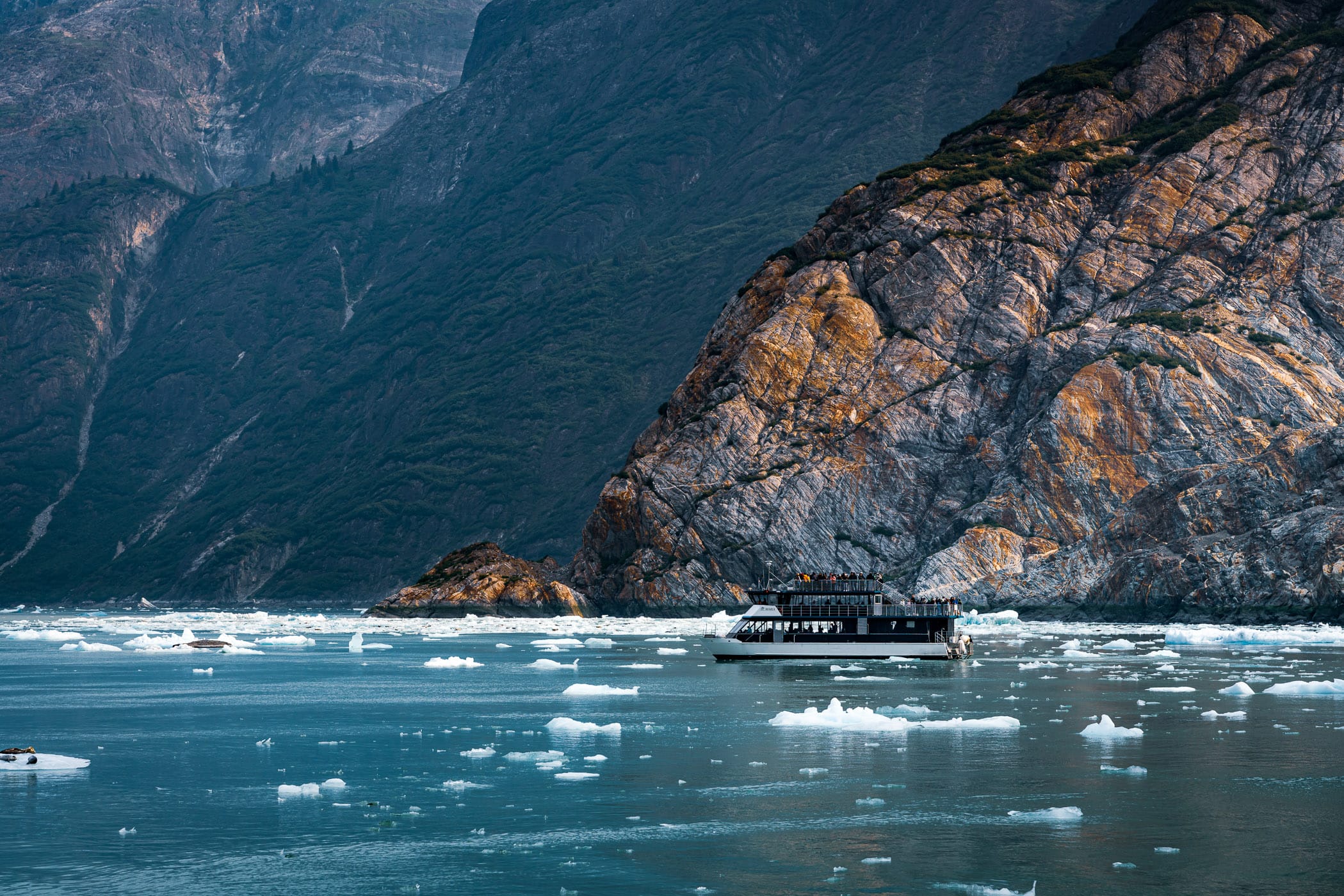 A tour boat cruises among the ice floes of Alaska's Tracy Arm Fjord.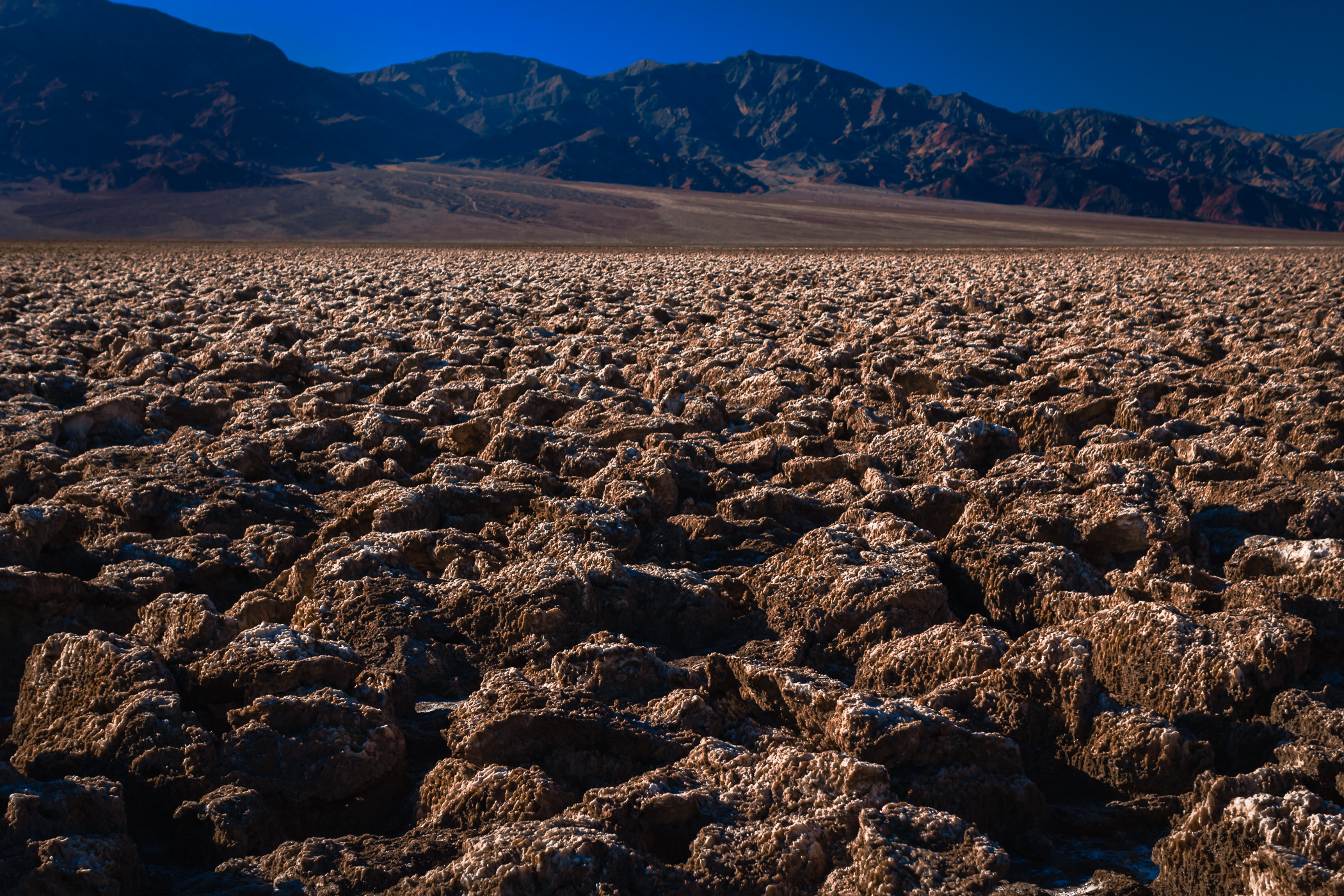 Rugged halide crystals line the desert ground at the Devil's Golf Course, Death Valley, California.