The Lake Mead side of Hoover Dam, showing the 395-foot-tall intake towers that supply the electricity-generating turbines inside the structure with water.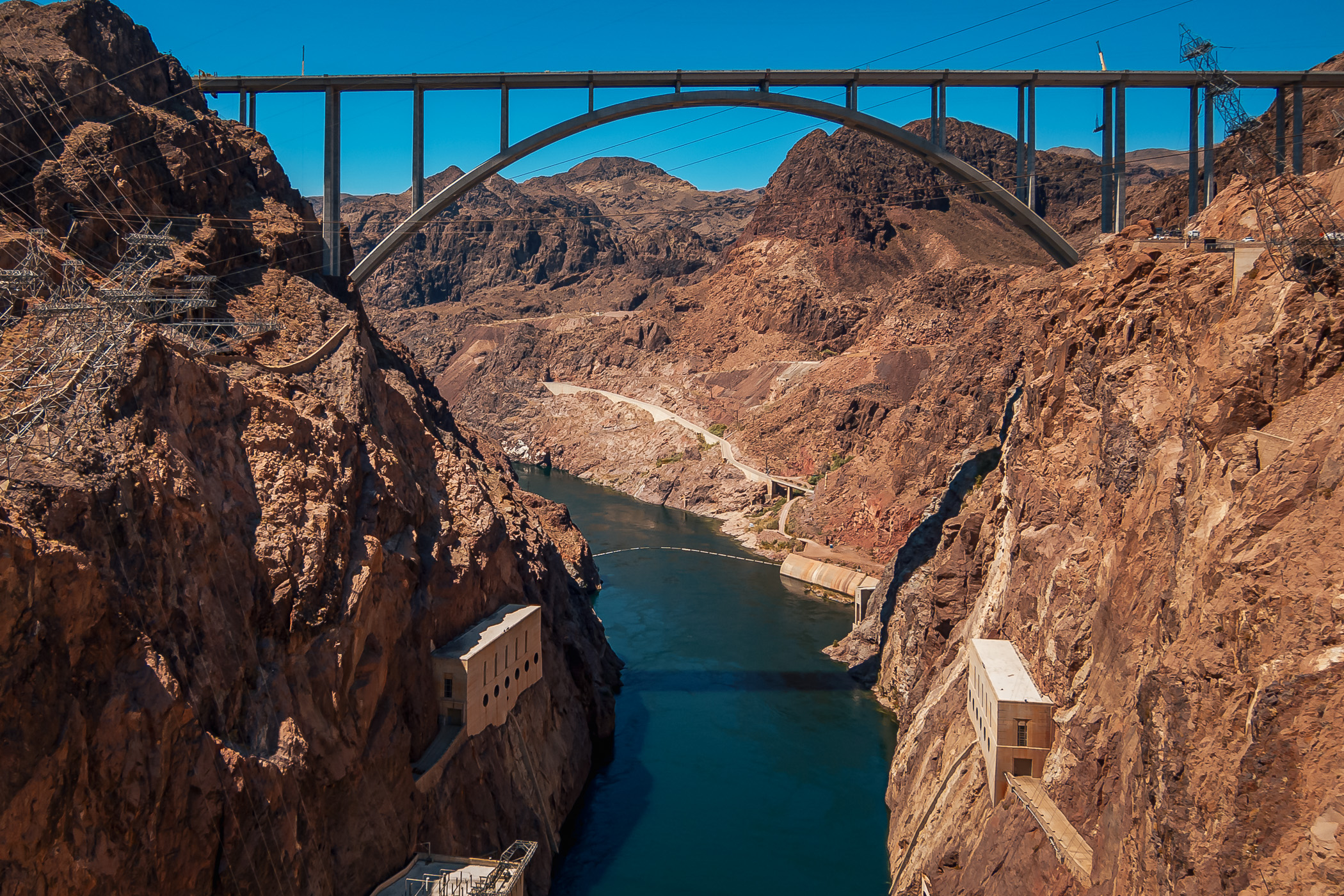 The Mike O'Callaghan–Pat Tillman Memorial Bridge, spanning the Colorado River and connecting Nevada and Arizona, as seen from top of Hoover Dam.
Overlooking Hoover Dam from the Nevada side of the Colorado River.
A clock reminding that the west side of Hoover Dam along the Arizona/Nevada border is in the Pacific Time Zone rather than Mountain Time.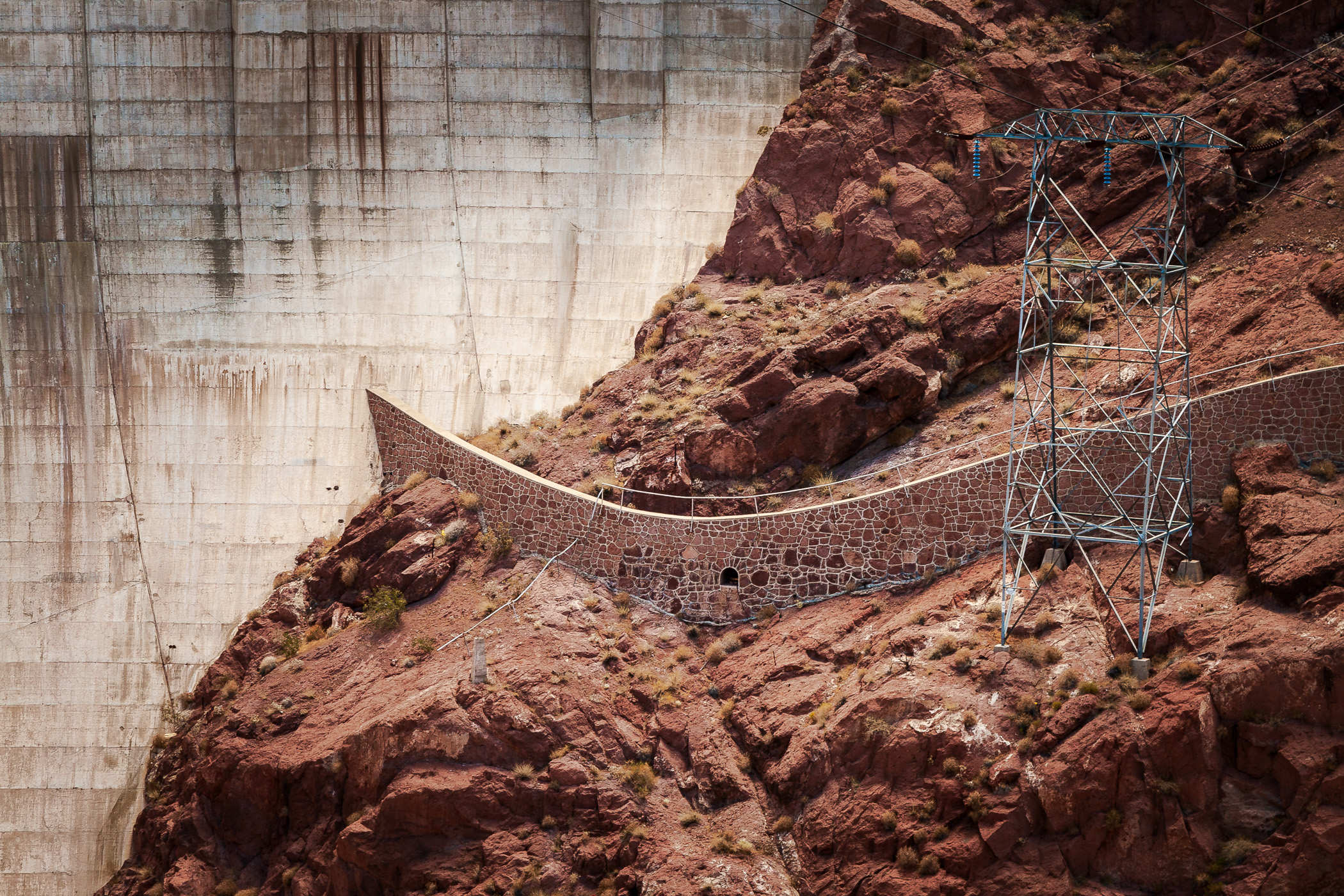 A rock retaining wall and electrical tower next to downstream face of Hoover Dam.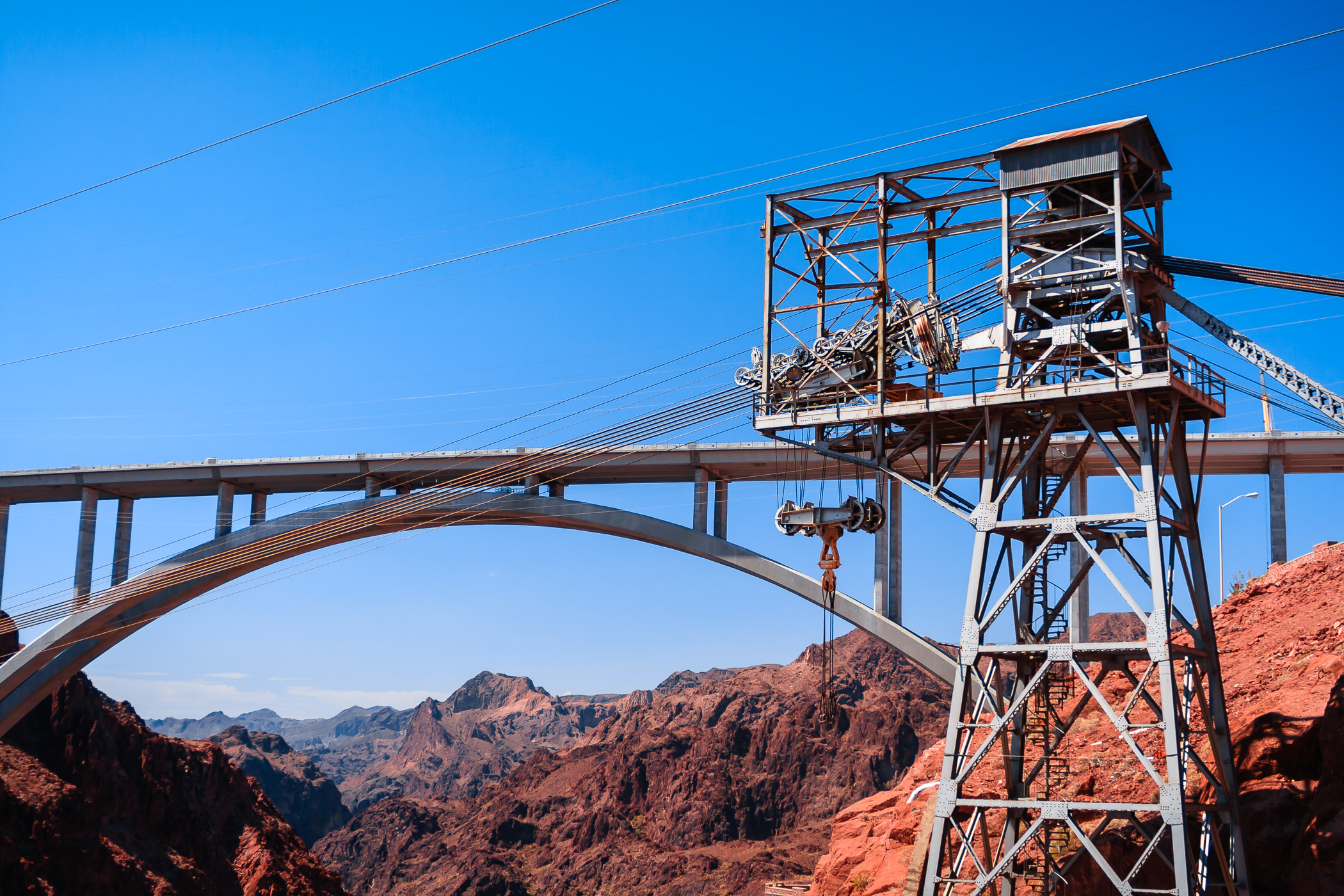 The almost-completed Pat Tillman Memorial Bridge over the Colorado River along the Nevada-Arizona border. This bridge lies just downstream from Hoover Dam and, since opening this fall, acts as a bypass for traffic that was originally directed across the dam.