Looking down the 221 meter (726 ft.) tall Hoover Dam on the Colorado River at the border of Nevada and Arizona.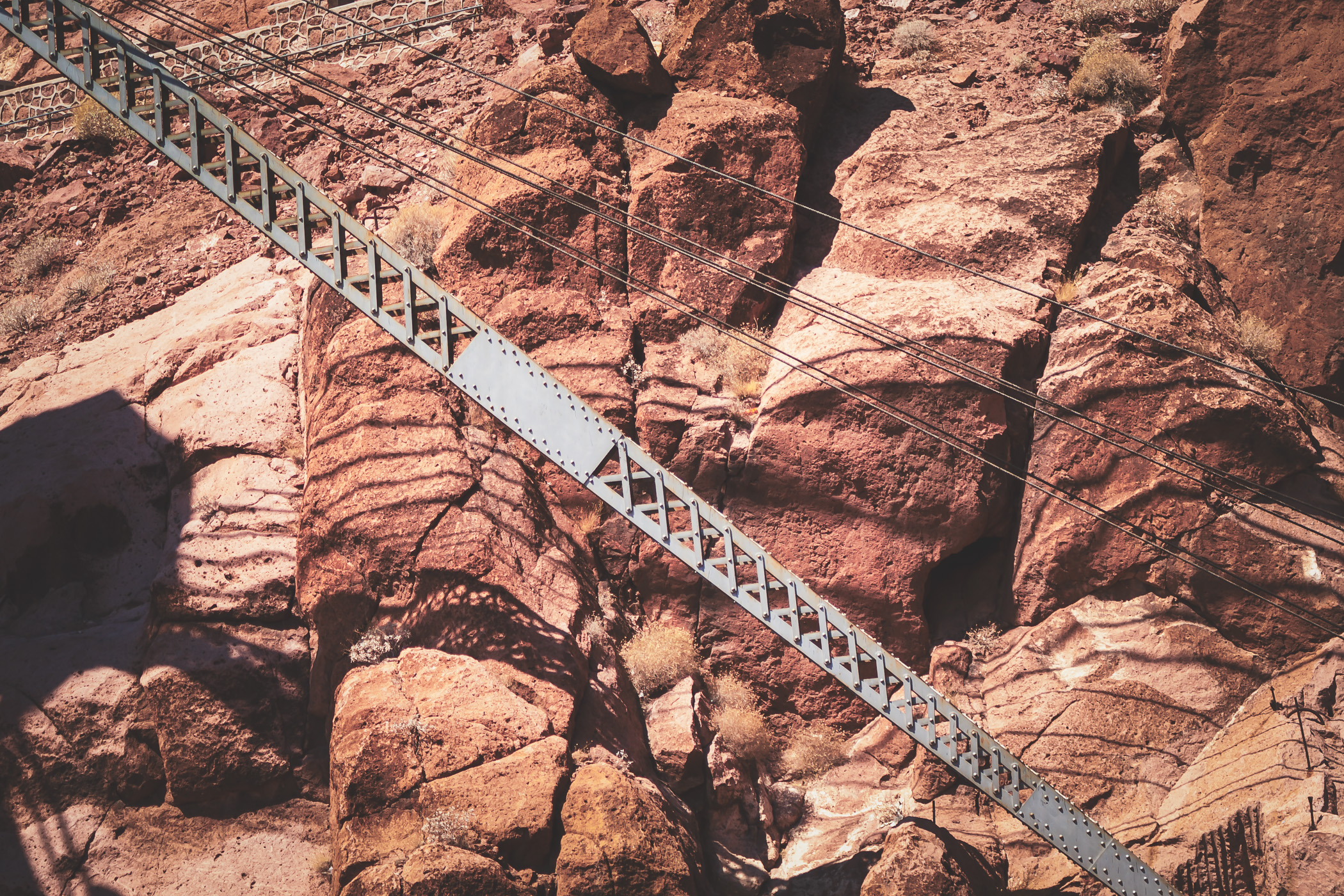 Detail of a crane at Hoover Dam, Nevada. This crane was one of the original cranes used during construction of the dam in the 1930s.
The two 395-feet-tall water intake towers rise out of the water on the Nevada side of Hoover Dam. Two nearly-identical towers are also on the Arizona side.
These power lines carry freshly-generated electricity away from Hoover Dam to distant destinations.