Fake roses strewn about Minter's Chapel Cemetery, DFW Airport, Texas.
Koi fighting over food at the Japanese Garden in Fort Worth, Texas.
The desiccated, cast-off shell of a cicada, abandoned on a tree somewhere in Fort Worth.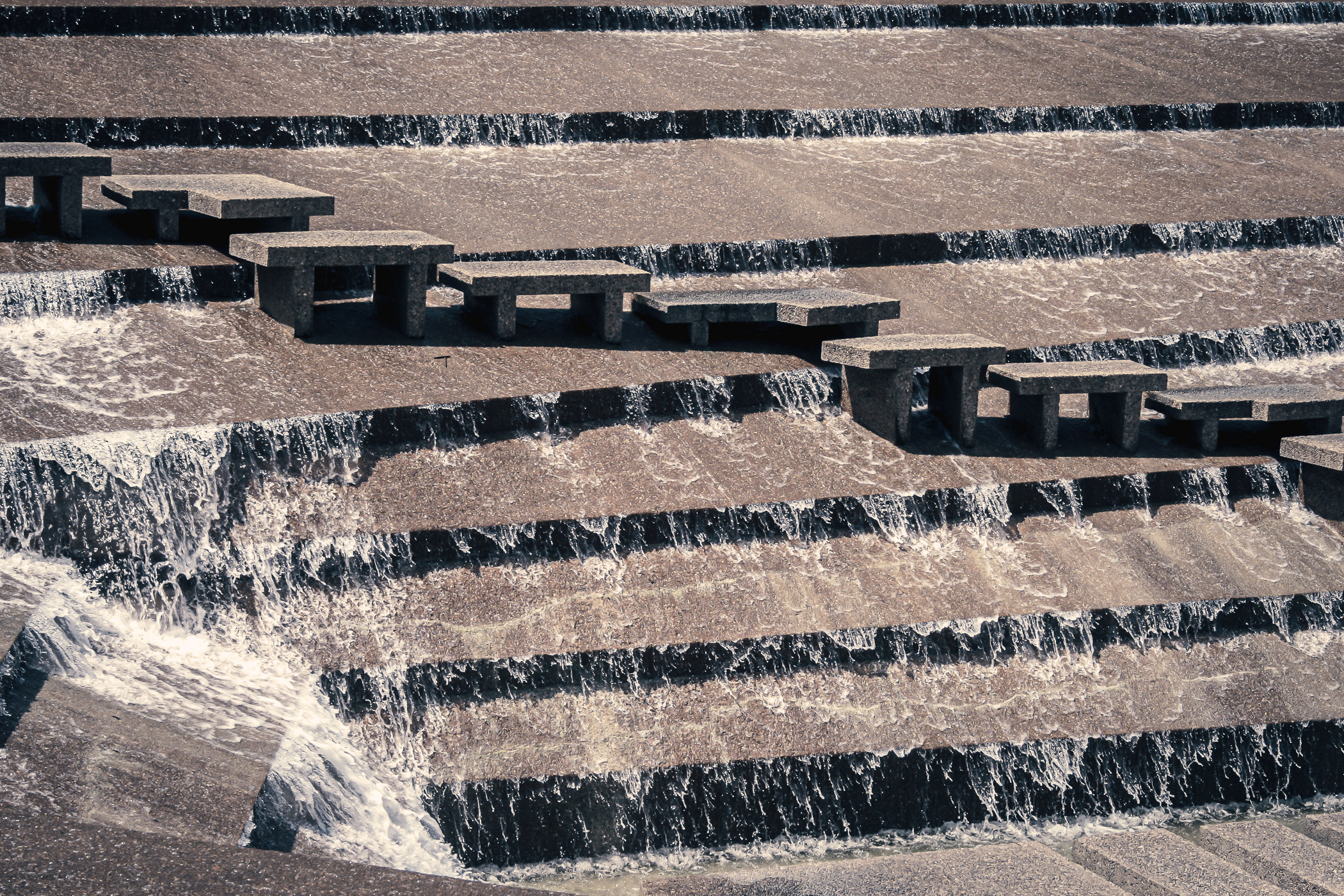 Steps at the Philip Johnson-designed Fort Worth Water Gardens.
A cactus at the Fort Worth Botanic Gardens' Cactus Garden.