A neon sign at Giordano's Pizza at the Grand Bazaar, Ballys, Las Vegas.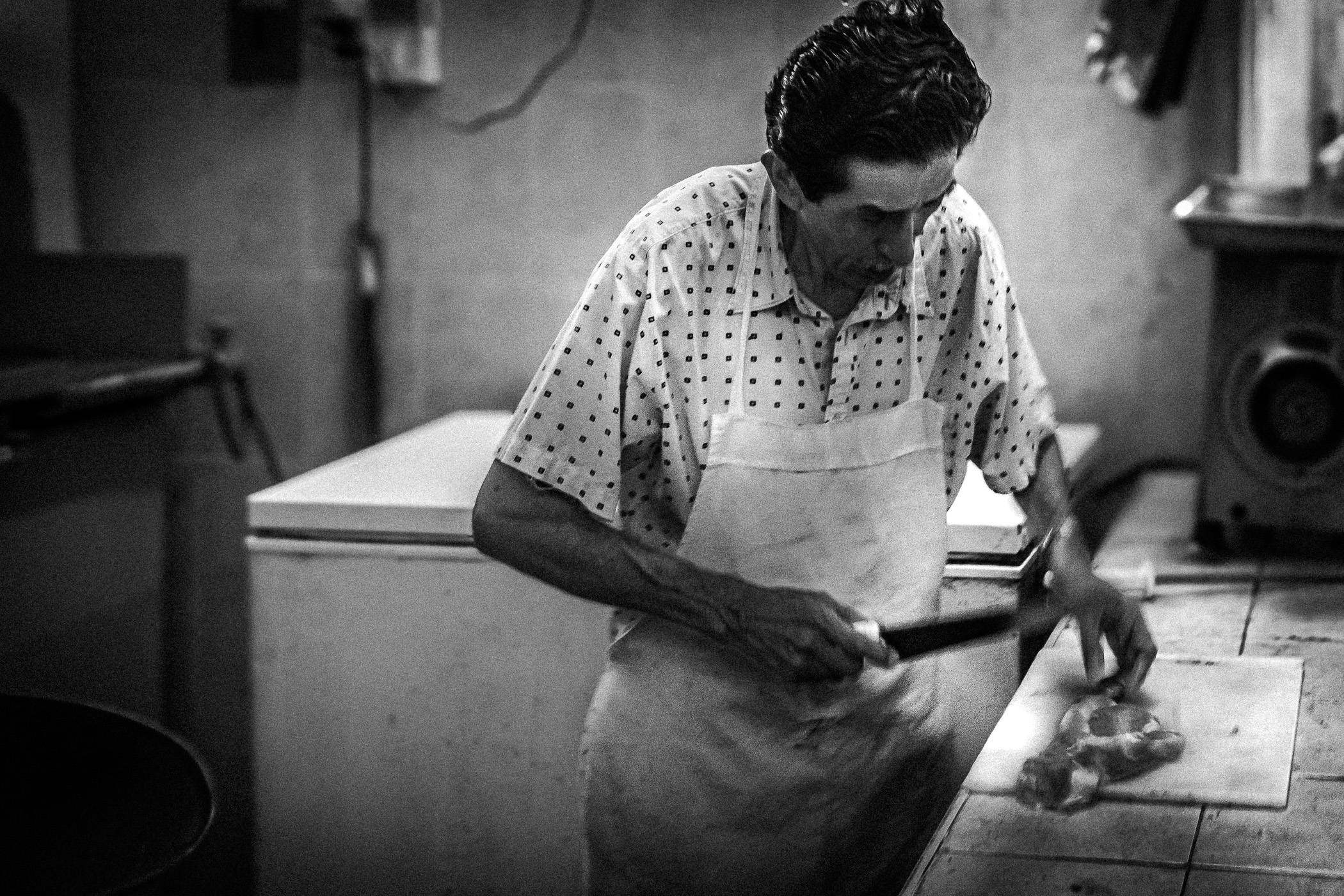 A vendor butchers meat at his stall in a mercado in San Miguel de Cozumel, Mexico.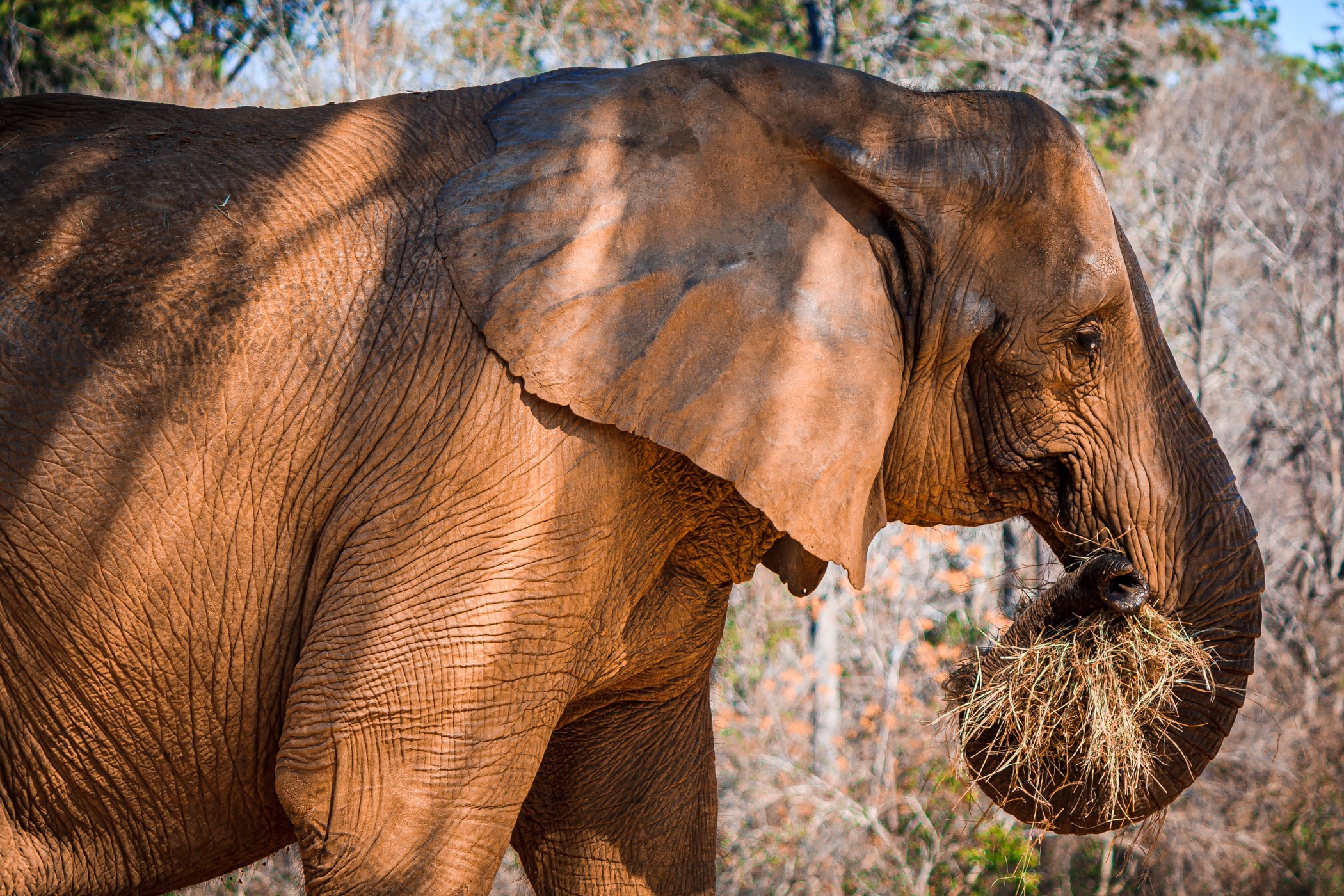 An elephant at Tyler, Texas' Caldwell Zoo enjoys a snack of hay.
A cart advertising a local specialty popcorn shop in Downtown McKinney, Texas.
Green onions for sale at the McKinney Farmers' Market, McKinney, Texas.
Working on the stage for Taste Addison at Addison Circle Park, Texas.
An umbrella at La Salsa Cantina, Caesars Palace, Las Vegas.
A fibreglass anthropomorphic M&M candy-shaped sign at M&M's World, Las Vegas.
A V-Twin motorcycle engine mounted on a wall outside of the Harley-Davidson Cafe in Las Vegas.
A pig roasts in a barbecue pit at Addison Oktoberfest, Addison, Texas.