Razor wire somewhere in Waco, Texas.
A forlorn gate at the Fielding Garr Ranch, Antelope State Park, Utah.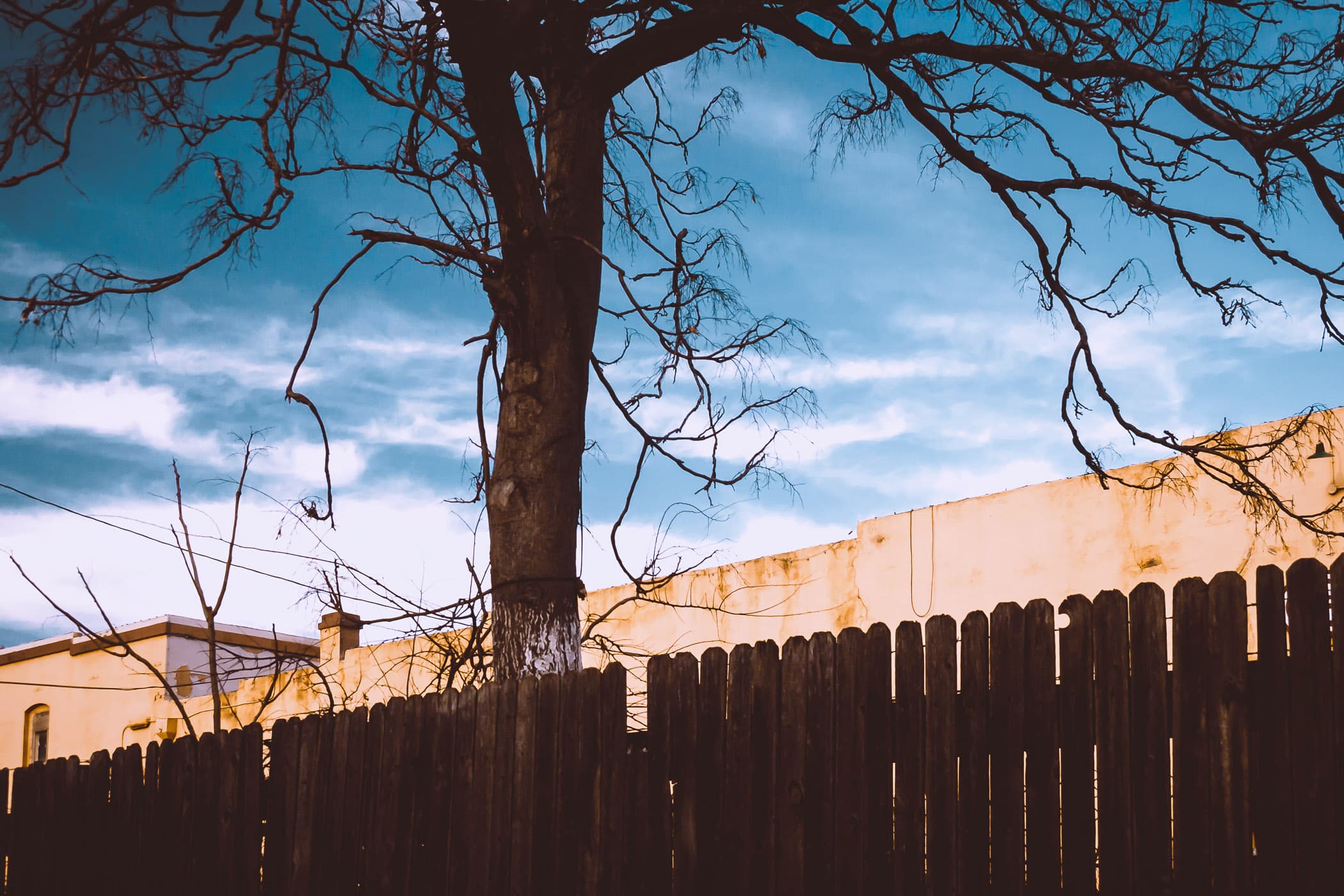 A tree grows on the far side of a fence in Downtown Wichita Falls, Texas.
Barbed wire atop a fence near Lake Texoma, Texas.
Rusty barbed wire intertwined with a vine, Penn Farm, Cedar Hill State Park, Texas.
A United State Government "No Trespassing" sign at Lake Texoma Dam on the Texas-Oklahoma border.
Prickly pear cactus grows around a fence post somewhere west of Fort Worth, Texas.