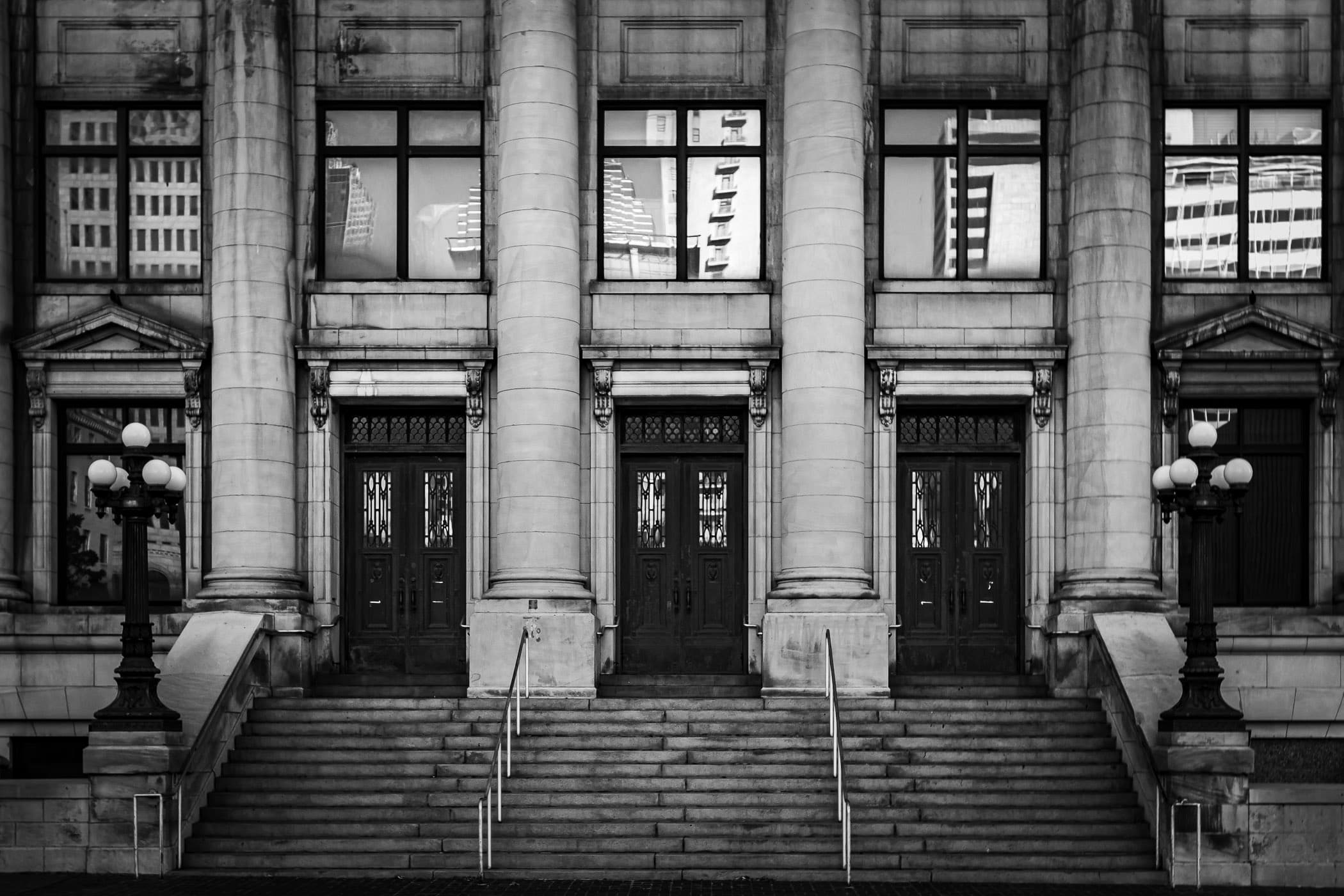 The main entrance of the Dallas Municipal Building, Dallas, Texas.
The doorway to the parking garage off of the main plaza entrance at the Wyly Theatre, Dallas.
A storybook-like door at the Irving Arts Center, Irving, Texas.
A door leading to a restricted area at the base of a walkway over Las Vegas Boulevard (The Strip), Las Vegas.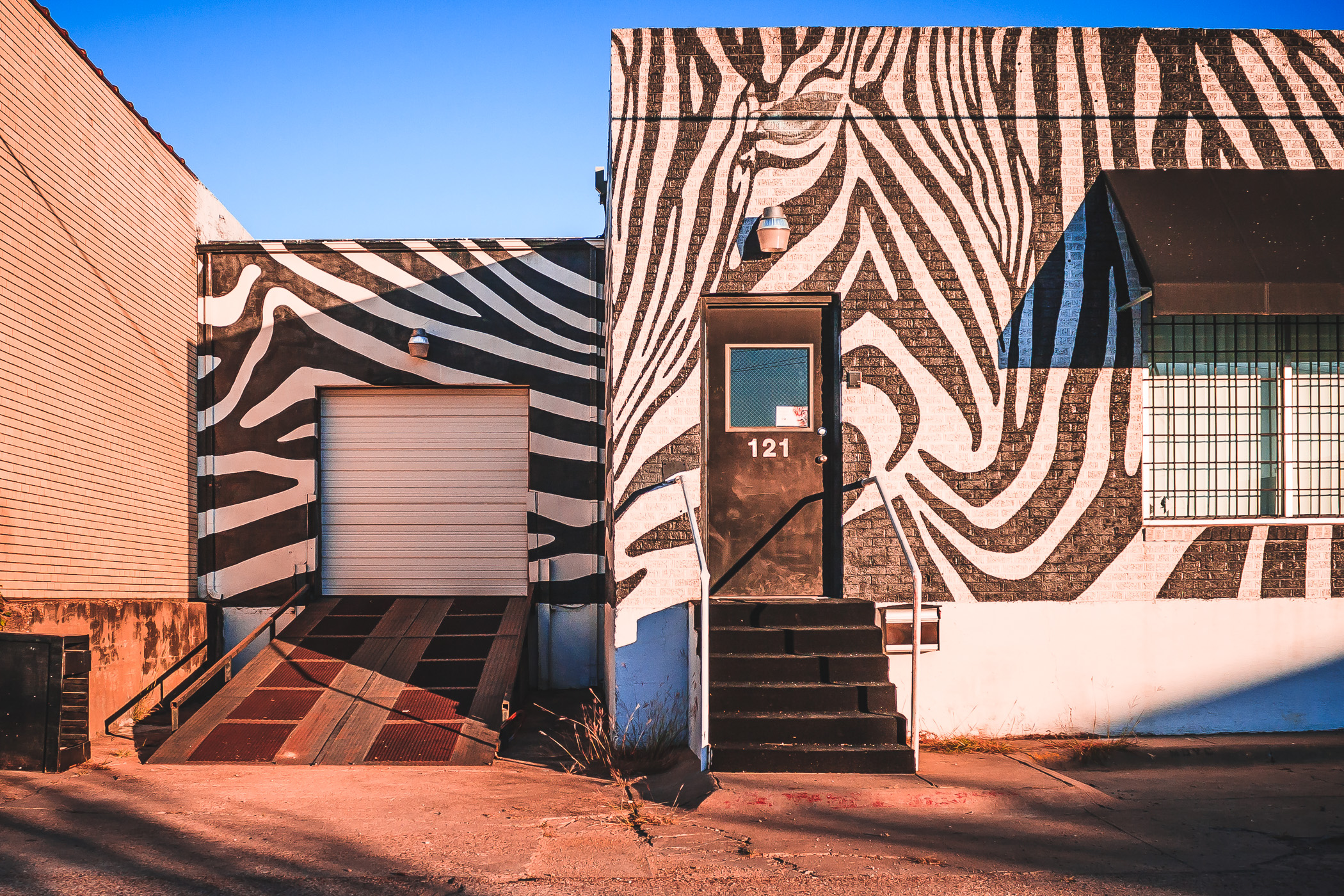 A whimsically-decorated building spotted in the Dallas Design District.
An abandoned building's entrance decays south of Downtown Fort Worth.
A pair of mops bake in the summer sun outside the backdoor of a business in Tyler, Texas.
A door on the outside of a nondescript building in Dallas' Exposition Park/Fair Park neighborhood.
A warehouse door in the Fort Worth Stockyards.
The side door to the abandoned and rather-frightening Baker Hotel in Mineral Wells, Texas.