A rundown motel in the tiny North Texas town of Fink.
An ornate balcony at the University of Texas at Austin's Battle Hall, home of the University's Architecture & Planning Library.
An open door on a barn at the Governor Bill and Vara Daniel Historic Village at Waco, Texas' Mayborn Museum.
A doorway leads to a rusting fire escape at Downtown Houston's Great Southwest Building.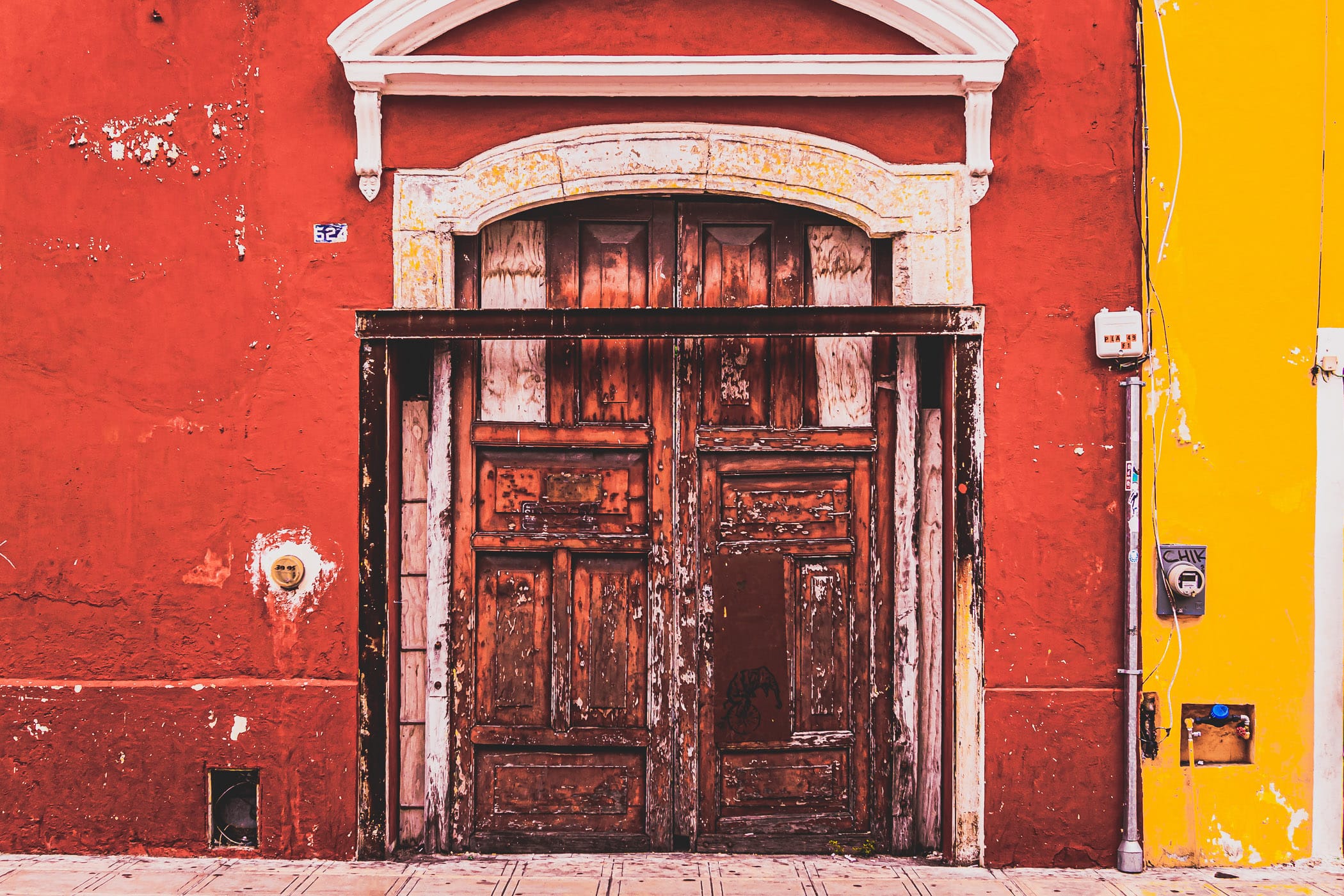 An aged door on a brightly-colored building in Mérida, Yucatán, Mexico.
A pedestrian walks past the entrance to the Dallas County Records Building in Downtown Dallas.
Spanish-style architecture found along Irving, Texas' Mandalay Canal at Las Colinas.
A red door on a balcony stands out against the yellow walls of its environs in Progreso de Mérida, Yucatan, Mexico.
A door and barriers spotted in Deep Ellum, Dallas.
A green door stands out against its beige and orange environs in the east end of Downtown Dallas near the Farmers Market District.