Our dog, Millie, rolls in the grass of our yard in McKinney, Texas.
A portrait of one of our dogs, Etta.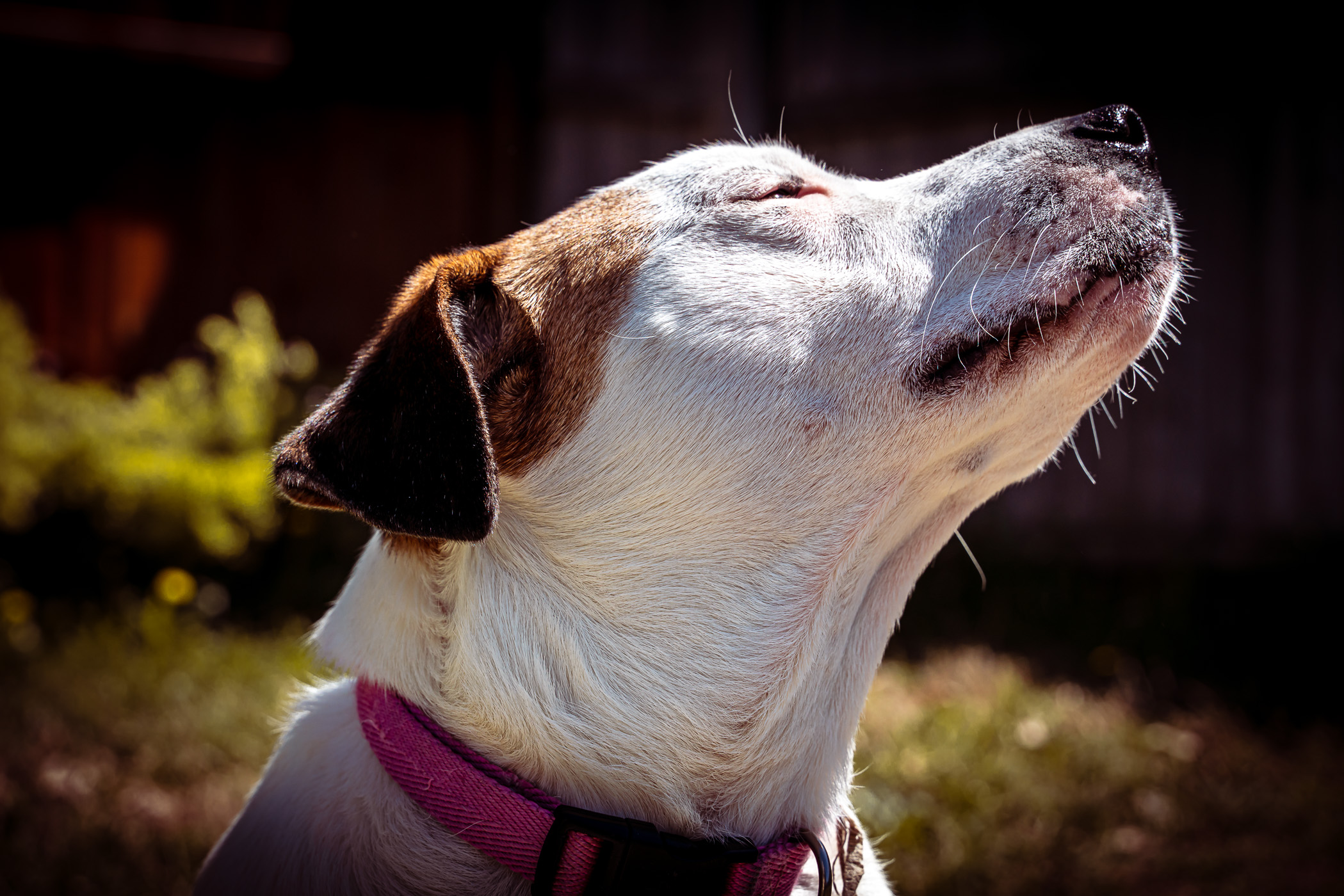 One of our dogs, Millie, enjoys the Spring sun.
The newest member of our family, Etta, lies in the summer sun.
Our beloved dog, Winston, relaxes in the yard on a Spring day. Yesterday, we had to say goodbye to him after almost 10 years of love and companionship. I've written more about our life with Winston here.
One of our dogs, Millie, investigates a sound in a tree.
Dogs play on the beach at Crissy Field, San Francisco.
A golden retriever spotted at Wagging Tail Dog Park in Dallas.
A German Shepherd at our local dog park in Dallas.