The long-abandoned school building in the Nevada ghost town of Rhyolite.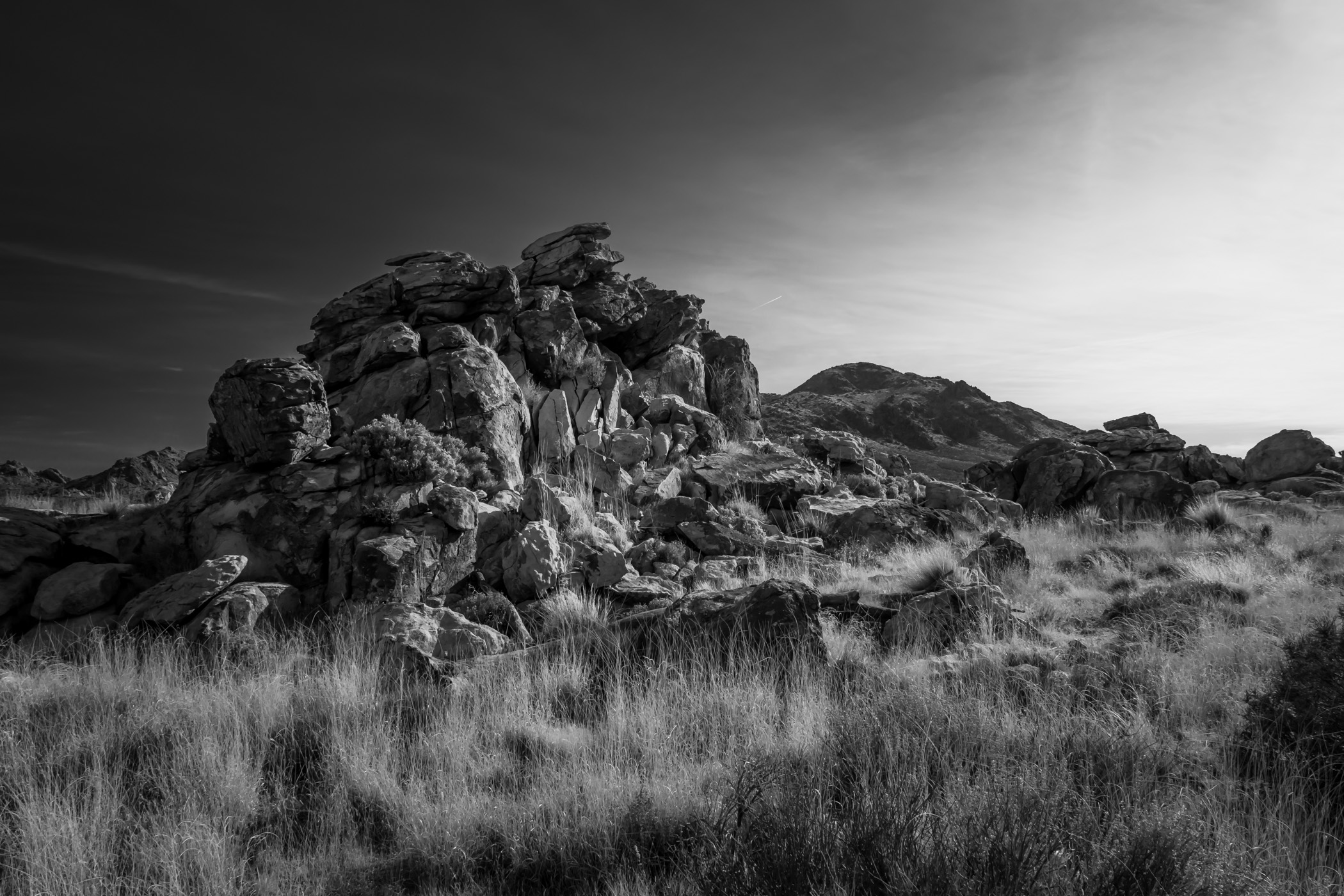 A rocky outcropping at California's Mojave National Preserve.
Grass grows tall amongst the dunes at Monahans Sandhills State Park, Texas.
The parched desert landscape of California's Death Valley.
A lone tree atop a rocky hill in New Mexico's Valley of Fires.
Rugged halide crystals line the desert ground at the Devil's Golf Course, Death Valley, California.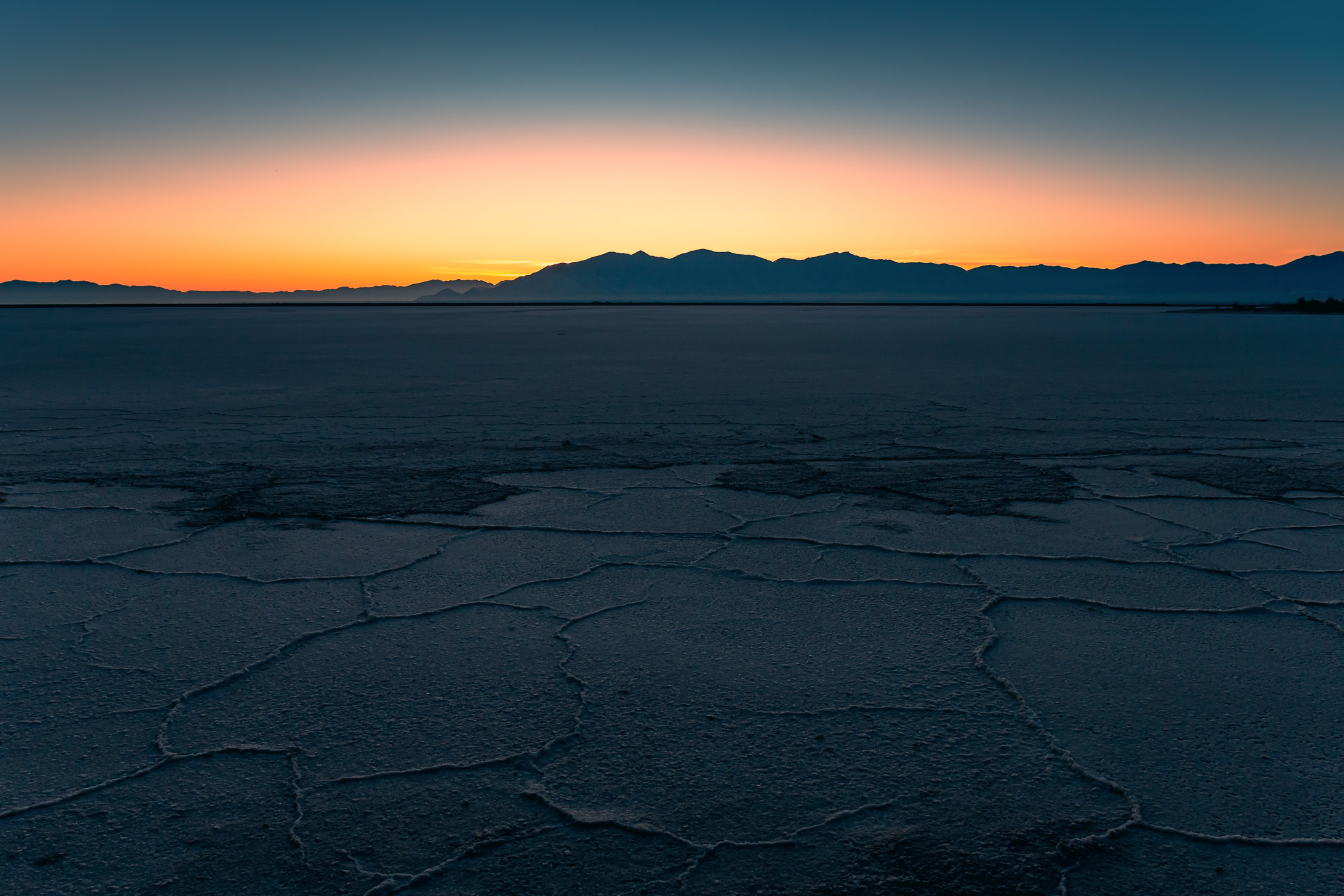 The sun begins to rise on the salt flats along the shore of Utah's Great Salt Lake near Stansbury Island.
The namesake white sand dunes of New Mexico's White Sands National Park.
Desert plants grow amongst the dunes at West Texas' Monahans Sandhills State Park.

Sand dunes stretch into the distance at Texas' Monahans Sandhills State Park.